This week: Ohio, Kentucky, and Maryland postpone primaries, Newman defeats incumbent Lipinski in IL-03, and Tzintzún Ramirez endorses West in Texas Senate runoff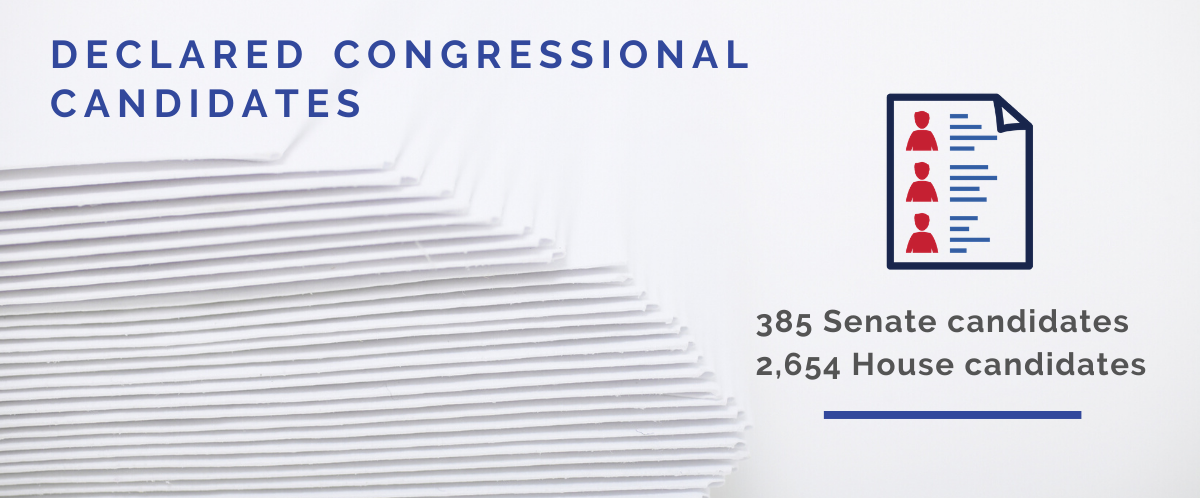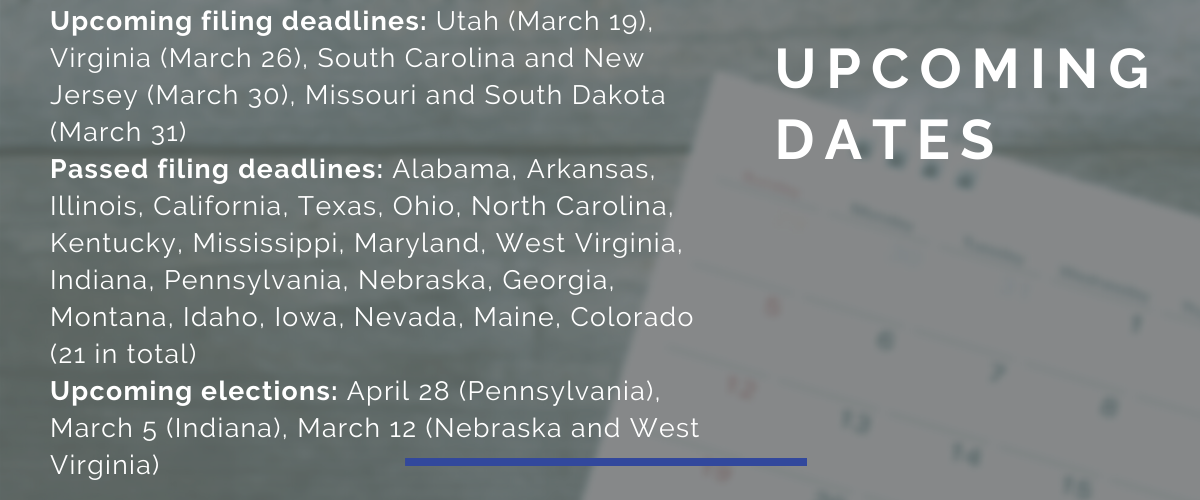 Election update
Ohio among three states to postpone primaries—decision made less than 24 hours before polls open 
Ohio Gov. Mike DeWine (R) announced Monday night that polls would be closed on Tuesday by the order of the state health director. Secretary of State Frank LaRose (R) postponed in-person voting to June 2.
Ohio was scheduled to hold primaries for president, the state's 16 U.S. House seats, both chambers of the state legislature, the Ohio Supreme Court, and local elections Tuesday. 
DeWine said:
During this time when we face an unprecedented public health crisis, to conduct an election tomorrow would force poll workers and voters to place themselves at an unacceptable health risk of contracting coronavirus.
Later Monday, Kentucky Secretary of State Michael Adams (R) announced that he and Gov. Andy Beshear (D) had agreed to postpone the state's primary from May 19 to June 23. 
On Tuesday, Gov. Larry Hogan (R) postponed Maryland's primary from April 28 to June 2. The special election for Elijah Cummings' U.S. House seat will still take place April 28 but will be conducted via mail-in ballot only.
For an account of events related to the postponements, and for details on changes to the election calendar in other states, click here.
Election results
Here are some key primary results from March 17.
Illinois' 3rd Congressional District: With 99% of precincts reporting, Marie Newman defeated incumbent Rep. Daniel Lipinski 47.1% to 44.8%. 
Lipinski, who was first elected in 2004, said he was "the common-sense Democrat" and criticized what he called Newman's socialist ideology and leftist fantasies. Newman said Lipinski was not a real Democrat. She said, "Since 2004, my opponent has ignored the concerns of wide swaths of his constituency. He voted against the Affordable Care Act, against the Dream Act, and has repeatedly stood with the Republican party to attack workers, women and the LGBTQ community." Lipinski and Newman faced off in the district's 2018 Democratic primary. Lipinski won that contest, 51.1% to 48.9%. 
A Democrat has represented the district since 1975, and major race rating outlets view the general election as Solid Democratic or Safe Democratic.
Illinois' 7th Congressional District: Incumbent Danny Davis won Illinois' 7th Congressional District Democratic primary. With 95% of precincts reporting, Davis had 61% of the vote. Davis was first elected in 1996. The Chicago Tribune, U.S. Sen. Tammy Duckworth (D-Ill.), U.S. Sen. Dick Durbin (D-Ill.), and Lt. Gov. Juliana Stratton (D) endorsed Davis.
Cook County state's attorney: Incumbent Kim Foxx won the Cook County state's attorney Democratic primary. With 97% of precincts reporting, Foxx received 50% of the vote. Bill Conway followed with 31%. Four candidates ran. 
The election occurred against the backdrop of the case of former Empire actor Jussie Smollett, who filed a police report January 2019 alleging he was attacked. Smollett was later charged with multiple counts related to filing a false police report. Foxx dropped the charges against Smollett in March 2019 in favor of an alternative prosecution program. Foxx's 2020 Democratic primary challengers criticized her handling of the case, while she defended it.
Conway raised $11.4 million to Foxx's $3.6 million as of March 7.
On the news
Where do Democratic and progressive pundits and commentators disagree? Each week, we bring you excerpts that highlight differing views.
"America's catastrophically inadequate response to the coronavirus can be attributed largely to bad short-term decisions by one man. And I do mean short-term: At every stage, Donald Trump minimized the threat and blocked helpful action because he wanted to look good for the next news cycle or two, ignoring and intimidating anyone who tried to give him good advice. …

[T]here are only two potential loci of intelligent economic policymaking left in Washington. One is the Federal Reserve; the other is the congressional Democratic leadership. At this point, in other words, it's pretty much up to Jay Powell, the Fed chairman, and Nancy Pelosi, speaker of the House; the question is whether Trump and Senate Republicans will let them save the economy. … 

It's now up to Powell and Pelosi to rescue the economy, and Trump and company need to get out of their way."
Paul Krugman, The New York Times, March 16, 2020
"There's an easy way to tell that House Speaker Nancy Pelosi negotiated a bad deal on the bipartisan coronavirus response bill that Congress is expected to pass this week. It's not the liberal complaints that she let the White House limit paid sick leave to about one-fifth of U.S. workers. It's not the Republican complaints that the bill doesn't provide tax relief and cash for businesses and individuals hurt by the pandemic. It's not even the general consensus that this initial legislation will need to be followed up by a much more aggressive economic stimulus bill.

No, the easy way to tell Pelosi negotiated a bad deal for Democrats is that she negotiated a deal at all—rather than dictating the terms and telling President Donald Trump to take them or leave them.

The lesson of the last congressional response to an economic emergency, President Barack Obama's 2009 stimulus bill, is that when a president desperately needs legislation to address a crisis, anyone with the power to stop him can decide what's in it." 
Michael Grunwald, Politico, March 17, 2020
U.S. Congress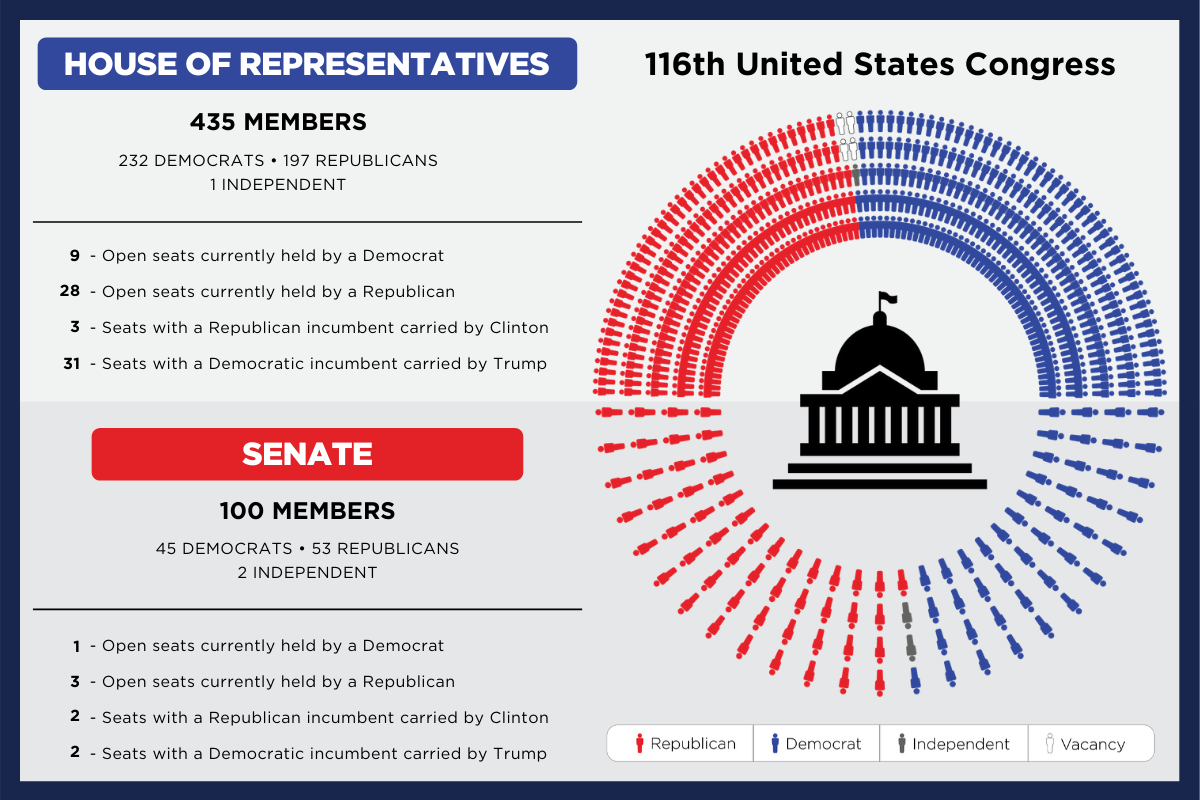 Tzintzún Ramirez endorses West in Senate primary runoff in Texas
Cristina Tzintzún Ramirez, the third-place finisher in the March 3 primary for Senate in Texas, endorsed Royce West in the May 26 primary runoff. West faces M.J. Hegar in that contest. 
Hegar received 22.3% of the primary vote, and West received 14.5%. Tzintzún Ramirez got 13.2%.
Michael Cooper, who received 5% of the vote, also endorsed West.
National groups including the Democratic Senatorial Campaign Committee, End Citizens United, and Giffords PAC endorsed Hegar ahead of the primary. West's endorsers include four of his state Senate colleagues and 16 members of the state House. 
Tzintzún Ramirez's backers included Reps. Joaquin Castro (D) and Alexandria Ocasio-Cortez (D) and the Working Families Party. 
The runoff winner faces incumbent John Cornyn (R) in the November general election.
Kennedy campaign says DSCC blocked joint fundraising effort
Joseph Kennedy's campaign said the Democratic Senatorial Campaign Committee has blocked his effort to form a joint fundraising committee with other Democratic candidates for U.S. Senate. Kennedy, who represents the state's 4th congressional district, is challenging Sen. Ed Markey in Massachusetts' Sept. 1 primary.
Kennedy's campaign said he tried to enter a joint fundraising agreement with four Democratic Senate candidates running for seats currently held by Republicans: Barbara Bollier in Kansas, Cal Cunningham in North Carolina, Sara Gideon in Maine, and Jamie Harrison in South Carolina.
Victoria McGrane of The Boston Globe reported of Kennedy's offer, 
The candidates were receptive, and everything appeared to be moving forward smoothly until the Kennedy team got a call from one of the other campaigns saying the Democratic Senatorial Campaign Committee had told them they could not enter into an agreement with the Newton Democrat, according to a Kennedy campaign aide.
McGrane wrote, 
Joint fund-raising arrangements, which are federally regulated, allow participants to share the overhead costs of raising cash. They also mean wealthy donors can write one big check to the fund, which then splits the money among participants.
McGrane reported the DSCC and the Bollier, Cunningham, Gideon, and Harrison campaigns did not respond to requests for comment.
The DSCC supports Markey in the primary. The group has a policy of supporting incumbent Democratic senators. 
Kennedy reported raising $4 million by the end of 2019 to Markey's $4.6 million.
State executives

Rebecca Holcombe leads Vermont gubernatorial candidates in fundraising, wins endorsement from former Gov. Kunin
According to financial reports filed Sunday, former Vermont education secretary  Rebecca Holcombe leads the field of Democratic gubernatorial candidates in fundraising.
Since launching her campaign, Holcombe has raised $380,000 to Lt. Gov. David Zuckerman's $160,000 and attorney Patrick Winburn's $110,000. Holcombe has reported contributions from 1,210 individual donors to Zuckerman's 1,126 and Winburn's nine.
Former Gov. Madeleine Kunin (D), who was elected in 1984 and served through 1991, endorsed Holcombe March 11.
The candidate filing deadline is May 28. The August 11 primary is open to all registered voters.
Joe Manchin, AFL-CIO endorse Ben Salango for West Virginia Democratic gubernatorial nomination
Kanawha County Commissioner Ben Salango (D) won the endorsements of Sen. Joe Manchin (D) and the state branch of the AFL-CIO in his bid for West Virginia's Democratic gubernatorial nomination. 
The AFL-CIO endorsed Salango Monday, saying he was committed to the state's working people. In the 2016 election, the group declined to endorse in the Democratic primary and backed Democratic nominee Jim Justice in the general election. Justice, who is running for re-election this year, joined the Republican Party in August 2017.
Manchin, who was elected governor in 2004 and re-elected in 2008, is one of two Democrats to hold a statewide elected partisan office in West Virginia.
Five candidates, including Salango, activist Stephen Smith, and state Sen. Ron Stollings, are running in the May 12 Democratic primary. The winner will face the Republican nominee in the November general election. Democrats have won each of the past six West Virginia gubernatorial elections.
Terry Van Duyn declines to seek runoff in North Carolina lieutenant gubernatorial race
Second-place finisher Terry Van Duyn announced March 10 that she would not pursue a runoff in the Democratic primary for lieutenant governor of North Carolina. Van Duyn's decision means that Yvonne Lewis Holley wins the Democratic nomination outright. North Carolina law allows the second-place candidate to request a runoff if no candidate receives more than 30% of the vote. Lewis Holley will face Mark Robinson (R) in the general election.
Legislatures

Oregon state Rep. Mitchell does not file for re-election following a recall effort
The filing deadline for state legislative candidates in Oregon passed last week and incumbent state Rep. Tiffiny Mitchell (D-32) decided not to seek re-election. Mitchell was first elected to Oregon's 32nd House District in 2018, defeating Vineeta Lower (R) 49-32. In September 2019, an effort to recall Mitchell from her position was launched. Supporters of the recall effort failed to gather the required 4,883 signatures within 90 days.
Two candidates are currently filed to run for the Democratic nomination: Debbie Booth-Schmidt and George Kiepke. A Democrat has represented the district, which covers much of Clatsop County in northwestern Oregon, for nearly two decades.
Candidate drops out of Kentucky House race over concerns about age requirements
The Democratic primary for Kentucky's open 56th House District narrowed to two candidates last week after Ben Nolan (D) withdrew his candidacy. Nolan cited ambiguities surrounding his age as a major reason for the withdrawal. 
In Kentucky, a state representative must be at least 24 years old. Nolan, 23, will not turn 24 until fifteen days after the general election. 
In a statement regarding his withdrawal, Nolan said, "I cannot spend contributors' money or ask for contributions when the favorable result could very well lead us into an unknown territory of complications."
Lamar Allen and Bob Gibson remain in the primary for the Democratic nomination to represent House District 56. The current incumbent, Rep. Joe Graviss (D-56), is not seeking re-election.
New Mexico state senator faces primary in first election after being appointed to seat formerly held by her grandfather
Incumbent State Sen. Shannon Pinto (D-3) could face a three-way primary to be the Democratic nominee for Senate District 3 in New Mexico. Dineh Benally and Shawn Nelson have both filed to run in the Democratic primary.
This will be Pinto's first election. In 2018, her grandfather, John Pinto (D), ran unopposed in the district. He passed away in May 2019 after serving in the New Mexico State Senate since 1977. Governor Michelle Lujan Grisham (D) appointed Shannon Pinto to the seat in July 2019.
Power players
"We influence policy, hold politicians accountable, and win elections. This is how we fight to build a world with clean air, clean water, public lands, and a safe climate that are protected by a just and equitable democracy." – League of Conservation Voters website
The League of Conservation Voters (LCV) is a 501(c)(4) nonprofit organization that describes itself as a "potent political force for protecting our planet and everyone who inhabits it." LCV says it has "built a powerful national movement with more than 2 million members, 30 state affiliates, and grassroots and community organizing programs across the country." 
LCV released its 2019 National Environmental Scorecard on March 12.  According to The Hill, "Republicans and Democrats both saw improvements on a conservation group's annual assessment of environmental voting records last year, though the new report largely praised Democrats while criticizing Republicans. … Republicans in both chambers had an average score of less than 13 percent, according to an LCV spokesperson, compared to an 8-percent average in 2018." 
The LCV Action Fund endorses candidates it deems "environmental champions who will address the climate crisis and advance a more equitable clean energy future." To view candidates endorsed by the LCV Action Fund, click here.
In addition to the LCV Action Fund, other groups affiliated with LCV are the LCV Education Fund, the LCV Victory Fund, and the LCV Political Engagement Fund.