This week: Sen. Pat Roberts endorses Roger Marshall, Hagerty and Sethi line up support in Tennessee Senate contest, and Vermont Republicans hold first gubernatorial debate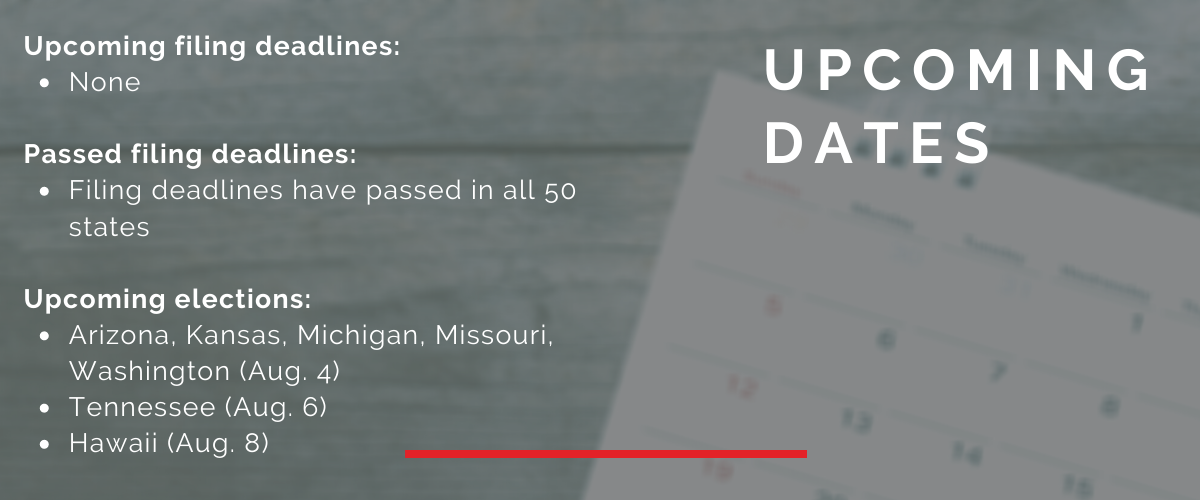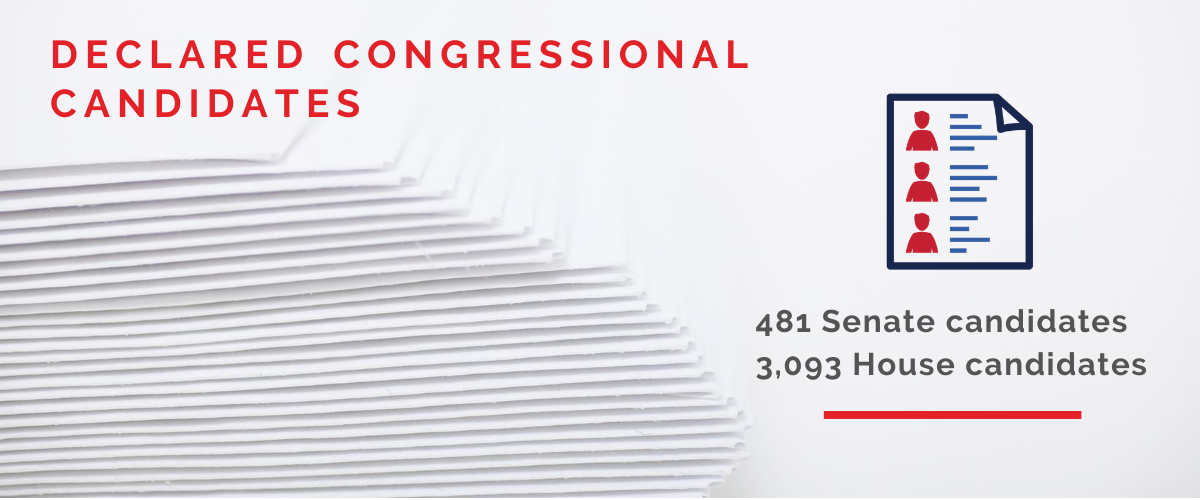 On the news
Where do Republican and conservative pundits and commentators disagree? Each week, we bring you excerpts that highlight differing views.
On the Silent Majority
"Trump announced that Bill Stepien, a longtime aide, would be his new reelection campaign manager and that his outgoing campaign manager, Parscale, would remain a senior adviser to the campaign focused on digital and data strategies.

"I think we can take this as affirmation that the Trump campaign does not believe that it is on track to win in a landslide, and that all of the public polling is wildly wrong.


"Are there 'secret Trump voters' out there, Americans who are certain to vote for him but unwilling to say so to a pollster? Sure. I don't know how many there are, and what percentage of the electorate they are. If they're not close to ten percent, Trump's in deep trouble. The available polling shows Trump down by a lot in states he won last time around — Pennsylvania, Wisconsin, Michigan, Florida. When you say this, Trump supporters scoff that their man won states he was trailing last time, which is true — but he didn't jump ten points on Election Day. Pollsters have attempted to correct their errors in sampling from the 2016 cycle. It's worth noting that Nate Silver crunched the numbers and concluded, 'the 2017-19 cycle was one of the most accurate on record for polling.'"

Jim Geraghty, National Review, July 16, 2020
"As we saw in 2016 … the reluctance of right-of-center voters to argue with puffed-up progressives simply meant they wanted to avoid shaming and social ostracism. They kept their peace until it really mattered — when they reached the voting booth. That's the beauty of the secret ballot — people who decline to be bullied by 'strong liberals' can make their voices heard loud and clear in November. According to the [July 22] Cato survey, the number of people choosing this path is far larger than it was in 2016. Moreover, they span the entire demographic spectrum …

"Trump's silent majority is real, and it is much larger than it was four years ago. What should scare the pants off any sentient Democrat is the number of Latinos (65 percent) and black Americans (49 percent) who self-censor. For them, there is no risk of social ostracism for supporting Biden or any other Democrat. The only plausible reason for their reticence is support for Trump. The president is about to make history with the magnitude of his victory and, more importantly, who will vote for him."
David Catron, The American Spectator, July 24, 2020
U.S. Congress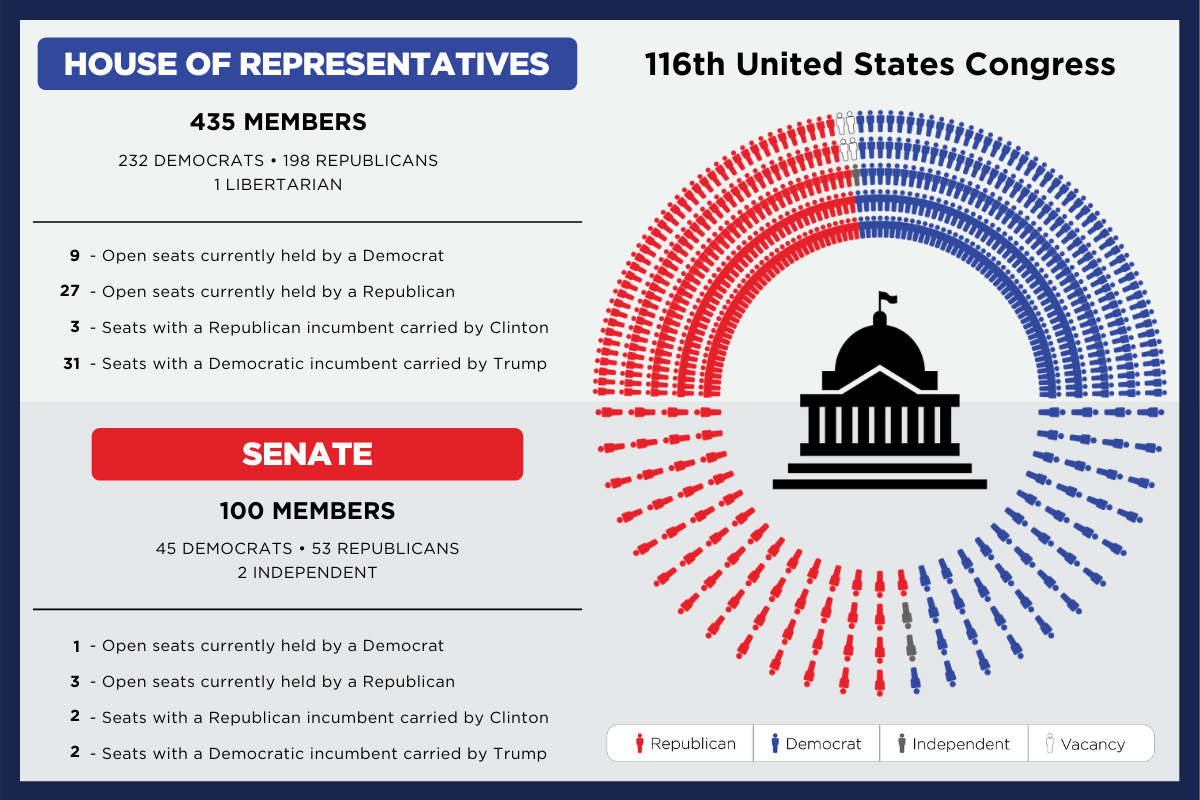 Roberts endorses, groups spend, in Senate primary in Kansas
Sen. Pat Roberts (R) endorsed Roger Marshall in the Senate primary in Kansas. Roberts was first elected to the seat in 1996 and is retiring.
Marshall's other endorsers include National Right to Life and the U.S. Chamber of Commerce. Former Kansas Secretary of State Kris Kobach has endorsements from the National Association for Gun Rights, the National Border Patrol Council, and former Sen. Jim DeMint (R-S.C.).
Open Secrets reports $9.3 million in satellite spending on the race. More than half has come in recent weeks. Kelly Arnold, a former Kansas Republican Party chairman, said, "I am just shocked about the amount of outside money. … These are numbers that you normally would see in a general election where it's very competitive, and the national Democrats and national Republicans are battling it out in the state."
Of the $9.3 million spent, $4.4 million went to activities opposing Marshall and $2.5 million went to activities opposing Kobach. Some recent expenditures:
Click here for a compilation of satellite group ads.
Click here for a compilation of candidates' campaign ads.
Eleven candidates are running in the Aug. 4 primary. Three election forecasters rate the general election Lean Republican or Likely Republican.
Charges against Watkins a focal point of KS-02 primary
On July 14, Rep. Steve Watkins (R) of Kansas' 2nd Congressional District was charged with three felony counts and one misdemeanor count related to using an incorrect address on his voter registration form.
Watkins said he accidentally listed his mailing address as opposed to his residential address and corrected the error when he realized it. On July 17, Watkins said he was temporarily resigning his House committee memberships. House Republicans require any member charged with a felony carrying a sentence of two or more years to resign committee membership pending the charges.
Watkins, state Treasurer Jacob LaTurner, and former Kansas Secretary of Labor Dennis Taylor are running in the Aug. 4 primary.
LaTurner released an ad in which a narrator calls Watkins a fraud and calls LaTurner an honest conservative. The narrator says LaTurner would "bring integrity back to Congress."
Watkins released an ad in which a narrator refers to the charges as a witch hunt and LaTurner as a swamp creature. The ad compares the charges against Watkins to the impeachment effort against President Donald Trump (R). It also says the district attorney who filed the charges shares a consultant with LaTurner. 
Kansas for Life switched from endorsing both Watkins and LaTurner to only endorsing LaTurner. Rep. Ron Estes (R-Kans.) endorsed LaTurner, saying, "Kansans deserve the best representation in Congress and Steve Watkins' actions have unfortunately put this seat in danger of being handed over to a Nancy Pelosi liberal who doesn't represent our Kansas values."
Watkins' endorsers include the National Rifle Association, National Right to Life, and the National Federation of Independent Business. The Kansas Farm Bureau endorsed LaTurner.
The Cook Political Report changed its general election race rating from Likely Republican to Lean Republican following the charges. Two other outlets see the contest as Solid Republican or Likely Republican. In 2018, Watkins defeated Paul Davis (D) 47.6% to 46.8%.
Blackburn endorses Hagerty, Paul appears in pro-Sethi ad in Senate race in TN
Sen. Marsha Blackburn (R-Tenn.) endorsed Bill Hagerty for the Senate seat held by Lamar Alexander (R). Sen. Rand Paul (R-Ky.) appeared in an ad supporting Manni Sethi. 
Alexander was first elected in 2002 and is retiring. 
Blackburn said, "I need a true Tennessee conservative to stand with me to protect our Tennessee values." She said Sethi had defended Obamacare and donated to ActBlue, an online fundraising platform for Democratic campaigns and progressive groups.
A Protect Freedom PAC ad features Paul saying, "Tennessee is too conservative a state to keep sending Democrats in Republican clothing to represent Tennessee. Manni Sethi is the real deal." 
Other satellite groups and the candidates themselves have released ads recently. The group Standing with Conservatives released an ad criticizing Sethi's donations and saying he isn't a Tennessee conservative. Conservative Outsider PAC released an ad saying Hagerty backs Romney, who, according to the ad, betrayed conservatives by supporting Trump's impeachment.
A recent Hagerty ad criticizes Sethi by saying he is friends with Tom Perriello, a Democrat who ran for governor of Virginia in 2017. A Sethi ad features his wife defending Sethi against the Democratic donation line of criticism, saying she donated $50 12 years ago. She says Hagerty gave Romney and Al Gore over $100,000.
Hagerty served as ambassador to Japan from 2017 to 2019. Sethi is an orthopedic trauma surgeon. 
Fifteen candidates are running in the Aug. 6 primary.
State executives

Vermont Republicans hold first gubernatorial debate
Vermont Gov. Phil Scott and all four primary challengers participated in their first debate July 22, discussing Scott's response to the coronavirus pandemic and his style of governance.
Scott, who is seeking election to a third two-year term, said he had led an effective pandemic response and was seeking re-election in order to continue to manage Vermont's economic recovery.
Each of Scott's challengers said his response to the coronavirus pandemic was too drastic and damaged the state's economy. Scott said he was proud of Vermont's response to the pandemic, saying it had a low number of positive cases both in absolute terms and as a proportion of the population.
Douglas Cavett, a former educator, said he was running to correct what he described as injustices in Vermont's criminal justice system, using his conviction on a charge of aggravated assault of a minor as an example. He said the charges against him were fabricated and evidence of a broader problem in the system.
John Klar, an attorney and farmer who is running alongside a slate of candidates for other state offices, including the state legislature. Klar says he is running because Scott supports policies he says are out of touch with Vermont Republicans, mentioning firearms regulations and abortion as areas of specific disagreement.
Bernard Peters, a former employee of the Vermont Agency of Transportation, said he was concerned about Scott's stance on firearms. Peters said Scott's decision to sign a bill imposing new regulations on firearms in 2018 amounted to signing away Vermonters' constitutional rights. Scott said as a gun owner, he did not feel as if his constitutional rights had been infringed and he preferred action to inaction.
Emily Peyton, a hemp farmer who earlier ran for governor in 2012, 2014, and 2018, said she was running to limit the state government's power. She said Scott's response to the coronavirus pandemic represented an overextension of the state government's power.
The Aug. 11 primary is open to all registered voters.
Race recap: Governor of Utah
In this series, we look back at recent state executive primaries and preview the general election ballot.
Utah Lt. Gov. Spencer Cox (R) won the Republican nomination for governor of Utah in a primary on June 30, receiving 36.1% of the vote to second-place candidate Jon Huntsman's (R) 34.9%. Huntsman earlier served as governor for four years before resigning to serve as ambassador to China under President Barack Obama (D).
Two other candidates advanced to the primary: former state House Speaker Greg Hughes (R) and former state GOP chairman Thomas Wright (R). Up to two candidates could earn a spot on the ballot if they were among the top finishers at the state party convention's nominating vote. An unlimited number of candidates could win a spot on the ballot by submitting nominating petitions containing the signatures of 28,000 registered Republicans. Four additional candidates did not make it onto the ballot.
Cox, who has served as lieutenant governor since 2013, said he was running because he believes Utah has a bright future and that he would focus on managing the state's economic recovery. Huntsman said his past experience as governor would make him a better leader in a time of crisis.
Cox faces University of Utah law professor Chris Peterson (D) as well as Gregory Duerden (Independent American Party of Utah), Daniel Rhead Cottam (L), and Richard Whitney (I) in the general election. Republicans have won each of the past 10 gubernatorial elections in Utah, the GOP's longest ongoing winning streak nationwide.
Legislatures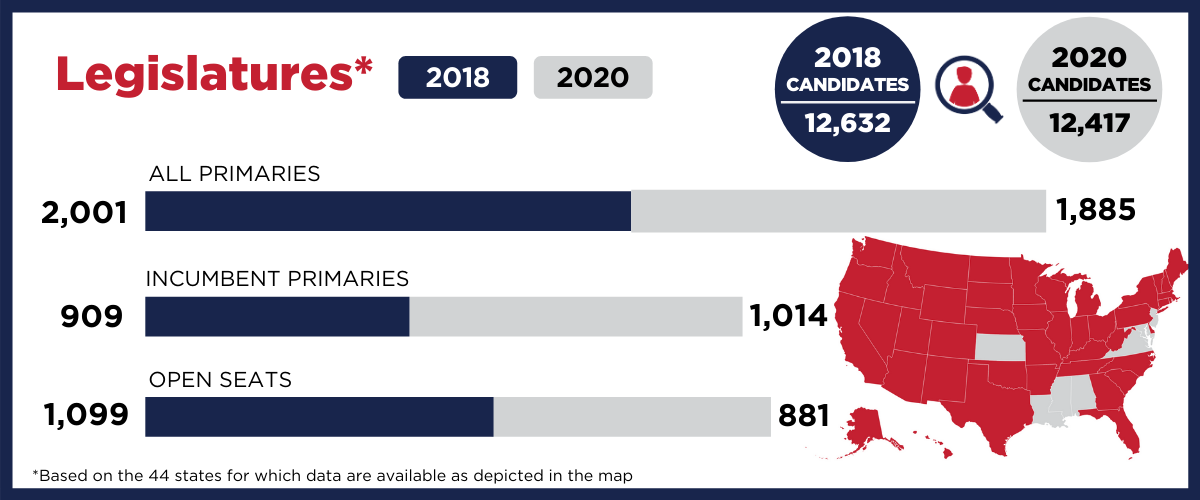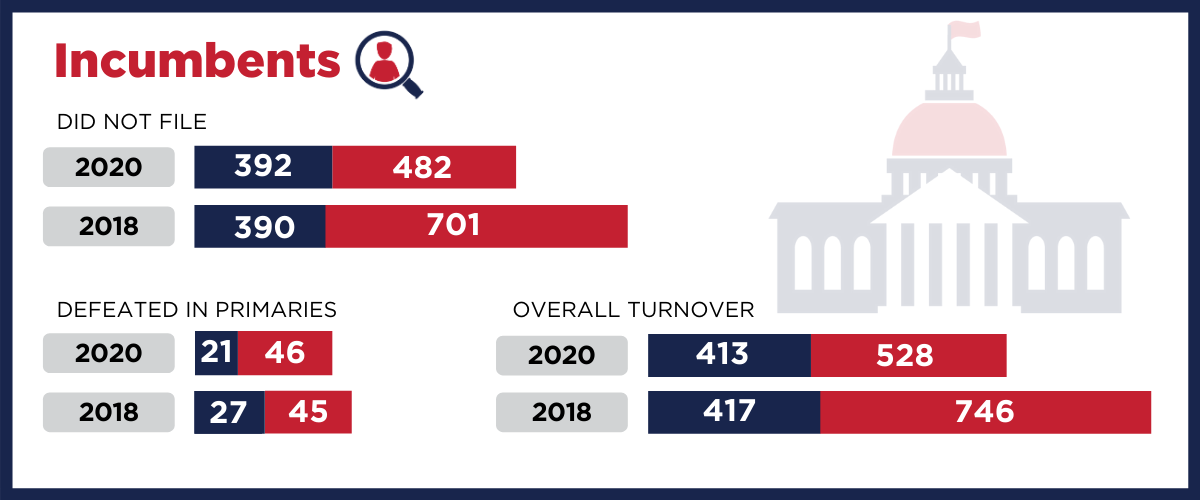 The number of incumbents who did seek re-election is provided for the 41 states whose 2020 filing deadlines have already passed. The number of incumbents defeated in primaries is provided for the 24 states that have already held state legislative primaries in 2020.
Alaska Family Action announces it will not endorse in House District 24 primary featuring incumbent citing power-sharing agreement
On July 25, Alaska Family Action (AFA) announced it would not endorse incumbent Rep. Chuck Kopp (R-24) in the 2020 primary. 
AFA is a branch of the Alaska Family Council, which operates to "inspire biblical leadership" and "to see an Alaska where families thrive, religious freedom flourishes, life is cherished, and God is honored," according to the group's website.
AFA's decision not to endorse Kopp is a break from 2018, when it supported his candidacy in that year's Republican primary. 
Kopp was first elected in 2016. Following the 2018 elections, Republicans held a 23-16-1 majority in the House of Representatives. They were unable to form a majority coalition after Kopp and seven other Republican representatives created a power-sharing agreement with Democratic members to establish a bipartisan majority. 
The AFA wrote, "This bi-partisan majority is dominated by progressive liberals, and they have successfully blocked virtually all attempts to advance pro-life and pro-family legislation." The announcement went on to say, "The policy issues that are most crucial to Alaska Family Action are routinely assigned to FOUR key committees: Health & Social Services, Education, Judiciary, and State Affairs. What do all these committees have in common? They're all chaired by progressive lawmakers who are endorsed and bankrolled by Planned Parenthood."
As part of the power-sharing agreement, Democrats were to lead six of the ten standing committees, including the four listed above. Three committees have bipartisan co-chairs. Kopp chairs the Rules Committee, which controls the flow of legislation to the floor.
On his campaign website, Kopp says he is "a proven and effective leader who values all Alaskans and will keep our legislature focused on issues that matter." He won the 2018 primary with 70.5% of the vote. AFA has not endorsed his Aug. 18 primary opponent Thomas McKay (R).
Gila County GOP launches rare opposition ads against challenger in Arizona's Senate District 6 primary
On July 24, the White Mountain Independent's Peter Aleshire reported that the Gila County GOP launched ads and messaging opposing Wendy Rogers (R) and supporting incumbent Sen. Sylvia Allen (R-06) in Arizona's Senate District 6 Republican primary. Aleshire wrote, "The Gila County Republicans normally don't take a position in a party primary. However, … the committee considered Rogers such a flawed candidate that she might lose in the general election." 
Rogers, an Air Force veteran and owner of a home inspection business, is the only candidate challenging Allen in the primary. 
The Gila County GOP ads claim, in part, that Rogers lives at a home owned in Tempe outside of the district rather than the Flagstaff mobile home listed as her address. In a Facebook post, Allen wrote, "That's a direct violation of tax law and residency requirements," adding, "She doesn't even go here! So how can she accurately represent our district and our issues?"
Eric Frizzell, Rogers' Fake News Response Director, said, "This is nothing but a bunch of losers trying to dig up fake dirt on Wendy," adding that Rogers only visits her Tempe home to be with grandchildren.
Rogers leads Allen in fundraising, reporting $551,000 raised with $100,000 cash on hand. Allen has raised $127,000 with $16,000 available. Both candidates have been targeted and supported by satellite spending. Arizona's campaign finance reports show that groups have spent $118,000 supporting Rogers and $86,000 in opposition. $93,000 has been spent supporting Allen with $131,000 spent in opposition.
Rogers has sought elected office five times, including four runs for U.S. House, twice in District 9 and twice in District 1. Most recently, Rogers ran against incumbent U.S. Rep. Tom O'Halleran (D-01), receiving 46% of the vote to O'Halleran's 54%. Allen currently serves as President Pro Tempore of the Senate. She was first elected to represent District 6 in 2014. She previously represented Senate District 5 from 2008 to 2013.
Kansas City Star
endorses incumbent Skubal in Kansas Senate District 11 primary
On July 24, the Kansas City Star endorsed Sen. John Skubal (R-11) in the Kansas Senate District 11 primary, calling him "a solid, moderate voice in the Kansas Senate." Skubal, first elected to the seat in 2016, faces a primary challenge from state Rep. Kellie Warren (R-28) on Aug. 4. The editorial board wrote, "the policy differences between the candidates are not subtle. But the starkest contrast between them is in how they see COVID-19, and what they think we should do about it."
On the usage of masks, Skubal said "The science says that we should wear a mask … We're not just protecting ourselves, we're protecting others." Warren said, "the science really hasn't even been that clear," adding, "the [Center for Disease Control] first said, don't wear masks, you don't need them." The candidates vary on other issues like Medicaid expansion, which Skubal supports and Warren opposes. 
We previously covered this primary on April 8 following Warren's announcement of her candidacy. This will be Warren's second contested primary against an incumbent Republican. She was first elected to the state House in 2018 after defeating incumbent Rep. Joy Koesten 58-42% in the Republican primary. After her primary defeat but before leaving office, Koesten changed her party affiliation from Republican to Democrat.
The winner of the August primary will advance to the general election and will likely face Koesten, who is the only candidate running on the Democratic side.
Power players
"As an independent Super PAC, the Senate Leadership Fund has one goal: to protect and expand the Republican Senate Majority when Elizabeth Warren, Bernie Sanders and Chuck Schumer, together with their army of left-wing activists, try to take it back in 2020." – Senate Leadership Fund website
Founded in 2015 by supporters of Senate Majority Leader Mitch McConnell (R-Ky.), the Senate Leadership Fund is a super PAC with the goal of supporting Republican candidates for the U.S. Senate. As of June 30, the fund has raised $102 million this cycle compared to $134 million for the National Republican Senatorial Committee, Senate Republicans' official campaign PAC.
During the 2018 campaign cycle, the Senate Leadership Fund reported more than $95.5 million in satellite spending, spending more than $10 million each to oppose four Democratic Senate candidates: Claire McCaskill in Missouri ($20.5 million), Jacky Rosen in Nevada ($15.9 million), Joe Donnelly in Indiana ($15.0 million), and Phil Bredesen in Tennessee ($13.3 million). Rosen was the only candidate among the four to win her race.
So far this cycle, the Senate Leadership Fund has reported spending more than $500,000 in two races. The group has spent $1.3 million in support of Roger Marshall (R) ahead of his Aug. 4 primary for Kansas' open Senate seat. It has also spent $770,000 opposing Rep. Doug Collins' (R) campaign challenging incumbent Kelly Loeffler (R) in Georgia's upcoming Senate special election.