This week: Susan B. Anthony List partner announces pro-Lipinski spending in IL-03, McDowell endorses Valenzuela in TX-24 runoff, and PA Rep. draws primary challenge for first time in two decades
On the news
Where do Democratic and progressive pundits and commentators disagree? Each week, we bring you excerpts that highlight differing views.
"According to Broockman and Kalla's figures, Sanders loses a significant number of swing votes to Trump, but he makes up for them in support from young people who say they won't vote, or will vote third party, unless Sanders is the nominee. On the surface, these Bernie-or-bust voters might seem like an argument for Sanders. After all, Sanders partisans sometimes insist that Democrats have no choice but to nominate their candidate because they'll stay home otherwise, a sneering imitation of traditional centrist demands for progressive compromise.

But if Broockman and Kalla are right, by nominating Sanders, Democrats would be trading some of the electorate's most reliable voters for some of its least. To prevail, Democrats would need unheard-of rates of youth turnout. That doesn't necessarily mean Sanders would be a worse candidate than Joe Biden, given all of Biden's baggage. It does mean polls might be underestimating how hard it will be for Sanders to beat Trump. …

In our age of extreme polarization, a widespread school of thought holds that swing voters are nearly extinct, and that turnout is everything. But that's an exaggeration. While there seem to be fewer swing voters than in the past, they can still be decisive.
Michelle Goldberg, The New York Times, March 2, 2020
"In a recent piece in The New York Times, Michelle Goldberg describes academic research arguing that persuasion rather than higher turnout will be the critical factor in the upcoming presidential election. According to a piece of academic research she cites, electing a Democrat based on higher turnout would require a surge, especially among young voters, that would have to exceed the Obama surge among black voters in 2008.

These researchers think that is improbable. In fact, increasing turnout is the most likely path to Democratic victory. That is true whoever is the ultimate Democratic nominee. … 

More than anything, Democrats need a candidate—and campaign messaging—that inspires people. Inspiration addresses many of the most profound reasons people don't vote. It makes potential voters feel empowered, and it makes voting seem important because it makes the outcome of the election a result that affects them and their personal aspirations as part of the campaign team—not just something that they observe as a spectator."
Robert Creamer, The American Prospect, March 5, 2020
U.S. Congress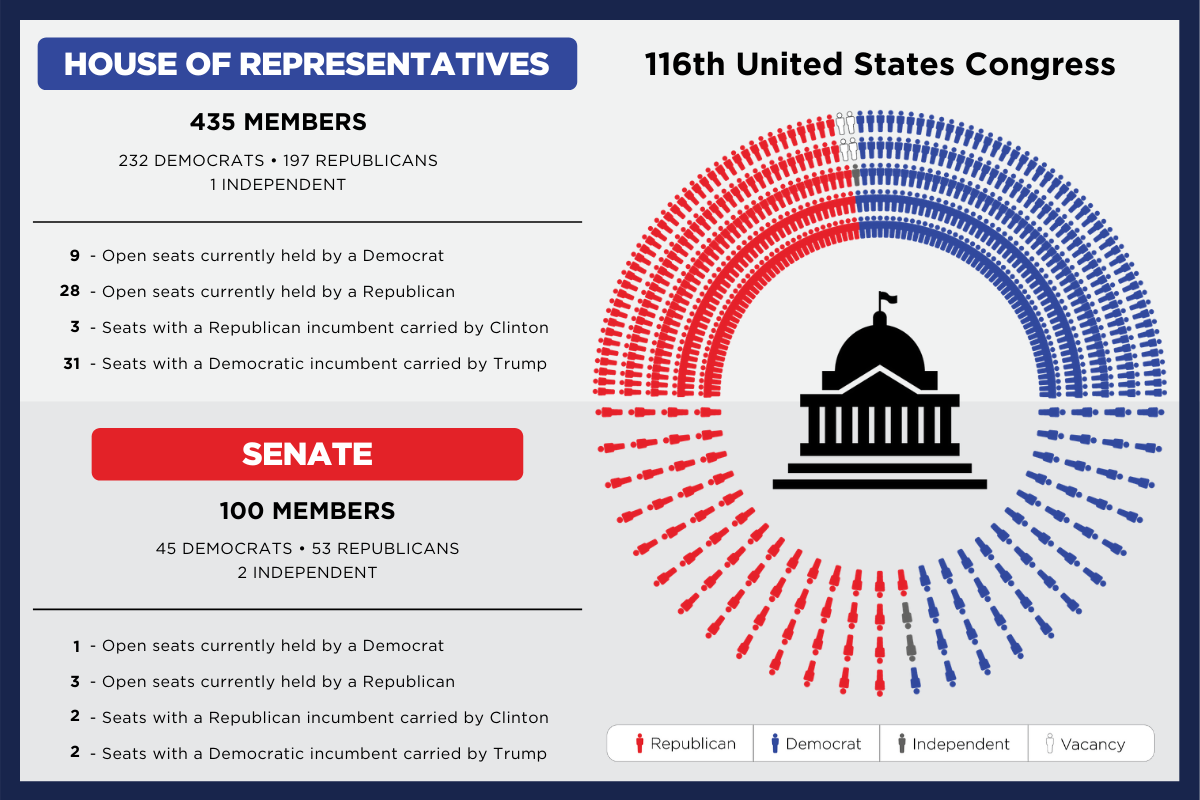 Susan B. Anthony List partner announces pro-Lipinski spending in IL-03
Women Speak Out PAC, a group affiliated with Susan B. Anthony List, announced a five-figure campaign supporting Rep. Daniel Lipinski in Illinois' 3rd Congressional District primary. The campaign will include digital ads, direct mail, and phone calls. 
Mallory Quigley, national spokeswoman for Women Speak Out PAC, said, "Congressman Lipinski has been a champion of commonsense, compassionate, and popular legislation to stop taxpayer funding of abortion, to end late-term abortion, and to protect babies born-alive after failed abortions. The current Democratic leadership may say there is no room for voices like Dan's in their party, but we need him now more than ever.
Quigley called candidate Marie Newman, who also challenged Lipinski in 2018, "an abortion extremist who supports a radical agenda of abortion on demand through birth, and even beyond."
Planned Parenthood Action Fund and NARAL endorsed Newman. A line of her platform reads, "Reproductive health care for all, including access to birth control and abortion."
Lipinski, Newman, Rush Darwish, and Charles Hughes are running in the March 17 primary.
Susan B. Anthony List reported six-figure spending on digital ads supporting Lipinksi in the 2018 Democratic primary against Newman. Lipinski won that race 51.1% to Newman's 48.9%.
Also last week, Newman released an ad highlighting Lipinski's vote against Obamacare, saying he would deny coverage to people with pre-existing conditions. Lipinski's campaign has called Newman's healthcare position extreme and said her plan would take away people's healthcare, put them on government plans, and raise taxes.
Romanoff wins Colorado caucus Senate preference poll
As of Monday night, preliminary results from the Colorado caucus Senate preference poll showed former state House Speaker Andrew Romanoff with 55% support to former Governor and former presidential candidate John Hickenlooper's 30%. None of the three other candidates reached 10%. The caucuses took place Saturday.
The caucus preference poll is part of the process for determining who makes the June 30 primary election ballot. Denver's 5280 magazine explains the process:There are two ways to get on the primary ballot in Colorado. First, candidates can petition for signatures. … Candidates can also choose to go through the caucus and assembly process. The ultimate goal for Senate candidates is to get enough support at the caucus (15 percent in the preference poll) to move on to the county and state assemblies. If a candidate gets at least 30 percent of the vote at the state assembly, he or she will make the June ballot.
Worth noting: Candidates can gather signatures and go through the caucus process, they don't have to choose one or the other. However, there is some risk to doing that. If a candidate gathers enough valid signatures but fails to get at least 10 percent of the vote at the state assembly, he or she will not make the ballot.
Romanoff is going through the caucus process to reach the ballot. Hickenlooper is going through the caucus and signature process.
John Frank and Jesse Paul of The Colorado Sun wrote, "The results from the Saturday caucuses are expected to give Romanoff's overlooked campaign a jolt of momentum, but the preference poll is not a reliable predictor of which candidate will win the Democratic nomination in the June primary." 
Turnout was around 1% of registered Democrats in the state.
The Democratic Senatorial Campaign Committee endorsed Hickenlooper shortly after he announced his Senate bid in August 2019. Former Rep. Gabby Giffords (D-Ariz.), founder of Giffords: Courage to Fight Gun Violence, endorsed Hickenlooper Monday. He also has support from NARAL.Romanoff's list of endorsers includes several current and former state and local elected officials.
The Democratic primary winner will face Sen. Cory Gardner (R) in November. Gardner is one of two Republican senators up for re-election in a state Hillary Clinton (D) won in 2016. Three ratings outlets view the race as either Toss-up or Lean Democratic. 
McDowell endorses Valenzuela in TX-24 runoff
Jan McDowell, who placed third in the March 3 primary for Texas' 24th Congressional District with 10% of the vote, endorsed Candace Valenzuela in the May 26 runoff. Kim Olson and Valenzuela advanced to the runoff after Olson received 40.9% of the vote to Valenzuela's 30.4%.
McDowell was the 2018 Democratic nominee for the district. She lost to Kenny Marchant (R) 50.6% to 47.5%. Marchant is not seeking re-election.
Olson is an Air Force veteran and former member of the Weatherford school board. Valenzuela serves on the Carrollton-Farmers Branch school board and has worked as a teacher.
State executives

Smith ends secretary of state campaign while Hass gets labor endorsement
Former Oregon Director of Consumer and Business Services Cameron Smith ended his campaign for secretary of state Tuesday. Smith, who resigned his state government post in order to focus on his campaign, said his path to victory had narrowed since launching his campaign in November. His withdrawal leaves three Democrats in the running: state Sens. Shemia Fagan and Mark Hass, and 2018 congressional candidate Jamie McLeod-Skinner.
The Joint Council of Teamsters No. 37, which represents 23,000 employees across Oregon, announced its endorsement of Hass Wednesday. The announcement followed the American Federation of State, County, and Municipal Employees' endorsement of Fagan the previous weekend.
Unlike in most states, Oregon's secretary of state is first in line to the governorship. There is no lieutenant governor of Oregon. Four governors, including incumbent Kate Brown (D), were originally secretaries of state who succeeded to the office after a governor left office early.
The current secretary of state is Republican Bev Clarno, meaning that if Brown were to leave office, Republicans would gain Oregon's governorship and break the state's Democratic trifecta. Clarno, who was appointed to the office following the death of Dennis Richardson (R) in February 2019, will not seek a full term in 2020. 
The May 19 primary is open to registered Democrats only. Additional candidates have until March 10 to file.
Attorney Patrick Winburn files for governor of Vermont while Holcombe announces legislative endorsements
Bennington attorney Patrick Winburn became the third Democrat to enter Vermont's gubernatorial election Wednesday, joining Lt. Gov. David Zuckerman and former state Secretary of Education Rebecca Holcombe. 
Winburn, who is running for his first elected office, says he has self-funded $100,000 since launching his campaign and that he plans to use the funds to boost his name recognition. Winburn said he considered opioids and climate change to be the biggest threats facing the state.
On Thursday, Holcombe announced endorsements from five current and six former members of the state legislature, including state Sen. Ann Cummings, chairwoman of the Senate Finance Committee. Twelve current or former members of the state legislature previously endorsed Holcombe.
The candidate filing deadline is May 28. The August 11 primary is open to all registered voters.
Legislatures


PA Rep. draws primary challenge for first time in two decades
Jennifer Leith, a nonprofit executive from Haverford, filed to run against 14-term incumbent Rep. Greg Vitali (D) in the Democratic primary for Pennsylvania's 166th House District. Leith filed to run for the same seat in 2018 when Vitali initially announced a U.S. House bid, though his decision to run for re-election instead led her to drop out.
Leith criticized Vitali's vote against a bill that would have expanded the statute of limitations for childhood victims of sexual assault. Vitali defended his vote, saying, "If you could just tailor the elimination of statutes of limitations to guilty Roman Catholic priests, I'd be all for that. But the reality is that statutes of limitations protect every person in our society."
The primary challenge will be Vitali's first since 2000. He was elected to the Pennsylvania House in 1992. District 166 includes portions of Philadelphia.
Scanlon endorses Kane in PA Senate primary
U.S. Rep. Mary Gay Scanlon (D-5) endorsed John Kane in the Democratic primary for District 9 in the Pennsylvania state Senate. Scanlon is the second member of Congress to endorse Kane, joining Chrissy Houlahan. Kane faces Brett Burman in the Democratic primary, with the two competing to face Sen. Tom Killion (R) in the general election.
The two candidates have split endorsements from local party officials. District 9 covers portions of Chester and Delaware counties. The Delaware County Democratic Committee endorsed Kane, while the Chester County Democratic Committee endorsed Burman.
Killion was first elected to the Senate in an April 2016 special election, which he won 57-43. He then won re-election in November of that year 51-49. 
Hagenow retirement announcement sets up contest between college students for seat
Iowa Rep. Chris Hagenow (R-19), first elected in 2008, announced that he would not seek re-election in 2020. Carter Nordman (R), a senior at Northern Iowa University, announced his intention to run for the seat. Already in the race was Nick Miller (D), a student at Drake University. Hagenow won re-election 56-41 in 2018.
Power players
"Our vision is a government that reflects the people it serves, and decision makers who genuinely and enthusiastically fight for greater opportunity and better lives for the Americans they represent. We will work for larger leadership roles for pro-choice Democratic women in our legislative bodies and executive seats so that our families can benefit from the open-minded, productive contributions that women have consistently made in office." – EMILY's List website 
Founded in 1985, EMILY's List is a political action committee dedicated to electing Democratic women who support legalized abortion. "EMILY" was originally an acronym for the phrase "Early money is like yeast; it makes the dough rise," and the organization's first logo was based on a Fleischmann's yeast packet. Today, the organization says, "Now we know EMILY is more than a slogan — she's a candidate, a voter, an operative, a member." 
EMILY's List says it works to "recruit the strongest candidates, support campaigns that can win, study the electorate, and turn out the vote." Click the following links to view candidates endorsed by EMILY's List in each category:  state and local, gubernatorial, U.S. House, and U.S. Senate.
In July 2019, EMILY's List announced its Focus 2020 initiative, a $20 million effort to target over 500 state legislative races. The organization said, "This historic investment will focus on building a pipeline of future women leaders and flipping state legislative chambers in 2020 with an eye toward redistricting in 2021, by electing pro-choice Democratic women who will pass policies that support women and families and fight back against Republican efforts to roll back women's access to health care."