This week: Kennedy outraises Markey in latest quarter, MT Democratic Party objects to GOP-funded Green Party ballot qualification, and Rep. Denny Heck to run for lieutenant governor of Washington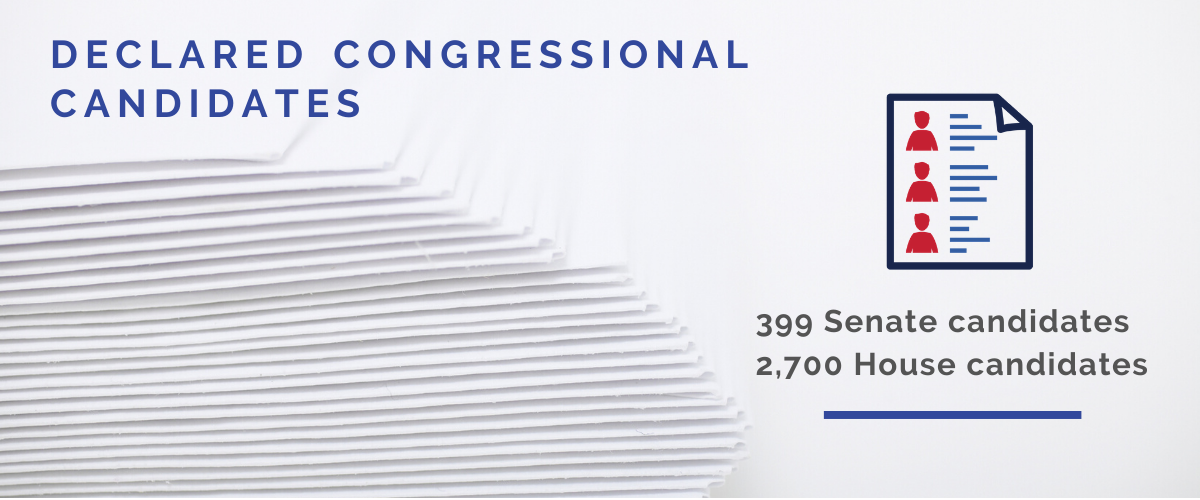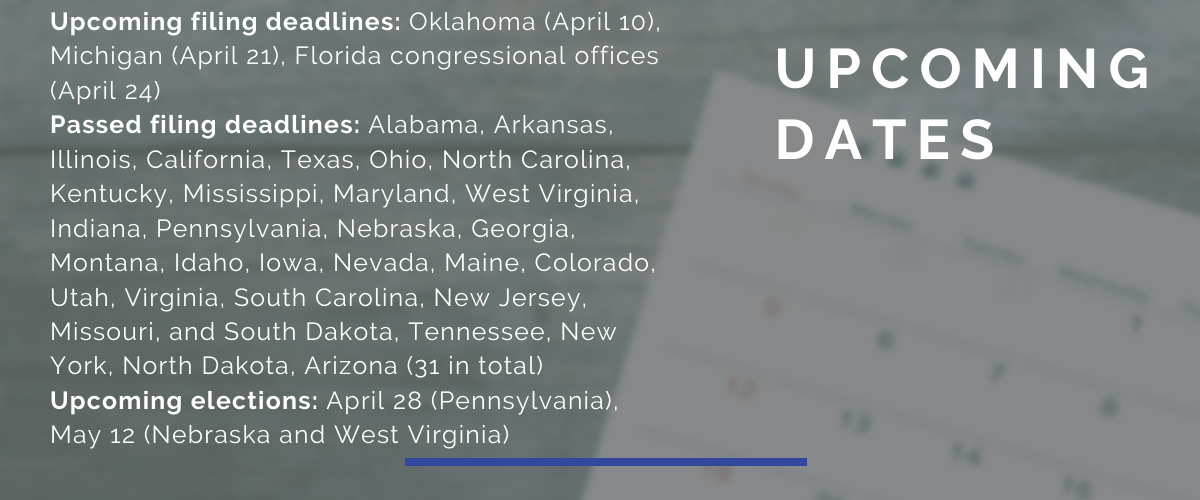 On the news
Where do Democratic and progressive pundits and commentators disagree? Each week, we bring you excerpts that highlight differing views.
"In the space of the last week, Democrats have delayed their national convention to August and then watched as their near-certain presidential nominee has suggested an in-person convention might not happen at all.


'We may have to do a virtual convention,' Biden said Sunday morning on ABC's 'This Week.' 'I think we should be thinking about that right now.

The idea of holding the convention is going to be necessary. We may not be able to put 10, 20, 30,000 people in one place.'

He's right. Even if the spread of the coronavirus is largely limited by mid-summer, does anyone think it's a good idea to gather tens of thousands of people in close quarters anytime soon?

It's hard to imagine the Democratic National Committee will have much choice in the matter if the de facto nominee is on the record suggesting that an in-person convention is problematic."
Chris Cillizza, CNN, April 6, 2020
"While Republicans have little to debate at their convention, Democrats are bracing for fights. Allies of Senator Bernie Sanders, who remains in the race despite Mr. Biden's commanding advantage, are encouraging him to keep going to accumulate more delegates. That would enable him to influence the platform and rules discussions, debates that animated the 2016 Democratic convention. … 

And while Republican convention delegates will be a who's who of Trump supporters without meaningful opposition, a virtual Democratic convention would leave would-be Sanders delegates without much prospect of pushing the party to the left.

'How do you have a floor debate when the floor is a virtual Zoom room?' said Valdez Bravo, a 2016 Sanders delegate from Lake Oswego, Ore., who is running to become a 2020 delegate."
Reid J. Epstein and Annie Karni, The New York Times, April 1, 2020
U.S. Congress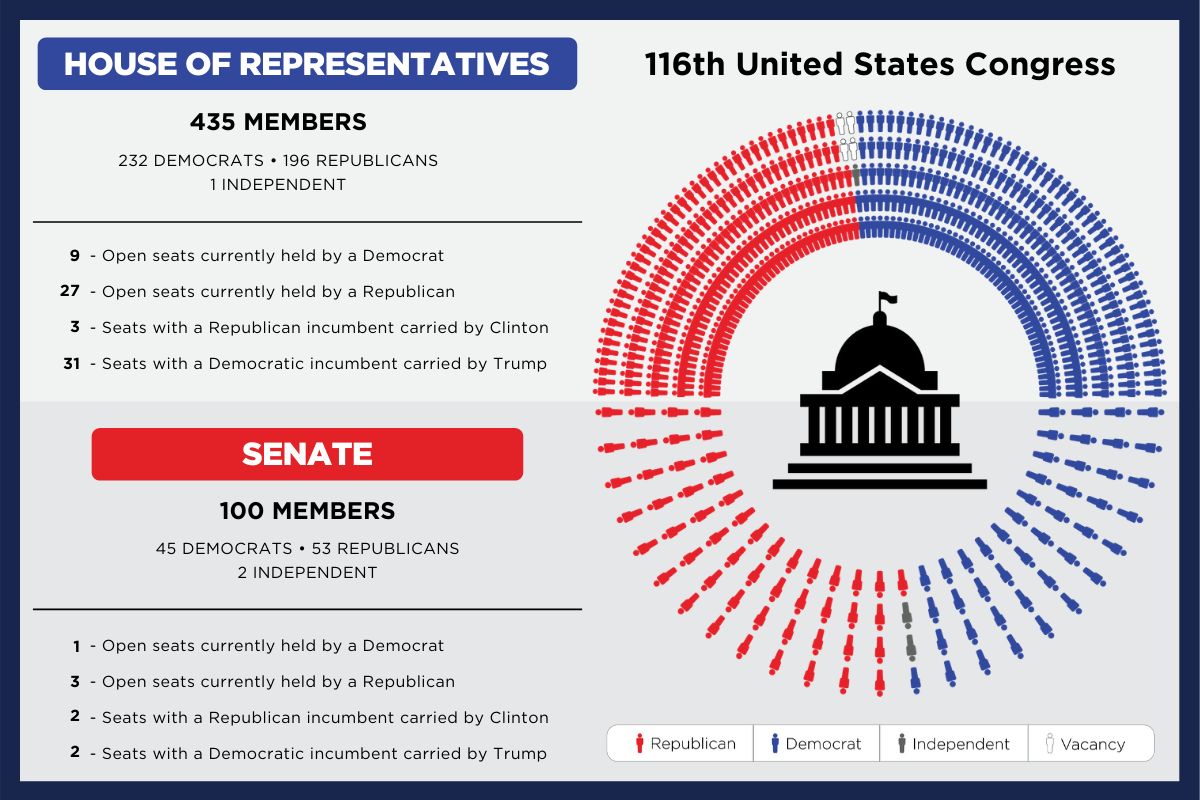 Kennedy outraises Markey in latest quarter
Joseph Kennedy III raised $2 million in the first quarter of 2020 to Sen. Ed Markey's (D-Mass.) $1.2 million, according to figures released by the campaigns. Kennedy began the second quarter with $6.2 million in cash on hand to Markey's $4.4 million. 
In the final quarter of 2019, Kennedy raised $2.4 million to Markey's $1.4 million. 
Kennedy had $4.3 million on hand when he entered the primary in September.
Markey has been in the Senate since 2013 and served in the U.S. House from 1976 to 2013. Kennedy has represented Massachusetts' 4th District in the House since 2013. 
The state Democratic Party voted to cancel its May 30 convention due to COVID-19 and to request that the secretary of the commonwealth place both candidates on the September ballot.
Both campaigns supported the decision, agreeing that Markey would have won the party's endorsement at the convention and that Kennedy would have surpassed the 15% delegate support threshold to make the ballot. 
Candidates also need to gather 10,000 signatures to make the ballot.
The primary is Sept. 1.
NJ-02 ballot, organization lines set
The ballot for New Jersey's 2nd Congressional District Democratic primary is now set with six candidates, two of whom have received county party endorsements: political science professor Brigid Callahan Harrison and former public school teacher Amy Kennedy.
Daily Kos wrote:
county party endorsements are typically very important in New Jersey primaries on both sides of the aisle. That's because, in many counties, endorsed candidates appear in a separate column on the ballot along with other party endorsees, a big deal in a state where party machines are still powerful. (This designation is known colloquially as the 'organization line.')
Six county parties endorsed Harrison, and she has the organization line in five of them (Salem County doesn't have an organization line). 
Kennedy has the organization line in Atlantic County. Daily Kos reported it's the largest county in the district, making up 41% of the vote.
The district's eighth county, Ocean County, is not endorsing in the race.
Sen. Cory Booker (D-N.J.) endorsed Harrison. Democratic parties of Atlantic and Ocean counties endorsed Booker, but he is rejecting their organization lines and running in a column on the ballot with Harrison.
Incumbent Rep. Jeff Van Drew joined the Republican Party in December following his vote against impeaching President Donald Trump, leaving the June 2 Democratic primary open. 
MT Democratic Party objects to GOP-funded Green Party ballot qualification
Montana's Green Party has qualified for a place on the 2020 ballot — without doing any work.
According to the Independent Record, the Greens earned their ballot slot thanks to Montana's Republican Party, which funded the signature gathering effort that successfully qualified the third party.
Two Green Party candidates filed for the June 2 U.S. Senate primary: Dennis Daneke and Wendie Fredrickson.
MTN News reported, "Daneke, a retired professor of sustainable construction technology who lives in Lolo, says he was essentially recruited by Democrats to defeat Frederickson in the Green Party primary – and, then, once on the general election ballot, he might withdraw from the race."
Montana Democratic Party Executive Director Sandi Luckey said, "The Republican Party contracted people to masquerade as Green Party members, and lied to Montanans in an effort to tamper with our elections." She also called on the secretary of state to disqualify the Green Party from the ballot.
The state Democratic Party had filed a complaint March 16 asking the state commissioner of political practice to investigate who funded the signature-gathering effort, saying that the effort's backer did not register appropriately with the commissioner's office. 
The Independent Record reported that the committee funding the effort "was unable to register as a minor party qualification committee because that wasn't set up as an option in a drop-down window on the Commissioner of Political Practices office's website [according to Chuck Denowh, who helped set up the committee]. 
Instead, Montanans for Conservation registered as an independent committee and noted in a section of the form asking which candidates or issues it supported in the 2020 election that it would 'Support conservation-minded candidates (and) serve as the minor party qualification committee to qualify the Green Party to hold primary elections in Montana.'"
Incumbent Sen. Steve Daines (R) and Governor and former presidential candidate Steve Bullock (D) are running in their respective parties' primaries.
Lewis and Clark County Commissioner Susan Good-Geise is the Libertarian candidate in the general election. She became the party's replacement candidate after Eric Fulton, who Libertarians say was planted by the Republican Party, withdrew just before the filing deadline.
Three election forecasters rate the Senate race Lean Republican. Daines was first elected in 2014 with 57.8% of the vote to state Rep. Amanda Curtis' (D) 40.1% and Roger Roots' (L) 2.1%.
State executives

Cook Political Report downgrades Republican chances of winning Missouri governor race
The Cook Political Report updated its race ratings for this year's 11 gubernatorial elections. Among the changes: Cook downgraded Republicans' chances of winning Missouri's gubernatorial election, shifting the race from Solid to Likely Republican. It did not adjust its ratings in the other 10 gubernatorial races.
Seven states with Republican governors and four with Democratic governors are holding elections this year. Cook rated six of the 11 contests as "safe", meaning that one party is all but certain to win in November. Cook says Democrats are the likely winners in Delaware and Washington and Republicans in Indiana, North Dakota, Utah, and West Virginia. Missouri joins New Hampshire and Vermont as a state Cook projects will likely remain under Republican control. 
Cook projects North Carolina's race leans towards incumbent Roy Cooper (D) over challenger Dan Forest (R). The only state currently listed as a toss-up is Montana, where incumbent Steve Bullock (D) is term-limited. Although Democrats have held the state's governorship since 2004, Montana has leaned towards Republicans on the national level. The last Democratic presidential candidate to carry Montana was Bill Clinton (D) in 1992, and the state has not elected a Democrat to the U.S. House since 1994.
Cook believes the coronavirus pandemic and the relative strength of Democratic challenger Nicole Galloway (D-Mo.) are the two major factors behind their rating change. Cook said incumbent Mike Parson (R-Mo.) was one of four governors who had not taken public action in response to the coronavirus pandemic by March 17 and said that a perceived lack of action could harm his prospects in the general election. Parson faces three challengers in the Aug. 4 primary, while Galloway is among five Democrats in the running.
Rep. Denny Heck to run for lieutenant governor of Washington
U.S. Rep. Denny Heck, who had announced last year he would not seek re-election, filed to run for lieutenant governor of Washington Friday. Incumbent Cyrus Habib (D) announced last month he would join the Jesuit Order rather than seeking re-election.
Heck was first elected to the U.S. House in 2012 and sits on the Financial Services and Intelligence committees. He served 10 years as a member of the state House between 1976 and 1986, including as majority leader. 
Four other candidates have so far declared for the office, including state Sens. Steve Hobbs (D) and Marko Liias (D) as well as Heck's general election opponent for U.S. House in 2018, Joseph Brumbles (R). 
Under Washington's top-two primary system, every candidate in the running will appear on the same ballot in the Aug. 4 primary. The top two finishers, regardless of partisan affiliation, will advance to the general election.
The
Bend Bulletin
endorses Shemia Fagan for secretary of state
The Bend Bulletin endorsed state Sen. Shemia Fagan for Oregon secretary of state Saturday. The Bulletin is the daily newspaper of Bend, Oregon, the state's seventh-largest city.
Fagan, 2018 congressional candidate Jamie McLeod-Skinner, and state Sen. Mark Hass are the three candidates in the running for the Democratic nomination for secretary of state. McLeod-Skinner's other endorsers include the Victory Fund and former Secretary of State Jeanne Atkins, while Hass' include former Secretary of State Bill Bradbury and three of his colleagues in the state Senate.
The May 19 primary is open to registered Democrats only.
Legislatures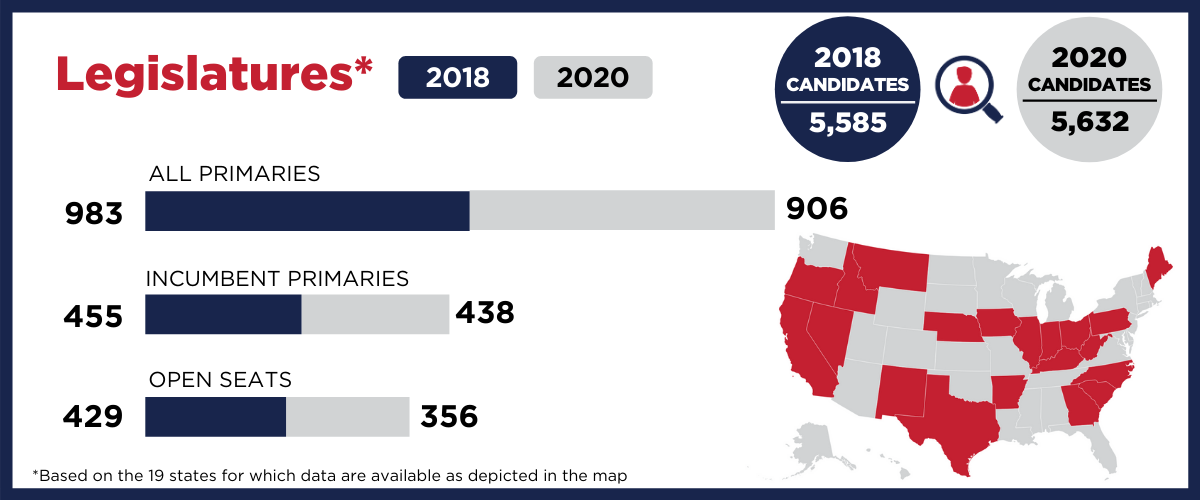 Newcomer cites generational divide in challenge to veteran SC state rep.
State Rep. Jimmy Bales (D-80) will face a June primary challenge from Jermaine Johnson (D) for House District 80. Bales, 84, was first elected to District 80 in 1998 and has won re-election ten times. Johnson, 34, was the chair of former presidential candidate Andrew Yang's (D) campaign in South Carolina. He has not held office.
Drawing attention to the age difference between himself and Bales, Johnson said, "It's time to move forward … the current representative doesn't represent what my community looks like now." Bales discussed seniority in state government, saying, "You have to be up there awhile before you can do much to help your district and get money appropriated for projects … Things don't just happen quick." The winner of the primary will likely face Vincent Wilson (R), the only Republican filed to run in District 80. 
14 of the 61 incumbent Democrats seeking re-election to the South Carolina state Legislature will have primaries.
First-term Missouri representative will not seek re-election
First-term state Rep. Matt Sain (D-14) announced he would not seek re-election to his Kansas City-area seat. Sain first won election to House District 14 in 2018 after defeating incumbent Rep. Kevin Corlew (R) 50.2-49.8%, a margin of 85 votes.
Sain's decision leaves the House seat open. It also leaves Ashley Aune (D) as the only Democrat in the race. She will likely face Eric Holmes (R), the only Republican filed to run for the seat prior to the March 31 filing deadline. 
Former Wyoming House minority whip announces run for Senate seat setting up primary against school district trustee
James Byrd (D) announced he will run for Wyoming's Senate District 8. Byrd previously represented House District 44, much of which is located in Senate District 8, from 2008 to 2018 and served as minority whip from 2013 to 2015. 
Byrd's entry into the race sets up a Democratic primary against Nate Breen (D), who filed to run for the District 8 seat in February. Breen currently serves as an at-large representative on the Laramie County School District 1 board of trustees. He was first elected in 2016.
The winner of the primary will face Sen. Affie Ellis (R-08), who was first elected to District 8 in 2016 after defeating incumbent Sen. Floyd Esquibel (D) 61-29%.
Power players
"Progressive Turnout Project is the largest grassroots-funded field program in the country. Our mission: Get Democrats to vote. We design, test, and execute specialized voter turnout programs targeting inconsistent Democratic voters in the most competitive states and districts in the country." – Progressive Turnout Project website
Founded in 2015, Progressive Turnout Project is a political action committee that describes itself as a "grassroots-funded organization dedicated to connecting with voters one-on-one and getting Democrats to the polls." 
On April 2, The Hill reported that the organization planned to spend $2.9 million on a phonebanking campaign targeting an estimated 12 million swing-state voters. The group's executive director stated, "With COVID-19, activists are looking for ways to engage with voters while practicing safe distancing and Turnout 2020 helps with that." 
In December 2019, before the coronavirus pandemic, the organization announced a $45 million plan to increase Democratic turnout by training 1,100 field staff with a goal of knocking on 7 million doors in 16 battleground states. The group subsequently increased that goal to 10.1 million doors in 17 states.
Progressive Turnout Project endorses candidates it deems "voting rights champions who will support the fundamental right to vote that's central to our work as an organization." To view a list of endorsed candidates, click here.