This week: Trump campaign COO objects to Jeff Sessions mailer, O'Brien withdraws from New Hampshire U.S. Senate primary and endorses Messner, Utah gubernatorial candidate Jeff Burningham names running mate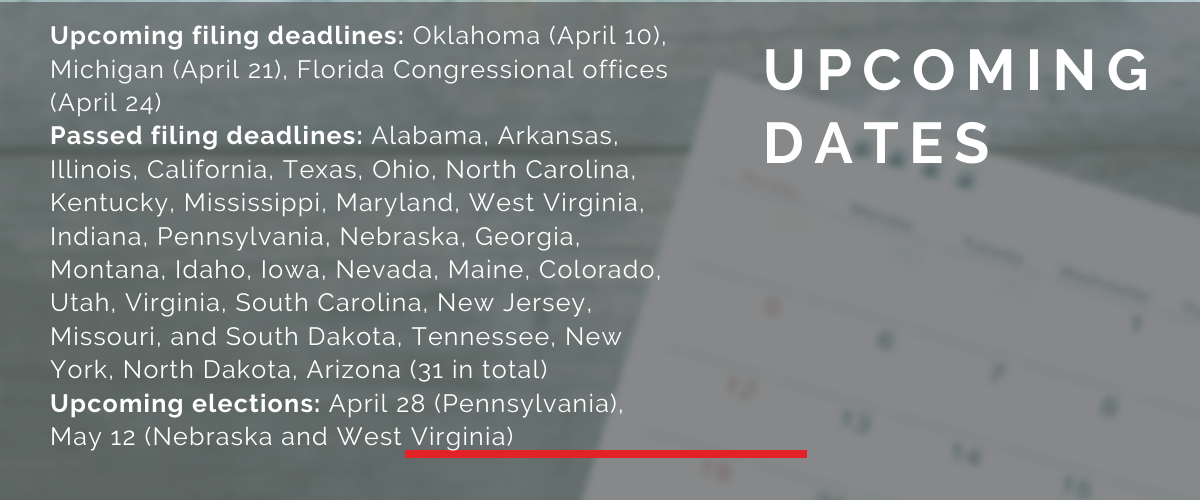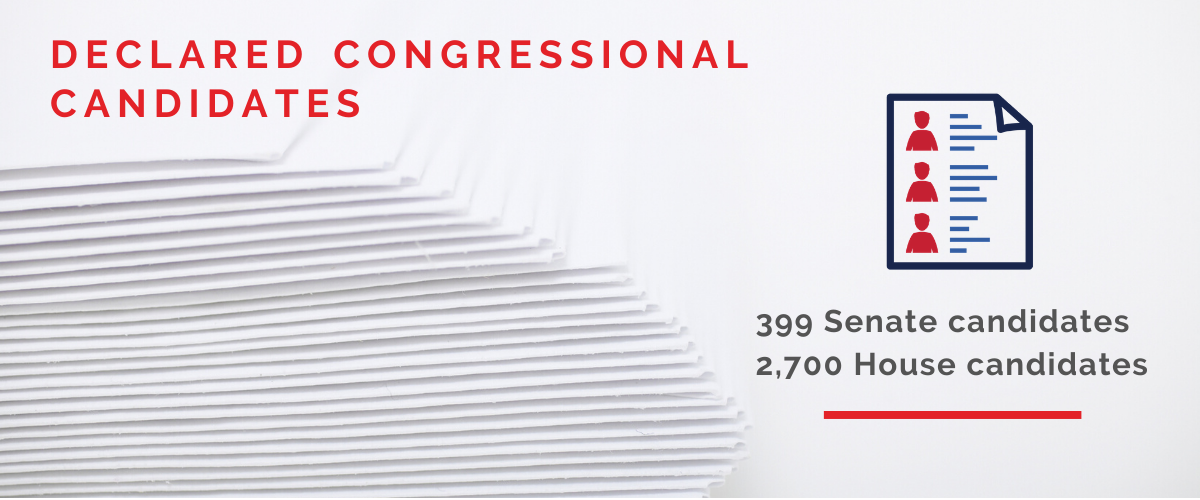 On the news
Where do Republican and conservative pundits and commentators disagree? Each week, we bring you excerpts that highlight differing views.
"Anyone who has used modeling for any reason — for statistical research, for business planning, etc. — knows that these models don't exist in a vacuum. They take new information in and change. So, when multiple states join in the shelter-in-place trend, the models adjust accordingly. Because so many people are not going out and about like they used to, there is no reason to expect that the current numbers will be out there, spreading the virus.

The habits of millions of Americans have changed due to state orders, so, naturally, you have to adjust to account for this new data. When the original models predicted deaths in the millions, there was no great collective of states telling their citizens to stay at home and shutting down non-essential businesses. We were largely going about our lives, and the models were taking that into account. As more states order a shelter in place, many more millions of Americans were essentially put out of harm's way.

This isn't some grand conspiracy meant to keep Americans at home, but it's a sign that keeping Americans at home is the right thing to do for the moment. How we keep Americans at home and for how long is another matter entirely — and one we must learn to balance with the overall safety of the population."
Joe Cunningham, RedState, April 7, 2020
"Historically, health officials have used quarantines to contain infectious diseases. Until now, a quarantine consisted of separating the sick from the general population and then doing everything possible to protect the especially vulnerable. In this case, that would include the elderly and immunosuppressed, among other groups. …

A year from now — and we should think about this — how will all of us feel about the decisions we've made in the face of this pandemic? Is there a single person who sincerely expects the coronavirus itself will hurt more people in the end than the damage we're causing in our response to it? Probably not. … 

Once again, coronavirus is not the only bad thing that's happening in America right now, horrifying as it is. We should never minimize the danger of this pandemic or minimize our obligation to respond to it wisely. … 

For most people, going to work cannot be more dangerous than buying produce at Safeway twice a week. And if it is more dangerous, tell us how it is more dangerous and be specific when you describe that. Otherwise, it's time to start caring about the entire population. Healthy people are suffering badly, too."
Tucker Carlson, Fox News, April 7, 2020
U.S. Congress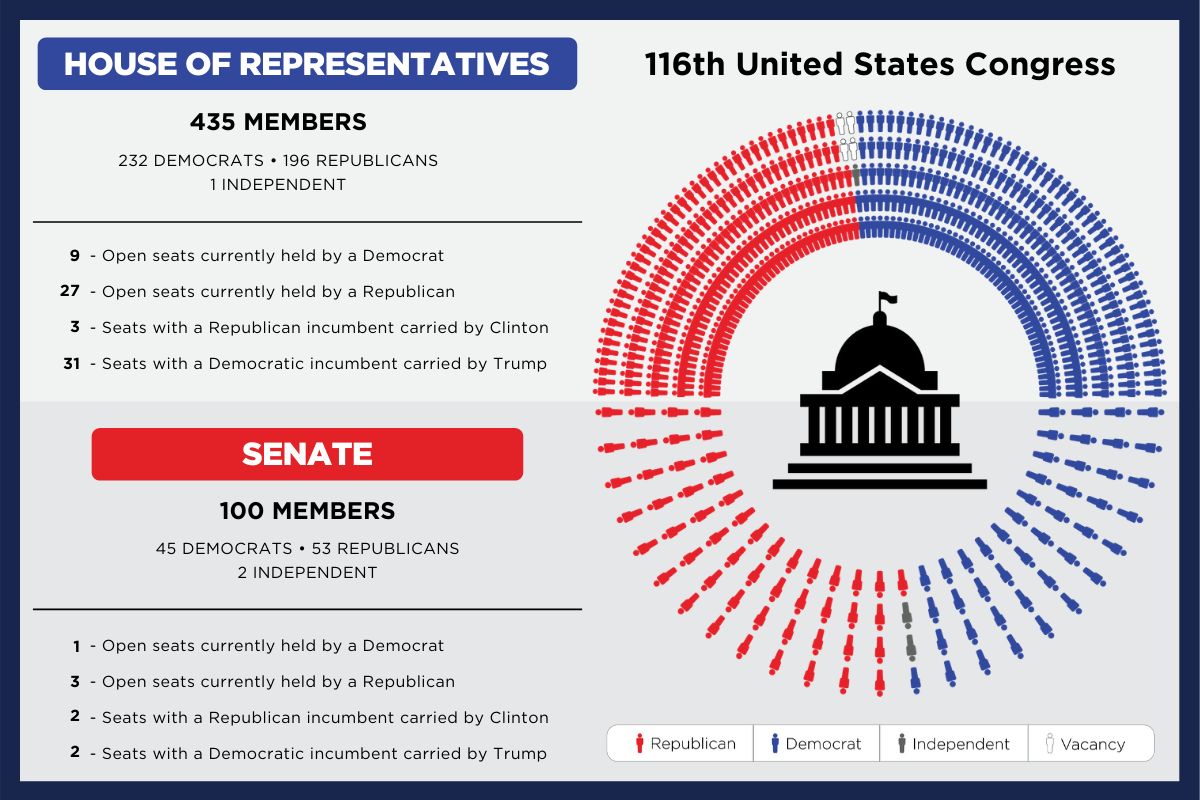 NC-11 runoff candidates on experience, hope amid COVID
Lynda Bennett released her first ad of the primary runoff for North Carolina's 11th District. Entitled "Leaders," the ad says the country needs "people with a lifetime of experience" during the coronavirus pandemic. 
Bennett has highlighted her background as a real estate broker and as vice chairwoman of the Haywood County Republican Party, along with the activism training she received from the Heritage Foundation and other conservative groups.
She faces Madison Cawthorn, a 24-year-old motivational speaker and owner of a real estate investment company. Cawthorn has said he wants to be part of a new generation of leaders combatting socialism and advancing a conservative agenda.
Cawthorn released a Facebook video April 3 discussing the sixth anniversary of a car accident that left him paralyzed and the challenges he overcame. He said, "I believe I have the heart of a fighter, and I believe most Americans do, which is why I take heart and I have hope for this country."
Mark Meadows vacated the seat in March to become White House chief of staff. He announced in December he would not seek re-election. Meadows endorsed Bennett in the primary.
Court-ordered redistricting in 2019 affected the partisan composition of the 11th District, though the 2020 general election race rating remained Safe or Solid Republican. The Cook Political Report wrote that in the 2016 election President Donald Trump (R) won the former 11th District by 29 percentage points and the redistricted 11th by 17 percentage points.
Bennett received 22.7% of the primary vote to Cawthorn's 20.4%. Kyle Perrotti of The Mountaineer reported that "much of the territory Cawthorn claimed was only brought into the district after a three-judge panel approved the new Congressional district in December of last year."
The primary runoff is June 23.
O'Brien withdraws from Senate primary, endorses Messner in NH
Former New Hampshire House Speaker Bill O'Brien withdrew from the U.S. Senate primary, endorsing Bryant "Corky" Messner. 
O'Brien said, "Unfortunately, it has become apparent to me that my campaign is not going to be sufficiently financed" to face incumbent Jeanne Shaheen (D) in November. O'Brien said candidate Don Bolduc is "a good person, but in terms of understanding the issues and instinctively being in the mainstream of the Republican Party, Corky is the candidate that I can support."  
Messner has self-funded his campaign $3.2 million. 
Both Messner and Bolduc are veterans. Messner was an Army Ranger and Bolduc, an Army brigadier general.
Republican consultant Jim Merrill said Messner "is going to be able to run as an outsider and as conservative running to the right of Gen. Bolduc. He's got more funds and he's going to be able to paint Bolduc as an establishment favorite who's chronically underfunded and is not going to be able to prosecute the case against Sen. Shaheen."
Bolduc said of O'Brien's Messner endorsement, "We need experienced leaders in Washington who will focus on service and problem solving, not politics and money."
Bolduc criticized Messner in March, saying, "I give him all the credit in the world for being a successful businessman in our country, but a rich Colorado attorney coming to New Hampshire and thinking he is going to use his own money to buy an election, I think the people of New Hampshire are smarter than that."
Messner said, "When Granite Staters are rightfully worried about the well-being of their loved ones, their jobs, their homes, and their small businesses, it just isn't appropriate to engage in this sort of divisive political gamesmanship."
The primary is Sept. 8. Bolduc, Messner, and Andy Kim are running. 
Shaheen won the 2014 election with 51.5% of the vote to Republican Scott Brown's 48.2%.
Trump campaign COO objects to Jeff Sessions mailer
Michael Glassner, chief operating officer of the president's re-election campaign, sent a cease and desist letter to Senate candidate Jeff Sessions criticizing a campaign mailer saying that President Trump supported Sessions. 
Glassner wrote, "We only assume your campaign is doing this to confuse President Trump's loyal supporters in Alabama into believing the President supports your candidacy in the upcoming primary run-off election. Nothing could be further from the truth." Glassner said the mailer mentioned Trump 22 times.
The president endorsed Tommy Tuberville on March 10, a week following the primary. The Sessions campaign said the mailer went out several days before that endorsement. Sessions campaign representative John Rogers said, "The people of Alabama are going to decide this race, not Washington. Alabamians are an independent lot and they make their own decisions."
Sessions and Tuberville have argued over who supports the president more. Sessions held the Senate seat for 20 years before Trump appointed him attorney general, a position from which Sessions resigned at Trump's request. 
Tuberville, a former college football coach, has criticized Sessions for recusing himself from the investigation into Russian interference with the 2016 presidential election. Session has criticized Tuberville, saying he supports amnesty for people in the country illegally and has criticized Trump on veterans' issues. Sessions also says Tuberville is from Florida and is a tourist in Alabama.
The runoff is July 14. The winner will face incumbent Sen. Doug Jones (D), who Roll Call named the most vulnerable Senator up for re-election in 2020.
State executives

Cook Political Report downgrades Republican chances of winning Missouri governor race
The Cook Political Report updated its race ratings for this year's 11 gubernatorial elections. Among the changes: Cook downgraded Republicans' chances of winning Missouri's gubernatorial election, shifting the race from Solid to Likely Republican. It did not adjust its ratings in the other 10 gubernatorial races.
Seven states with Republican governors and four with Democratic governors are holding elections this year. Cook rated six of the 11 contests as "safe", meaning that one party is all but certain to win in November. Cook says Democrats are the likely winners in Delaware and Washington and Republicans in Indiana, North Dakota, Utah, and West Virginia. Missouri joins New Hampshire and Vermont as a state Cook projects will likely remain under Republican control. 
Cook projects North Carolina's race leans towards incumbent Roy Cooper (D) over challenger Dan Forest (R). The only state currently listed as a toss-up is Montana, where incumbent Steve Bullock (D) is term-limited. Although Democrats have held the state's governorship since 2004, Montana has leaned towards Republicans on the national level. The last Democratic presidential candidate to carry Montana was Bill Clinton (D) in 1992, and the state has not elected a Democrat to the U.S. House since 1994.
Cook believes the coronavirus pandemic and the relative strength of Democratic challenger Nicole Galloway (D-Mo.) are the two major factors behind their rating change. Cook said incumbent Mike Parson (R-Mo.) was one of four governors who had not taken public action in response to the coronavirus pandemic by March 17 and said that a perceived lack of action could harm his prospects in the general election. Parson faces three challengers in the Aug. 4 primary, while Galloway is among five Democrats in the running.
Utah gubernatorial candidate Jeff Burningham names Dan McCay as running mate
Entrepreneur Jeff Burningham named state Sen. Dan McCay as his running mate in his bid for governor of Utah. Burningham is the sixth of the eight Republicans in the running to name a running mate. Only businessman Jason Christensen and former state House Speaker Greg Hughes have yet to do so.
Gov. Gary Herbert (R) appointed McCay to fill a vacancy in the state House in 2012 and served until he was elected to the state senate in 2018. He is currently the chairman of the Senate's Economic Development and Workforce Services Committee.
McCay is the fifth elected official to be selected as a running mate for governor of Utah. U.S. Rep. Rob Bishop (R) is Thomas Wright's running mate, while state Sen. Deidre Henderson (R) is running alongside Spencer Cox, state Auditor John Dougall (R) is running alongside Aimee Winder-Newton, and Provo Mayor Michelle Kaufusi is running alongside Jon Huntsman.
A Deseret News/Hinckley Institute of Politics poll released Wednesday found Cox and Huntsman about even, finding 26% support for Huntsman and 24% for Cox. Burningham and Hughes received 7% support each, while the remaining candidates each had 2% support or lower. The poll had a margin of error of 5.4 percentage points. 
This is the group's first poll this year showing Huntsman and Cox about even. Huntsman led Cox 32% to 20% in the group's February poll and 35% to 25% in January. The 32% of voters who said they were undecided was the most so far this year, up from 30% in February and 25% in January.
The June 30 primary will be open to registered Republicans only. The winner of the primary is likely to also win the general election—no Democrat has won election as governor of Utah since 1980.
Legislatures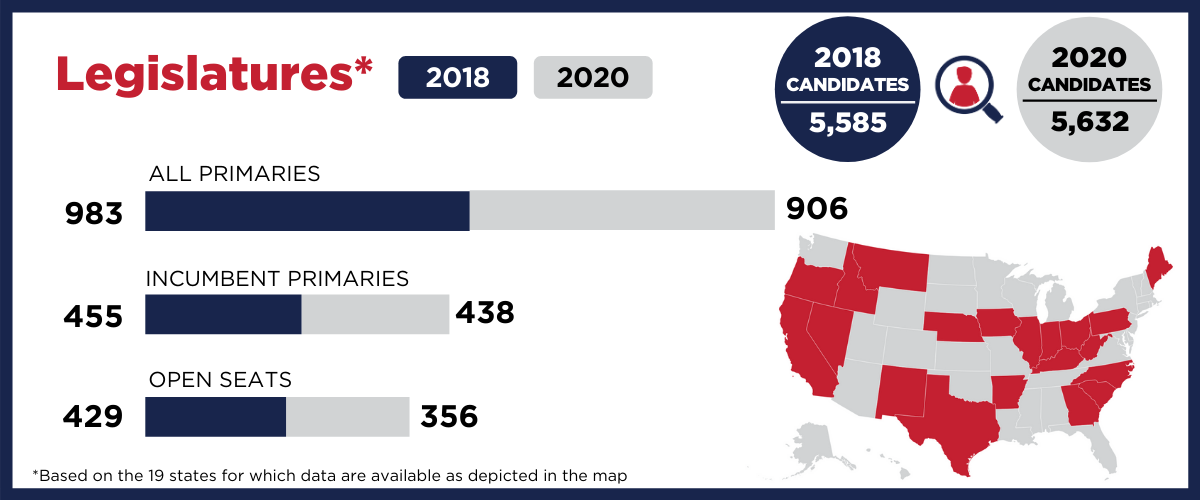 TN state Rep. accused of sexual misconduct reverses decision, will seek re-election
State Rep. David Byrd (R-71) filed for re-election in November after previously indicating he would not. He said this reversal was due to concerns about the coronavirus, saying, "For District 71 to have a freshman Representative during this crucial time could definitely result in our rural counties being overlooked." 
In 2018, three women accused Byrd of sexual misconduct during his time as a high school basketball coach in the 1980s. In 2019, former Speaker Glen Casada (R), removed Byrd from his position as chairman of the House Education Administration Subcommittee. Last fall, Speaker Cameron Sexton (R-25) announced the chamber would not pursue an effort to expel Byrd. Byrd was never criminally charged regarding the allegations.
Byrd was first elected in 2014 after defeating incumbent state Rep. Vance Dennis (R) in the primary. He won re-election in 2016 and 2018. Two other Republicans—former Savannah, Tenn., city manager, Garry Welch, and Lewis County commissioner, Austin Carroll—are also filed to run for the District 71 seat, setting up an August primary.
Christi Rice (D), one of Byrd's accusers, is the only Democrat filed to run for the seat. However, Rice has indicated she plans to withdraw in order to care for her son who was in an accident last fall. The deadline to withdraw is April 9.
First-term Kansas representative set to challenge incumbent in state Senate primary
State Rep. Kellie Warren (R-28) announced she will leave the state House and run for Kansas' 11th Senate District, setting up a primary against incumbent state Sen. John Skubal (R-11), who is running for re-election. Skubal was first elected to the 11th District in 2016.
This will be Warren's second contested primary against an incumbent Republican. She was first elected to the state House in 2018 after defeating the incumbent, former state Rep. Joy Koesten, in the Republican primary 58-42%. After her primary defeat, but before leaving office, Koesten changed her party affiliation from Republican to Democrat.
The winner of the August primary will likely face Koesten in the general election. Koesten filed to run as a Democrat for the 11th District seat in January and, currently, is the only candidate running in the Democratic primary.
Colorado House candidate removed from the Republican primary ballot for being an unaffiliated voter
The Arapahoe County GOP voted and removed Steve Monahan (U) from the Republican primary ballot in Colorado's 3rd House District after learning that Monahan was an unaffiliated voter rather than a registered Republican. Under Colorado law, a candidate may run for state legislative office with a party only if they are a member of that party.
Monahan's removal leaves Bill Klocek (R) as the only Republican on the primary ballot. The 3rd House District is currently represented by Rep. Meg Froelich (D). Froelich was appointed to the position in 2019 after her predecessor, Rep. Jeff Bridges (D), was appointed to fill a state Senate vacancy.
Power players
"The mission of The Heritage Foundation is to formulate and promote conservative public policies based on the principles of free enterprise, limited government, individual freedom, traditional American values, and a strong national defense." – The Heritage Foundation website 
Founded in 1973, The Heritage Foundation is a conservative 501(c)(3) nonprofit think tank that describes its work as "performing timely, accurate research on key policy issues and effectively marketing these findings to our primary audiences: members of Congress, key congressional staff members, policymakers in the executive branch, the nation's news media, and the academic and policy communities." 
On April 6, The Heritage Foundation announced the launch of a National Coronavirus Recovery Commission that would be led by the organization's president, Kay C. James. The announcement said that the commission would include "top experts and thinkers from government, public health, disaster response and relief, academia and education, business, and the faith community" and "carefully examine decisions that policymakers are making that significantly impact the scope of this crisis and the duration of social restrictions, economic hardship, recovery, and the potential permanent effects."
The Heritage Foundation is affiliated with Heritage Action for America, a 501(c)(4) organization. Founded in 2010, Heritage Action for America says it "takes the conservative policy visions outlined by our sister organization, The Heritage Foundation, and works to make them a reality." Heritage Action also produces a scorecard that it says "measures votes and co-sponsorships to show how conservative Members of Congress are."