This week: Chamber of Commerce to support Caruso-Cabrera against Ocasio-Cortez, Plame releases ads highlighting CIA background in NM-03, and Tennessee Democratic Party removes incumbent representative from the ballot.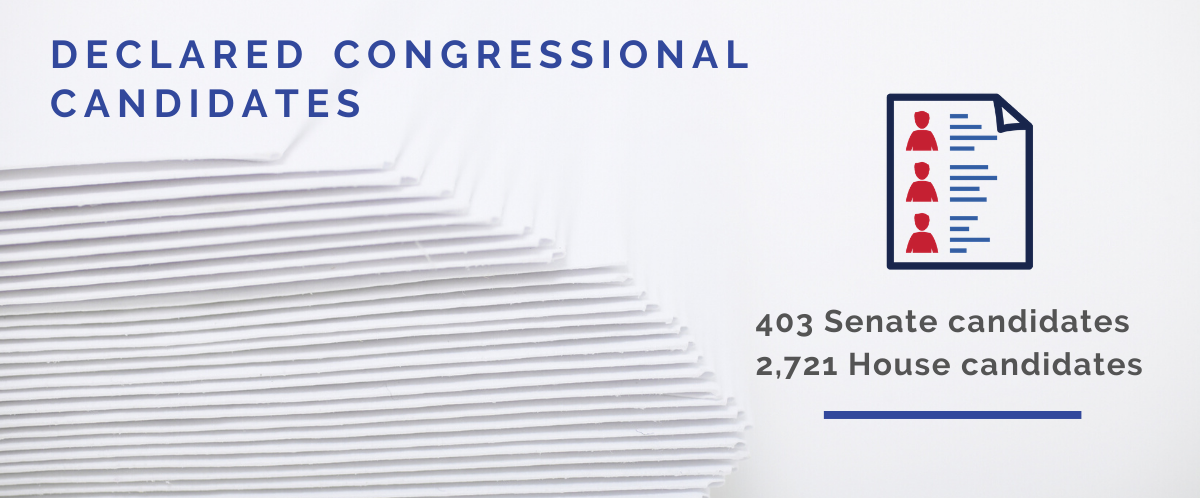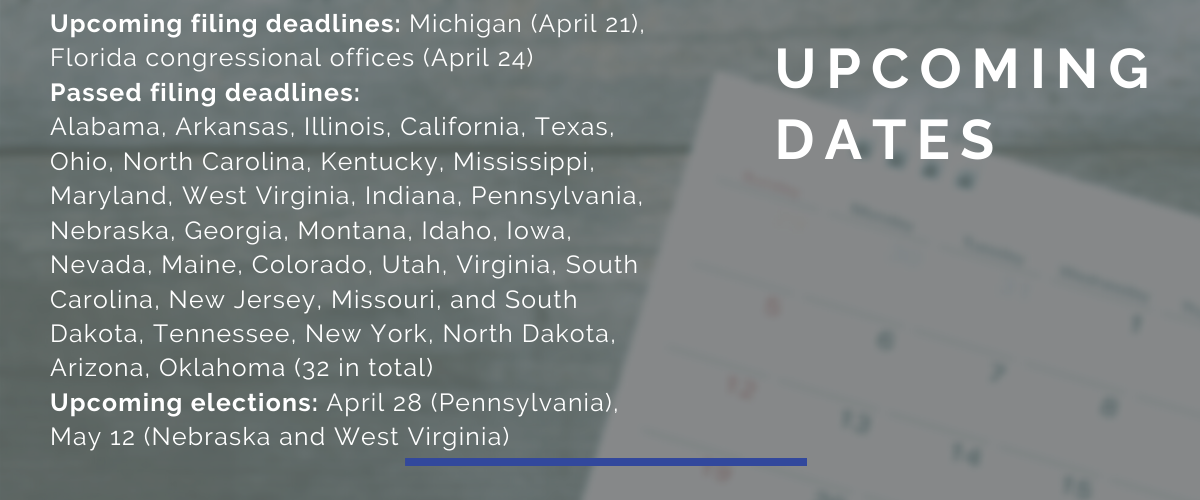 On the news
Where do Democratic and progressive pundits and commentators disagree? Each week, we bring you excerpts that highlight differing views.
"There have been a number of sneering columns accusing liberal feminists of hypocrisy for not championing [Tara Reade] as fervently as they did Christine Blasey Ford, who claimed, during Brett Kavanaugh's Supreme Court nomination fight, that he'd sexually assaulted her when they were both in high school. It's a sly rhetorical move that dares feminists to violate their own ideals by publicly weighing one woman's credibility against another.

The truth is, if Blasey had been so inconsistent in telling her story, feminists might still have believed her, but they likely wouldn't have made her a cause célèbre, and Democrats on Capitol Hill never would have invited her to testify publicly. Advocates for victims of sexual harassment and assault would worry that using such an ambiguous case as a political weapon would undermine their cause."
Michelle Goldberg, The New York Times, April 13, 2020
"It's fair to say that Tara Reade has been treated unlike any high-profile accuser of the past three years.

While previous accusers of powerful men were widely covered in mainstream print, digital, and TV media, only a handful of outlets trickled out stories on Reade's allegation. While widespread coverage greeted past accusers almost instantly, it has taken nearly three weeks for Reade's mere existence to be acknowledged by a single major newspaper. And while there was no shortage of articles fiercely criticizing the media's underplaying of another survivor's story, those same critics have now taken to justifying the even more egregious media silence over Reade's.

Defenders of this particular media silence are right to insist on vetting accusers' claims, no matter how long it takes. Yet Reade's story started out with as much corroboration as previous claims that saw no similar delay in reporting — in fact, it had more than several key cases."
Branko Marcetic, Jacobin, April 14, 2020
U.S. Congress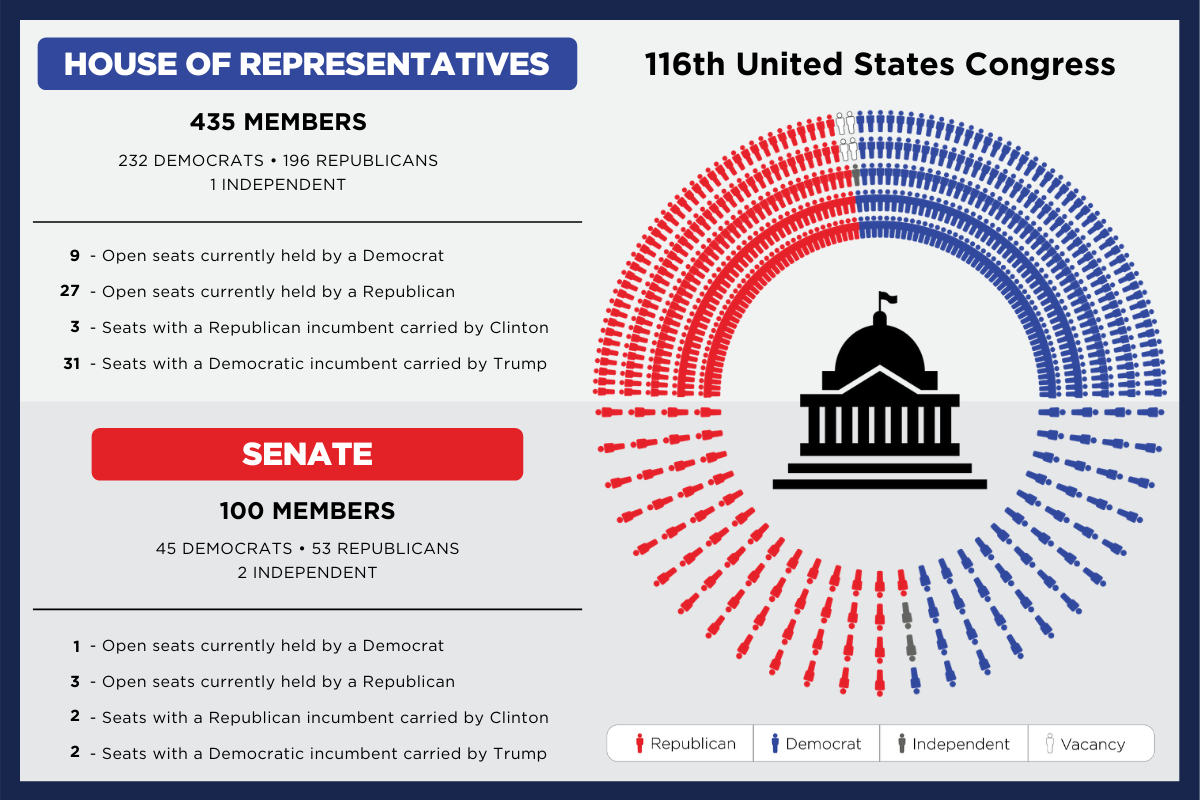 Chamber of Commerce to support Caruso-Cabrera against Ocasio-Cortez 
The U.S. Chamber of Commerce plans to fundraise for former CNBC anchor Michelle    Caruso-Cabrera in her bid against Alexandria Ocasio-Cortez in New York's 14th Congressional District. Five candidates are running in the June 23 primary.
The Chamber typically endorses Republicans, though it endorsed Henry Cuellar in Texas' 28th District Democratic primary earlier this year. 
Scott Reed, senior political strategist for the Chamber, said Caruso-Cabrera's "communication skills on jobs and growth will create a clear contrast with AOC."
Caruso-Cabrera said she decided to join the race after Ocasio-Cortez opposed an Amazon campus in Queens over $3 billion in incentives the company would have received in exchange for creating an estimated 25,000 jobs. Amazon canceled plans to build the campus last year.
Caruso-Cabrera raised $1 million in the first quarter of 2020. Ocasio-Cortez's campaign did not release figures ahead of the April 15 deadline. Ocasio-Cortez reported raising $5.4 million and having $2.9 million on hand at the end of 2019.
Ocasio-Cortez defeated incumbent Joseph Crowley, chairman of the House Democratic Caucus, in the District's 2018 Democratic primary.
Plame releases ads highlighting CIA background in NM-03
Valerie Plame released two TV ads highlighting her background as a former CIA officer. 
In one ad, Plame's brother says her national security experience prepares her to address such issues as the coronavirus. The other ad discusses President Donald Trump's pardoning of I. Lewis "Scooter" Libby, who was convicted in 2007 of perjury and obstruction of justice related to leaking Plame's identity. 
Seven candidates are running in New Mexico's 3rd District Democratic primary.
The Sante Fe New Mexican's Milan Simonich reported Plame is "the only nationally recognized figure in the race, something that will not change in a campaign season where a disease gets most of the headlines." She led in fundraising with $1.1 million at the end of 2019.
Second in fundraising was Teresa Leger Fernandez with $685,000. Fernandez leads the primary in prominent endorsements—including EMILY's List, the Working Families Party, and the Latino Victory Fund—and she received a plurality of the vote at the state's Democratic Party Convention on March 7. 
Two candidates reached the 20% threshold to qualify for the ballot via the convention vote as opposed to gathering petition signatures: Fernandez (42%) and Sandoval County Treasurer Laura Montoya (20%). Plame received 5% support at the convention.
The primary is Aug. 4. Three forecasters rate the general election as Safe/Solid Democratic.
State executives

Retiring incumbent Cyrus Habib endorses Marko Liias in Washington lieutenant gubernatorial election
Retiring Lt. Gov. Cyrus Habib (D-Wash.) endorsed Marko Liias in the Democratic gubernatorial primary. In a statement, Habib said, "Marko understands the role of Lieutenant Governor better than any other legislator. As Majority Floor Leader, he has worked very closely with me in my capacity as Senate President to ensure that key progressive legislation makes it to the Governor's desk. His understanding of parliamentary procedure is second to none."
Four other candidates are running in the primary, including Denny Heck (D), Steve Hobbs (D), and Joseph Brumbles (R). Candidates have until May 15 to file for the Aug. 4 primary. 
Under Washington's top-two primary system, all candidates appear on the same primary ballot. The top two finishers, regardless of partisan affiliation, advance to the general election. No Republican has served as lieutenant governor of Washington since Joel Pritchard left office in 1997.
Montana Federation of Public Employees endorses Mike Cooney in Montana governor race
The Montana Federation of Public Employees endorsed Mike Cooney's gubernatorial campaign. In a statement, the group's president, Eric Feaver, said of Cooney, "We have worked with him throughout his long, distinguished career in public service, from the legislature, to Secretary of State, to the Montana Historical Society, to the Montana Labor Department, and now as Lieutenant Governor. Mike knows Montana. Mike knows good government." 
U.S. Sen. Jon Tester (D) and incumbent Gov. Steve Bullock (D) have also endorsed Cooney. Former Montana Gov. Brian Schweitzer (D) and EMILY's List have endorsed Whitney Williams (D).
Cooney and Williams are the only two Democrats running in the June 2 primary, which is open to all registered voters. Incumbent Steve Bullock (D) is term-limited, leaving the office open. The last Republican to win a gubernatorial election in Montana was Judy Martz in 2000.
Feltes receives sixth union endorsement in race for New Hampshire governor
Dan Feltes received his sixth union endorsement in his bid for New Hampshire Governor from the Plumbers and Steamfitters Local 131. In a statement, the group's business manager, David Pelletier, said, "Throughout his career, Senator Feltes has been standing up for working families. He understands what real people care about and the urgent challenges impacting Granite Staters."
Andru Volinsky is the only other candidate running in the Democratic primary so far. The filing deadline is June 12. The Sept. 8 Democratic primary is open to registered Democrats and unaffiliated voters. Incumbent Chris Sununu (R) is running for re-election.
Legislatures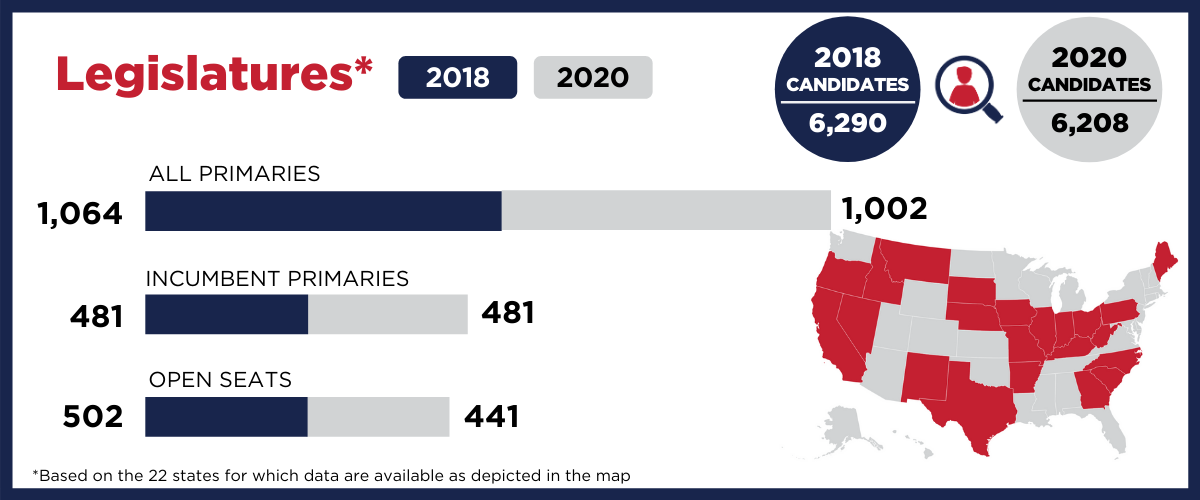 Tennessee Democratic Party removes incumbent representative from the ballot
On April 8, the Tennessee Democratic Party executive committee voted 41-18 to remove thirteen-term incumbent Rep. John DeBerry's (D-90) name from the Democratic primary ballot in District 90. 
The complaint that led to his removal cited DeBerry's stances opposing abortion and supporting school vouchers. It also mentioned DeBerry's vote to elect Glen Casada (R) Speaker of the House over Karen Camper (D) in 2019. DeBerry was one of three Democrats who supported Casada.
Tennessee Democratic Party chair, Mary Mancini (D), voted in favor of DeBerry's removal. She said the vote stemmed from "a longstanding series of actions in which [DeBerry] demonstrated more loyalty to the Republican Party than to the Democratic Party."
Jackson city councilman and executive committeeman, Ernest Brooks (D), voted against DeBerry's removal. He said District 90 voters should make that decision, saying, "We've taken that power from them … If they wanted to reelect him, they cannot."
On April 9, DeBerry said he would appeal the decision. The deadline to submit the completed appeal is April 16. If DeBerry does not submit an appeal or fails to appeal the decision, he cannot file to run as a Republican or third-party candidate. The filing deadline to appear on the primary ballot in Tennessee passed on April 2. DeBerry was first elected to represent District 90 in 1994 and has been re-elected twelve times. Three Democrats—Torrey Harris, Anya Parker, and Catrina Smith—remain on the ballot. No Republicans filed to run for the seat.
At the same meeting, the executive committee also removed the names of the following four non-incumbent Democratic candidates from other races: Tharon Chandler (U.S. Senate), LaTroy Alexandria-Williams (TN-09), William Frazier (HD-84), and Michael Minnis (HD-93).
Eight-term New Mexico state senator faces primary from former state Democratic Party vice-chair
Sen. John Arthur Smith (D-35) announced he would run for re-election to the District 35 Senate seat, setting up a primary against Neomi Martinez-Parra (D), who announced her candidacy in July 2019.
Smith was first elected to the state Senate in 1988 and has won re-election eight times. He currently chairs the Senate Finance Committee and said he has "deep experience crafting equitable budgets that maximize every dollar." 
Martinez-Parra is a special education teacher who was vice-chair for the Democratic Party of New Mexico from 2017 to 2019. She said, "It is time for our Senate to work for the people of New Mexico … especially in rural communities like my own."
The most recent contested Democratic primary in District 35 was in 2012 when Larry Martinez (D) challenged Smith. Smith defeated Martinez 56-44%.
The Democratic primary is currently scheduled for June 2, 2020. The winner will likely face Crystal Diamond (R) in the general election. Diamond is the only Republican filed to run in the race.
Power players
"We are veterans, law enforcement officers, and gun owners standing together for safer laws. We are students and activists speaking up in communities across the nation. We are faith leaders, business leaders, lawyers, parents, and educators fighting for a safer future. Together we will save lives." – Giffords website
Giffords is a nonprofit organization that says, "We fight for stronger gun laws, hold the gun lobby accountable, and support candidates who stand for safer schools & communities." Former U.S. Rep. Gabby Giffords (D-Ariz.) and her husband Mark Kelly founded the organization, originally called Americans for Responsible Solutions, after Giffords was critically wounded in a shooting at a constituent meeting and in response to the mass shooting at Sandy Hook Elementary. 
The group's website says, "Since 2013, Giffords has helped write, pass, and enact legislation that is reducing gun violence and saving lives. Against fierce opposition, we have helped pass more than 290 new gun safety laws in 45 states and Washington DC … Our political program has helped elevate gun safety from a third rail to a top electoral issue in some of the nation's most competitive campaigns."
Giffords publishes stances on a series of issues related to firearms, including universal background checks, gun violence research, concealed carry reciprocity, and others. 
Click here to view a list of candidates endorsed by the organization.