This week: Kobach releases ad featuring Trump in KS Senate primary, League of Conservation Voters endorses Fitzpatrick in PA-01, and Woody Thrasher outraises Jim Justice in West Virginia gubernatorial election.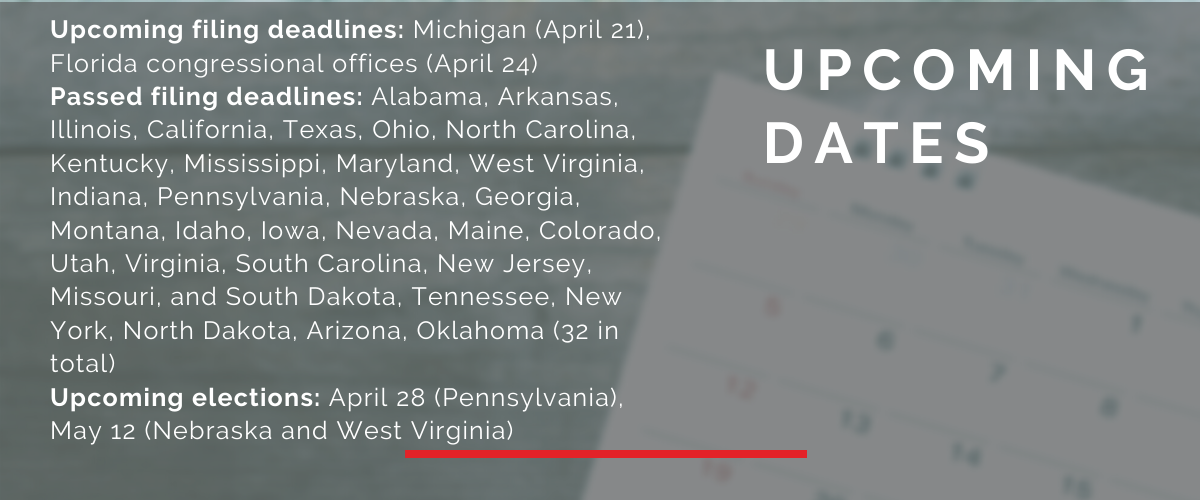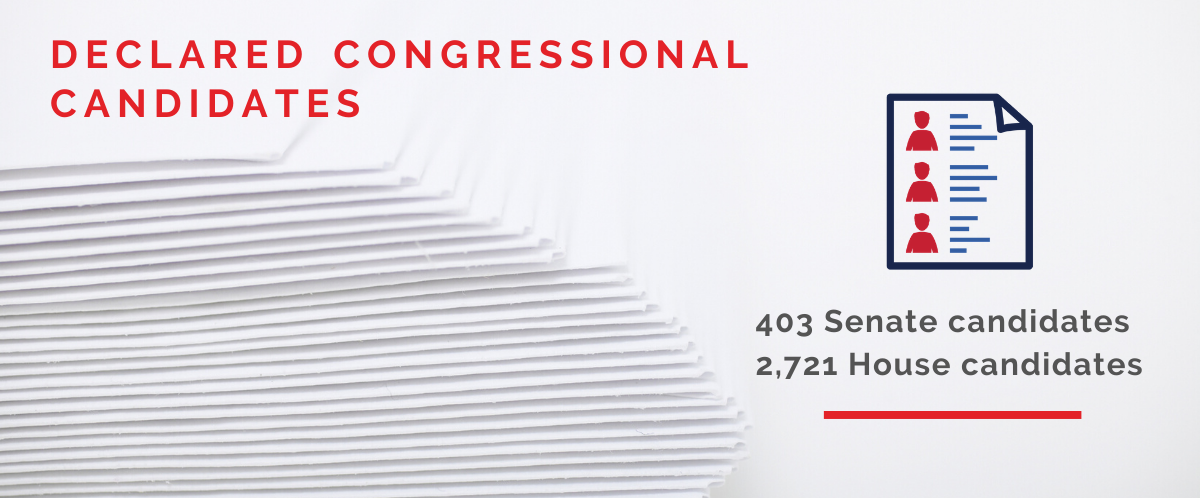 On the news
Where do Republican and conservative pundits and commentators disagree? Each week, we bring you excerpts that highlight differing views.
"It is clear that the time is approaching that will be absolutely decisive for this presidency and for the country's near-term future. The president will have to decide on an economic relaunch plan, and this will make or break him and his opponents. … 

Obviously, if the country strangles itself into a profound and lengthy recession, the Democrats' electoral chances improve. The longer such a state of affairs continues, the harder and less relevant it will be to recall President Trump's achievement in generating an immense economic boom and one that profoundly bettered the lot of the lower half of American income-earners, whose real income had stalled for over 15 years. …

If the president acts carefully and puts the issues squarely, he will succeed, the economy will recover quickly, and he will be invincible in November. He knows the gravity of what he must do. If he does it right, the exaggerated fears of disaster that will be expressed by his opponents, one more time and for the greatest stakes of all, will not occur."
Conrad Black, American Greatness, April 13, 2020
"With some signs that the 'curve is flattening,' and growing concern about the impact of the epidemic on the economy, there is increasing pressure on President Trump and many governors to relax 'stay-at-home' orders, enabling more businesses to reopen and people to return to their jobs. President Trump describes himself as a wartime president, and I'd argue, that, like other wartime presidents, he should focus on the battlefield and not the politics. …

Whatever decision he makes in the coming days will not be judged until September or October, at the earliest. Because of the COVID-19 crisis, people know why the economy is tanking — and it's neither party's fault. Rather they want to see what happens during and after this crisis — and only then will voters make their decisions.

Just like other wartime presidents, he's not going to be judged by the initial popularity of the war, but by its effectiveness. … 

The lesson for Trump: Beware of polls or pundits telling you in which direction to go: If you choose to reopen the country, and there's a huge second wave of infection in September, the same folks will blame you — for following their advice. And if you choose to keep the country shut, and other economies start to boom, the same will occur."
 Arnon Mishkin, Fox News, April 14, 2020
U.S. Congress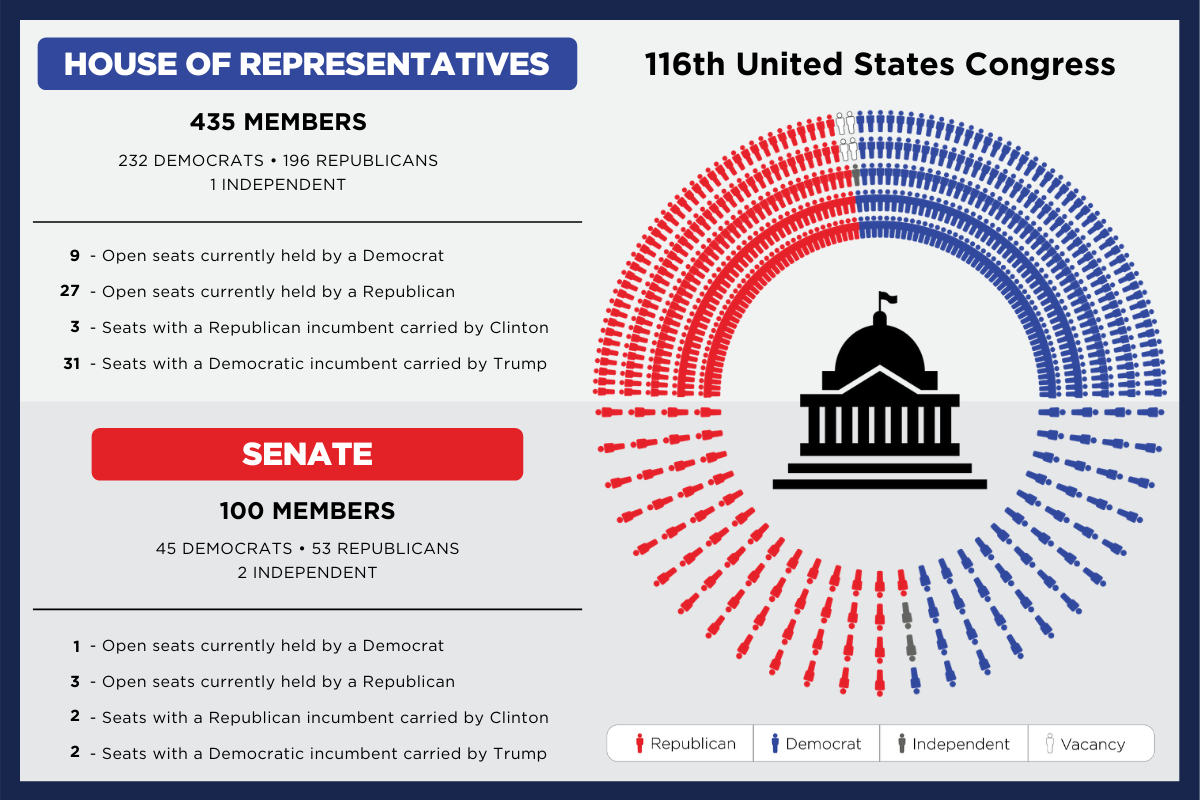 Kobach releases ad featuring Trump in Senate primary in KS 
Former Kansas Secretary of State Kris Kobach released his first TV ad of the Senate primary in Kansas. Politico reported the ad cost at least $48,000 to run on cable for two weeks.
The ad features footage of President Donald Trump speaking in support of Kobach at a rally in October 2018, when Kobach was the Republican nominee for governor. In the ad, Kobach says he'll help get a border wall built if elected.
The president endorsed Kobach ahead of the 2018 Republican primary against incumbent Jeff Colyer. Kobach won the primary 40.6% to 40.5% and lost the general election to Laura Kelly (D) 43% to 48%.
The president has not endorsed in the 2020 Senate primary.
The current eight-candidate primary field includes U.S. Rep. Roger Marshall, who Colyer endorsed. 
The Club for Growth has not endorsed in the race but spent $33,000 on newspaper and digital ads featuring criticisms of Marshall from women who said they were his patients when he was a practicing obstetrician/gynecologist. Marshall's campaign called the ads "amateur garbage from a D.C. office."
In 2019, The Associated Press's John Hanna reported, "Many Republicans fear a repeat of last year, when Kobach narrowly won a crowded GOP primary only to lose the governor's race to Democrat Laura Kelly," and, "Some Republicans question whether Marshall can win over the hard right and even described him as a moderate in the weeks before he entered the race."
The filing deadline is June 1. The primary is Aug. 4.
Incumbent Sen. Pat Roberts is not seeking re-election. Three forecasters rate the general election Lean or Likely Republican.
League of Conservation Voters endorses Fitzpatrick in PA-01
The League of Conservation Voters (LCV) Action Fund endorsed incumbent Brian Fitzpatrick in Pennsylvania's 1st Congressional District, saying he has a "strong record addressing climate change, fighting PFAS pollution, advocating for public lands and so much more."
Roll Call wrote that Fitzpatrick is the only Republican the LCV has endorsed this cycle.
Fitzpatrick said, "Climate change and the irresponsible management of our resources put a strain on the health of our communities – and our children. Clean air and clean water are essential to the health, safety, and development of the next generation of Americans. That is why I have been fighting hard for these priorities during my time in Congress."
Fitzpatrick is one of two Republican House incumbents seeking re-election in a district Hillary Clinton won in 2016. Financial advisor Andrew Meehan is challenging him in the June 2 primary.
On his campaign website, Meehan calls Fitzpatrick "the Anti-Trump RINO Congressman" and says, "Unlike the incumbent, Andy will go to Washington DC to stand up and fight for our Republican values, our President and his America First agenda."
Fitzpatrick was first elected to represent the state's 8th District in the House in 2016. Following redistricting, he was elected to the 1st District in 2018 with 51.3% of the vote to Scott Wallace's (D) 48.7%.
Super PAC releases ad opposing Herrell in NM-02
The super PAC Citizens for a United New Mexico released a TV ad saying former state Rep. Yvette Herrell "worked to undermine Trump's campaign for president" in 2016 and attended an anti-Trump gathering. The group spent $55,000 on the ad.
The Associated Press's Russell Contreras reported, "All of the Republican candidates have tried to position themselves as Trump's most reliable ally and have accused each other of not backing Trump enough."
Claire Chase, director of government relations at Mack Energy Corporation, and Mathys Properties owner Chris Mathys are also running in the June 2 primary.
Herrell said the ad contained "false attacks from Claire's desperate Super PAC should be immediately pulled from the airwaves."
Chase's campaign manager Mike Berg said the campaign "can't control what outside groups do" and, "It looks like some folks got sick and tired of Yvette's sleazy attack ads against Claire and decided to expose her for what she is: a lying never-Trumper hiding in the closet."
Herrell has criticized Chase for social media posts she made criticizing Trump during his 2016 presidential bid. Chase said, "I'm going to say something politicians rarely say. I was wrong. … And I've been very pleased with President Trump and what he has done."
Herrell was the district's Republican nominee in 2018. Xochitl Torres Small (D) defeated Herrell 50.9-49.1%.
New Mexico's 2nd is one of 31 House districts the president carried in 2016 and a Democratic House candidate won in 2018.
VA-05 GOP Convention delayed
We recently reported that Republican conventions to determine the party's nominees in Virginia's 5th and 7th Districts were up in the air because of the coronavirus pandemic. The 5th Congressional District Republican Committee has decided to delay their convention, originally scheduled for April 25. The Roanoke Times's Amy Friedenberger reported, "The committee hasn't selected a new date, but members said the end of May would be the earliest possible time it would hold a convention."
State executives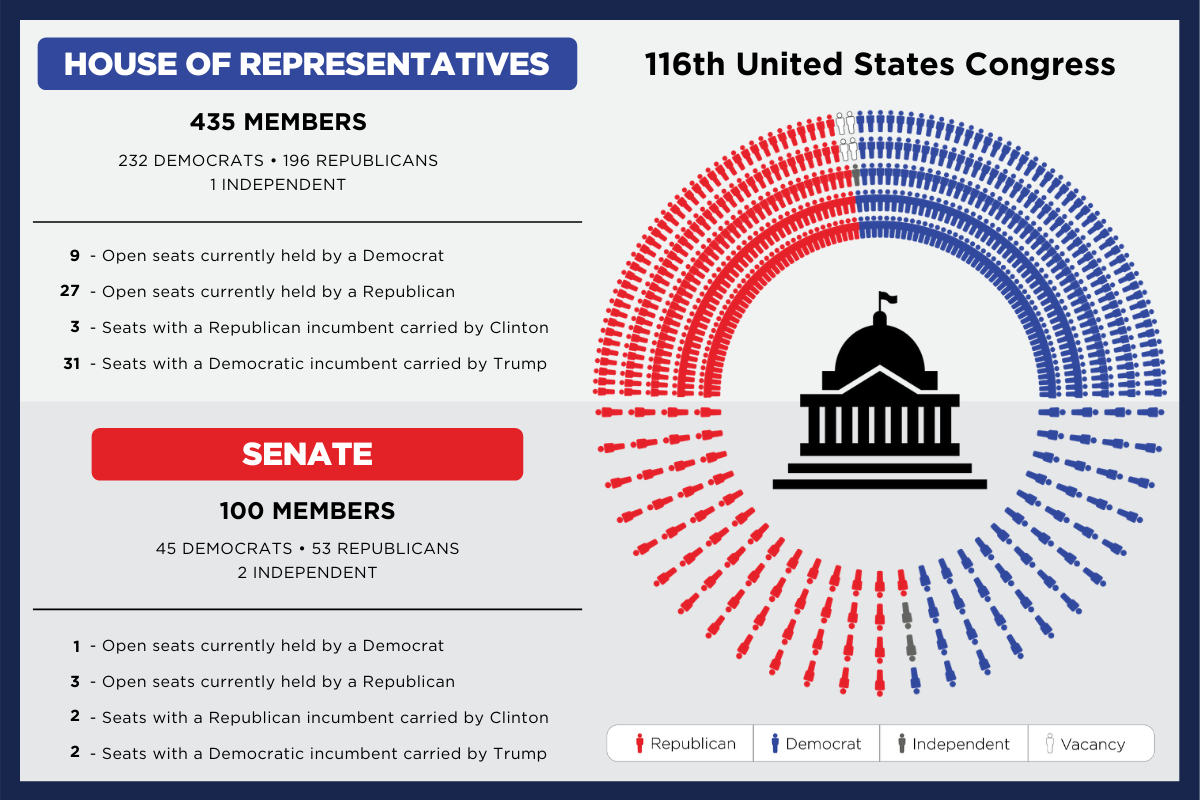 Utah gubernatorial candidate Jon Huntsman qualifies for primary ballot
Jon Huntsman qualified as a gubernatorial candidate for the June 30 primary hours before Monday's 5:00 p.m. deadline. He joined Spencer Cox and Thomas Wright as the third candidate to qualify for the ballot via signature collection. Jan Garbett was the other Republican candidate seeking to qualify by petition, but she did not submit the required 28,000 signatures by the deadline. 
U.S. Sen. Mike Lee (R-Utah) endorsed Huntsman last week. In a statement, Lee said, "I have seen firsthand what a remarkable leader and a true conservative Jon Huntsman really is."
In addition to the three candidates who qualified via petition, four candidates have focused on winning a spot on the primary ballot at their party's nominating convention. Republican delegates can place up to two candidates on the primary ballot. Due to the coronavirus pandemic, Republicans will hold a virtual convention on April 25.
The June 30 primary will be open to registered Republicans only. The winner of the primary is likely to also win the general election—no Democrat has won election as governor of Utah since 1980.
Woody Thrasher outraises Jim Justice in West Virginia gubernatorial election
Campaign finance reports for the first quarter of the year show West Virginia gubernatorial candidate Woody Thrasher leading incumbent Jim Justice in receipts, while Justice finished with a cash-on-hand advantage. 
Thrasher raised $84,242 and loaned his campaign $1,045,000. He spent $1,193,184 and finished the period with $42,272 on hand. Justice raised $94,228, loaned his campaign $526,000, and spent $619,104 to finish Q1 with $68,306 on hand.
Justice's campaign spokesman said the Governor was focused on the state's response to the coronavirus pandemic and instructed his campaign to cease fundraising. Thrasher said his campaign would focus on helping West Virginians through the pandemic.
The May 12 primary will be open to registered Republicans and unaffiliated voters only. No Republican has won election as governor of West Virginia since Cecil Underwood in 1996. In the 2016 presidential election, Donald Trump defeated Hillary Clinton 69% to 27%. Justice was elected as a Democrat in 2016 before joining the Republican Party on August 3, 2017.
Legislatures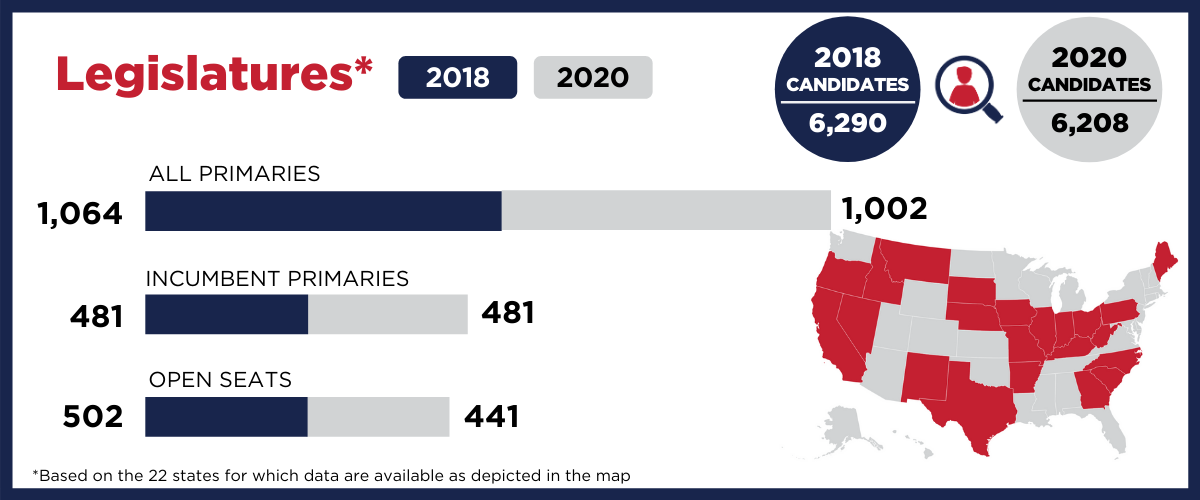 Oklahoma Republicans pick up Democratic House seat at the filing deadline
The filing deadline to run in Oklahoma's state legislative races passed on April 10 and Republicans are already set to gain one seat currently held by a Democrat. 
House District 7's current representative, Ben Loring (D), did not seek re-election. The only candidate filed to run in District 7 at the deadline was Steve Bashore (R). As the only candidate running for the seat, Bashore will likely be elected in November.
At the deadline, 46 of the legislature's 147 incumbents have no opponents in either the primary or general elections, likely guaranteeing they will win re-election. Of those 46 incumbents, 41 are Republicans and 5 are Democrats. Republicans currently hold supermajorities in both the House (77-22) and Senate (38-9).
Two county commissioners will meet in WA state Senate primary
Washington's state Senate District 19 will have a Republican primary between two commissioners—Wes Cormier (R) and Jeff Wilson (R)—after Wilson announced he would challenge Cormier in the Aug. 4 primary.
Cormier has been a Grays Harbor County commissioner since 2012. Before his election, he worked as a real estate appraiser. As a county commissioner, Cormier said he opposed the use of eminent domain and supported relief for flood victims. Cormier said, "I will continue to advocate for access to public lands and protect your property rights."
Wilson was elected to the Port of Longview Commission in 2015 and currently serves as its vice president. Wilson said he led efforts to reduce taxes, bring jobs to southwest Washington, and eliminate fees. Wilson's website says, "Jobs and an economy that is stable and sure are critical components to Jeff's goals for the district."
The winner of the Republican primary will likely face the incumbent, Sen. Dean Takko (D). Takko was appointed to the seat in 2015 and elected to a full four-year term in 2016. The filing deadline is May 15.
Special election set to fill vacancy in GA Senate District 4
On Monday, Secretary of State Brad Raffensperger (R) announced that a special election to fill the vacant 4th Senate District seat will be held on June 9. The District's former incumbent, Sen. Jack Hill (R) died April 6. Candidates were given until Wednesday to pay the filing fee necessary to appear on the special election ballot.
So far, three candidates—Scott Bohlke (R), Billy Hickman (R), and Kathy Palmer (R)—have qualified for the special election.
Hill was first elected in 1990 as a Democrat before switching parties following his 2002 re-election. He was serving his fifteenth two-year term, making him the state's longest-serving state Senator at the time of his death.
The winner of the special election will serve the remainder of Hill's term. A separate regularly scheduled general election for a full, two-year term will be held Nov. 3.
Power players
"VIEW PAC strives to support credible, electable Republican women running for federal office and encourages others to do the same.  What began as a way to raise money and contribute money now also serves as a network of people who care about helping other women succeed.  More women are taking the leap to run for federal office, in part because they believe they will have the support they need to be successful." – VIEW PAC website 
Founded in 1997, the Value In Electing Women Political Action Committee (VIEW PAC) says its mission is "to raise money for direct financial contributions to viable Republican women candidates for Congress." According to the VIEW PAC website, the group has raised over $8.5 million for candidates since its founding. The organization says, "Our singular goal is to strategically provide financial support where and when it is needed most; whether it be for a vulnerable incumbent or a competitive candidate."
VIEW PAC says it does not have a litmus test for the candidates it supports. Click here to see the 50 congressional candidates currently supported by the organization.