This week: Texas AFT endorses Royce West in Senate runoff, Democracy for America endorses Jamaal Bowman in NY-16, and Georgia state Rep. Vernon Jones (D) reverses his decision to resign and will seek re-election.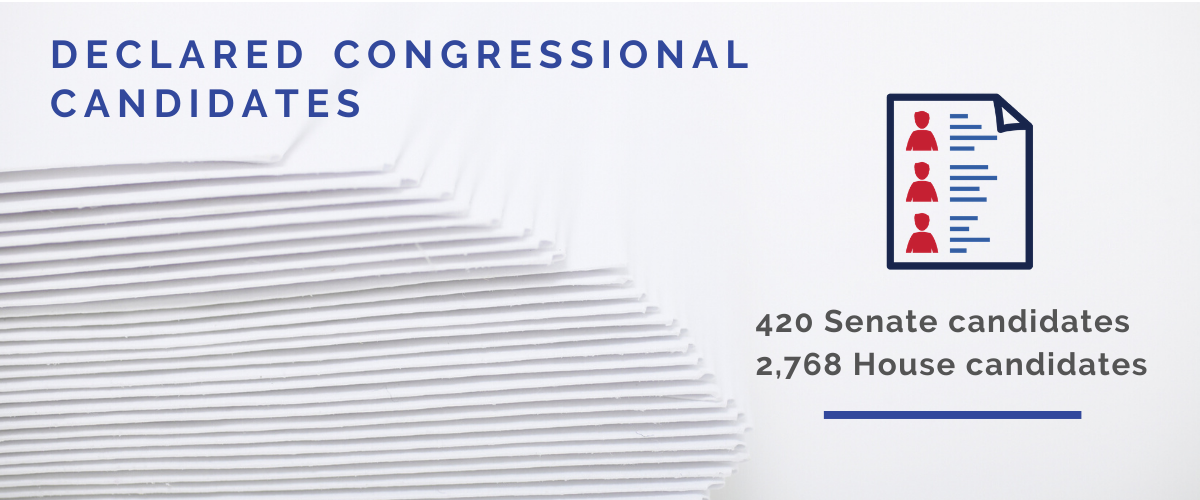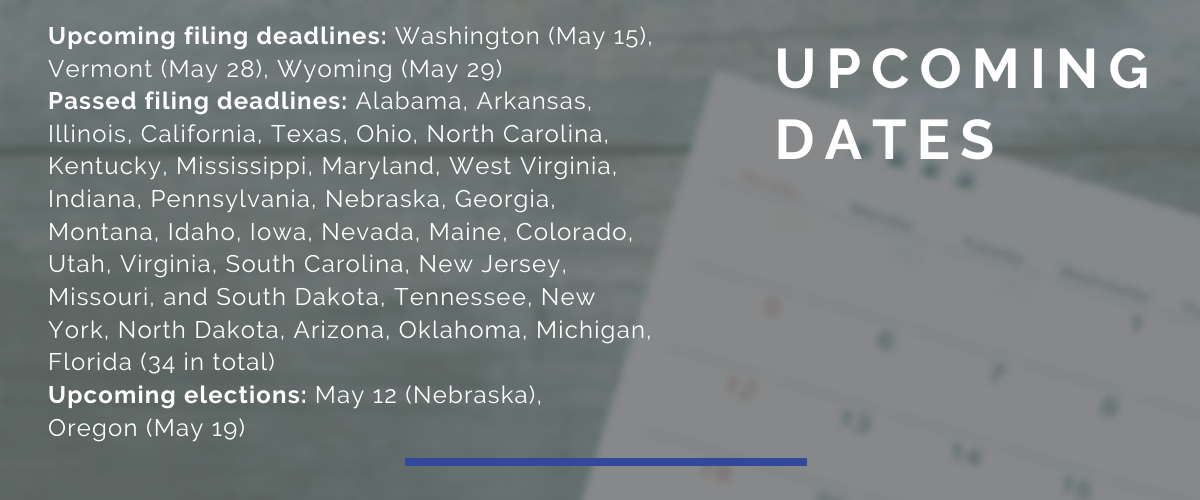 On the news
Where do Democratic and progressive pundits and commentators disagree? Each week, we bring you excerpts that highlight differing views.
"Trump's nightly news conferences, propaganda from the very beginning, are now aimed almost entirely at his base. They are campaign events. And if they are campaign events, the cable news outlets, which still carry the bulk of them live, ought to balance their programming. They ought to check in with the Joe Biden camp before, during and after each one.

There ought to be an army of Biden surrogates waiting to speak. Biden himself ought to be ready to speak: about reopening society in a rational, sane way that involves population-level testing and risk stratification, never forgetting to remind everyone we're here because Trump ignored reality. Biden ought to be hosting live, regular conversations with his brain trust, past and future. …

"Biden's media appearances thus far have been intermittent and a little lackluster … But watching his full appearance [during a coronavirus town hall with Anderson Cooper], you see, more or less, the same man who's been handily winning state primaries this winter and spring: occasionally scattered, yes, but also diligent and empathetic and sufficiently well adjusted to heed the advice of experts. He could yet find the right format for himself during this peculiar time."
Jennifer Senior, The New York Times, April 23, 2020
"A lot of Democrats have been hankering for Biden to try and get out to be more part of the daily media conversation. The latest numbers suggest that these voices are likely wrong. Biden's proving that the less media he receives, the better it is for his electoral prospects.

Over the last month and a half, Trump has had the political spotlight shone on him. He's had daily press conferences that the media has extensively covered. Meanwhile, Biden's struggling to attract much of an audience as he is stuck at home. …

A 2020 election about Trump is likely an election Biden wins. We saw it in the 2018 midterms when feelings about Trump correlated extremely well with Democrats taking back the House.

Unless something changes dramatically, Biden is likely only to lose if the media attention comes back to him. Trump better hope that Biden starts getting some of the limelight. That won't guarantee a Biden loss, but it'd give Trump a shot."

Harry Enten, CNN, April 26, 2020
U.S. Congress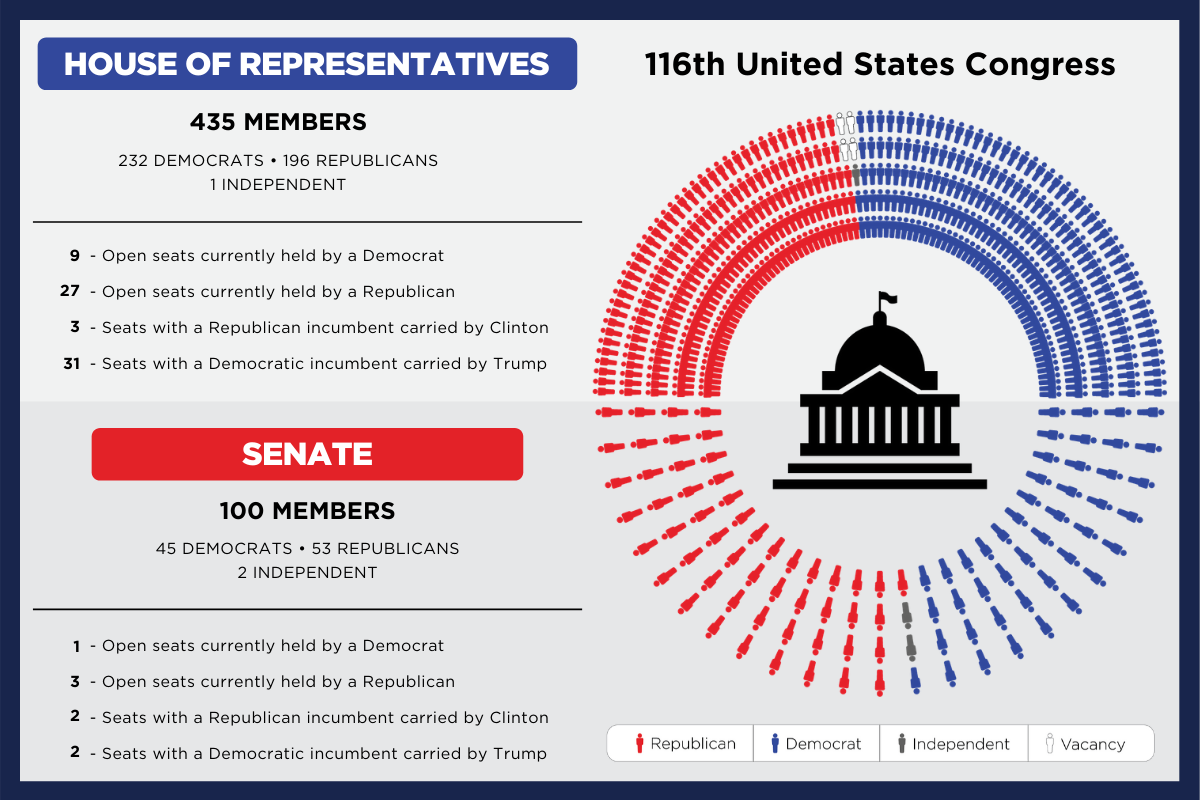 Texas AFT endorses Royce West in Senate runoff
The Texas American Federation of Teachers endorsed Royce West in the Senate primary runoff. West, a state Senator, faces former Army pilot M.J. Hegar in the July 14 runoff.
AFT President Zeph Capo said "what we leaned on was we have a valued relationship, we've had a longstanding relationship. … I have no reason to believe the other candidate may not … represent us well, but that's very different than having years of tried and true conversations, direct work with the office, someone who actually has the experience to understand what our issues are."
Since the March 3 primary, three primary candidates endorsed West in the runoff: Cristina Tzintzún Ramirez, Michael Cooper, and Chris Bell. 
Brady PAC, Stonewall Democrats of Dallas, and Texas Democratic Veterans have endorsed Hegar since the primary. Before the primary, the Democratic Senatorial Campaign Committee endorsed Hegar.
Hegar raised $4.8 million and had $1.1 million on hand to West's $1.4 million raised and $121,000 on hand through March 31. 
The runoff winner will face incumbent John Cornyn (R) in the November general election.
Judge allows candidate on Senate primary ballot, CO secretary of state appeals
A district judge ruled last week Michelle Ferrigno Warren could join John Hickenlooper and Andrew Romanoff on Colorado's Senate primary ballot. Secretary of State Jena Griswold's (D) office is appealing the ruling.
Warren submitted 5,383 valid signatures, short of the 10,500 threshold to make the ballot. In her complaint, Warren argued the coronavirus pandemic and the resulting state of emergency prevented her from collecting more signatures.
The district judge said that reaching 50% of the required signatures was sufficient given the circumstances.
Assistant Attorney General Emily Buckley, who is representing the Secretary of State's office in the appeal, wrote, "Stretching the substantial compliance standard so far as to allow a candidate who fell so short of the mark to access the primary election ballot is unfair to candidates who earned such access through full compliance with the election code, as well as those who fell short but chose not to pursue litigation to circumvent Colorado's ballot access requirements."
Warren said the state's appeal "reeks of D.C-style politics and everything wrong with our government. The role of the Colorado secretary of state is to oversee fair and just elections and empower voters at the voting booth, not cherry pick who makes the ballot in the midst of a pandemic."
Warren is the advocacy and strategic engagement director at the Christian Community Development Association.
The Denver Post reported that two other candidates have taken or plan to take similar legal action. 
The primary is June 30. Incumbent Cory Gardner (R) faces one primary challenger. Gardner is one of two Republican Senators running for re-election in a state Hillary Clinton (D) won in the 2016 presidential election.
Democracy for America endorses Jamaal Bowman in NY-16
Democracy for America endorsed middle school principal Jamaal Bowman's primary challenge to Rep. Eliot Engel in New York's 16th Congressional District. Yvette Simpson, the group's CEO, said Bowman would be "a significant progressive improvement over the corporate Democrat he's looking to replace."
Engel was first elected to the House in 1988. He chairs the Foreign Affairs Committee and in 2018 was a founding member of the Congressional Medicare for All Caucus.
Bowman is running to Engel's left, criticizing his votes for the Iraq War in 2002 and the 1994 crime bill. Bowman also says Engel has taken money from corporate PACs. Bowman's campaign website says, "It's time for a Democrat who will fight for schools and education, not bombs and incarceration." 
Justice Democrats and the Working Families Party endorsed Bowman. As we reported earlier, the Working Families Party endorsed Engel in previous elections.
Engel's campaign website says he has a proven track record and has "dedicated his time in Congress to pursuing progressive values, driven by a true commitment to humanity, justice and equality." The website says The Center for Effective Lawmaking named him one of the top 10 most effective Democrats in Congress. 
Sens. Kirsten Gillibrand and Chuck Schumer, the Sierra Club, and End Citizens United have endorsed Engel.
The primary is June 23.
State executives

Cooney and Williams meet for virtual debate
Montana gubernatorial candidates Mike Cooney and Whitney Williams met for a virtual debate hosted by the Montana Farmers Union Saturday.
Both candidates stated their support for reintroducing country-of-origin labeling for beef and pork, expanding grant programs for farmers, and expanding Medicaid. Cooney, the incumbent lieutenant governor, said his government experience would make him the more effective executive. Williams, a consultant, says her private sector experience would better position her to expand Montana's economy.
Campaign finance reports covering financial activity between March 16 and April 15 were due April 20. During that period, Cooney raised $49,000 and spent $80,000 in primary funds, while Williams raised $150,000 and spent $79,000 (candidates for state office in Montana must maintain separate accounts for the primary and the general election). As of April 15, Cooney had $170,000 in his primary account to Williams' $140,000.
The June 2 primary is open to all voters. Democrats have won every Montana gubernatorial election since 2004.
Planned Parenthood affiliate endorses Stephen Smith in West Virginia gubernatorial race
Planned Parenthood Votes! South Atlantic, an affiliate of the national Planned Parenthood organization, endorsed activist Stephen Smith in the West Virginia Democratic gubernatorial primary last Tuesday.
The group said Smith's response to the coronavirus pandemic, including publishing a resources page on his campaign website and instructing campaign volunteers to assist residents during the quarantine, was a key factor in its decision.
Smith is one of six candidates, including Kanawha County Commissioner Ben Salango and state Sen. Ron Stollings, seeking the Democratic nomination. The June 9 primary is open to registered Democrats and unaffiliated voters only.
Follow-up: Chris Peterson wins Democratic nomination for governor of Utah
Last week, we reported that the Utah Democratic Party would meet for a virtual nominating convention Saturday April 25 to determine which of the six gubernatorial nominees would advance to the primary election. At that convention, University of Utah law professor Chris Peterson won the support of 88% of delegates, enough to win the nomination outright and eliminating the need for a primary. Peterson will face the winner of the Republican primary in the November general election.
Legislatures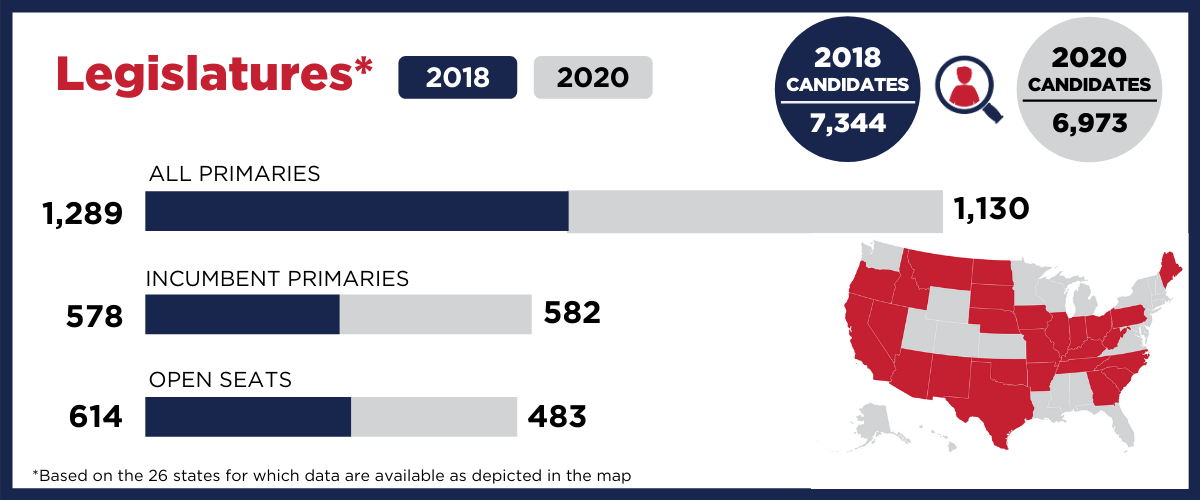 Georgia state Rep. Vernon Jones (D) reverses his decision to resign and will seek re-election
On April 23, State Rep. Vernon Jones (D-91) said he would remain in the legislature and seek re-election. Jones previously announced he would resign on April 22 after his controversial endorsement of President Donald Trump (R). Party leaders have endorsed Jones' opponent, Rhonda Taylor (D), in the June 9 primary.
Jones endorsed Trump's re-election bid on April 14, saying, "It's very simple to me. President Trump's handling of the economy, his support for historically black colleges and his criminal justice initiatives drew me to endorse his campaign."  Party leaders criticized Jones' move. State Sen. Nikema Williams (D-39), who also chairs the Georgia Democratic Party, said, "Vernon Jones is an embarrassment to the Democratic Party and does not stand for our values."
In his resignation announcement, Jones said, "I'm sick and tired of me and my family being attacked and harassed by the Democrat Party for putting my country before my party. I take pride in being an independent thinker." The following day, Jones reversed his decision, citing an outpouring of support.
Rhonda Taylor (D), a community activist and consultant, was running against Jones in the primary before his resignation announcement. After Jones endorsed Trump, Taylor received endorsements from the three highest-ranking Georgia House Democrats including House Minority Leader Bob Trammell (D-132). Taylor says she is a real Democrat and said, "My opponent and the President are not good for Black Americans or any Americans."
Jones has represented the Atlanta-area District 91 since 2016. He previously represented House District 71 from 1992-2000. This is the second time Taylor has challenged Jones. The two previously competed in the 2016 Democratic primary. Jones defeated Taylor in a runoff election, winning 2,056 votes to Taylor's 1,755 (54-46%). No Republicans have filed to run in the District, meaning the winner of the primary will be the District's next representative.
Holyoke city councilor becomes third candidate to qualify for Massachusetts House primary
Holyoke city councilor David Bartley (D), became the third Democratic candidate to receive a spot on the ballot in the open Hampden 5th House District after his signatures were certified during the week of April 20. The incumbent, five-term Rep. Aaron Vega (D), is not seeking re-election. 
Bartley joins Patricia Duffy, a legislative aide to Rep. Vega, and Patrick Beaudry, a public affairs manager, in the Sept. 1 primary. All candidates have focused on their connection to the city of Holyoke, which makes up a bulk of the 5th Hampden District.
Bartley has represented Ward 3 on the Holyoke City Council since 2012. He said, "I've been successful at the local level in terms of passing important legislation and promoting Holyoke."
Duffy joined Rep. Vega's legislative staff in 2014 and received his endorsement after announcing her campaign. She cited her experience working in the legislature and said it would help her tackle issues facing Holyoke.
Beaudry is a public affairs manager at the Pioneer Valley Planning Commission. He was a legislative aide to Rep. Vega's predecessor, Rep. Michael Kane (D), and later for 2nd Hampshire District's state Sen. Michael Knapik (R), serving as his Holyoke liaison.
There are currently no Republicans filed to run in the race. Kirstin Beatty announced she would run as an Independent in the general election.
LGBTQ Victory Fund endorses challenger in New Mexico Senate race marked by legal troubles
On April 21, the LGBTQ Victory Fund endorsed Leo Jaramillo (D) in the contested Senate District 5 primary against five-term incumbent State Sen. Richard Martinez (D-05). In December 2019, Martinez was convicted of aggravated DWI and reckless driving after a June 2019 accident where he crashed into a stopped vehicle. Jaramillo also has a DWI conviction from a 1996 incident.
Jaramillo has worked at the Los Alamo National Laboratory since 2003. Jaramillo became the first openly gay man elected in Rio Arriba County when he became a county commissioner in 2019.
Martinez was first elected to Senate District 5 in 2000. Before his election, he served as a magistrate judge. He became chair of the Senate Judiciary Committee in 2011 and held the position until stepping down in 2019 following his conviction.
On the Republican side, Diamantina Storment (R) is the only candidate filed. The last time a Republican candidate ran in District 5 was 1996. Libertarian candidate Lee Weinland is also running for the seat.
Power players
"VoteVets.org continues to focus on matters including, but not limited to, foreign policy, energy security, veterans' unemployment, and opening military service to life-long Americans born to undocumented immigrants, as well as continued investment in care for veterans. … VoteVets.org has and will continue to work with all progressive allies representing labor, immigration, gay and lesbian rights, and environmentalists, when their issues coincide with the needs of troops and veterans." – VoteVets.org
Founded in 2006, VoteVets.org comprises the nonprofit 501(c)(4) organization VoteVets Action Fund and the VoteVets Political Action Committee. The organization describes itself as "the largest progressive veterans group in America, representing over 700,000 veterans, families and supporters." 
The group says, "the mission of VoteVets.org is to use public issue campaigns and direct outreach to lawmakers to ensure that troops abroad have what they need to complete their missions, and receive the care they deserve when they get home. VoteVets.org also recognizes veterans as a vital part of the fabric of our country and will work to protect veterans' interests in their day-to-day lives." 
According to NPR, VoteVets.org was started by Iraq war veterans and "[opposed] the Bush administration's handling of the war."
VoteVets PAC says its mission is to "elect Veterans to public office; hold public officials accountable for their words and actions that impact America's 21st century service members, Veterans, and their families; and fully support our men and women in uniform." To view a list of candidates endorsed by VoteVets PAC, click here.