This week: Kansas GOP chair asks two candidates to drop out of Senate primary, Trump endorses Justice in WV GOP gubernatorial primary, and 11-term Utah incumbent faces first primary of his 40-year political career following convention vote.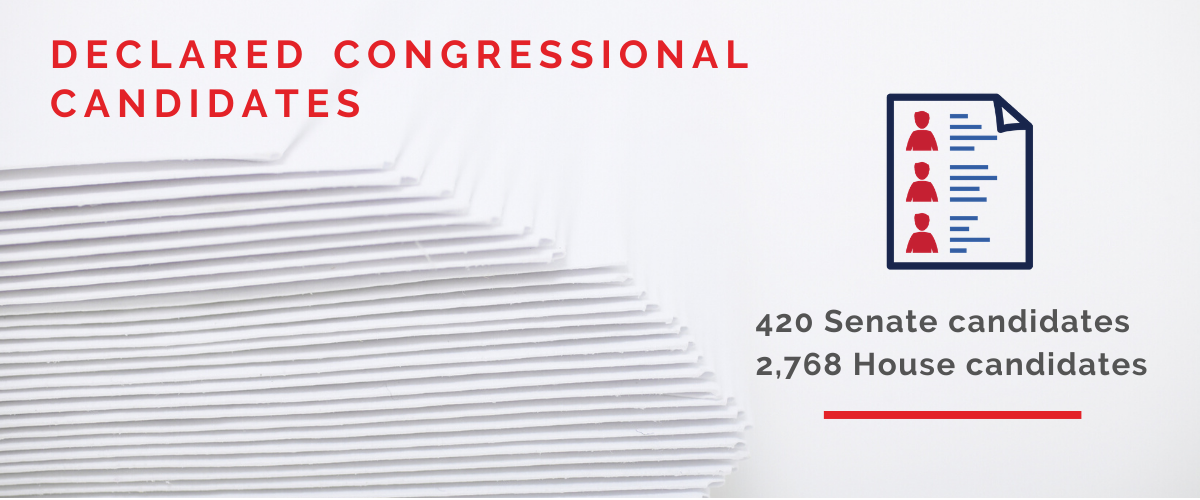 On the news
Where do Republican and conservative pundits and commentators disagree? Each week, we bring you excerpts that highlight differing views.
"Americans woke up to dual headlines last Thursday: 4.4 million Americans filed first-time unemployment claims, bringing the five-week job loss total to 26 million, and President Trump signed an Executive Order temporarily halting immigration to the United States.

One headline was true, while the other one wasn't. Sadly, the epic job losses resulting from the coronavirus crisis continues unabated. And, regrettably, the Executive Order that President Trump signed late Wednesday which, in the president's words, is intended to 'ensure that American workers of all backgrounds will be first in line for jobs as our economy reopens,' does nothing of the kind. …

Why do his agency heads even need 30 days to determine what we already know about cheap foreign labor flowing into the country? The modification can and should begin immediately, and it should begin with the suspension of all guest worker admissions and employment-based adjustments of status, with the exception of health care workers who are directly involved in fighting the coronavirus pandemic. That other headline last Thursday, the one about another 4.4 million Americans losing their jobs, is all the justification the president needs."
Ira Mehlman, Daily Caller, April 27, 2020
"The president first tweeted about, then signed, a Presidential Proclamation temporarily pausing some categories of immigration … [M]any felt that the move was largely meaningless because of all the things that it did not do.

But I think these critics miss the point. President Trump justified his action on the grounds that it was needed to 'help put unemployed Americans first in line for jobs as America reopens.' The idea that immigration should not result in a reduction in wages or job opportunities for Americans is something the vast majority of Americans agree with, but almost no American leaders ever even mention. By framing the issue around jobs, the president has done the country an important service. Those who are disappointed in the limited nature of this action need to acknowledge how important it is to have a president who takes the view that immigration should not harm American workers.

It is certainly true that the actual proclamation is modest and limited in scope, as opposed to the president's initial tweet about it. … Nonetheless, it is profoundly important as a nation to approach the immigration issue by considering its impact on American workers."

Steven Camarota, National Review, April 24, 2020
U.S. Congress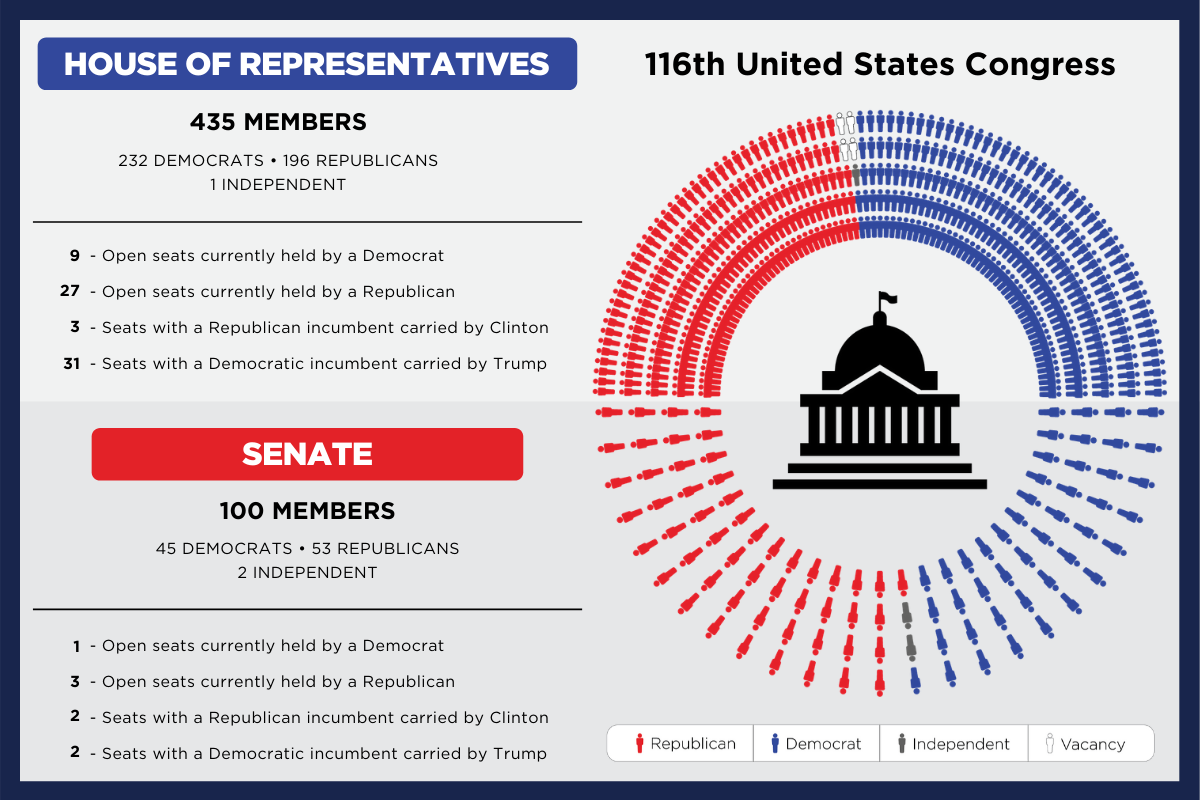 Kansas GOP chair asks two candidates to drop out of Senate primary 
Kansas Republican Party Chairman Mike Kuckelman asked former Johnson County Commissioner Dave Lindstrom and state Senate President Susan Wagle to drop out of the Aug. 4 Senate primary.
Kuckelman wrote, "Failure to suspend your campaign could negatively impact the outcome of the race — something we've seen in recent Kansas history — and could possibly cost Kansas Republicans the U.S. Senate seat." Kuckelman also wrote, "It is time to allow our Party to coalesce behind a candidate who will not only win, but will help Republicans down the ballot this November."
Wagle and Lindstrom said they won't drop out. 
Lindstrom said, "The polling information I have, it says that I can win." 
Wagle's campaign representative Matt Beynon said, "Private conversations with Mike Kuckelman over the past year have made it clear he's been opposed to Susan's campaign from the start, and today, he simply put that on paper. Others can speculate on his motives, but it may be as simple as he doesn't support strong, pro-life conservative women."
University of Kansas Prof. Burdett Loomis said, "The chair is seeing what all attentive observers are seeing—that a fractured primary could well nominate Kobach, which would make the race a legit toss-up."
State party executive director Shannon Golden said the party wants a contest between Kris Kobach and U.S. Rep. Roger Marshall and that the party did not favor either candidate.
Kobach was Kansas' secretary of state from 2011 to 2019. He defeated incumbent Jeff Colyer in the 2018 gubernatorial primary and lost to Democrat Laura Kelly in the general election 43% to 48%. Marshall was first elected to the House in 2016.
Kobach said of Kuckelman's letters, "Grassroots Republicans should be outraged. Our next Senator will be chosen by the people of Kansas — not the party elites."
Marshall's campaign representative Eric Pahls said, "The last thing Kobach wants [is] a one-on-one race with Dr. Marshall. … While we can't control what others do, we can keep working harder than anyone."
The state party did not send letters to the three other candidates in the race.
The Senate seat is open as incumbent Pat Roberts (R), in office since 1997, is retiring.
Chase, Herrell release opposition ads in NM-02
Former state Rep. Yvette Herrell and Claire Chase, director of government relations at Mack Energy Corporation, each released opposition TV ads in their race for the 2nd District Republican nomination.
Chase's ad calls Herrell a career politician, says she voted for a tax hike, and says she "undermined Trump's campaign." The ad cites an Associated Press article from March which quotes Herrell saying, "We saw a lack of leadership when we had the House and the Senate and the Administration … We did absolutely nothing, and there are so many issues that could have been put to bed, that we could have addressed, that we haven't."
Herrell's campaign manager said, "Yvette meant exactly what she said in the interview: too many establishment Republicans in Washington refused to stand with President Trump and support his policies during his first two years in office."
Herrell's ad features a voice reading Chase's Facebook posts criticizing Trump during his presidential campaign. Quotes included, "Donald Trump's an a**hole unworthy of the office of the President" and "836,297 reasons not to vote for him. #Dump Trump."
Chase said in February, "I'm going to say something politicians rarely say. I was wrong. … And I've been very pleased with President Trump and what he has done."
Mathys Properties owner Chris Mathys is also running in the June 2 primary.
Herrell was the 2nd District's Republican nominee in 2018. Xochitl Torres Small (D) defeated Herrell 50.9-49.1%. New Mexico's 2nd is one of 31 House districts the president won in 2016 and a Democratic House candidate won in 2018. 
DeMint endorses Landing in SC-01
Former U.S. Senator and former Heritage Foundation president Jim DeMint (R) endorsed Mount Pleasant Town Councilmember Kathy Landing in South Carolina's 1st Congressional District GOP primary.
DeMint called Landing "the conservative candidate who can beat Joe Cunningham this fall." The House Freedom Fund also endorsed Landing.
House Minority Leader Kevin McCarthy (R-Calif.) and House Minority Whip Steve Scalise (R-La.) have endorsed state Rep. Nancy Mace in the June 9 primary. Club for Growth PAC also endorsed Mace.
Bikers for Trump co-founder Chris Cox and Lowcountry Affordable Housing Coalition chairman Brad Mole are also running.
State executives

Trump endorses Justice in WV GOP gubernatorial primary
President Donald Trump (R) endorsed West Virginia Gov. Jim Justice (R) Thursday. The president's endorsement followed the National Rifle Association Political Victory Fund's backing earlier in the week.
Justice was first elected governor as a Democrat in 2016, defeating Republican nominee Bill Cole 49% to 42%. That year, Trump carried West Virginia over Democrat Hillary Clinton 69% to 26%. Justice announced he would join the Republican Party at a rally alongside Trump in August 2017.
This is the president's second endorsement in the 11 gubernatorial races taking place this year. He endorsed Missouri Gov. Mike Parson (R) in September. In 2018, President Trump endorsed 19 gubernatorial candidates in the 36 states holding elections that year. Ten of them were elected.
Justice faces six challengers in the June 9 Republican gubernatorial primary, including businessman H. Woody Thrasher. No incumbent West Virginia governor has been defeated in a bid for re-election since Cecil Underwood (R) in 2000.
Adam Krupp withdraws from Indiana Attorney General race, endorses Nate Harter
Former Indiana Department of Revenue Commissioner Adam Krupp (R) ended his campaign for attorney general on April 21 and endorsed Decatur County Prosecutor Nate Harter (R), who had entered the race earlier that day. Harter faces incumbent Curtis Hill (R) and attorney John Westercamp (R) at the state GOP convention in June.
Krupp, who had headed the state's tax office since 2017, resigned in January in order to run for attorney general. According to reporting in The Indiana Lawyer, Krupp said he had faced ongoing criticism because of two campaign contributions he had made to Democratic candidates in the past and that his campaign strategy had relied on in-person campaigning, which is no longer possible due to social distancing requirements.
Hill, who was first elected in 2016, was accused of sexual misconduct at a March 2018 gathering by a state legislator and three staffers. The results of a disciplinary hearing before the Indiana Supreme Court are still pending.
In Indiana, candidates for state executive offices other than the governor and lieutenant governor are selected by party leaders rather than in a primary. State GOP delegates will convene to select an attorney general nominee on June 20.
Follow-up: Utah GOP selects gubernatorial, attorney general candidates at state party convention
Utah's GOP primary ballot was set April 25 as party delegates met virtually for the 2020 convention. As we reported last week, candidates running for statewide office in Utah have two paths to the primary ballot. Any number of candidates for a given office can advance by submitting petitions containing signatures from 28,000 registered party members. Up to two candidates for a given office can win a spot on the ballot at the convention.
This year, the Republican Party of Utah used a ranked-choice ballot to select candidates. If a candidate ended up as delegates' final choice with 60% or more support, that candidate advanced to the primary. If no candidate met the 60% threshold, the top two finishers advanced to a primary.
Three of the eight gubernatorial candidates—Spencer Cox, John Huntsman, and Thomas Wright—had already qualified via signature heading into the convention. Cox finished first but fell short of the 60% threshold, allowing second-place finisher Greg Hughes a spot on the ballot.
None of the three attorney general candidates had qualified via signature ahead of the convention, leaving the possibility open that a candidate could win the Republican nomination outright at the convention. Incumbent Sean Reyes placed first with 56%, setting up a primary against Utah County Attorney David Leavitt.
Both primaries will take place on June 30. They will be open to registered Republicans only.
Legislatures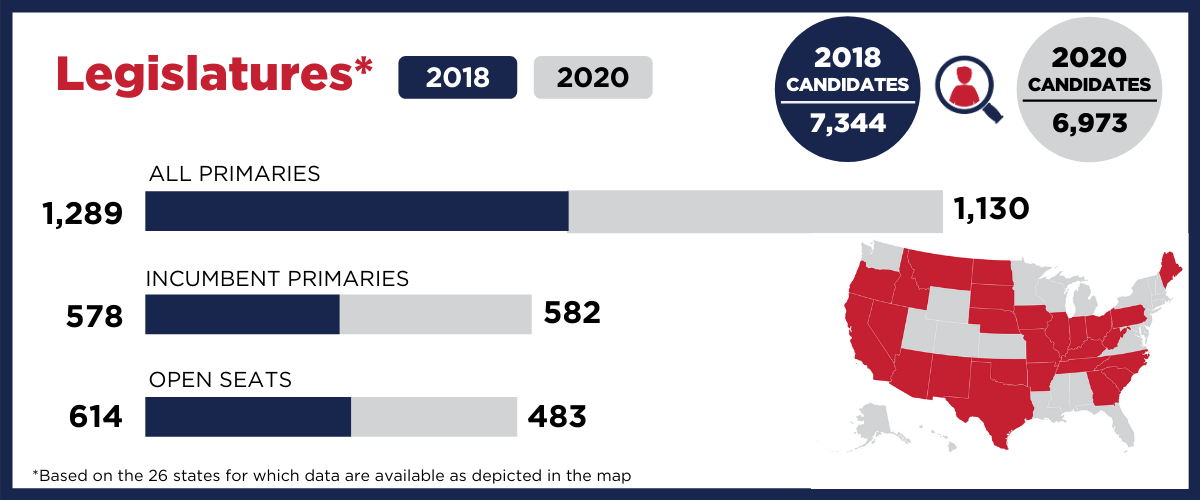 Injunction requested in Colorado Senate District 10 lawsuit over state GOP directive
On April 27, former Colorado Secretary of State Scott Gessler (R) asked a Denver judge to stop Senate District 10 chairman Eli Bremer from placing David Stiver (R) on the primary ballot. 
The request for an injunction came after a series of disagreements between the Senate District 10 GOP and the state party. The state GOP directed Bremer to place Stiver on the primary ballot following alleged convention irregularities. Bremer objected, arguing that doing so would be illegal.
Stiver sought the party's nomination at the April 22 virtual convention. He was challenged by state Rep. Larry Liston (R-16). In order to appear on the primary ballot, a candidate must receive at least 30% of the delegate vote. Liston won 76%, while Stiver won 24%, meaning he would not appear on the ballot.
Stiver filed a complaint with the state GOP, arguing the convention had been mismanaged to the point that it deprived him of a fair election. According to the Colorado Springs Gazette, Stiver's allegation cited "constantly changing rules, a shifting number of credentialed delegates and the hacking of the email account set up to receive ballots." 
The state GOP executive committee agreed with Stiver and directed Bremer to place both Liston and Stiver on the primary ballot. Bremer appealed to the state GOP central committee, saying he would be breaking the law if he placed a candidate on the primary ballot who failed to win at least 30% of the vote. On April 24, the central committee voted 98-90 to uphold the state executive committee ruling that Stiver be placed on the primary ballot.
Senate District 10 is currently represented by Sen. Owen Hill (R) who is term-limited. Two Democrats—Melanie Bernhardt and Randi McCallian—are running in the District 10 Democratic primary.
11-term Utah incumbent faces first primary of his 40-year political career following convention vote
Incumbent state Sen. Lyle Hillyard (R-25) will face the first primary of his 40-year political career after failing to win the Republican Party nomination outright at the April 25 virtual convention. Hillyard will face Chris Wilson (R) in the June 30 primary. 
According to the virtual convention results, Hillyard won 57.6% of the vote. A candidate must win at least 60% of delegates in order to win the party nomination outright. 
Hillyard was first elected to represent House District 58 in 1980 and was re-elected in 1982. In 1984, he ran in Senate District 25 and won. He has won re-election to District 25 eight times.
Wilson is the owner of Wilson Motor Company. He has served on the New Car Dealers of Utah Association Board of Directors for five years.
The winner of the Republican primary will likely face Nancy Huntly (D) in the general election. Huntly is the only Democrat filed to run in District 25.
Lolly becomes the first candidate to submit petitions for open Florida House District 78 seat
On April 27, Roger Lolly (R) submitted enough signatures to qualify for the Aug. 18 primary in House District 78. The District's current incumbent, state Rep. Heather Fitzenhagen (R), is not seeking re-election. She has represented the 78th since it was created in 2012. If all filed candidates qualify, there will be a three-way primary for the open seat between Lolly, Jenna Persons, and Charlie Lynch.
Lolly is the founder and president of the If I Can Dream Foundation, an advocacy corporation for individuals with life-altering disabilities. Persons is an attorney and member of the Lee County Republican Party Executive Committee. Lynch is a healthcare consultant. According to campaign finance reports, Persons and Lolly lead the race in fundraising with $167,608 and $162,076 cash on hand, respectively. Lynch has $1,800 on hand.
The winner of the primary will likely face the only Democrat currently filed, Shawn Michael Williams, in the general election. Only one Democrat has run for the District 78 seat before. In 2018, Parisima Taeb (D) challenged Fitzenhagen. Fitzenhagen won 59-41%.
State legislative candidates in Florida can qualify for the ballot by either gathering signatures or paying a filing fee. The deadline to submit signatures is May 11. The deadline to pay the fee is June 12.
Power players
"WinRed is an online fundraising platform supported by a united front of the Trump campaign, RNC, RSLC, NRSC, and NRCC. It's built on a proven fundraising technology and is designed to combat ActBlue." – WinRed website
Founded in 2019, WinRed is an online platform that raises funds for Republican candidates. It was created as a response to the Democratic fundraising platform ActBlue. WinRed calls itself "the #1 fundraising technology used by conservatives" and says, "Donations made on our platform go to the WinRed PAC and then get transferred directly to the candidate you want it to go to."
Previously only a fundraising option for candidates for federal office, WinRed announced on April 17, "Starting now, EVERY SINGLE REPUBLICAN seeking office will be able to tap into the same tools that help President Trump and hundreds of other Republicans in Congress raise money from small-dollar donors." According to The Hill, the organization is "teaming up with the Republican State Leadership Committee (RSLC) to expand its platform to all Republican candidates."
In the first quarter of 2020, WinRed raised $129.6 million for federal candidates.