This week: Super PACs release ads in Kansas' Senate election, Minnesota GOP endorses primary candidates, and Montana gubernatorial candidates hold virtual debate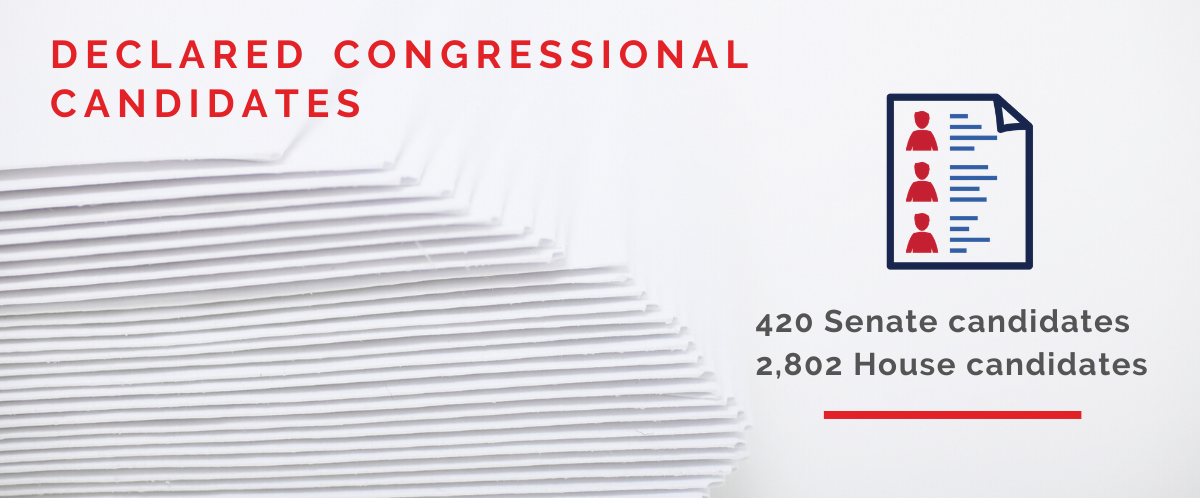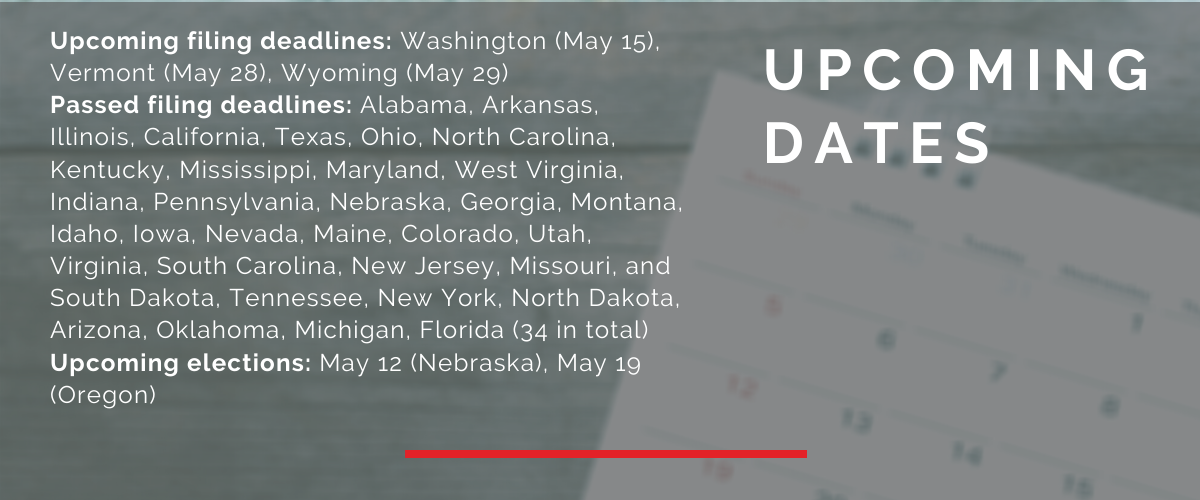 On the news
Where do Republican and conservative pundits and commentators disagree? Each week, we bring you excerpts that highlight differing views.
"The winners in the quarantine are those who would have been seriously infected by COVID-19 were it not for this lockdown. The losers are people like those mentioned above, and countless more. While the quarantines may have been justified on net, the hard fact remains that the losers are losing a lot.  It is naive to expect them to tolerate this indefinitely, especially in light of the actual course the disease has taken (as opposed to the initial estimates), the arbitrariness and political tinge of many government policies, and the uniformity of its imposition within states despite wildly divergent disease trajectories.  

This quarantine has been an incredibly destructive policy, and the harms have not been distributed evenly across the United States. Some people are suffering much, much more than others. It is a testament to the American spirit that so many have endured this hardship for so long — a tribute to our people's commitment to the good of all. But these protests are an indication that this kind of fellow-feeling only goes so far. Absent a draconian police state or a massive system of bribery and patronage, respect for the law is ultimately premised on the belief that the law is good. If enough people conclude that these laws are ruining them, look out."
Jay Cost, RealClearPolitics, May 3, 2020
"The movement to 'reopen' America is a fallacy based on a fantasy.

The fallacy is the notion that lifting stay-at-home orders will result in people going back to their normal routines. This is false. The state-issued stay-at-home orders did not determine most people's desires to stay home—they merely ratified behaviors that the vast majority of people and institutions were already adopting in response to COVID-19.

The fantasy is that we can go back to what the world looked like 12 weeks ago. This is not possible now and will not be possible until we possess a vaccine for the novel coronavirus."
Jonathan Last, The Bulwark, April 24, 2020
U.S. Congress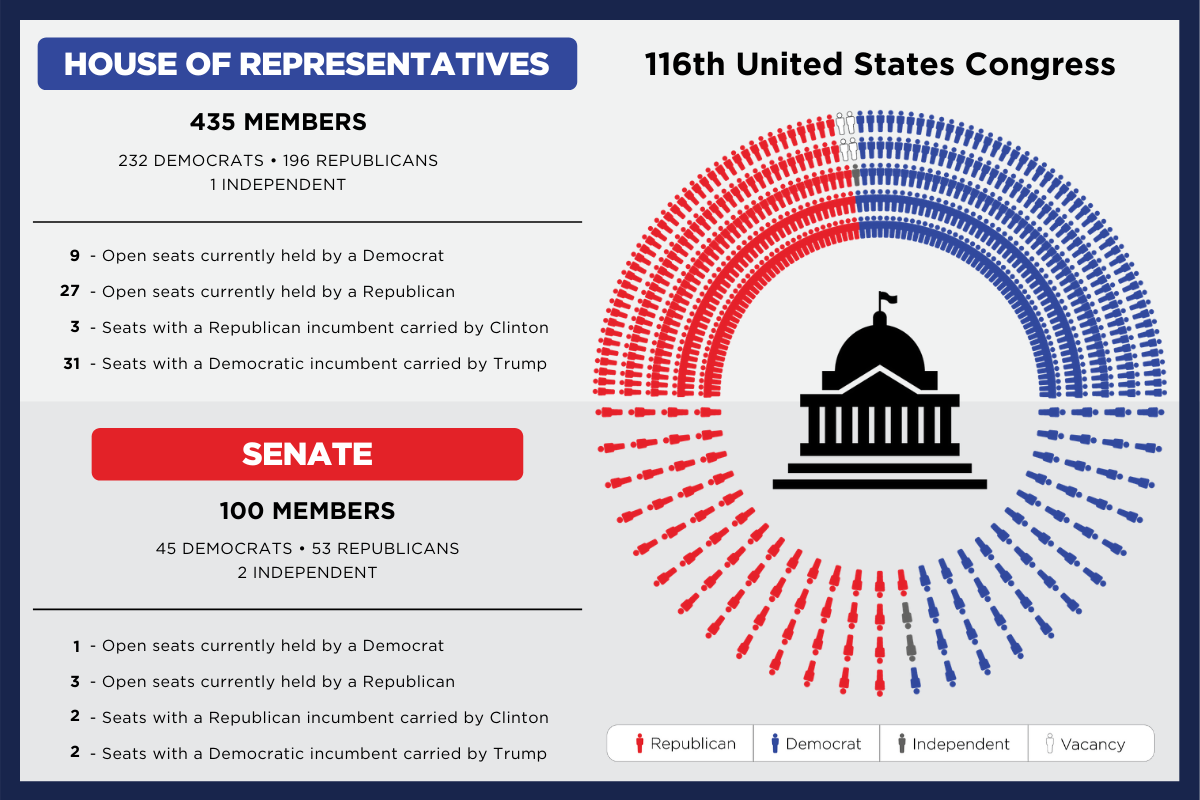 Amash presidential bid would make MI-03 an open race
Rep. Justin Amash announced last week he'd formed an exploratory committee for the Libertarian nomination for president. The race for Michigan's 3rd Congressional District will likely be open, as Amash can only run for one office under state law. 
Amash has been elected and re-elected to the House as a Republican since 2010. He switched his affiliation to independent in July 2019 before joining the Libertarian Party Friday.
Inside Elections' Nathan Gonzalez said, "Amash's presidential run is a gift to House Republicans. … Without Amash running for reelection and complicating the race as an independent, Republicans shouldn't have a problem taking his district back in November."
Five candidates are running in the Aug. 4 Republican primary. Media outlets call army veteran Peter Meijer (of the Meijer supermarket family) and state Rep. Lynn Afendoulis the frontrunners. 
Both candidates have received support from the National Republican Congressional Committee. Afendoulis reached the first level of the Young Guns program and Meijer, the second level.
House Minority Leader Kevin McCarthy (R) endorsed Meijer last week. Former candidate and businessman Joel Langlois recently endorsed Afendoulis.
Afendoulis' campaign spokesperson Peter Towey said of McCarthy's endorsement, "With all due respect to the leader, Peter Meijer helped found a group that spent hundreds of thousands of dollars to elect nine democrats who voted to make Nancy Pelosi Speaker and impeach President Trump."
Meijer has donated to With Honor Fund, which supports armed forces veterans for Congress regardless of affiliation. Meijer said, "I'm not fazed now by baseless attacks from my opponent on how I've worked to help elect conservative war heroes like Dan Crenshaw, Mike Waltz, and Brian Mast."
Meijer had raised $1 million through March 31, including $325,000 he loaned his campaign. Afendoulis raised $462,000. She loaned her campaign $56,000.
Super PACs release opposition ads in KS Senate primary
Club for Growth Action released an ad opposing U.S. Rep. Roger Marshall in the Senate primary in Kansas, while Keep Kansas Great PAC aired an ad opposing former Kansas Secretary of State Kris Kobach.
Club for Growth Action, which has not endorsed in the race, said in its ad, "In 2018, as the World Health Organization became China's puppet, Marshall repeatedly voted to fund it." 
Keep Kansas Great PAC supports Marshall and said in its ad that Kobach "is being bankrolled by an anti-Trump D.C. special interest group," referring to Club for Growth. The ad also said Kobach will lose again, referring to the 2018 gubernatorial election, where Democrat Laura Kelly defeated him 48% to 43%.
Six candidates are running in the Aug. 4 primary. 
Candidate Bob Hamilton released his first TV ad, highlighting the plumbing business he started. He said, "If you want more of the same from Washington, I'm probably not your guy."
Last week, the Kansas Farm Bureau endorsed Marshall and called on other candidates to unite behind him. We recently reported that the Kansas Republican Party chairman asked two candidates, former Johnson County Commissioner Dave Lindstrom and state Senate President Susan Wagle, to drop out of the race.
MN-02, MN-07 GOP endorse primary candidates 
District Republican parties endorsed Tyler Kistner in the 2nd District primary and Michelle Fischbach in the 7th District primary. The virtual conventions took place May 2.
In the 2nd District, five candidates are running. Kistner took 62% support on the first ballot at the convention. Candidates needed 60% for the endorsement.
Five candidates are running in the 7th District. Fischbach won the endorsement on the eighth round of voting, receiving 65%. 
Second with 35% was Dave Hughes, the district's Republican nominee in both 2016 and 2018. In both elections, incumbent Rep. Collin Peterson (D) defeated Hughes.
President Donald Trump endorsed Fischbach in March.
Minnesota's 2nd and 7th Districts are among 30 Democratic-held U.S. House districts that Trump won in the 2016 presidential election. 2nd District incumbent Angie Craig was first elected in 2018 with 53% of the vote. Peterson has been in the House since 1991.
State executives

Montana gubernatorial candidates hold virtual debate
Montana Republicans held their first televised gubernatorial debate of the primary season Saturday. Each of the three candidates—state Attorney General Tim Fox, U.S. Rep. Greg Gianforte, and state Sen. Al Olszewski—appeared via webcam rather than gathering in person.
Fox criticized Gianforte for how he had run his campaign, accusing him of avoiding the press and his opponents and of buying the election by self-funding his campaign $1 million. Fox argued he was the only candidate who could win the general election, saying Gianforte's policy proposals were not feasible and that he had lost the 2016 gubernatorial election to Steve Bullock (D).
Gianforte said he had sought to run a positive campaign and that Fox's criticisms were untrue. In response to Fox's argument that he would be best-positioned to win the general election, Gianforte said his internal polling numbers showed him outperforming Fox. He argued that his background as a business owner would leave him in an especially strong position to support economic growth.
Olszewski said neither of his opponents' platforms had as much in common with the state GOP's official platform as his does, citing his opposition to the Flathead Water Rights Compact and his proposal to find a legal mechanism for ending Montana's expanded Medicaid program. Olszewski called for funding public education via natural resource taxes and royalties rather than property taxes, allowing the latter to be cut.
The June 2 primary is open to all voters. Republicans last won a Montana gubernatorial election in 2000.
Arizona Corporation Commissioner removed from primary ballot
Arizona Corporation Commissioner Boyd Dunn was disqualified from seeking re-election Thursday owing to the discovery of forged signatures among his nominating petitions. 
Following a pair of challenges to Dunn's nominating signatures, a petition circulator who had worked with the Dunn campaign informed Dunn's attorney she had forged more than 100 signatures. Because she could not identify which signatures were forgeries, all 165 signatures she had collected were rejected, leaving Dunn 92 signatures short.
In his ruling, Maricopa County Superior Court Judge Roger Brodman said the evidence suggested Dunn had been unaware of the forgery and had not committed any wrongdoing. Dunn released a statement saying he planned to appeal the decision.
Arizona's corporation commission is a five-member board whose responsibilities mostly involve regulation and oversight of state utilities. Members are elected to four year terms in statewide elections, with three commissioners elected in each presidential election year and two in each midterm election year. All five incumbent commissioners are Republicans.
Four Republicans, including incumbent Lea Marquez Peterson, qualified for the Aug. 4 primary. The top three finishers will advance to the general election, where they will face the three Democratic nominees and any third party or independent candidates. The top three finishers in that race will be elected to the commission.
Republican Governors Association launches ad buy in support of incumbent governors
The Republican Governors Association (RGA) launched an online ad campaign Friday in support of all six Republican governors up for re-election this year. The ads praise the governors' responses to the coronavirus pandemic.
Four of the ads feature governors who face at least one primary challenger. A fifth is running in support of Vermont Gov. Phil Scott, who has not yet declared whether he is running for re-election, but will face a contested primary if he does. The sixth incumbent, Indiana Gov. Eric Holcomb, does not have a primary challenger.
Legislatures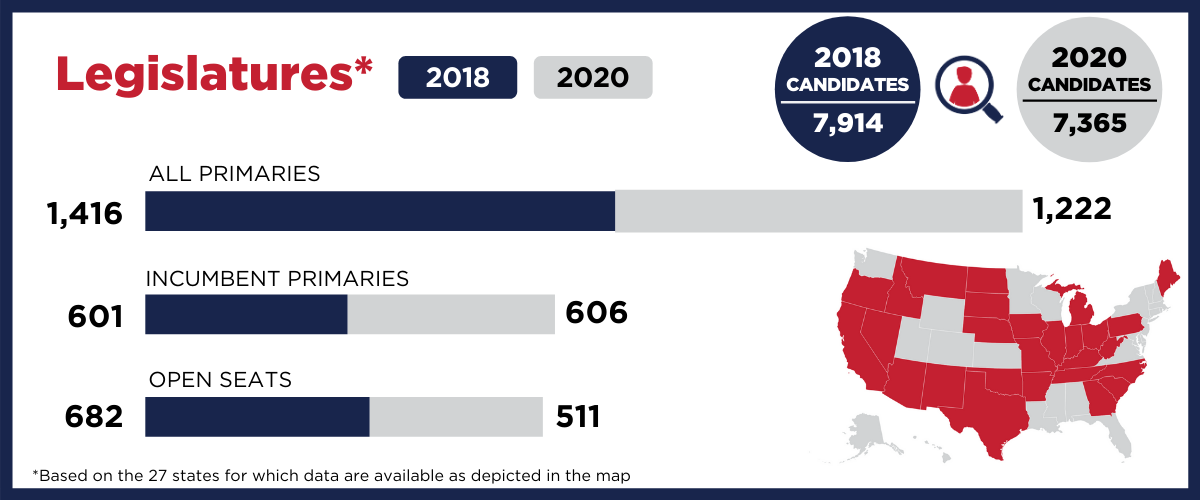 Mailers target SD state Senate candidates over school vaccination bill
Mailers targeted two term-limited state representatives running for open seats in the South Dakota State Senate. The mailers criticized Reps. Lee Qualm 
(R-21) and Isaac Latterell (R-06) for their sponsorship of House Bill 1235 during the 2020 legislative session.
H.B. 1235 would have removed the requirement that students receive vaccinations before entering public or private school. Speaking in support of the bill, Qualm said he did not oppose vaccinations and described H.B. 1235 in terms of medical freedom, saying, "this bill provides the freedom to decide if you want to get all of the vaccinations as scheduled, some of the vaccinations, or none of the vaccinations." The bill failed in committee 10-2.
Qualm and Latterell are both running in competitive primaries. In District 21, Qualm, the current House Majority Leader, faces a challenge from political newcomer Erin Tobin (R), a nurse practitioner. In District 6, Latterell faces Rep. Herman Otten (R), Latterell's term-limited seatmate.
Over the past week, voters in Districts 21 and 6 received separate mailers urging them to oppose Qualm and Latterell in their respective primaries, citing their sponsorship of H.B. 1235, specifically. Both versions of the mailers included text that read, "It's time to fight the science deniers as if our health depends on it" and "We need to stop the spread of fake health information now."
The mailers were attributed to Pac'n Heat, a statewide political action committee chaired by Deb Peters (R), a former state legislator. Peters represented District 9 in the state House from 2005 to 2019. She resigned that year and took a job with the South Dakota Association of Healthcare Organizations (SDAHO), where she is now the chief financial officer.
According to its website, the SDAHO is a lobbying and advocacy organization that serves "as the voice for South Dakota's hospitals and healthcare organizations encompassing the full continuum of care." Its C.E.O., Tim Rave (R), a former legislator, testified against H.B. 1235 in committee.
In addition to Qualm and Latterell, twelve other legislators sponsored or co-sponsored H.B. 1235, three of whom are also facing primaries: Reps. Thomas Brunner (R-29), Tim Goodwin (R-30), and Dayle Hammock (R-31).
South Carolina GOP supports primary challenge against incumbent Republican representative
Last week, the S.C. state Republican Party sent mailers to voters in House District 8 encouraging them to vote for Vaughn Parfitt (R) in the June 9 Republican primary, rather than incumbent Republican Rep. Jonathon Hill.
According to the Greenville News, "Hill has a reputation for voting against spending provisions and other measures supported by the GOP rank-and-file." Hill was suspended from the House Republican Caucus in 2019, which he attributed to his vote against a 2017 constitutional-carry bill.
In a statement, the state GOP's executive director, Hope Walker, wrote, "Due to extreme and unprecedented behavior, the incumbent was expelled from the Republican House Caucus … and we are making resources available to a Republican candidate who will actually support Republicans."
After learning that the state party was supporting his opponent, Hill wrote, "I believe in the party platform, it's why I choose to run as a Republican, and I have supported the party with my time and money for a decade now."
Parfitt, an optometrist, said he's running against Hill because "We're not getting representation in this district," adding, "I just felt like it was time that I had to something so I jumped in."
Hill has faced a contested primary in every election since he was first elected to represent District 8 in 2014, when he defeated incumbent Rep. Don Bowen (R) 57-43% in a primary. The winner of the upcoming Republican primary will likely face Jackie Todd (Alliance Party of South Carolina) in the general election, the only other candidate running for the seat.
Power players
"The U.S. Chamber of Commerce is the world's largest business federation representing the interests of more than 3 million businesses of all sizes, sectors, and regions, as well as state and local chambers and industry associations." – U.S. Chamber of Commerce website 
Founded in 1912, the U.S. Chamber of Commerce is a 501(c)(6) nonprofit membership organization that says, "Our organization has one overarching mission—to strengthen the competitiveness of the U.S. economy."
The Chamber was established after President William Howard Taft proposed a group of business community representatives to function as a "central organization in touch with associations and chambers of commerce throughout the country and able to keep purely American interests in a closer touch with different phases of commercial affairs." 
To view a brochure of the organization's policy priorities for 2020, click here.
The Chamber has recently endorsed Randy Feenstra (R) in IA-04 and Matt Rosendale (R) for Montana's at-large representative.