This week: McCarthy disputes King's statement about committee assignment restoration, Protect Freedom PAC airs pro-Cawthorn ad in NC-11 runoff, and Virginia's 5th and 7th District Republican convention dates set.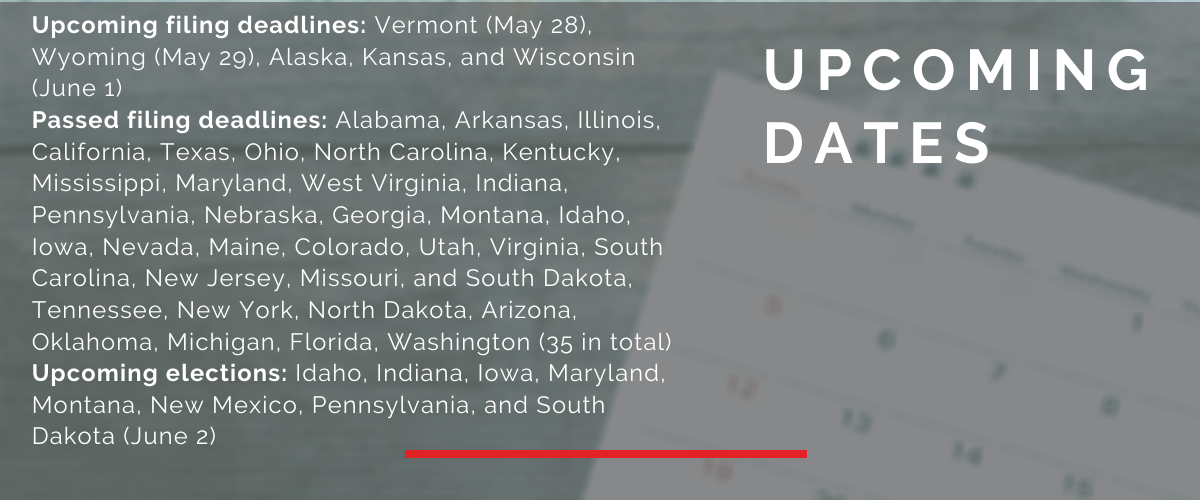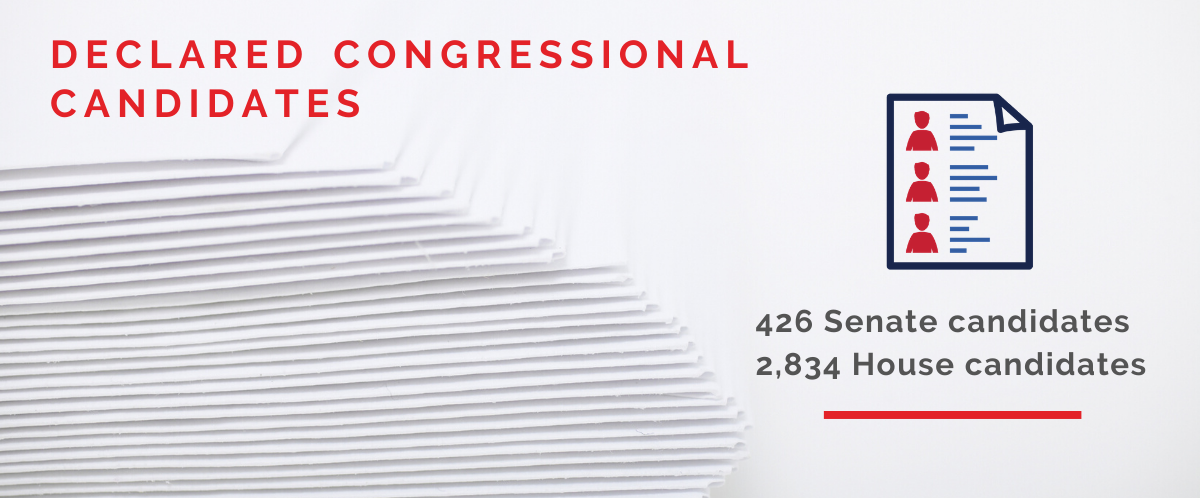 On the news
Where do Republican and conservative pundits and commentators disagree? Each week, we bring you excerpts that highlight differing views.
On federal aid to states
"Instead of bailing out state governments, the federal government should focus on helping workers and small businesses — the taxpayers — get back on their feet. Failure to do so will continue to hurt state economies, saddling them with insolvent balance sheets. …

We need officials in the federal government to get serious about supporting reforms that will balance the budget, and we need many state leaders to do the same. The debt and deficit problems faced by the federal government are a reminder that bipartisanship is not always a good thing.

The federal debt grew from just over $5 trillion to over $10 trillion under President George W. Bush and then up to nearly $20 trillion under President Barack Obama. Even without bailing out state governments, federal spending levels are unsustainable. It is exactly why we need a balanced-budget amendment to force politicians in Washington — in both parties — to get serious about balancing the federal budget.

Rather than propping up failing state bureaucracies, Americans deserve elected officials who will help get them back on their feet and working again."
Scott Walker, The New York Times, May 20, 2020
"This won't be the last fight over federal aid and posturing has become par for the course in Washington in recent years. Sometimes it's the prelude to negotiation, sometimes to stalemate. But we would be remiss not to plead with our fellow conservatives: don't shoot yourselves—and your constituents—in the foot by refusing to assist state and local governments. … 

Yes, conservatives are right to be leery of bailing out profligate state and local governments, especially for needs that bear little relationship to—and pre-date—the virus crisis and its economic consequences. It didn't help when Illinois Democrats pleaded for a rescue package for the state's miserably mismanaged pension system. It's simply unfair to ask taxpayers in red states to pay the bill for expensive government services in blue ones. If progressives could count on the federal government to come to the rescue during every recession, it would create a moral hazard, giving them even more reason to create expensive programs that their own taxpayers can't afford. … 

By all means, GOP leaders should push back against the parts of stimulus packages they find objectionable, and make sure than any state or local aid doesn't go to bail out pensions or keep afloat other long-insolvent big-government programs. But as defenders of our federalist system and of local control, it makes no sense to allow our state and local institutions to crumble. Federal aid should always be a measure of last resort, reserved for times of true national crisis. Alas, fellow conservatives, that time is now."
Michael J. Petrilli and Chad L. Aldis, The Bulwark, May 16, 2020
U.S. Congress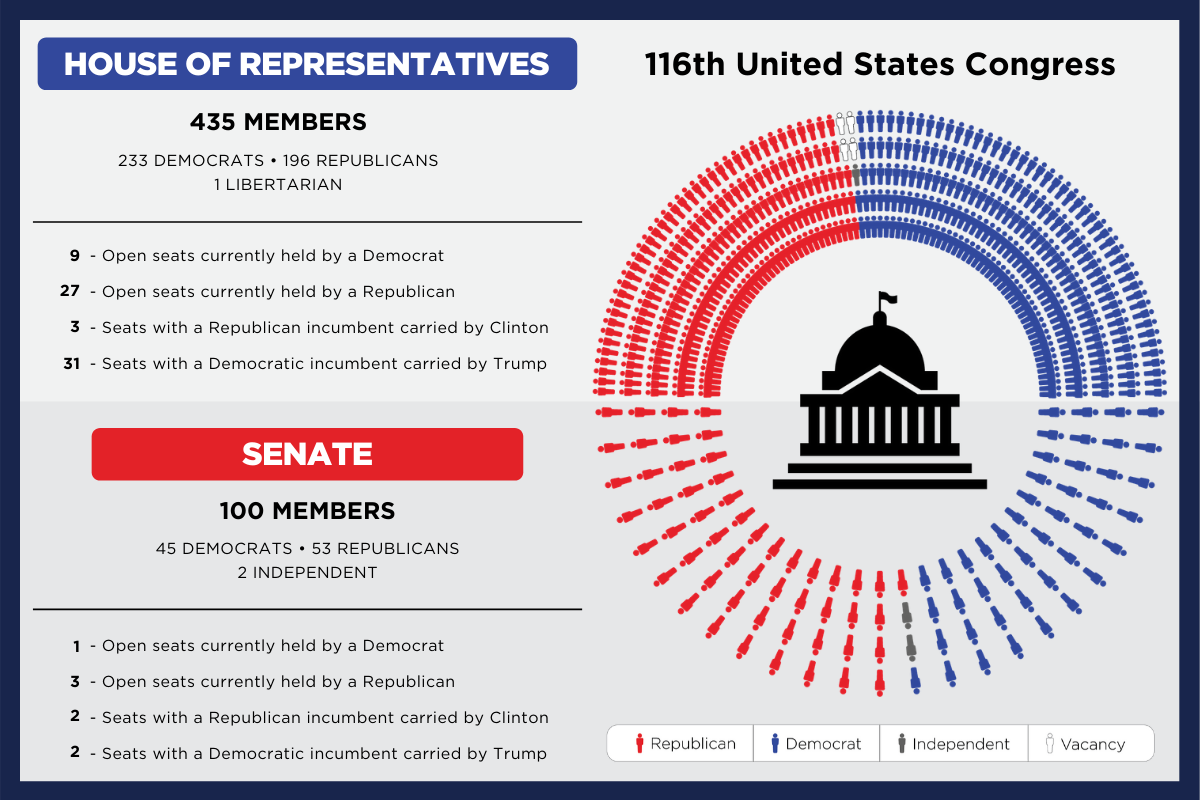 Protect Freedom PAC airs pro-Cawthorn ad in NC-11 runoff
Protect Freedom PAC aired an ad supporting Madison Cawthorn in North Carolina's 11th District primary runoff. 
The ad says Cawthorn is "an outsider who supports term limits and a balanced budget amendment, and he will help President Trump secure our borders, enforce the rule of law, and ban sanctuary cities."
The PAC says it supports "pro-freedom and liberty-minded candidates" and was "founded by seasoned political veterans with decades of national campaign experience, which includes working on the campaigns of both Ron and Rand Paul."
Cawthorn, a motivational speaker and CEO of a real estate investment company, is running against Lynda Bennett. Bennett is a former vice-chair of the Haywood County Republican Party and a real estate broker.
Former 11th District incumbent Rep. Mark Meadows announced in December he wouldn't seek re-election. He vacated the seat in March to become White House chief of staff. Meadows is a former chairman of the House Freedom Caucus. He and the House Freedom Fund endorsed Bennett.
Court-ordered redistricting in 2019 affected the partisan composition of the 11th District, though the 2020 general election race rating remained Safe or Solid Republican. The Cook Political Report wrote that in the 2016 election President Donald Trump won the former 11th District by 29 percentage points and the redistricted 11th by 17 percentage points.
Bennett received 22.7% of the primary vote to Cawthorn's 20.4%. The Mountaineer's Kyle Perotti reported that "much of the territory Cawthorn claimed was only brought into the district after a three-judge panel approved the new Congressional district in December of last year."
The runoff is June 23.
McCarthy disputes King's statement about committee assignment restoration
Iowa's 4th Congressional District incumbent Steve King said at a May 11 debate that House Minority Leader Kevin McCarthy (R) agreed to ask the Republican Steering Committee to restore King's committee assignments in the next session of Congress. King said, "I have Kevin McCarthy's word that that will be my time for exoneration."
McCarthy said May 15, "Congressman King's comments cannot be exonerated and I never said that." McCarthy also said King "has the right to go to the Steering committee and the Steering committee would take up the committee assignments just like every Congress, just like every single member."
King was removed from his committee assignments in January 2019 after The New York Times published an interview in which King mentioned white nationalism and supremacy and Western civilization. King has said his comments were taken out of context.
A campaign official for King's primary challenger Randy Feenstra said of King's May 11 remarks, "The only thing worse than Steve King costing our district our voice on committees was lying to his constituents that they had been restored." The Republican Main Street Partnership PAC and the U.S. Chamber of Commerce endorsed Feenstra in the primary.
Candidate Jeremy Taylor said, "The issues facing our 4th District families are too important to risk not having a voice on committees."
King said following McCarthy's comments that the minority leader "didn't say that he wouldn't go to the steering committee and advocate for me. If he wanted to clarify or if he wanted to rebut me, he would have had to say that but he didn't clarify that either."
King has been in the House since 2003. His closest election was in 2018 when he defeated Democratic J.D. Scholten 50% to 47%.   
King, Feenstra, and Taylor are among five candidates running in the June 2 primary.  
National Association for Gun Rights airs ad opposing Nehls in TX-22
The National Association of Gun Rights aired an ad opposing Fort Bend County Sheriff Troy Nehls in Texas' 22nd Congressional District primary runoff. 
The ad says Nehls supports gun-free zones. It features footage of Nehls speaking against guns in churches and open carry in a local criminal justice building. The ad says Nehls sounds more like Beto O'Rourke, a former U.S. representative and former Democratic presidential candidate than a Texan or a Republican.
Nehls' campaign website says, "I'm 100% pro-2A, endorsed by NRA board members, and as Sheriff famously told looters to stay out of Ft. Bend County because we believe in the 2nd Amendment and many of us are well armed, and they may leave in a body bag."
The National Association of Gun Rights endorsed Kathaleen Wall, a tech startup investor, ahead of the March 3 primary. Nehls and Wall were the top two finishers in the 15-candidate field. Nehls received 40.5% of the vote to Wall's 19.4%.
Incumbent Pete Olson (R), who was first elected in 2008, is not seeking re-election.
Independent election observers view the general election a Toss-up or as Tilt Republican.
Virginia's 5th and 7th District Republican convention dates set
Republican parties in Virginia's 5th and 7th Districts will hold conventions as opposed to primary elections. The 5th District convention will be held on June 13, and the 7th District convention will be July 18. 
The conventions were originally scheduled for April 25 but were postponed because of the COVID-19 pandemic.
State executives

Utah gubernatorial poll shows Cox ahead, Huntsman leading with unaffiliated voters
A poll of nearly 500 registered Utah Republicans shows Lt. Gov. Spencer Cox ahead of the four candidates seeking the Republican gubernatorial nomination. 
Among registered Republicans who say they are likely to vote in the primary, Cox has 39% support. Former Gov. Jon Huntsman (R) has 32%, while former state House Speaker Greg Hughes (R) has 23%. Six percent would vote for former state party chairman Thomas Wright (R).
Among voters who described themselves as strong conservatives, Cox had 37% support, followed by Hughes with 35%. Cox also led among Republicans who described themselves as moderate conservatives, with 43% support to Huntsman's 34%.
The poll also surveyed 127 voters who were not Republicans but said they were likely to switch parties to take part in the primary. Huntsman led among that group with 48% support to Cox's 31%.
Second Republican removed from Arizona Corporation Commission ballot
We reported earlier about Arizona Corporation Commissioner Boyd Dunn, who was removed from his re-election ballot following allegations of signature forging. The Arizona Supreme Court moved last week to uphold Dunn's removal and to disqualify a second Republican candidate.
Dunn was disqualified from seeking re-election after one of his petition circulators admitted to having forged some signatures. Because the circulator did not identify which signatures were forgeries, all 166 signatures collected by the circulator were invalidated, leaving Dunn 92 signatures short of qualifying. The state supreme court upheld Dunn's removal on May 13.
The court removed a second candidate, Kim Owens, on May 14. A lower court had ruled against a challenge to the validity of Owens' nominating petitions. The challenge alleged the petitions contained signatures from ineligible voters. 
Owens said the state Republican Party's voter records contained information corroborating the challenged signatures' validity. The state supreme court ruled that because the records had not been made available to the court, they could not be used as evidence.
Owens and Dunn's removal leaves two Republicans in the running for the three seats up this year. Additional candidates could still join the race. Arizona law allows a write-in candidate to proceed to the general election if he or she wins at least 6,663 votes in the Aug. 4 Republican primary.
Legislatures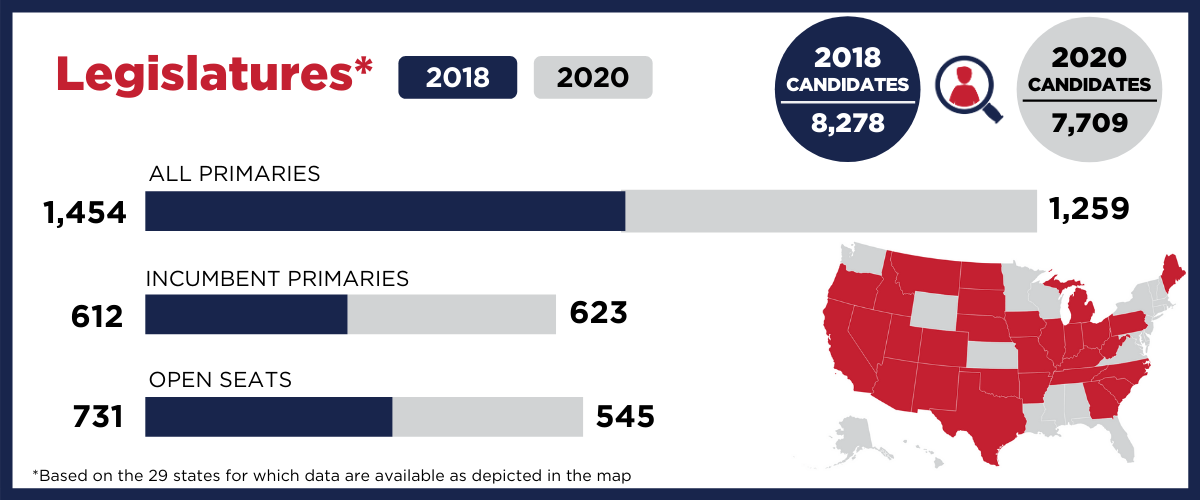 Former S.D. governor endorses former bishop over state representative in Senate primary
On May 11, former South Dakota Gov. Dennis Daugaard (R) endorsed David Zellmer (R) in the Republican primary for Senate District 14. Zellmer faces Rep. Larry Zikmund (R-14), an incumbent state Representative from District 14. Incumbent Sen. Deb Soholt (R-14) is term-limited and unable to run for re-election.
Zellmer was bishop of the South Dakota Synod of the Evangelical Lutheran Church in America from 2007 to 2019. In his endorsement of Zellmer, Daugaard said, "we worked closely together on many issues of importance for our state, such as healthcare and supporting kids."
Zikmund was first elected to represent District 14 in the state House in 2014, winning re-election in 2016 and 2018. He previously served as the state director of Adult Vocational and Technical Education and president of S.D. Associated General Contractors Building Chapter. 
Zikmund's re-election to the state House in 2018 was one of the closest general elections in the state that year. Zikmund and Rep. Tom Holmes (R) both sought re-election against Erin Healy (D) and Valerie Loudenback (D). All four candidates finished within a three-point, 538-vote range, with Zikmund receiving 26.5% of the vote, Healy 25.5%, Holmes 24.5%, and Loudenback  23.5%. 
The winner of the June 2 primary will likely face Timothy Reed (D) in the general election. Reed is the only other candidate filed to run for the seat.
County GOP rebukes South Carolina Republican Party for engaging in contested primary
In early May, we covered a dispute between the South Carolina GOP and Rep. Jonathon Hill (R-08) that emerged after the state party released mailers supporting Vaughn Parfitt (R) in his primary challenge against Hill in House District 8. 
On May 11, District 8's local Anderson County Republican Party unanimously approved a resolution rebuking the state GOP for the mailers. According to the resolution, the local party "unequivocally condemns and censures the actions of the SCGOP which favor one Republican candidate over another" and asked the state Republican Party chairman to "apologize to the voters in District 8 for interfering with their right to select their own representative."
The state GOP sent District 8 voters mailers encouraging them to vote for Parfitt in April. In a statement, the state GOP's executive director Hope Walker wrote, "we are making resources available to a Republican candidate who will actually support Republicans." According to the Greenville News, "Hill has a reputation for voting against spending provisions and other measures supported by the GOP rank-and-file." In response to the mailers, Hill wrote, "I believe in the party platform, it's why I choose to run as a Republican, and I have supported the party with my time and money for a decade now."
The winner of the upcoming Republican primary will likely face Jackie Todd (Alliance Party of South Carolina) in the general election, the only other candidate running for the seat.
Incumbent Washington representative's decision against re-election results in jockeying at the filing deadline
Incumbent state Rep. Matt Shea (R-04) did not submit papers to run for re-election in House District 4 by the filing deadline on May 15, leaving the position open. Shea was first elected to represent District 4 in 2008 and won re-election four times. He was removed from the House Republican Caucus in December 2019 after the release of a report regarding his alleged involvement with several armed standoffs.
Shea did not announce his retirement ahead of the filing deadline which led the other candidates to shuffle between positions. In Washington, every House District is divided into two positions with candidates running for those specific positions. All candidates participate in the same primary regardless of party affiliation. The top-two voter-earners in the primary then move to the general election.
Shea currently represents District 4-Position 1 while his seatmate Bob McCaslin (R) represents Position 2. Late on May 15, after learning that Shea was not filing for re-election, multiple shifts and filings took place. Here is the breakdown according to the Washington Secretary of State:
District 4-1: 
McCaslin, Mike Conrad (R), Dave Whitehead (R), and Lori Feagan (D) are running for the open Position 1 seat. On May 15, McCaslin switched his candidacy from Position 2 to Position 1. He has served in the state House since 2014. Conrad is the C.E.O. of the Savory Butcher, a meat delivery company. He initially filed to run against McCaslin in Position 2 but switched to Position 1 following McCaslin's move. Whitehead has worked as a business education teacher and volleyball coach. Feagan is a registered nurse.
District 4-2:
Leonard Christian (R), Rob Chase (R), Nathan Sybrandy (R), and Lance Gurel (D) are running for the open Position 2 seat. Christian originally filed to run against Shea in Position 1 but coordinated with Conrad to switch to Position 2. He previously represented District 4-1 in 2014 after being appointed to fill a vacancy. Christian lost to McCaslin in the Republican primary that year. Chase is a former Spokane County Treasurer. He originally filed to run against U.S. Rep. Cathy McMorris Rodgers (R) in the 5th Congressional District but switched to state House District 4-2 after McCaslin moved to Position 1. Sybrandy is a registered nurse. Gurel is an accountant and 2019 candidate for Spokane City Council.
Power players
"Protect Freedom PAC was founded for the purpose of supporting pro-freedom and liberty-minded candidates using the tactics, technology, and strategy that best fits each race individually." – Protect Freedom PAC website 
Protect Freedom PAC describes itself as "an independent organization dedicated to supporting pro-liberty and freedom-minded candidates." The group was founded by individuals who had worked on campaigns for former U.S. Rep. Ron Paul (R-Texas) and his son, U.S. Sen. Rand Paul (R-Ky.).
Some of the group's 2020 endorsements include Madison Cawthorn in North Carolina's 11th Congressional District, Matt Gurtler in Georgia's 9th Congressional District, and Thomas Massie in Kentucky's 4th Congressional District. 
To see press releases announcing candidate endorsements and PAC activity, click here. Ads released by the group can be seen here.