This week: Wagle campaign ad depicts food fight between Kobach, Marshall in Kansas, Todd Rokita joins field of challengers to Indiana Attorney General Curtis Hill, and Utah Gov. Gary Herbert endorses Spencer Cox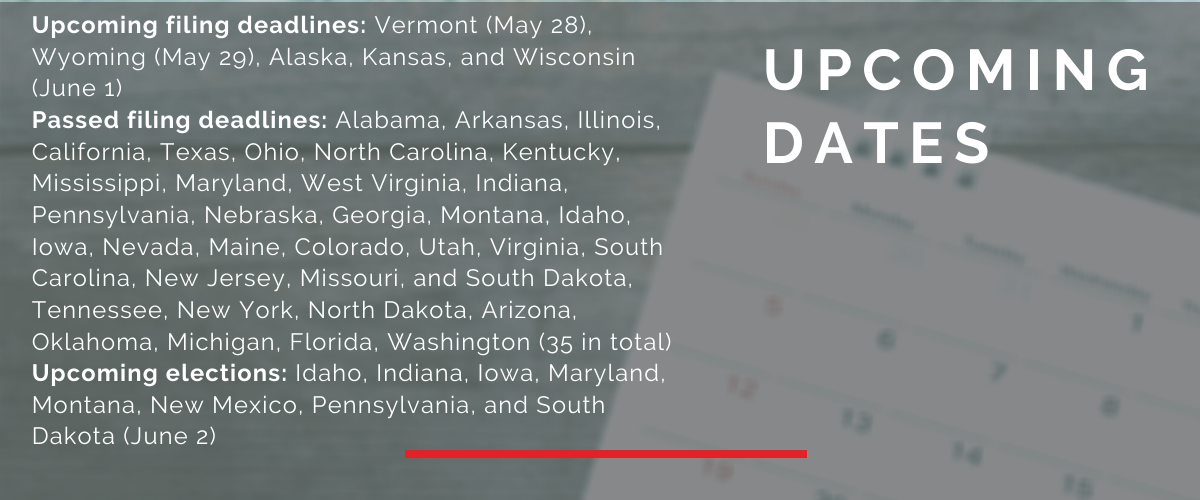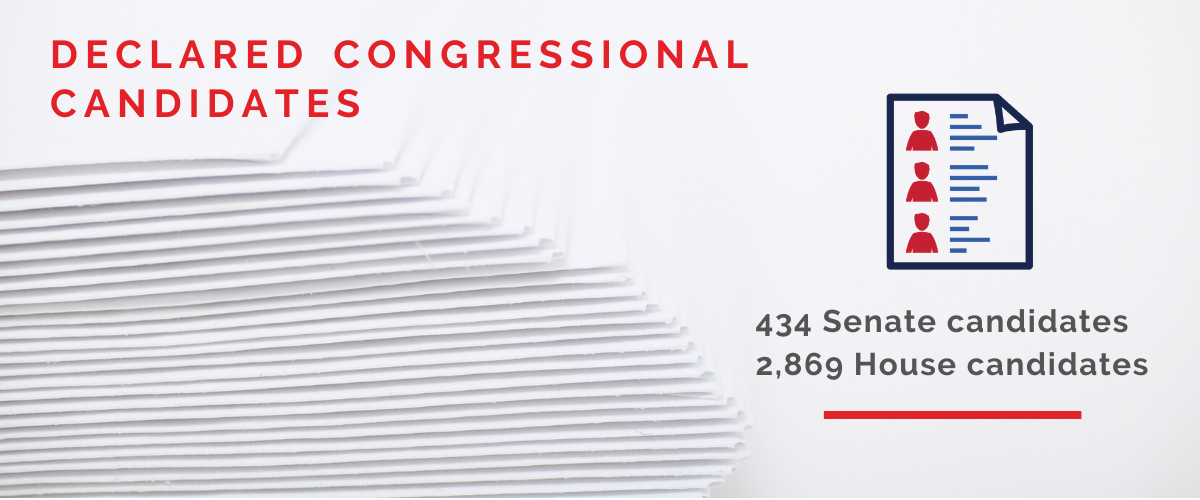 On the news
Where do Republican and conservative pundits and commentators disagree? Each week, we bring you excerpts that highlight differing views.
On Trump's tweets about Joe Scarborough
"I would note that the president said this morning that this is not an original Trump thought, and it is not. In fact, 2003 on Don Imus's show, it was Don Imus and Joe Scarborough that joked about killing an intern, joked and laughed about it. So that was, I'm sure, pretty hurtful to Lori's family. And Joe Scarborough himself brought this up with Don Imus, and Joe Scarborough himself can answer it."
White House press secretary Kayleigh McEnany, quoted by the Washington Examiner, May 26, 2020
"No one goes to Donald Trump's Twitter feed to be edified, but Trump's series of tweets the last two weeks about MSNBC host Joe Scarborough has been grotesque even by his standards. …

It's unworthy of a partisan blogger, let alone the president of the United States."
The Editors, National Review, May 26, 2020
U.S. Congress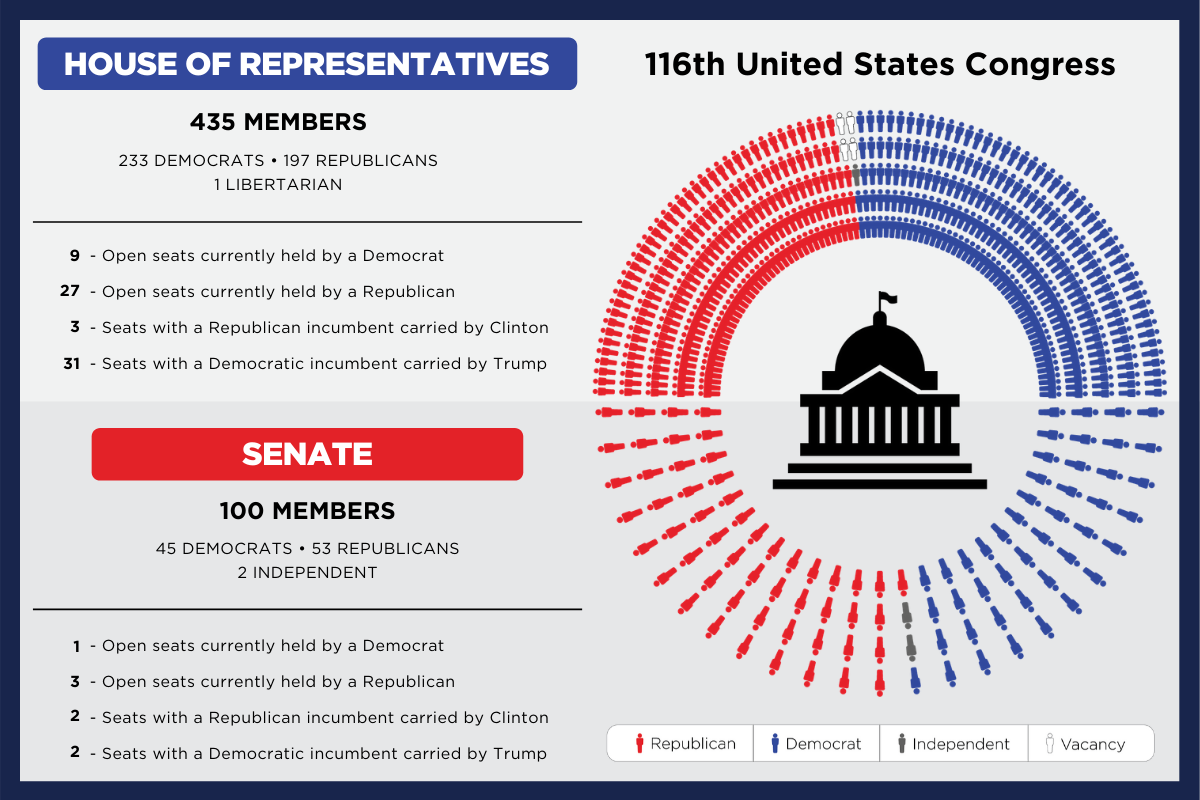 Wagle campaign ad depicts food fight between Kobach, Marshall in KS
Kansas state Senate President Susan Wagle released a TV ad in the U.S. Senate primary saying she's getting things done while Kris Kobach and Roger Marshall engage in a food fight.
The ad's narrator says Wagle has been busy "passing 15 pro-life bills, draining the swamp by ending bureaucrats' luxurious taxpayer-funded travel, fighting the EPA to help Kansas farmers, protecting gun rights, and fighting Democrats' socialized medicine."
As we reported earlier, Kansas Republican Party Chairman Mike Kuckelman sent Wagle and Dave Lindstrom letters asking them to drop out of the Aug. 4 primary. State party executive director Shannon Golden said the party wanted a contest between Kobach and Marshall.
Wagle has served in the state Senate since 2001. Kobach was Kansas' secretary of state from 2011 to 2019 and was the Republican gubernatorial nominee in 2018. Marshall has represented Kansas' 1st District in the U.S. House since 2017.
In Senate primary debates, Kobach has criticized Marshall over an op-ed Marshall wrote in May 2019 opposing additional tariffs. Marshall has said Kobach's 2018 gubernatorial loss means he cannot win the Senate race. 
Keep Kansas Great PAC released an ad saying Kobach let President Donald Trump down and that he'd lose the 2020 election. Free Forever PAC released an ad featuring footage of Marshall saying he was "not sure a wall is the best way to do it" and that he supported John Kasich.
Incumbent Sen. Pat Roberts (R), in office since 1997, is not seeking re-election. A Democrat last won a Senate election in Kansas in 1932. Three race forecasters rate the general election Lean Republican or Likely Republican.
Jackson picks up endorsements in TX-13 runoff
The Club for Growth and Chris Ekstrom, who ran in the March 3 primary, endorsed Ronny Jackson in Texas' 13th Congressional District Republican primary runoff.
Josh Winegarner received 39% of the primary vote to Jackson's 20%. Ekstrom was third with 15%.
Jackson was physician to the president for Presidents Barack Obama and Donald Trump. Winegarner is the director of industry affairs for the Texas Cattle Feeders Association.
Ekstrom said, "I was truly shocked that in such a deeply conservative district, Winegarner accepted the most #NeverTrump endorsement in the Congress, Will Hurd." A PAC associated with Rep. Hurd launched an ad campaign opposing Jackson.
Jackson's other runoff endorsers include Texas Right to Life and the Young Conservatives of Texas. Both groups endorsed Ekstrom in the primary. Ahead of the primary, Trump endorsed Jackson.
Incumbent Mac Thornberry (R), who is not seeking re-election, endorsed Winegarner ahead of the primary.  State Sen. Charles Perry (R) and former U.S. Sen. Phil Gramm (R) endorsed Winegarner in the runoff.
The runoff is July 14.
Club for Growth Action releases opposition ads in IN-05
Club for Growth Action released ads opposing Carl Brizzi and Beth Henderson in Indiana's 5th Congressional District primary. The group endorsed Victoria Spartz.
One ad says Brizzi owes back taxes to the IRS. The other features footage of Brizzi saying he didn't vote for Trump and calling Trump "the orange man." 
A Brizzi campaign ad narrator calls Brizzi a pro-Trump conservative. Brizzi says he'll work with Trump to build a wall and hold China accountable.
The ad opposing Henderson features footage of her in 2016 saying she doesn't like Trump's  "outbursts and his inappropriateness … and his scruples." The ad's narrator says she sounds like House Speaker Nancy Pelosi (D) and that Henderson showed support for a group on Facebook that supported impeachment.
Henderson tweeted, "I am a proud supporter of President Trump, and it is unconscionable for Victoria Spartz's DC special interest club to make the slanderous claim that I would ever have anything to do with Nancy Pelosi and her impeachment charade."
Fifteen candidates are running in the June 2 primary. Incumbent Rep. Susan Brooks (R) is not seeking re-election. Three election forecasters rate the race either Lean Republican or Likely Republican.
State executives

Todd Rokita joins field of challengers to Indiana Attorney General Curtis Hill
Former U.S. Rep. Todd Rokita (R) announced he would seek the GOP nomination for state attorney general at next month's convention. Rokita is the third challenger to incumbent Curtis Hill, whose law license was suspended earlier this month following allegations of misconduct.
The Indiana Supreme Court suspended Hill's law license for 30 days on May 11 following a disciplinary hearing into allegations that he had inappropriately touched four women at a legislative gathering in March 2018.
Rokita was first elected to Congress from Indiana's 4th Congressional District in 2010 after serving two terms as secretary of state. In 2018, he ran for U.S. Senate rather than seeking re-election, receiving 30% of the vote to now-Sen. Mike Braun's (R) 41%.
Rokita joins Decatur County Prosecutor Nate Harter and attorney John Westercamp, who have already declared challenges to Hill. Rather than running in a primary, candidates for Indiana attorney general are nominated at a convention. 
Delegates will have the option of ranking their preference from among the candidates on the ballot. If no candidate receives more than 50% of the votes cast, then the last-place candidate will be eliminated and their votes retallied for the delegate's next choice. The process continues until one candidate wins a majority.
The Indiana GOP's virtual convention is scheduled for June 18, although results of delegates' mail-in votes will not be tallied until July 10.
Utah Gov. Gary Herbert endorses Spencer Cox
Utah Gov. Gary Herbert (R) endorsed Lt. Gov. Spencer Cox's (R) campaign to succeed him Thursday with his appearance in a Cox campaign ad. In the ad, Herbert says Cox is "a proven leader and a true conservative who is deeply committed to our state and its future."
Herbert succeeded to the governorship in 2009 after then-governor, and current gubernatorial candidate, Jon Huntsman (R) was nominated U.S. ambassador to China. According to Brigham Young University political science professor Chris Karpowitz, Herbert's endorsement of Cox over Huntsman is "dramatic and important news for Spencer Cox and his campaign and, I'm sure, a blow to the Huntsman campaign." 
Cox, Huntsman, former state House Speaker Greg Hughes, and former state GOP chairman Thomas Wright are the four candidates who advanced to the June 30 primary. The winner will face University of Utah law professor Chris Peterson (D) and any declared third party or independent candidates.
Charleston Gazette-Mail
endorses Woody Thrasher for GOP gubernatorial nomination 
The Charleston Gazette-Mail endorsed businessman Woody Thrasher for the Republican nomination for governor of West Virginia Saturday.
Thrasher is among six Republicans challenging incumbent Jim Justice's (R) re-election in the June 9 primary. Justice, who was elected as a Democrat in 2016, joined the Republican Party in 2017.
Thrasher is the most well-funded of Justice's challengers, having raised $435,000 to Justice's $575,000 as of March 31. None of the other candidates had reported raising more than $100,000.
Justice's supporters include President Trump and the National Rifle Association's Political Victory Fund, while Thrasher's include the West Virginia University Republicans.
Legislatures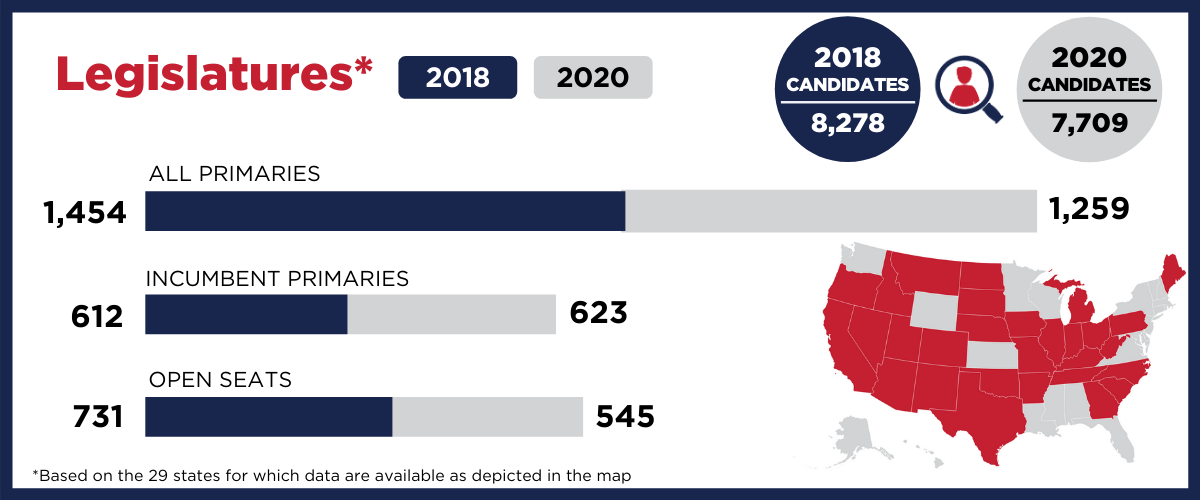 Dotres enters primary for Florida's open House District 80 seat
Over the Memorial Day weekend, Victor Dotres (R) announced his candidacy to represent House District 80. His entrance in the race sets up a primary with Lauren Melo (R). Incumbent Rep. Byron Donalds (R-80) is not seeking re-election.
Dotres has worked in the Collier County Public School system as an educator and coach since 2001. On his campaign website, he writes, "I promise to fight for more educational opportunities for all of our students regardless of their zip codes." Dotres ran for an open school board position in 2018 but withdrew before the election. 
Melo is a real estate broker, currently serving as the president of the Naples Area Board of Realtors. She describes herself as "a businesswoman who has flourished in a variety of fields," referencing her background owning a trucking company and her brokerage firm. Rep. Donalds endorsed Melo in February.
Since district lines were redrawn following the 2010 census, the Republican nominee in District 80 has won more than 60 percent of the vote in each general election. The winner of the Aug. 18 primary will likely face Laura Novosad (D), the only Democrat filed to run. The filing deadline is June 12.
Albuquerque Journal
endorses Red River mayor in House District 42 primary
On May 24, the Albuquerque Journal endorsed Linda Calhoun (R) in the primary for New Mexico's House District 42. Calhoun, the mayor of Red River since 2006, faces Paul Anthony Martinez, a consultant, in the Republican primary. Incumbent Rep. Dan Barrone (D-42) is not running, leaving the seat open. 
The endorsement highlighted Calhoun's background as mayor. She said, "I've been a nonpartisan mayor for 14 years, and I know what it takes to get work done and not have to worry about politics."
Two Democrats—Mark Gallegos and Kristina Ortez—are running in their party's primary. Democratic Rep. Barrone was appointed to the seat in 2020 after 13-term Rep. Roberto Gonzalez (D) was appointed to Senate District 6. This year is the first time since 2010 that any candidate other than Gonzalez has appeared on a primary or general election ballot in District 42. 
Power players
"FreedomWorks was founded to fight for liberty and brought together some of the best and brightest minds of the liberty movement. Since then, we've expanded our ambitions from a free-market think tank to a service center for the grassroots freedom movement across the whole country." – FreedomWorks website
Founded in 1984 as Citizens for a Sound Economy, FreedomWorks says it is a "community of Americans devoted to promoting lower taxes, less government, and more freedom." According to Politico, the group has helped to facilitate protests of government responses to the coronavirus pandemic and provided resources such as a #ReOpenAmerica Rally Planning Guide. 
Along with other conservative groups, FreedomWorks launched a Save Our Country Coalition in April with the following five principles:
Immediately reopen the economy, while implementing the best workplace practices to protect the health of our citizens.
Restore the essential principles of limited government and fiscal responsibility by stopping the trillions of dollars of federal spending that is imperiling America's economic future and dangerously escalating our national debt.
Incentivize the rapid rebuilding of our economy through proven formulas: tax cuts, deregulation, and lawsuit reform
Preserve federalism within the rule of law and respect the rights of the states in dealing with crises like the coronavirus
Protect the individual liberties of our citizens from unconstitutional power grabs by the federal, state and local governments.
To view FreedomWorks' 2020 platform, click here. To see the group's latest congressional scorecards, click here.