This week: Key June 2 primary results, Andrew Yang endorses Perelman in FL-23, and Jennifer Carroll Foy launches 2021 campaign for governor of Virginia.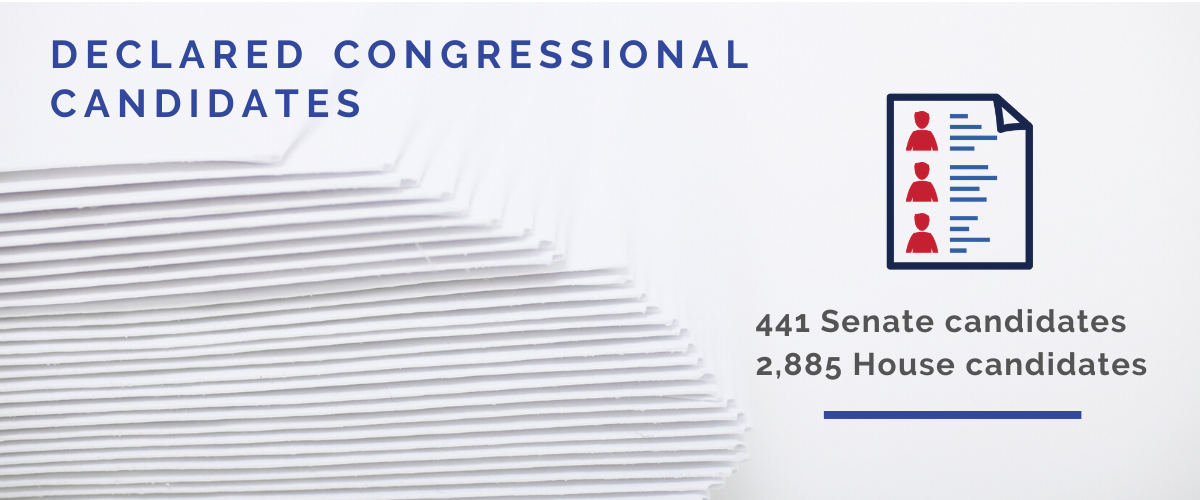 On the news
Where do Democratic and progressive pundits and commentators disagree? Each week, we bring you excerpts that highlight differing views.
On property destruction in protests
"People are going out again, all over the United States. But it's not to celebrate a vaccine or a debt jubilee. The first national connecting event coming out of lockdown is mass protest against police violence after the lynching of George Floyd, and the state's attempt at suppressing it. The coronavirus—which disproportionately is killing Black Americans—drove us inside. Policing—which also disproportionately is killing Black Americans—is drawing us back out. Almost overnight, the streets have gone from largely empty—though the rate of police killings remained mostly unchanged—to filled with thousands of masked people, often being gassed or beaten. The conditions before, during and after the lockdown are part of a continuum in America—a miserable nation maintained by policing. …

As any military tactician or social justice organizer can tell you, direct action gets the goods. The destruction of a police precinct is not only a tactically reasonable response to the crisis of policing, it is a quintessentially American response, and a predictable one. The uprising we've seen this week is speaking to the American police state in its own language, up to and including the use of fireworks to mark a battle victory. Property destruction for social change is as American as the Boston Tea Party and the Stonewall Riots. And before he unconvincingly qualified a statement so violent Twitter put it behind a warning screen, the president saying he would order shots fired to protect property—that's as American as the MOVE bombing and apple pie."
Steven W. Thrasher, Slate, May 30, 2020
"There are folks who romanticize riots, at least when the destruction happens to someone else's property. But fighting fire with fire will only burn the whole house down. Or, as the rapper Killer Mike said in an emotional press conference with the Mayor of Atlanta: 'it is your duty not to burn your own house down for anger with an enemy.'

Few living Americans have more moral authority when it comes to confronting the forces of racial oppression than Rep. John Lewis, who was almost killed by Alabama troopers while peacefully protesting on the Edmund Pettus Bridge 55 years ago. On Saturday, he again reminded us of the discipline that is required to ultimately triumph over injustice, stating: 'I know your pain, your rage, your sense of despair and hopelessness. Justice has, indeed, been denied for far too long. Rioting, looting, and burning is not the way. Organize. Demonstrate. Sit-in. Stand-up. Vote. Be constructive, not destructive.'


Every word of this is true. We must confront the deep legacy of bigotry that leads too many black and brown and immigrant lives to be treated with callous disregard and sometimes become the victims of pure hate. But the answer does not lie in demonizing all police officers or indiscriminately destroying property. That will only spur a backlash and lead some to see moral equivalence between the two sides in the larger struggle between right and wrong. The riots in the late 1960s only succeeded in burning out inner cities and electing Richard Nixon on the back of his Southern strategy."
John Avlon, CNN, May 31, 2020
June 2 elections review
U.S. Congress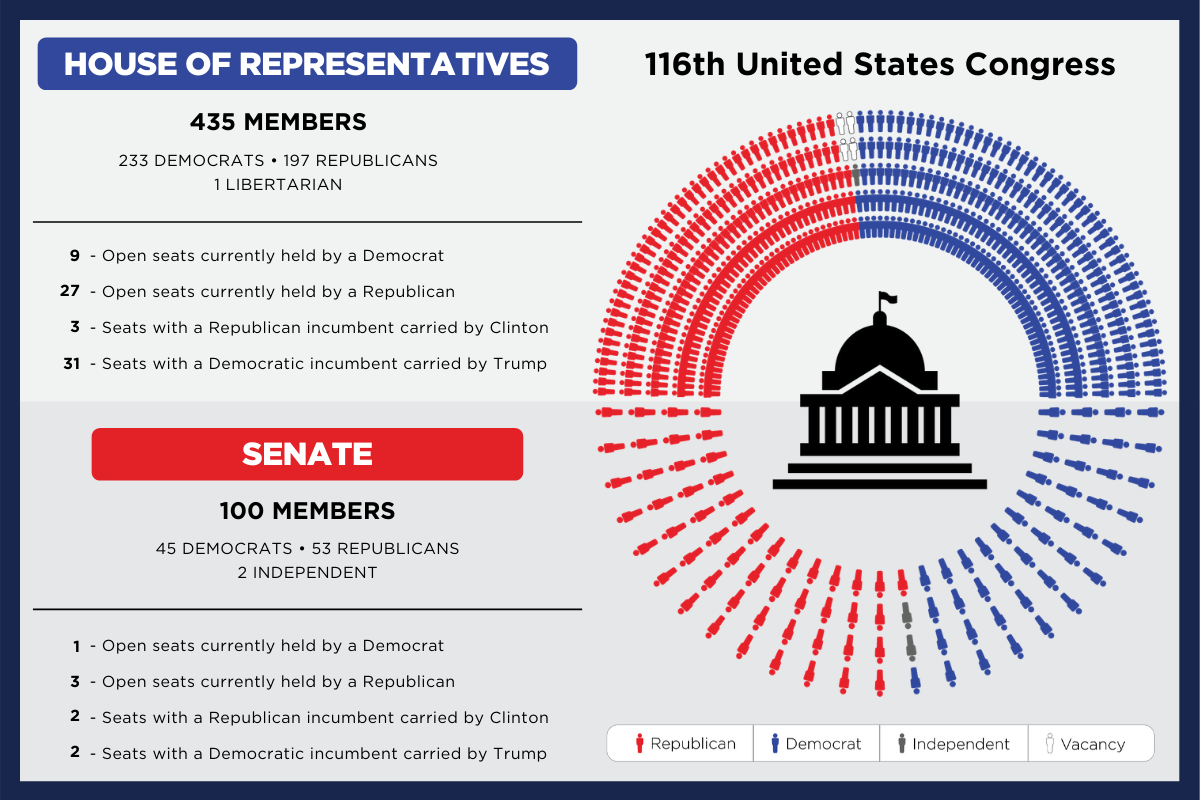 Yang endorses Perelman in FL-23
Former Democratic presidential candidate Andrew Yang endorsed Jen Perelman in Florida's 23rd Congressional District primary. Perelman faces incumbent Debbie Wasserman Schultz.
Yang said, "Jen Perelman is first and foremost an activist. She was born and raised in Florida where she attended marches and protests with her parents growing up. Today, she uses her law degree to protect voting rights, defend women's reproductive health, and help people navigate the criminal justice system—all pro bono."
Schultz was first elected in 2004. She was re-elected in 2018 with 59% of the vote to Joe Kaufman's (R) 36%. In her most recent contested primary in 2016, she defeated Tim Canova 57% to 43%. Schultz served as Democratic National Committee chairwoman from 2011 to 2016. She resigned as chair after WikiLeaks published emails indicating that party officials favored Hillary Clinton's presidential primary campaign over Bernie Sanders'.
Perelman said, "It's time for our representatives to stop putting the interests of corporations and wealthy CEOs before their constituents." She supports Medicare for All and a Green New Deal. She says her campaign doesn't take money from corporate interests. In addition to Yang, Perelman's list of endorsers includes Brand New Congress, Our Revolution Broward, and former Democratic presidential candidate Marianne Williamson. 
Schultz's campaign website says she is "a true progressive champion who will fight for South Florida families." She says she passed legislation to make swimming pools safer, support federal child exploitation interdiction efforts, and make it easier for women who conceived a child by rape to terminate parental rights of the rapist. Schultz's endorsers include Giffords: Courage to Fight Gun Violence, the Sierra Club, and Planned Parenthood Action Fund.
The primary is Aug. 18.
Jones releases first TV ad in NY-17
Mondaire Jones released his first TV ad in New York's 17th Congressional District primary. The ad says he's the only candidate who supports Medicare for All and who has endorsements from leading progressives, such as Sen. Elizabeth Warren (D-Mass.). It highlights his background working in the Justice Department during the Obama administration and attending Harvard Law School. 
Incumbent Nita Lowey, who was first elected in 1998, isn't seeking re-election. Six candidates are running in the June 23 primary. In addition to Jones, they are:
Catherine Parker ended her primary bid last week but will still appear on the ballot.
As of March 31, Schleifer led in fundraising with $2.3 million, including $1.7 million in self-funding. Farkas was second with $925,000 and Jones third with $831,000.
State executives

Final pre-primary campaign finance report shows Stephen Smith leading West Virginia gubernatorial candidates in fundraising
According to campaign finance reports filed on May 29, Stephen Smith leads the Democratic gubernatorial field in fundraising.
The reports showed Smith raised $920,000. Ben Salango raised $720,000, and Ron Stollings banked $250,000. Two other candidates reported raising less than $3,000.
A Triton Polling & Research survey released May 28 found Salango at 30% and Smith at 27% support, respectively. Ron Stollings followed with 10% support, while 29% of voters were undecided. The poll had a margin of error of 6.4 percentage points.
The Stollings campaign criticized the survey, calling it "an unscientific poll with a high margin of error [that] only counts voters with landline phones. The poll misses everyone who uses a cell phone, which is everyone."
Salango, a member of the Kanawha County Commission, is backed by Sen. Joe Manchin (D), former Gov. Gaston Caperton (D), and the state AFL-CIO. Smith's backers include Planned Parenthood Votes! South Atlantic.
The June 9 primary is open to registered Democrats and unaffiliated voters only. Democrats have won every West Virginia gubernatorial election since 2000.
Jennifer Carroll Foy launches campaign for governor of Virginia
Virginia state Del. Jennifer Carroll Foy (D) kicked off her campaign for governor of Virginia on May 27. Foy has represented House District 2, a coastal district that includes the Marine Corps' Quantico Base, since 2017.
In her campaign kickoff video, Foy said she was running because "We are still being told no. No to affordable health care. No to criminal justice reform. No to a clean and safe environment. No to common sense gun safety legislation."
Foy is the first Democrat to kick off her campaign. Other figures who have indicated they were considering a run include Lt. Gov. Justin Fairfax (D), state Attorney General Mark Herring (D), and former Gov. Terry McAuliffe (D). 
Virginia is the only state to prohibit governors from serving consecutive terms, meaning incumbent Ralph Northam (D) cannot run for re-election.
Virginia will elect its next governor on Nov. 2, 2021. Virginia is currently a Democratic trifecta, where a Democrat is governor and Democrats hold majorities in both chambers of the General Assembly.
Legislatures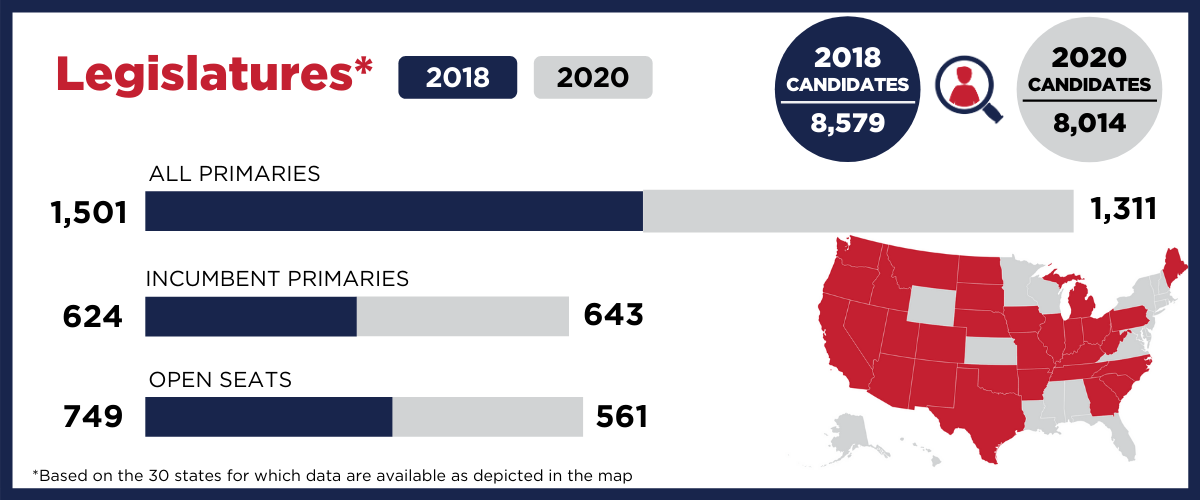 Washington District 37 Democrats and retiring incumbent endorse competing candidates
On May 19, Washington's 37th Legislative District Democrats endorsed Kirsten Harris-Talley (D) in the seven-way primary for Legislative District 37, Position 2. This endorsement comes after retiring state Rep. Eric Pettigrew (D-37-2) endorsed Andrea Caupain (D). Pettigrew's retirement leaves the District 37-2 seat open for the first time since 2002.
Harris-Talley is the interim executive director at NARAL Pro-Choice Washington. She previously was an at-large member of the Seattle City Council for two months in 2017. The council appointed her to the seat following Tim Burgess' resignation. She described herself as an "activist working shoulder to shoulder with community in Seattle … for over 20 years for racial, gender, and economic justice."
Caupain has been the C.E.O. of Byrd Barr Place, a community advocacy organization, since 2008. She was appointed to the Washington State Commission on African American Affairs in 2018. Caupain said, "I have worked on behalf of Communities of Color and working-class families to make a positive change on issues of racial and social equality."
Both Harris-Talley and Caupain could advance to the general election. Washington has a top-two primary system. All candidates, regardless of partisan affiliation, compete in a single primary with the top two vote-getters advancing to the general election. In District 37-2, there are five Democrats, one Republican, and one Progressive Party member competing in the top-two primary. The other Democrats in the primary include Chukundi Salisbury, a Seattle Parks and Recreation manager, Andy Goeres, a corporate financial consultant, and Robert Redwine. The remaining two candidates are Stephen Richter (R) and Kathy Woodward (P).
Progressive organization endorses challenger to incumbent Washington District 5 senator
On May 27, Fuse Washington issued a sole endorsement for Ingrid Anderson (D) in the Legislative District 5 Senate race. The group describes itself as "the state's largest progressive organization," and said that it is designed "to give ordinary people a strong voice in politics." Anderson is challenging incumbent state Senator Mark Mullet (D) for the District 5 seat. 
Anderson and Mullet are the only two candidates in the election, which means both will progress to the general election in Washington's top-two primary system. Organizations like Fuse Washington and others have opted to endorse only one of the two candidates, highlighting an ideological divide. 
Anderson is a psychiatric nurse. In addition to Fuse Washington, she received sole endorsements from the Washington Conservation Voters, the Washington State Labor Council, and the Working Families Party.
Mullet is a restaurant owner with a background in international finance. He was first elected in 2012 and won re-election in 2016. He received sole endorsements from the Washington Fire Chiefs, Washington State Realtors, and the Washington State Patrol Troopers Association. 
This is the first time Mullet will face a Democrat in the primary and general election. During his 2012 and 2016 campaigns, Mullet was the lone Democrat versus a Republican candidate.
Power players
"The LGBTQ+ Equality Caucus serves as a resource for Members of Congress, their staff, and the public on LGBTQ+ issues at the federal level. The Caucus works toward the extension of equal rights, the repeal of discriminatory laws, the elimination of hate-motivated violence, and the improved health and well-being for all regardless of sexual orientation or gender identity and expression." – Congressional LGBTQ+ Equality Caucus website
Founded in 2008 by U.S. Sen. Tammy Baldwin (D-Wis.) and former U.S. Rep. Barney Frank (D-Mass.), the Congressional LGBTQ+ Equality Caucus says it is "strongly committed to achieving the full enjoyment of human rights for LGBTQ+ people in the U.S. and around the world." To view the members of the LGBTQ+ Equality Caucus, click here.
The LGBTQ+ Equality Caucus is affiliated with Equality PAC, a political action committee that says it is "dedicated to bringing nearer the full legal and societal equality of LGBT people and creating a federal legislative environment conducive to that goal." The group says it supports "openly LGBT candidates running for federal office, as well as members of the Congressional LGBT Equality Caucus who are facing tough re-election challenges." Equality PAC designates its endorsed candidates as Allies for Equality and LGBTQ Leaders.