This week: Key June 2 election results, NRA endorses Caldarera over Trump-endorsed Malliotakis in NY-27, and Vermont Gov. Phil Scott to seek re-election.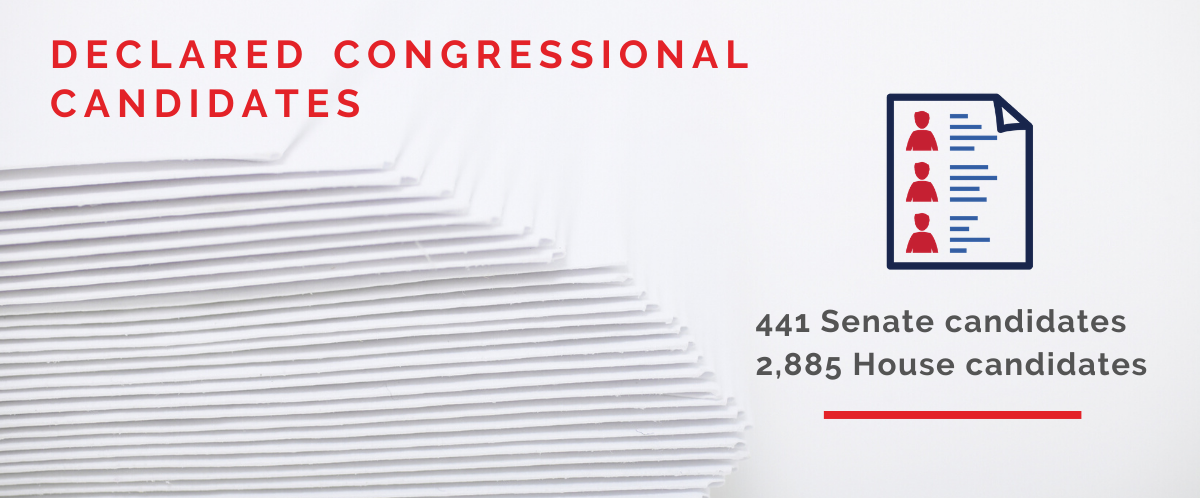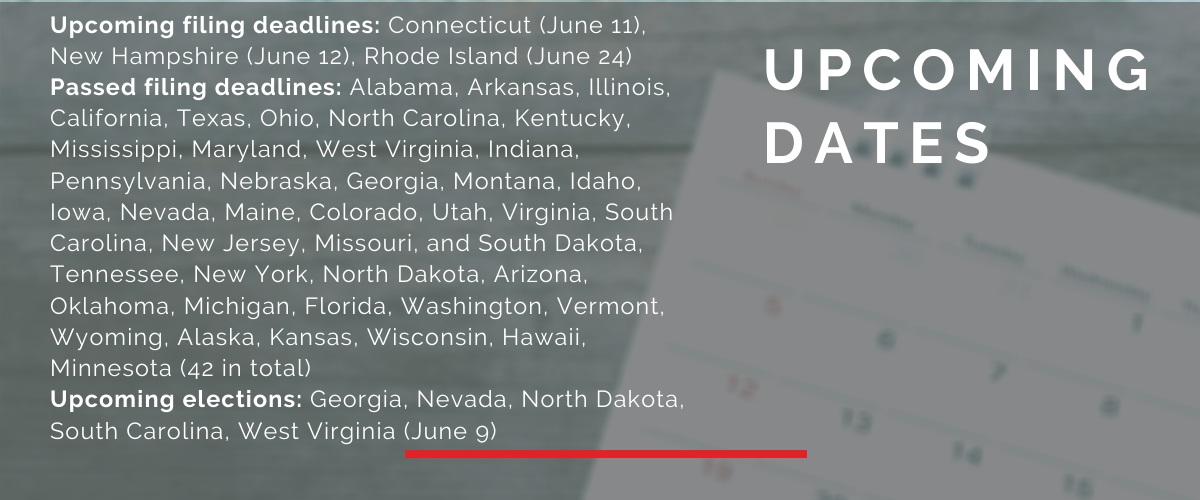 On the news
Where do Republican and conservative pundits and commentators disagree? Each week, we bring you excerpts that highlight differing views.
On racism in America  
"While I understand the frustration and anger, I do not condone the violence spreading across this country in response to Floyd's horrific killing. Rioting tearing apart Minneapolis and cities coast-to-coast will never lead to anything but more suffering. Those who are committing crimes are distracting us from the even larger group of people who are peacefully demonstrating.

But we cannot shrug off Floyd's killing – along with the killings of so many other black Americans throughout our nation's history and up through today.

How many more black people must die, and how many more times will statements of sympathy have to be issued? How many times will protests have to occur? How many more committees will have to be formed until America admits that racism is still a problem in this country?

Racism in America is a fatal wound. Every time another incident occurs we put a Band-Aid on it, but the Band-Aid keeps falling off. Band-Aids are not enough to ever stitch this country back together."
Kay Coles James, Fox News, May 31, 2020
"When the violence began, what we needed more than anything was clarity in the middle of this. It's hard to see when the tear gas starts. Someone in America needed to tell the truth to the country. Instead, almost all of our so-called conservative leaders joined the left's chorus, as if on cue. … 

Meanwhile, Kay Coles James, who is the president of the Heritage Foundation — that's the largest conservative think tank in the country. You may have sent them money, hopefully for the last time. Kay Coles James wrote a long scream denouncing America as an irredeemably racist nation: 'How many times will protests have to occur?'

Got that? 'Have to occur.' Like the rest of us caused this by our sinfulness.

The message from our leaders on the right, as on the left, was unambiguous: Don't complain. You deserve what's happening to you."
Tucker Carlson, Fox News, June 2, 2020
June 2 elections review
U.S. Congress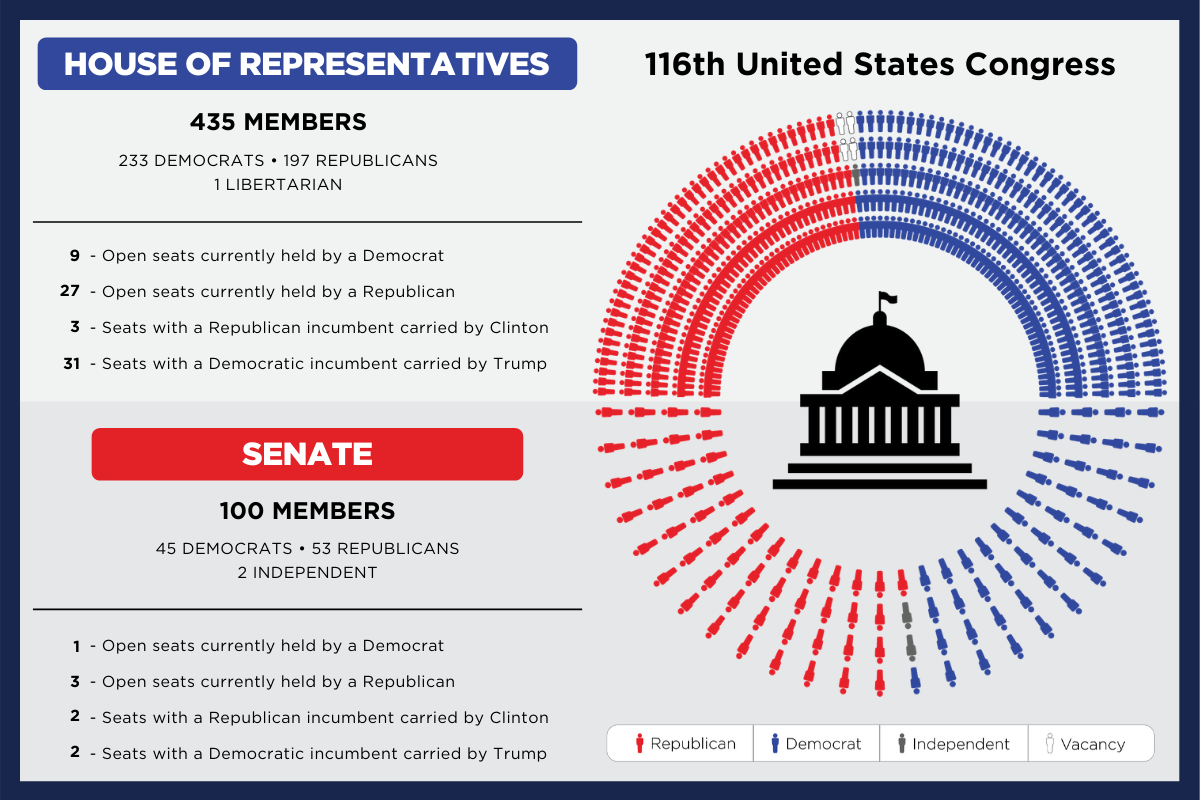 Wagle drops out of Senate primary in KS
Susan Wagle dropped out of the Senate primary in Kansas. Nine candidates remain in the Aug. 4 primary.
Wagle cited family needs following the death of her daughter in March. She also said her duties as state Senate president to "stop Laura Kelly's plan to advance socialized medicine and take the necessary steps to rein in her executive overreach during the pandemic" required her full attention.
As we reported earlier, Kansas Republican Party Chairman Mike Kuckelman sent Wagle and Dave Lindstrom letters asking them to drop out of the primary. State party executive director Shannon Golden said the party wanted a contest between Kris Kobach and Roger Marshall.
Wagle's campaign representative Matt Beynon said at the time, "Private conversations with Mike Kuckelman over the past year have made it clear he's been opposed to Susan's campaign from the start, and today, he simply put that on paper. Others can speculate on his motives, but it may be as simple as he doesn't support strong, pro-life conservative women."
Kobach was Kansas' secretary of state from 2011 to 2019. He defeated incumbent Jeff Colyer in the 2018 gubernatorial primary and lost to Democrat Laura Kelly in the general election 43% to 48%. Marshall was first elected to the House in 2016.
Bob Hamilton, a former owner of a plumbing business, led in fundraising through March 31 with $2.2 million, including $2 million in self-funding. Marshall raised $2.1 million. Wagle had raised $728,000, including $275,000 in self-funding, and was third in fundraising. Kobach had raised $595,000.
Incumbent Sen. Pat Roberts (R), who was first elected in 1996, is not seeking re-election.
NRA endorses Caldarera over Trump-endorsed Malliotakis in NY-27
The National Rifle Association (NRA) recently endorsed Joe Caldarera in New York's 11th Congressional District primary. He faces state Assemblywoman Nicole Malliotakis. President Donald Trump endorsed Malliotakis in February.
Caldarera said, "I have always been steadfast and strong in my support for our 2nd Amendment constitutional rights, and I am thrilled that the NRA has endorsed my campaign. Nicole Malliotakis does not share the values of the people of Staten Island and South Brooklyn, and I am looking forward to offering them a loyal conservative choice on June 23rd." 
Rob Ryan, a Malliotakis campaign representative, said, "It's easy to get a high grade on any questionnaire when you've never held elective office. … For 10 years, Nicole Malliotakis has served in the legislature and has cast votes that reflect the views of her constituents. She is endorsed by President Trump and the Republican County Committees and Conservative Party in the 11th Congressional District and she is the conservative Republican candidate who can defeat Max Rose."
The New York Post reported that the NRA gave Malliotakis a C- grade on her legislative record and that she voted for the NY Secure Ammunition and Firearms Enforcement Act in 2013, which the NRA opposed. The bill, which became law, expanded the definition of assault weapon and expanded background checks, among other changes.
Malliotakis will appear on the general election ballot regardless of whether she wins the Republican Party primary, as she is the Conservative Party nominee. 
Incumbent Rep. Max Rose (D) was first elected in 2018, defeating incumbent Daniel Donovan (R) 53% to 47%. Three election forecasters rate the general election a Toss-up.
The primary is June 23.
State executives

Incumbent Jim Justice leads in first public poll of West Virginia's gubernatorial primary
West Virginia Gov. Jim Justice (R) leads all six of his challengers ahead of the June 9 gubernatorial primary, according to a Triton Research & Polling survey released May 28.
The poll, the first in the primary to be publicly released, found Justice leading with 55% of the vote, followed by former state Del. Michael Folk with 16% support and businessman Woody Thrasher with 15%. No other candidate had more than 2% support. Eight percent of voters were undecided. The survey's margin of error was 3.7 percentage points.
As of May 24, Justice also led the Republican candidates in fundraising with $630,000 raised to $450,000 for Thrasher and $100,000 for Folk. None of the other candidates reported raising more than $5,000.
Justice was elected as a Democrat in 2016 before joining the Republican Party in August 2017. His backers include President Trump (R) and the National Rifle Association. Thrasher, a former Justice administration official, has endorsements from the Charleston Gazette-Mail and the West Virginia University Republicans.
The June 9 primary is open only to registered Republicans and unaffiliated voters. The last Republican to win election as governor of West Virginia was Cecil Underwood (R) in 1996.
Vermont Gov. Phil Scott to seek re-election
May 28 was the filing deadline for candidates seeking a major party's nomination for governor of Vermont. Incumbent Phil Scott (R) announced that morning he would seek election to a third two-year term, setting up a primary with four challengers on Aug. 11. Scott said he did not intend to actively campaign as long as the state remained under a state of emergency due to the coronavirus pandemic.
Scott was elected governor 53-44 in 2016 over former Secretary of the Agency of Transportation Sue Minter (D) and defeated businesswoman Christine Hallquist (D) 55-40 to win re-election in 2018. He faced contested Republican primaries in both years, defeating Bruce Lisman (R) 60-39 in 2016 and Keith Stern (R) 67-33 in 2018.
Four other Republicans filed for the nomination: Douglas Cavett (R), John Klar (R), Bernard Peters (R), and Emily Peyton (R). Both Peters and Peyton ran in the 2014 gubernatorial election. Peyton received 1.6% of the vote on the Liberty Union ticket, while Peters won 0.7% of the vote as an independent candidate.
The Aug. 11 primary is open to all registered voters.
Legislatures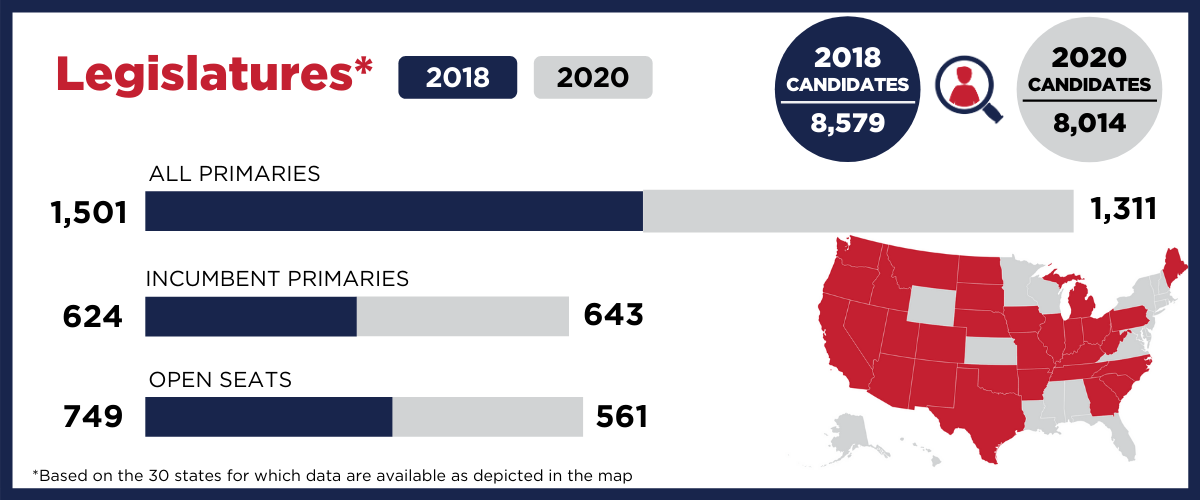 Alaska District 30 GOP asks incumbent Rep. Gary Knopp (R-30) not to run as a Republican
On May 29, Alaska's House District 30 GOP committee published an open letter to incumbent Rep. Gary Knopp (R-30). In the letter, Chairman Thomas Daly wrote, "Since your election the team is disappointed and no longer supports your candidacy." He added, "it falls to me to ask that you with draw [sic] from the primary as a Republican candidate. If you wish to continue affiliated [sic] with some other group, good luck to you."
Knopp was first elected in 2016. Following the 2018 elections, Republicans held a 23-16-1 majority in the House of Representatives. They were unable to form a majority coalition after Knopp and seven other Republican representatives created a power-sharing agreement with Democratic members to establish a bipartisan majority.
On June 1, Knopp responded, saying, "I represent all of my constituents, not just a handful of short-sighted individuals. Many people in our party have divergent views on many issues that will face the Legislature next session." He continued, "I decline your invitation to withdraw from the Republican primary, however, I do look forward to debating with the other Republican candidates." 
District 30 is a strongly Republican district. During the 2016 presidential election, Donald Trump (R) defeated Hillary Clinton (D) 71-21 in the district in 2016. Knopp will face Kelly Wolf and Ronald Gillham in the Republican primary. The District 30 GOP has not yet endorsed either candidate.
Tulsa Beacon
and
Tulsa World
endorse competing candidates in Oklahoma's House District 69 primary
On May 21, the Tulsa Beacon endorsed Angela Strohm (R) in Oklahoma's House District 69 primary. Strohm is challenging Rep. Sheila Dills (R), who was first elected in 2018 after defeating incumbent Rep. Chuck Strohm (R), Angela Strohm's husband, in the Republican primary 64-36%. On May 9, the Tulsa World endorsed Dills. Charter schools and school choice are top issues in the 2020 primary.
In Strohm's endorsement, the Tulsa Beacon described the candidate as "a genuine conservative Republican who believes in smaller, more efficient government." In a later piece, the paper wrote that "Dills opposes school choice options."
In its Dills endorsement, the Tulsa World said she "is a realistic conservative, who has made a name for herself with work for common-sense reforms and transparency in the state's online charter school system." The paper added that Strohm's website "advocates plans to starve public schools and fund voucher schemes for private schools."
There are no other candidates filed to run in the election, meaning the winner of the Republican primary will likely win the seat.
Power players
"Winning For Women is building an infrastructure that will allow right-of-center women leaders to succeed in their pursuit of leadership opportunities, and working to advance free-market principles and a strong national defense." – Winning For Women website
Winning For Women is a 501(c)(4) nonprofit organization that says it is "dedicated to identifying and creating paths forward for women leaders who share core values of economic freedom and strong national security." 
Winning For Women is affiliated with WFW Action Fund, a hybrid political action committee. According to the group's website, "WFW Action Fund recognizes that there is no shortage of qualified Republican women. But we've seen time and again that the most challenging part of running as a woman is getting through the primary." The group says, "WFW Action Fund will be playing big in the 2020 primaries to make sure that Republican women have every advantage that their opponents may have – and that means giving them support from start to finish."
Winning For Women released its second round of 2020 endorsements at the end of May, endorsing Kelly Loeffler for Senate and Tiffany Shedd, Mary Miller, Mariannette Miller-Meeks, Claire Chase, and Renee Swann for the House. To see a full list of the candidates the group has endorsed, click here.