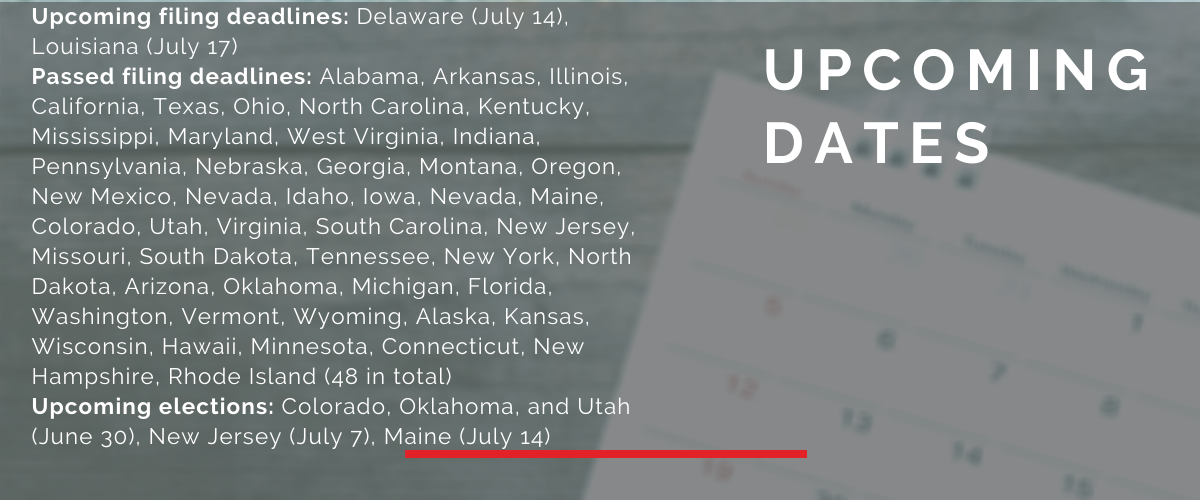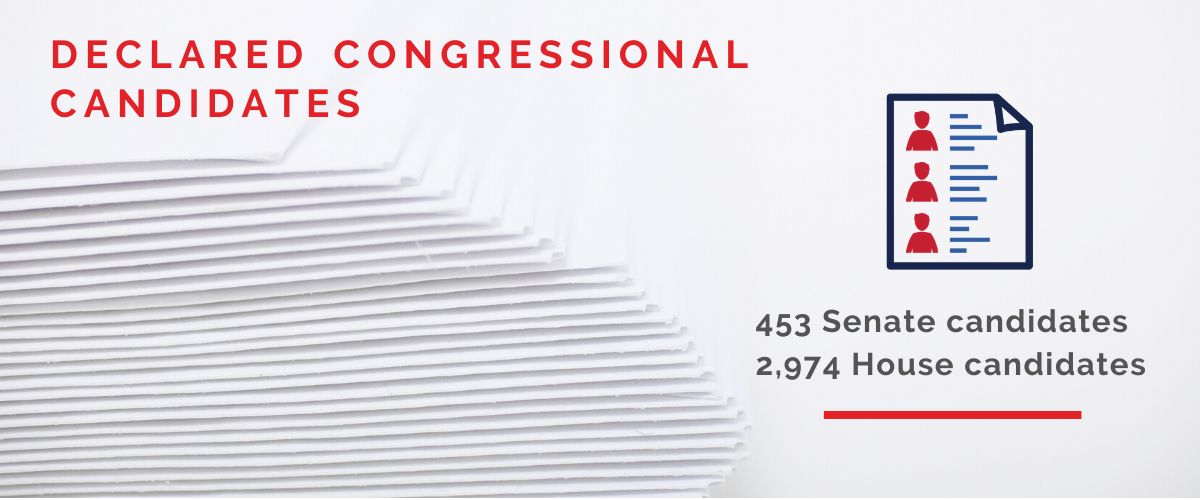 On the news
Where do Republican and conservative pundits and commentators disagree? Each week, we bring you excerpts that highlight differing views.
On The Room Where It Happened by John Bolton
"Forgive me if I roll my eyes whenever Bolton open's [sic] his mouth.

"Are his allegations against Trump true? It wouldn't surprise me if some indeed were. People have made their minds about Trump long ago. Half the country views him as a modern-day dictator. The other half sees a strong, decisive, and refreshing leader. Readers will pore over through Bolton's book and see what they want to see.

"But everyone should remember an infamous quote from then-President George W. Bush, who, after all, hired Bolton and at one point nominated him to be his permanent representative at the United Nations: 'Let me just say from the outset that I don't consider Bolton credible.'

"Ditto."
Daniel DePetris, Washington Examiner, June 20, 2020 
"I have no doubt that Bolton is telling the truth. … I've known John Bolton a long time, and John Bolton is an honest man. He tells the truth. …

"Nor is he the type to get confused. He is a meticulous note-taker. When we read Bolton's book, we will almost certainly be reading the nearest thing to the truth about the Trump administration that we're likely to get before historians have a chance to get inside the administration's archives. …

"Here is what is relevant for Republican elites going forward: They have known John Bolton for a long time, too. Almost every Republican elected official, every influential Washington conservative, and many Republican donors know John Bolton. And they, too, know he's honest."
William Kristol, The Bulwark, June 17, 2020 
Election results
Kentucky's 4th Congressional District: Incumbent Thomas Massie defeated challenger Todd McMurtry. As of 9 a.m. ET on June 24, Massie had 88% of the vote to McMurtry's 12%. McMurtry was Massie's first primary challenger since he won election to the House in 2012. Both candidates ran on their different approaches to conservatism and accused one another of not supporting President Trump. 
New York's 2nd Congressional District: As of 9 a.m. ET on June 24, this race was too close to call. Andrew Garbarino had received 63% of the vote to Mike LiPetri's 37%. Incumbent Peter King (R), first elected in 1992, did not seek re-election. New York state law prohibits absentee ballots from being counted until the beginning of the canvas period, which starts one week after election day. Decision Desk HQ projected that several high-profile New York primaries would not be possible to call until June 30, at the earliest, owing to a higher rate of absentee ballot requests during the coronavirus pandemic.
New York's 27th Congressional District: Christopher Jacobs defeated Beth Parlato and Stefan Mychajliw in the Republican primary for New York's 27th Congressional District. As of 9:15 a.m. ET on June 24, Jacobs had 71% of the vote to Parlato's 16% and Mychajliw's 13%. The seat had been left open after Chris Collins (R) resigned in October 2019. Jacobs was the Republican nominee in the special election to complete the remainder of Collins' term, which also took place on June 23. In that race, Jacobs won 69% of the vote to Nate McMurray's (D) 30%, Duane Whitmer's (L) 1%, and Michael Gammariello's (G) 1%.
Virginia's 2nd Congressional District: Scott Taylor defeated Ben Loyola and Jarome Bell to win the Republican nomination in Virginia's 2nd Congressional District. Taylor won 49% of the vote to Loyola's 29% and Bell's 22%. Taylor represented the 2nd District for a single term before being unseated by Elaine Luria (D) in 2018. He will face Luria, who was unopposed in the Democratic primary, in the November election.
North Carolina"s 11th Congressional District runoff: Madison Cawthorn defeated Lynda Bennett in North Carolina's 11th Congressional District Republican primary runoff on June 23. Cawthorn received 66% of the vote to Bennett's 34%. Former incumbent Mark Meadows (R) did not seek re-election and left office early to serve as White House chief of staff. Meadows, along with President Donald Trump, endorsed Bennett in the race. Cawthorn was endorsed by several former primary candidates, local sheriffs, and the Protect Freedom PAC. Incumbent Mark Meadows (R) did not seek re-election. 
Cawthorn took Ballotpedia's Candidate Connection survey. Read his full responses here. A sample response is below, with Ballotpedia's question in bold.
Who are you? Tell us about yourself.
Madison Cawthorn is an 8th generation resident of North Carolina's 11th district. His ancestors date back all the way to the Revolutionary war. Madison was nominated to the U.S. Naval Academy in 2014. Unfortunately, his plans were derailed after he nearly died in a tragic automobile accident that left him partially paralyzed and in a wheelchair. Madisons accident built his faith, made him a fighter, helped him appreciate everyday, and inspired him to help everyone he encounters overcome whatever adversity they face in their daily lives.
U.S. Congress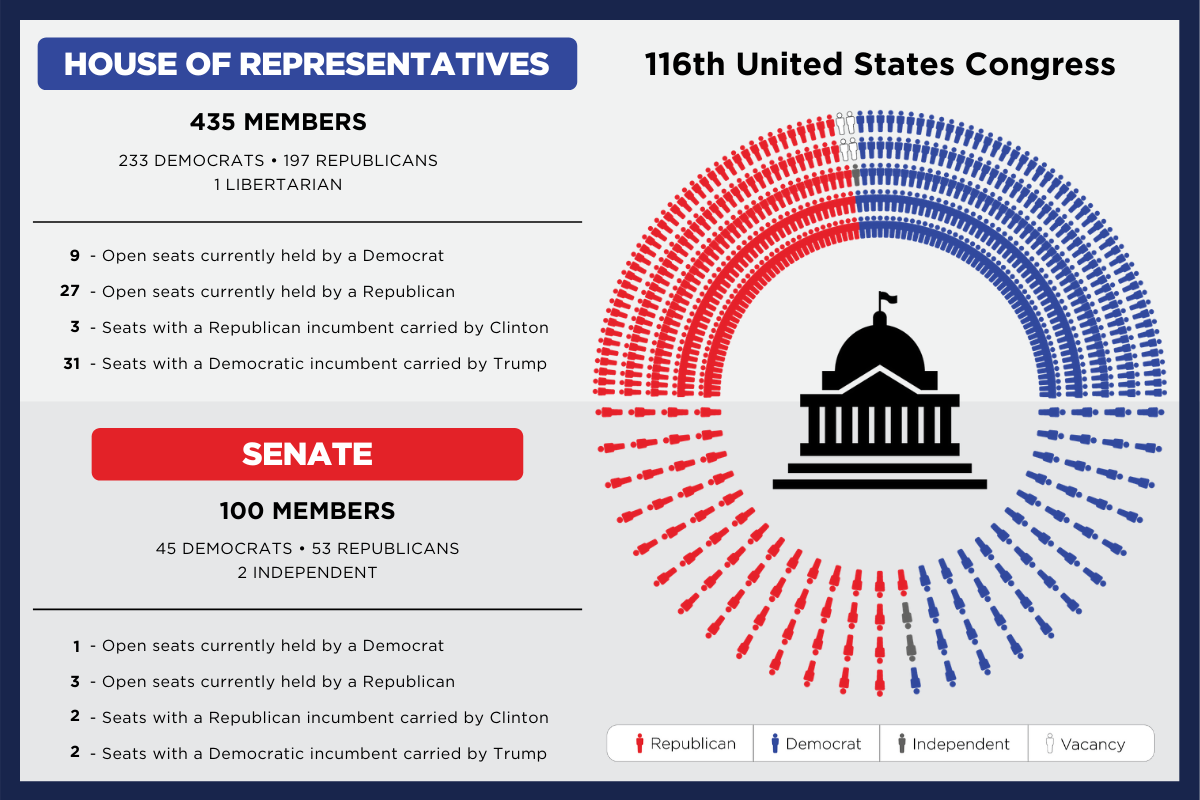 Trump to hold rally for Tuberville in Alabama
Last week, media outlets reported that President Donald Trump is planning to hold a rally in support of Senate candidate Tommy Tuberville in Mobile, Alabama, shortly before the July 14 primary runoff. Mobile is candidate Jeff Sessions' hometown. 
Trump endorsed Tuberville following the March 3 primary. The president has criticized Sessions for recusing himself from the investigation into Russian interference with the 2016 presidential election when Sessions served as U.S. attorney general. Sessions has said he legally had to recuse himself as a former member of Trump's presidential campaign. 
On May 22, Trump tweeted, "3 years ago, after Jeff Sessions recused himself, the Fraudulent Mueller Scam began. Alabama, do not trust Jeff Sessions. He let our Country down." 
Sessions responded, "Look, I know your anger, but recusal was required by law. I did my duty & you're damn fortunate I did. It protected the rule of law & resulted in your exoneration. Your personal feelings don't dictate who Alabama picks as their senator, the people of Alabama do." Sessions published an "open letter to the people of Alabama" earlier in May defending his recusal.
Last week, former U.S. attorney general Ed Meese recorded a radio ad for the Sessions campaign saying, "If Jeff had not recused, he would have broken the law, and the Democrats would have damaged President Trump badly." Meese served during the Reagan administration.
Trump defeated Hillary Clinton in the 2016 presidential election 62% to 34% in Alabama. The Senate primary runoff winner will face incumbent Doug Jones (D) in November.
Hice revokes Greene endorsement in GA-14 runoff
Rep. Jody Hice (R), a member of the House Freedom Caucus, revoked his endorsement of Marjorie Taylor Greene in Georgia's 14th Congressional District primary runoff. 
His statement followed a Politico piece featuring comments Greene made about Muslims and black people. According to the piece, Greene's comments included, "Guess what? Slavery is over. … Black people have equal rights," and, "There is an Islamic invasion into our government offices right now."
Hice wrote on Facebook, "In the midst of these difficult times, it is more important than ever before that we have leaders in Washington who can heal our nation, not divide it further. I find Marjorie Taylor Greene's statements appalling and deeply troubling, and I can no longer support her candidacy in Georgia's 14th Congressional District." 
Hice had endorsed Kevin Cooke ahead of the June 9 primary. 
The Atlanta Journal-Constitution's Tia Mitchell wrote, "Hice's statement is significant because the caucus, which represents the House's most conservative members, helped recruit Greene to run for this seat and has poured nearly $200,000 into her campaign."
House Minority Whip Steve Scalise (R) endorsed runoff candidate John Cowan and said,
"The comments made by Ms. Greene are disgusting and don't reflect the values of equality and decency that make our country great."
Greene tweeted, "Every Republican, every Christian Conservative is going to be called a racist and a bigot by the Fake News Media, as have Steve Scalise and Liz Cheney. I'm sorry my future colleagues are unable to stand up to the pressure and fight back. … I'm sick-and-tired of watching establishment Republicans play defense while the Fake News Media cheers on Antifa terrorists, BLM rioters, and the woke cancel culture, as they burn our cities, loot our businesses, vandalize our memorials, and divide our nation."
Cowan responded, "Yeah, Marjorie talks tough, but she instead of staying to fight the Democrat incumbent in her home district, she fled to our district because she knew she couldn't win. Vote #CowanForCongress: All of the conservative, none of the embarrassment."
Greene and Cowan advanced to the Aug. 11 runoff as the top two finishers in the nine-candidate primary field. Greene received 40% of the vote to Cowan's 21%. Georgia's 14th is a safe Republican district. Incumbent Tom Graves (R), who assumed office in 2010, did not seek re-election.
State executives

Utah gubernatorial candidates meet for final debate
The four Republicans seeking their party's nomination for governor of Utah met for a final debate on June 16. Spencer Cox, Greg Hughes, Jon Huntsman, and Thomas Wright discussed Utah's response to the coronavirus pandemic and civil unrest following the death of George Floyd.
In response to a question on changes to Utah's law enforcement practices, Cox, the current lieutenant governor, said Gov. Gary Herbert (R) had already prohibited law enforcement use of chokeholds on individuals in police custody. He added that police were asked to respond to too many types of emergencies and called for expanding police training and increasing funding for mental healthcare. 
Hughes said he would implement a requirement that police officers report misconduct or use of excessive force and that he was concerned that a new generation of Americans was being raised to view law enforcement with suspicion. 
Huntsman said any effective solution would need to respond to the concerns of protestors and that he would listen to both protestors and law enforcement officials to find common ground.
Wright said he would overhaul the state's police training programs as part of a broader look at the role of policing in Utah. 
The four discussed Gov. Herbert's response to violence that occurred at a protest in Salt Lake City on May 30. Cox said he supported Gov. Herbert's response and that it struck a balance between maintaining order and protecting the protestors' right to free expression. Hughes and Wright said that Gov. Herbert should have activated the Utah National Guard in advance of the protest given that violence had occurred at demonstrations in other cities. Huntsman criticized Gov. Herbert for activating the Utah National Guard, saying that responding to a protest with military force was unacceptable.
Utah's response to the coronavirus pandemic was also a topic of discussion. Hughes, Huntsman, and Wright criticized Cox for his role as leader of the Utah Coronavirus Task Force, saying that the appointment was intended to help his chances in the election. Cox said he stood by the work he had done on the task force and that Utah's response to the pandemic had been effective. 
The winner of the June 30 primary, which is open only to registered Republicans, will face law professor Chris Peterson (D) in the November general election. Republicans have won every Utah gubernatorial election since 1984.
2020 battleground primary recap: Governor of Montana
In this series, we look back at recent state executive primaries to see what they can tell us about the November elections.
Montana's current governor, Steve Bullock (D), is term-limited, leaving the office open. This year, Republicans have the potential to win their first trifecta in Montana since 2004. Although the party has held majorities in the state Senate since 2009 and the state House since 2011, the last Republican to win a gubernatorial election was Judy Martz (R) in 2000.
U.S. Rep. Greg Gianforte (R) defeated state Attorney General Tim Fox (R) and state Sen. Al Olszewski (R) to win the Republican nomination on June 2. Gianforte received 53% of the vote to Fox's 27% and Olszewski's 19%.
Gianforte, a former tech entrepreneur who was the GOP nominee for governor in the 2016 election, has served in the U.S. House since winning a 2017 special election. Gianforte said his business experience would help him expand Montana's economy. Donald Trump Jr. and the Family Research Council endorsed him.
Fox said he would be the candidate with the best shot to win the governorship in November because of his emphasis on unity. His endorsers included 29 of the 30 members of the state legislature's Solutions Caucus, an unofficial group of legislative Republicans who have voted with Democrats on some issues. 
Olszewski, a first-term state senator, said he was the candidate who would be most faithful to the state GOP's platform. He had 26 endorsers from legislative Republicans, the most of any candidate.
Gianforte will face Democratic nominee Mike Cooney (D), the state's current lieutenant governor, in the general election. Election forecasters say the race is a toss-up.
Legislatures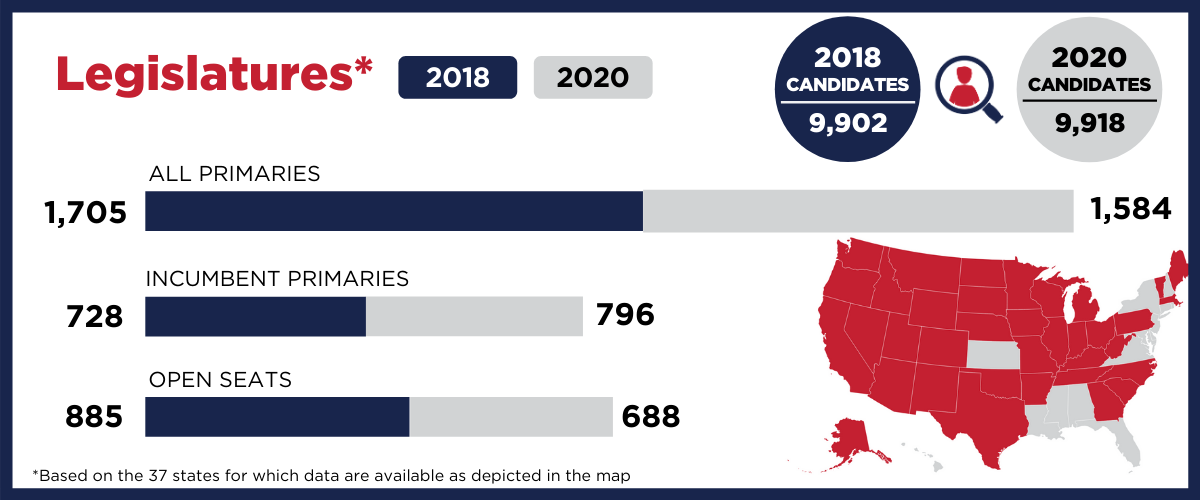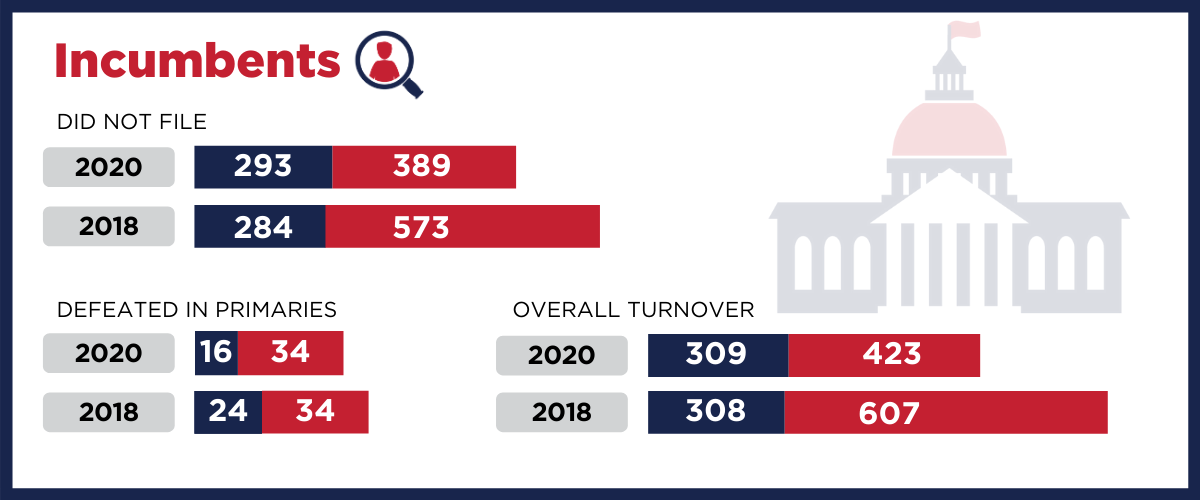 *The number of incumbents who did not seek re-election is provided for the 37 states whose 2020 filing deadlines have already passed. The number of incumbents defeated in primaries is provided for the 19 states that have already held state legislative primaries in 2020.
Local legislators and governor split endorsements in open Utah House District 42 primary
On June 16, Jordan Teuscher (R) promoted two endorsements he received from local legislators in the Republican primary for Utah's open House District 42 seat, including one from the incumbent Rep. Kim Coleman (R-42), who is not seeking re-election. The other local endorsement came from Sen. Lincoln Fillmore (R-10), who currently represents Senate District 10, which encompasses House District 42.
Aaron Starks (R) is also seeking the Republican nomination in the primary. Earlier this month, Starks released campaign material highlighting the endorsement he received from incumbent Gov. Gary Herbert (R). Starks previously served as vice chairman of the Utah Republican Party.
Teuscher and Starks previously ran against one another in April at the Salt Lake County GOP convention. In Utah, a candidate can proceed directly to the general election without a primary if they receive at least 60 percent of the delegate vote at the convention. Teuscher fell short of the 60 percent threshold by two votes, receiving 58 percent to Starks' 42 percent.
The winner of the June 30 primary will face Samuel Winkler (D) and Ryan Boudwin (United Utah), both of whom have qualified to appear on the general election ballot. In 2018, District 42 Rep. Coleman received 67 percent of the vote to Amy Martz's (United Utah) 33 percent.
Six Republicans vying for Louisiana House District 54 seat in July 11 special election
On June 16, James Cantrelle (R) formally announced his candidacy for the July 11 special election to fill the vacant Louisiana House District 54. He joins five other Republicans running to serve out the remainder of the late Rep. Reggie Bagala's (R) term. Bagala, elected in 2019, passed away on April 9, 2020 due to complications related to COVID-19. The special election is open to members of any party, but only Republican challengers have filed.
Cantrelle describes himself as "a businessman and a problem solver," adding that "it is evident that [Louisiana] must operate more like a successful business." He is the son of Jimmy Cantrelle, a former Lafourche Parish President.
Of the five other candidates, Donny Lerille (R) ran against Bagala in the three-way regularly scheduled 2019 election. He placed second, receiving 26 percent of the vote to Bagala's 58 percent. Joseph Orgeron (R) received endorsements from the parish GOPs in Jefferson and Lafourche Parish, both of which make up a bulk of District 54.
Also running in the special election are Dave Carskadon (R), Kevin Duet (R), and Phil Gilligan (R). 
A candidate must receive over 50 percent of the vote to win the special election outright. If no candidate crosses that threshold, the top two vote-getters will advance to a later election.
Power players
"We are determined to be a loud and booming voice for thousands of veterans and patriots who want to see the United States regain the strength, prosperity, and freedom it once enjoyed." – SEAL PAC
SEAL PAC says its mission is to "raise funds to assist conservative, military veteran incumbents and candidates for the U.S. Senate and House of Representatives with their election efforts." The PAC says it intends to spend over $1.5 million supporting veteran candidates in the 2020 election cycle through "direct campaign contributions and highly targeted digital ads, SMS messages, and phone calls to targeted voters."
SEAL PAC, whose acronym stands for "Supporting and Electing American Leaders," says, "Just 30 years ago, nearly 77 percent of Congress had at least some military experience.  Today that number is less than 20 percent.  This is a dangerous trend and it's having a negative impact.  Unlike career politicians, veterans are much more likely to understand what it takes to keep America strong and free."
To view a list of 2020 candidates supported by SEAL PAC, click here.