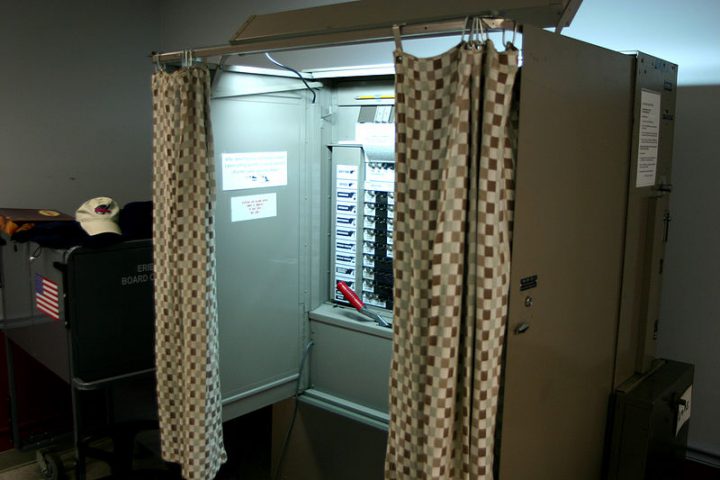 On June 26, the California State Legislature placed on the ballot a constitutional amendment to allow 17-year-olds who will be 18 at the time of the next general election to vote in primary elections and special elections. The constitutional amendment will appear on the ballot for November 3, 2020, or March 8, 2022, depending on the outcome of Senate Bill 300.
The California State Senate voted 31 to 7 to pass the amendment—Assembly Constitutional Amendment 4—on June 25, 2020. Senate Democrats, along with two Senate Republicans, voted for the amendment. Seven Senate Republicans opposed the amendment. The California State Assembly voted 56 to 13 to pass ACA 4 on June 26, 2020. Fifty-five Assembly Democrats, along with one Assembly Republican, supported the amendment. Twelve Assembly Republicans, along with one Assembly Democrat, voted against the amendment. As a constitutional amendment, the governor's signature is not required for the issue to appear on the ballot.
California would be the 19th state to expand voting in primaries to 17-year-olds who will be 18 at the time of the next general election. Ohio was the first state to enact 17-year-old voting for primaries. Colorado was the most recent state, adopting the policy in 2019.
Since the constitutional amendment was passed on June 26, it missed the deadline of June 25, 2020, for the legislature to place measures on the November ballot. However, the legislature is considering Senate Bill 300 (SB 300), which would extend the deadline to July 1 for the constitutional amendment and several others. SB 300 will need to pass both legislative chambers and be signed by the governor.
Due to negotiations to withdraw a ballot initiative and SB 300, the constitutional amendment could be one of 12 or 13 measures on California's November ballot this year.
Additional Reading: