Michigan Civil Service Commission considers changing rules for deducting union dues from employee paychecks      
The Michigan Civil Service Commission is considering a proposal that would require unionized state employees to authorize union dues deductions from their paychecks on an annual basis. 
What is at issue?
Rule 6-7 of Michigan's Civil Service Rules provides for the deduction of union dues from workers' paychecks, subject to their consent. The rule does not establish an expiration date for dues deduction authorizations: 
"If agreed to in a collective bargaining agreement, the state may deduct the dues or service fee of a member of an exclusively represented bargaining unit through payroll deduction. An appointing authority cannot deduct membership dues or service fees unless the employee has made a voluntary authorization. The director shall establish the exclusive process for employees to authorize or deauthorize deduction of dues or fees." 
Under the proposal pending before the commission, workers would have to renew their authorizations annually. 
What is the Michigan Civil Service Commission? 
The Michigan Civil Service Commission is a state agency that regulates all conditions of employment for classified state employees. The commission comprises four members appointed by the governor to staggered eight-year terms. All four current members of the commission were appointed by former Gov. Rick Snyder (R).
What are the reactions? 
Support
The Mackinac Center for Public Policy supports the proposed rule. Jarret Skorup, a spokesman for the Mackinac Center,

said

, "Michigan became a right-to-work state in 2013, meaning no worker can be forced to pay money to a union in order to keep their job. The Janus decision in 2018 goes further – it allows for workers to have union dues withheld but says they must give 'clear and compelling evidence' that they consent to this. It's not an 'attack' to require a political organization to regularly have to get members to sign up to pay their dues." 

The National Right to Work Foundation

supports

the proposal. In a statement, the group's president, Mark Mix, said, "The commission is taking an important step to proactively protect the First Amendment right of government workers in Michigan, many of whom may have only authorized dues deductions before the Supreme Court recognized those rights in the 2018

Janus

decision, with many likely signing such cards before the Wolverine State adopted right-to-work, when such payments were mandatory." 
Opposition
Gov. Gretchen Whitmer (D)

opposes

the rule change: "We are in the middle of a global pandemic and the worst economic crisis in our lifetimes, and the notion that Civil Service Commission would choose this moment to take power away from our health care workers, road repair workers, corrections officers, and unemployment call center employees is unthinkable." 

State Rep. Terry Sabo (D)

opposes

the proposed rule: "The union provides services to its members to provide better wages, benefits and working conditions and nobody should be allowed to freeload in receiving those services. What is the benefit of making union members authorize over and over again other than to continue adding hurdles to union membership?"

What comes next? 
The Michigan Civil Service Commission is set to take a vote on the proposal at its next public meeting, scheduled for 10 a.m. on July 13. 
What we've been reading 
The big picture
Number of relevant bills by state
We are currently tracking 97 pieces of legislation dealing with public-sector employee union policy. On the map below, a darker shade of green indicates a greater number of relevant bills. Click here for a complete list of all the bills we're tracking.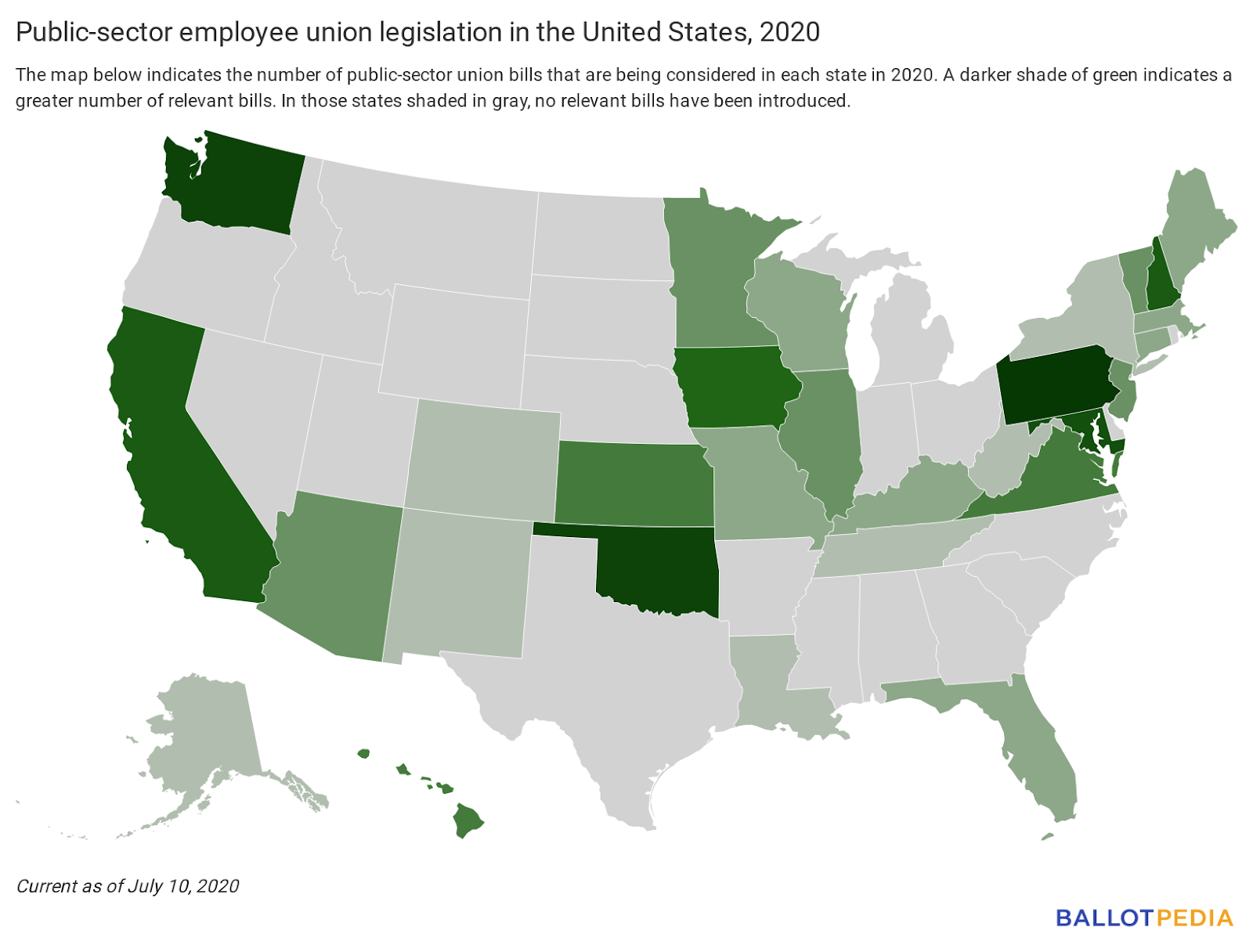 Number of relevant bills by current legislative status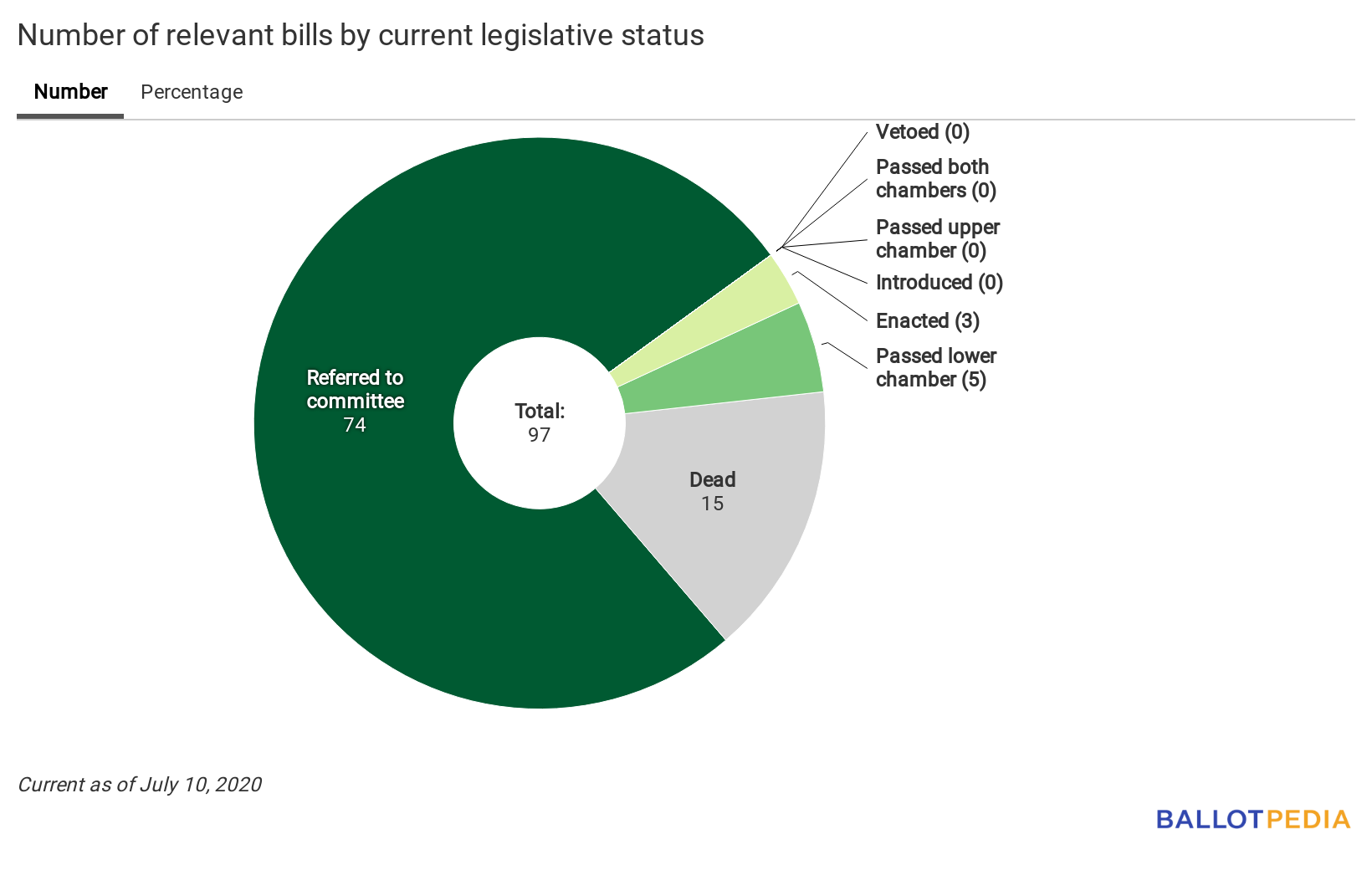 Number of relevant bills by partisan status of sponsor(s)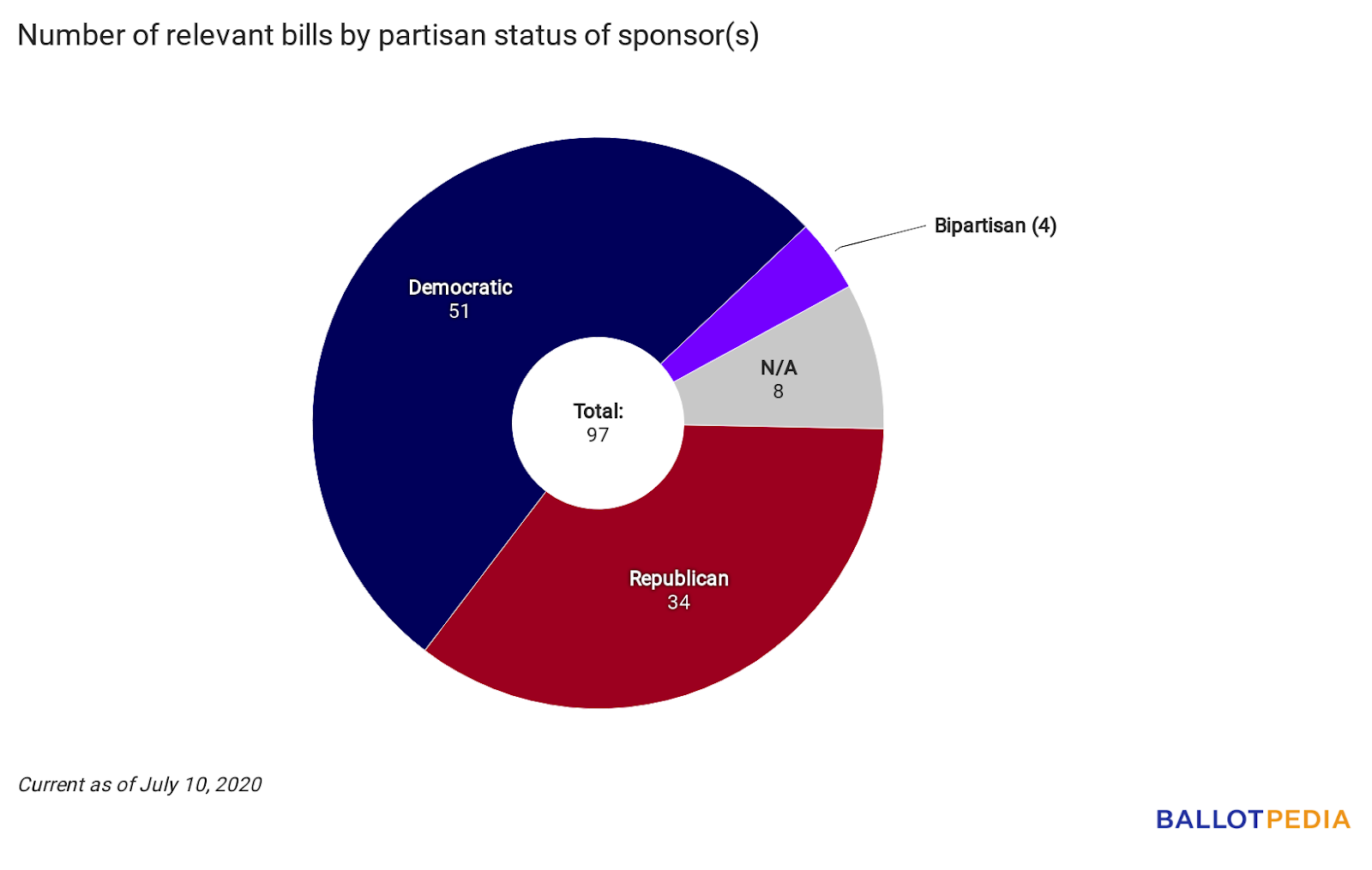 Recent legislative actions
Below is a complete list of relevant legislative actions taken since our last issue.
California AB2850

: This bill would specify that the Public Employment Relations Board has jurisdiction to enforce statutory provisions governing employer-employee relations within the San Francisco Bay Area Rapid Transit District.

Democratic sponsorship.

Amended and re-referred to Labor, Public Employment, and Retirement Committee on July 8.