This week: Tuberville defeats Jeff Sessions in Alabama Senate runoff, PAC spends $3 million to oppose Kobach in Kansas Senate primary, and Washington gubernatorial candidates hold debate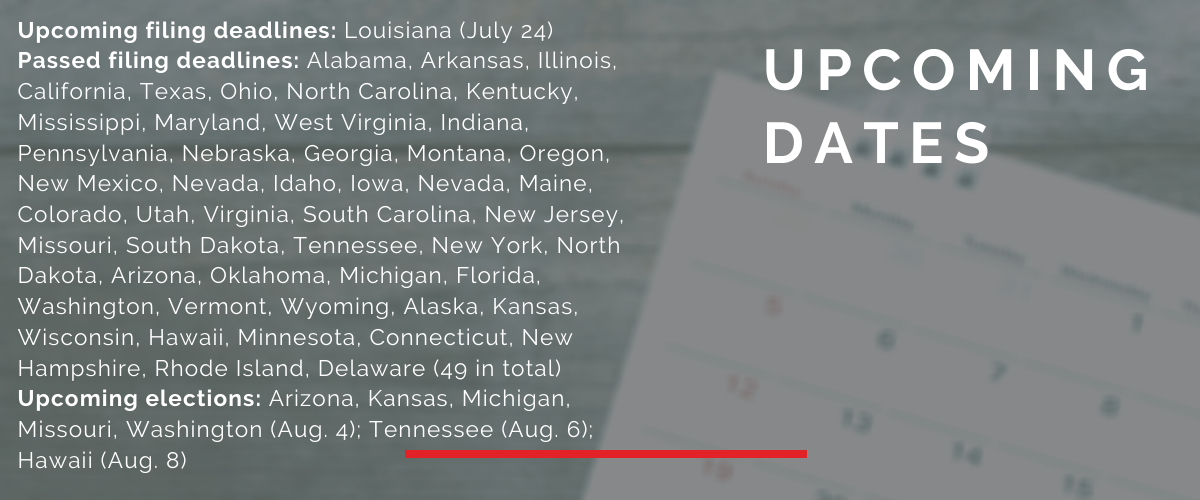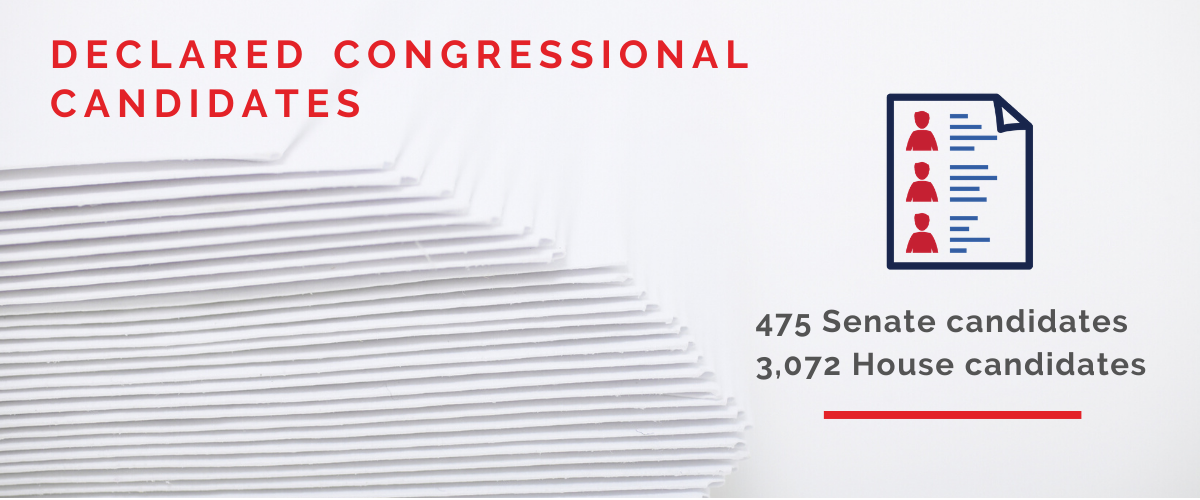 On the news
Where do Republican and conservative pundits and commentators disagree? Each week, we bring you excerpts that highlight differing views.
On Roger Stone
"Bill Clinton pardoned his own brother for felony distribution of cocaine. And a key witness in the Whitewater scandal for which he and Hillary Clinton were under investigation. And three others convicted in independent counsel Ken Starr's probe. And Marc Rich, in what was a straight up political payoff. And his CIA director. And his HUD secretary. And eight people convicted in an investigation of his Agriculture Department. …

"Clinton also commuted the sentences of convicted terrorists, some of whom hadn't even asked for clemency. Shameless as he was, though, even he couldn't bring himself to pardon Oscar Lopez Rivera, the defiantly unrepentant FALN leader.

"President Obama took care of that.

"Obama also commuted the sentence of a U.S. soldier who passed top-secret information to WikiLeaks. He pardoned his former Joint Chiefs of Staff vice chairman, who'd been convicted of making false statements about a leak of classified information to the New York Times. And when he couldn't get Congress to amend federal drug laws the way he wanted them amended, Obama used the pardon power to slash hundreds of sentences, under an executive initiative later sharply criticized by the Obama-appointed DOJ inspector general. …

"So, as abuses of the pardon power go — and they do go — I can't get too whipped up over President Trump's commutation of Roger Stone's 40-month sentence for non-violent criminal obstruction of a bogusly based and ridiculously over-prosecuted investigation."
Andrew C. McCarthy, National Review, July 11, 2020
"The fact that Obama and Clinton 'got away with it' does not make Trump's commutation of the sentence of his longtime political dirty trickster, Roger Stone, less of an affront to the system. …

"There is no defensible excuse for eliminating Stone's sentence. Stone tried to enable a hostile foreign power to influence an election, in ways illicit and bordering on illegal, and then illegally and unambiguously lied about it. For this, he should serve jail time.

"There is one way in which Trump's commutation is worse than some of the outlandish commutations and pardons from Obama and Clinton. Those earlier clemencies included neither crimes directly connected to the sanctity of our elections nor ones involving illicit foreign activities related to elections

"The worst of those other presidents' clemencies also came when they were on their way out the door, leaving office and thus unable to benefit electorally from them. Trump's action, in the run-up to the next election, sends a signal that foreign shenanigans to benefit his candidacy are likely to go unpunished. …

"This is corruption. It is wrong each time any president engages in it. Trump's commutation of Stone is particularly galling and is one more sign of his unfitness for the presidency."
Quin Hillyer, Washington Examiner, July 13, 2020 
Election results
U.S. Senate in Alabama: Tommy Tuberville defeated Jeff Sessions in the Republican primary runoff for U.S. Senate in Alabama. Tuberville received 61% of the vote to Sessions' 39%. President Donald Trump endorsed Tuberville, a former college football coach. Sessions held the Senate seat for 20 years before Trump appointed him as U.S. attorney general in 2017. Club for Growth PAC and FarmPAC—the political action committee of the Alabama Farmers Federation—were among Tuberville's other endorsers. Sessions' endorsers included the National Rifle Association Political Victory Fund, the National Immigration and Customs Enforcement Council, and several U.S. senators. Tuberville will face incumbent Sen. Doug Jones (D) in November. Roll Call named Jones the most vulnerable incumbent senator up for re-election in 2020.
Alabama's 1st Congressional District: Jerry Carl defeated Bill Hightower in the Republican primary for Alabama's 1st Congressional District. Carl had 52% of the vote to Hightower's 48%. Alabama Daily News' Todd Stacy described the race as "a battle between the activist and business wings of the Republican Party." Carl received endorsements from the U.S. Chamber of Commerce and the outgoing incumbent Rep. Bradly Byrne (R). Hightower received endorsements from the National Right to Life and Club for Growth, which spent over $1 million in the race primarily opposing Carl.
Alabama's 2nd Congressional District: Barry Moore defeated Jeff Coleman in the Republican primary runoff for Alabama's 2nd Congressional District. Moore received 60% of the vote to Coleman's 40%. Incumbent Martha Roby (R) did not seek re-election, leaving this safe Republican district open. Moore served in the state House from 2010 to 2018 and is a U.S. Army and Alabama National Guard and Reserves veteran. Club for Growth PAC, the House Freedom Fund, and Rep. Andy Biggs (R-Ariz.) were among his endorsers. Coleman is chairman of Coleman Worldwide Moving. His endorsers included Roby, the U.S. Chamber of Commerce, and the Business Council of Alabama.
Maine's 2nd Congressional District: As of 10:45 a.m. Eastern Time on July 15, the Republican primary in Maine's 2nd Congressional District remained too close to call. With 86% of precincts reporting, Dale Crafts led with 44.8% of the vote to Adrienne Bennett's 32.4% and Eric Brakey's 22.8%. The primary was carried out using ranked-choice voting, in which voters rank candidates from their first to their third choice. Should no candidate receive more than 50% of the vote in the final tally, the last-place candidate will be eliminated and their voters' votes distributed to their second-choice candidate. The winner will face incumbent Jared Golden (D), who unseated Bruce Poliquin (R) in 2018.
Texas' 13th Congressional District: Ronny Jackson defeated Josh Winegarner in the Republican primary runoff for Texas' 13th Congressional District. Jackson received 56% of the vote to Winegarner's 44%. President Donald Trump (R), U.S. Sens. Lindsey Graham (R-S.C.) and Josh Hawley (R-Mo.), and former Texas Gov. Rick Perry (R) endorsed Jackson. Incumbent Rep. Mac Thornberry (R), who did not seek re-election, endorsed Winegarner, along with U.S. Reps. Mike Conaway (R-Texas), Lance Gooden (R-Texas), and Kenny Marchant (R-Texas). Thornberry, who was first elected in 1994, won his last election in 2018 by a margin of victory of 65 percentage points. 
Texas' 17th Congressional District: Pete Sessions defeated Renee Swann in the Republican primary runoff for Texas' 17th Congressional District. Sessions received 54% of the vote to Swann's 47%. Sessions was a member of Congress from 1997 to 2019, representing Texas' 32nd Congressional District (2003-2019) and Texas' 5th Congressional District (1997-2003). He campaigned on his record and said he voted in support of Trump 98% of the time. Incumbent Rep. Bill Flores (R) endorsed Swann, citing her desire to work with President Trump and her stances on immigration and social issues. Swann's campaign highlighted her experience in business and healthcare. Flores won re-election by 15 percentage points in 2018. 
Texas' 22nd Congressional District election: Troy Nehls defeated Kathaleen Wall in the Republican primary runoff for Texas' 22nd Congressional District. Nehls received 70% of the vote to Wall's 30%. The Houston Chronicle, SEAL PAC, and the U.S. Chamber of Commerce endorsed Nehls. U.S. Sen. Rand Paul (R-Ky.), Texas Attorney General Ken Paxton (R), the National Association for Gun Rights, and the Susan B. Anthony List endorsed Wall. According to campaign finance reports, Wall spent $2 million to Nehls' $98,000 between April 1 and June 24. Incumbent Pete Olson (R), who was first elected in 2008, did not seek re-election. Since 1979, Republicans have represented the district for all but two years, when Nick Lampson held the seat from 2007 to 2009. In 2018, Olson won re-election 51.4% to 46.5%. 
Texas' 23rd Congressional District: Tony Gonzales and Raul Reyes Jr. ran in the Republican primary runoff for Texas' 23rd Congressional District. As of 8:30 a.m. Central Time on July 15, the race was too close to call with 100% of precincts reporting. Gonzales and Reyes each had 50.0% of the vote. A margin of seven votes—0.028% of the total votes cast—separated them. Incumbent Will Hurd (R), who was first elected in 2014, did not seek re-election. Both Gonzales and Reyes highlighted their military backgrounds. Gonzales served in the Navy, and Reyes served in the Air Force. President Donald Trump (R), U.S. Sen. Marco Rubio (R-Fla.), and U.S. Reps. Hurd, Kevin McCarthy (R-Calif.), and Steve Scalise (R-La.) endorsed Gonzales. U.S. Sen. Ted Cruz (R-Texas), Young Conservatives of Texas, Texas Family Action, and Texas Right to Life endorsed Reyes. Hurd won his last election in 2018 49.2-48.7%.
U.S. Congress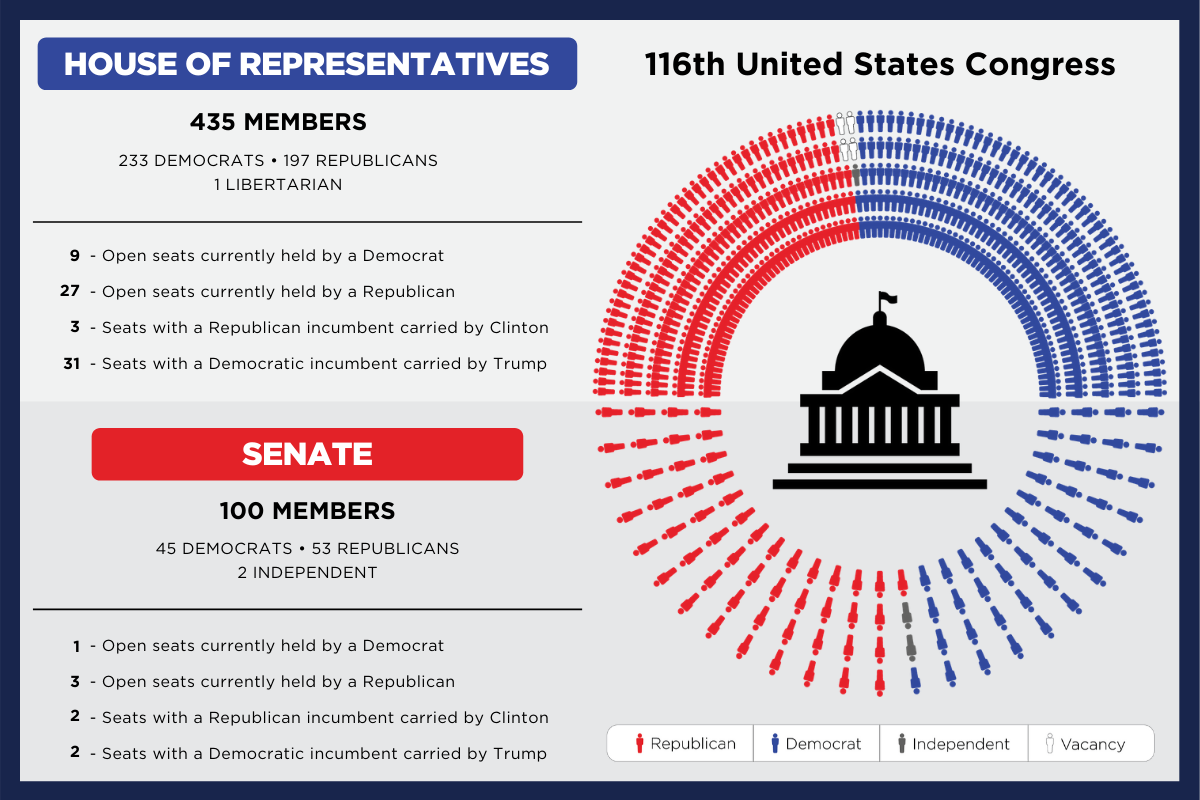 PAC spends $3 million opposing Kobach in Senate primary in KS
Plains PAC announced $3 million in spending opposing Kris Kobach in the Senate primary in Kansas. The group released an ad criticizing Kobach's 2018 gubernatorial election defeat and says he employed an aide with a history of making racist comments. Kobach's campaign fired the aide, and Kobach denounced the comments. 
Kobach, Kansas' secretary of state from 2011 to 2019, defeated incumbent Jeff Colyer in the 2018 gubernatorial primary. He lost to Democrat Laura Kelly in the general election 43% to 48%.  
U.S. Chamber Action, affiliated with the U.S. Chamber of Commerce, spent $400,000 on an ad campaign supporting U.S. Rep. Roger Marshall in the primary. The group's ad says Marshall, a veteran, fought for educational and economic opportunities for veterans. Marshall was first elected in 2016. 
As we recently covered, Club for Growth Action suspended its ad campaign opposing Marshall. The group had planned to spend $2.1 million in the primary.
Meanwhile, Marshall released an ad criticizing Bob Hamilton, saying he hired someone in the country illegally to work for his plumbing business and put families in danger. Hamilton's campaign said the employee in question stole an identity and Hamilton did not know he was in the country illegally.
The primary is Aug. 4. Eleven candidates are on the ballot. Incumbent Pat Roberts (R), first elected in 1996, is not seeking re-election. Three election forecasters rate the general election Lean or Likely Republican.
Club for Growth spends $550,000 supporting Hill in TN-01
Club for Growth Action spent $550,000 on an ad campaign supporting Timothy Hill for Tennessee's 1st Congressional District. The ad says Hill would support President Donald Trump (R) on term limits for members of Congress and defend law enforcement against defunding efforts. 
Hill has served in the Tennessee House of Representatives since 2012.
Sixteen candidates are running in the Aug. 6 Republican primary. Incumbent Phil Roe (R), first elected in 2008, isn't seeking re-election. This is a safe Republican district.
Center for Responsive Politics data as of July 14 showed Club for Growth Action had spent to support or oppose 49 candidates in the 2020 election cycle. The group's expenditures supporting Hill were their eighth-highest on any candidate and their fourth-highest in support of a candidate.
After the Club for Growth endorsed him, Hill said, "The question is not ultimately whether the First Congressional District will be Republican. … It's will we be conservative, and that's where those endorsements, that's where those groups are coming in and saying, 'hey, we think we can make a difference, Timothy has demonstrated that he's conservative.'"   
A Spry Strategies poll showed pharmacist Diana Harshbarger leading the primary field with 22% support among likely voters. Rusty Crowe, a state senator, was second with 14%, and Hill was third with 11%. Twenty-one percent of respondents said they were undecided.
The poll included nine of the 16 candidates by name and had a margin of error of +/-4 percentage points.
State executives

Seven Republican candidates for governor of Washington discuss homelessness, pandemic response, in debate
The Clark County Republican Women hosted a debate attended by seven Republican candidates for governor of Washington on July 9. The candidates discussed Washington's response to the coronavirus pandemic as well as their proposals to address homelessness.
Fundraising leader Loren Culp, the chief of police for the town of Republic, criticized incumbent Jay Inslee (D) for ordering businesses to close and residents to remain in their homes during the pandemic. Culp said Inslee's order was unconstitutional and that he should have focused on making sure the public was aware of the risks associated with the pandemic instead. Culp said he would offer homeless individuals accused of substance abuse a choice between treatment or prison.
Tim Eyman, an activist and the sponsor of 17 measures that have appeared on Washington's statewide ballot in the past 22 years, said the issues of homelessness and the coronavirus pandemic were related. Eyman said while homelessness was a problem before the pandemic began, Inslee's orders shutting down businesses and government services had made the situation worse.
State Sen. Phil Fortunato, the only current elected officeholder among the Republican gubernatorial candidates, said Inslee's response to the coronavirus had frozen most sectors of the state's economy. Fortunato said Washington did not have a clear and consistent standard for determining which businesses were essential. He said Washington's homeless population had grown because cases where homeless individuals were accused of committing a crime were not being prosecuted.
Businessman Joshua Freed, the former Mayor of Bothell, said he had successfully sued the Inslee administration over regulations prohibiting religious gatherings during the pandemic. Freed proposed the state launch a public/private partnership to give homeless addicts the option of undergoing a one-year treatment program or going to jail.
Raul Garcia, a physician, said he was concerned by what he described as a need to control the people on behalf of the state government during the pandemic. Garcia compared the feeling to growing up in his native Cuba under Fidel Castro. He said the best option for reducing Washington's homeless population would be to create a program offering the homeless addiction treatment and job training.
Businessman Anton Sakharov said Washington should have been better prepared for the coronavirus pandemic. He said all businesses should have been allowed to remain open. Sakharov said he would seek to reduce Washington's homeless population by 90% within three years of taking office and proposed a partnership between state, city, and county governments to meet that goal.
Businessman Martin Wheeler criticized the economic shutdown Gov. Inslee ordered, saying it had had a particularly strong effect on rural areas. Wheeler said expanding law enforcement's power to combat drug trafficking while expanding training for mental health professionals would be the most effective way to reduce rates of homelessness.
The seven are among the 36 gubernatorial candidates who will appear on the Aug. 4 top-two primary ballot. The top two finishers, regardless of partisan affiliation, will advance to the November general election. Sakharov will appear on the ballot as a member of the Trump Republican Party while the other six are running as members of the Republican Party. In all, there are 11 Republican Party candidates, three Trump Republican Party candidates, and one Pre-2016 Republican Party candidate among the 36.
Erin Stewart launches PAC to change the direction of the Connecticut GOP, sparking questions about a 2022 gubernatorial run
Fourth-term New Britain Mayor Erin Stewart (R) announced on July 7 she would launch a political action committee supporting what she described as moderate Republican candidates in this year's state elections. Stewart's said the PAC is part of an effort to change the ideological direction of the state GOP. It has fuelled speculation among political observers that she is planning a run for governor in 2022.
Stewart's new effort is a relaunch of STEWPAC, the political action committee supporting her mayoral campaigns. Stewart said the new STEWPAC's mission would be to promote Republican state legislative candidates who share her policy priorities. In an interview with the Hartford Courant, Stewart said the GOP should emphasize its stances on the role of government and fiscal policy: "We have to elevate our voices even louder to say 'Here's why you should vote for Republican ideology — less government, pro-business, not necessarily the things spewing from President Trump."
Stewart has served as mayor of New Britain, Connecticut's eighth-largest city, since 2013. She won the 2019 mayoral election 61% to 37%. In the 2016 presidential election, Hillary Clinton (D) defeated Donald Trump in New Britain 69%-27%. Stewart says her brand of politics is the key to the Connecticut GOP's future success: "I know if the Republican Party wants to survive in this state, they need to change the narrative — they need to start listening to people like me."
Some political observers have suggested Stewart's move could foreshadow a run for governor in 2022. Stewart ran for governor briefly in 2018 before switching to the lieutenant gubernatorial primary, where she lost to state Sen. Joe Markley (R) 48% to 33%.
Legislatures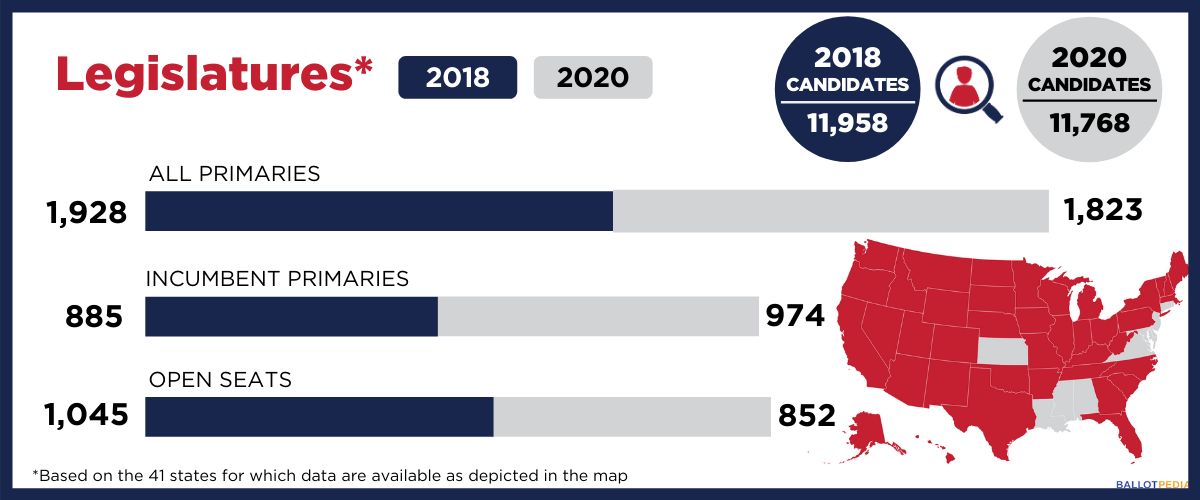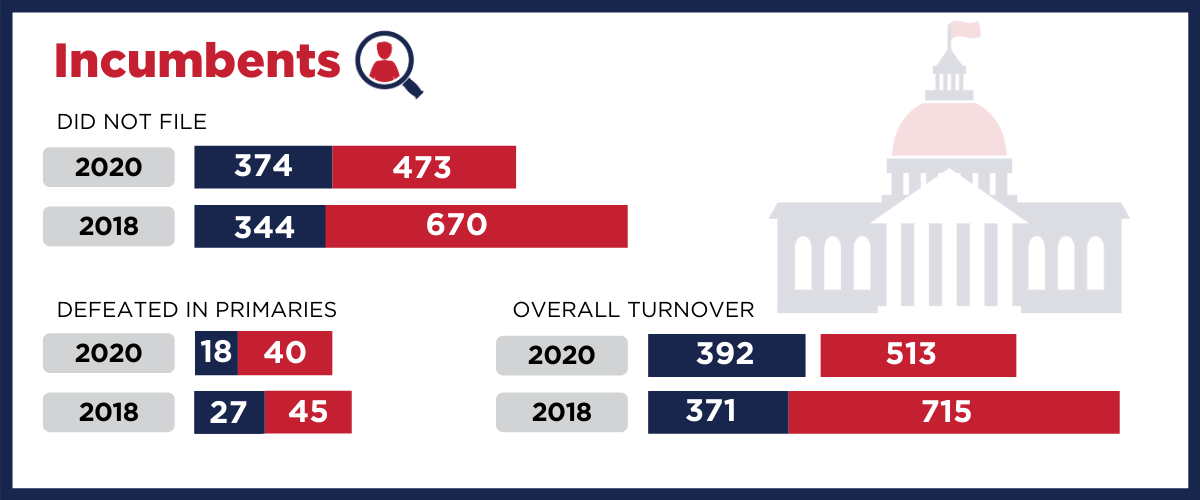 *The number of incumbents who did seek re-election is provided for the 41 states whose 2020 filing deadlines have already passed. The number of incumbents defeated in primaries is provided for the 24 states that have already held state legislative primaries in 2020.
Satellite spending opposing incumbent senator in Missouri's Senate District 23
The Republican primary in Missouri's Senate District 23 has seen an influx of satellite spending from the Missouri-based political committee Voters for Good Government with mailers opposing incumbent Sen. Bill Eigel (R-23) and supporting one of his primary opponents, attorney Eric Wulff (R). A third candidate, Dan O'Connell (R), is also running in the primary. Earlier this month, the group received a $390,000 donation from the national political committee Americans for Limited Government, a portion of which has been spent in District 23.
Typical of the mailers are images of Eigel with text saying the incumbent supports "de-funding law enforcement … funding Planned Parenthood … [and] raising taxes."
Eigel is a co-founder of the legislature's six-member Conservative Caucus, which, according to the St. Louis Post-Dispatch's Jack Suntrup, "routinely needles GOP leadership and others, pushing an agenda that supports charter schools and opposes income taxes and corporate incentives." He received endorsements from Gov. Mike Parsons (R), the Missouri Right to Life, and the National Rifle Association.
In response to the mailers, Eigel asked, "Why would Eric Wulff be funded by $390,000 in secret money to lie about me?" He added, "They're mad that I work for the people, not the establishment."
William Hardin, treasurer of Voters for Good Government, said, "The word was out there that I wanted to do something in that race and a contribution came." He said the decision was not based on Eigel's Conservative Caucus membership, adding that he made a $2,500 contribution to one of the caucus' members, Sen. Eric Burlison (R-20). Hardin added that the entire $390,000 donation will not be spent in District 23.
Wulff is an attorney and a municipal judge in St. Charles. He previously served on the Orchard Farm School Board. Regarding the mailers, Wulf said Voters for Good Government seemed "very sympathetic to me … They like me a whole lot more than Bill Eigel." Wulff supports increased funding for public schools and incentives for a local GM plant, positions he described as counter to Eigel's.
Fiona McFarland receives endorsement from Sarasota County Commissioner in Florida's House District 72 primary
On July 10, Sarasota County Commissioner Charles Hines (R) endorsed Fiona McFarland (R) in Florida's House District 72. McFarland faces Donna Barcomb and Jason Miller in the three-way Republican primary. The incumbent, Rep. Margaret Good (D-72), is not seeking re-election.
McFarland is a U.S. Navy reservist and consultant with McKinsey and Company. In his endorsement of her campaign, Hines said, "[McFarland's] military service to our country combined with her fresh outlook and energy … are characteristics we need right now in government."
Barcomb is a member of the Sarasota County Charter Review Board, a countywide elected position, and the owner of an outpatient physical therapy clinic. She previously served on the Sarasota Hospital Board. Barcomb received an endorsement from County Commissioner and former state Sen. Nancy Detert (R).
Miller is a U.S. Army reservist and an assistant attorney general with the criminal appeals division of the Florida Attorney General's office. He previously served as assistant state attorney in the area. Miller received endorsements from fellow assistant attorneys general, Jeffrey Seigal and Clifford Chapman.
As of June 26, McFarland led the field with $175,199 cash on hand followed by Barcomb with $70,952 and Miller with $2,941.
According to Florida Politics' Jacob Ogles, "District 72 is among a handful of House seats where voters in 2016 favored Donald Trump over Hillary Clinton but are held by Democrats." The winner of the primary will face attorney Drake Buckman (D) in the general election.
Joseph Orgeron wins special election for Louisiana House District 54 outright
On July 11, voters in Louisiana's House District 54 cast their ballots in a special primary to fill the remainder of the late Rep. Reggie Bagala's (R) term. Joseph Orgeron (R) won the election outright after receiving 55 percent of the vote in the six-way primary, more than the 50 percent needed to avoid a later general election. 
Orgeron received endorsements from the Republican parties in Jefferson and Lafourche Parish, both of which make up a bulk of District 54. The special election was open to members of any party, but only Republican challengers filed.
Power players
"Concerned Women for America is the nation's largest public policy women's organization with a rich 40-year history of helping our members across the country bring Biblical principles into all levels of public policy." – Concerned Women for America
Founded in 1979, Concerned Women for America says its mission is to "protect and promote Biblical values among all citizens – first through prayer, then education, and finally by influencing our society – thereby reversing the decline in moral values in our nation." The group defines its core issues as follows: sanctity of life, defense of family, education, religious liberty, national sovereignty, sexual exploitation, and support for Israel. To view a list of the organization's concerns and goals related to these issues, click here.
The Concerned Women for America Legislative Action Committee (CWALAC) endorsed the following candidates in 2020, whom it says meet "qualifications required for leadership with regards to CWALAC's seven core issues:" 
U.S. Senate: Cynthia Lummis (Wyoming) and Daniel Gade (Virginia)
U.S. House: Kathaleen Wall (TX-22), Beth Parlato (NY-27), Amy Phan West (CA-47), Darrell Issa (CA-50), and Tina Ramirez (VA-07).