This week: Georgia United Victory spends $6.5 million supporting Loeffler in GA; Gaetz endorses Spano challenger Franklin in FL-15; Gov. Sununu endorses challenger over incumbent Sen. Starr in New Hampshire's Senate District 1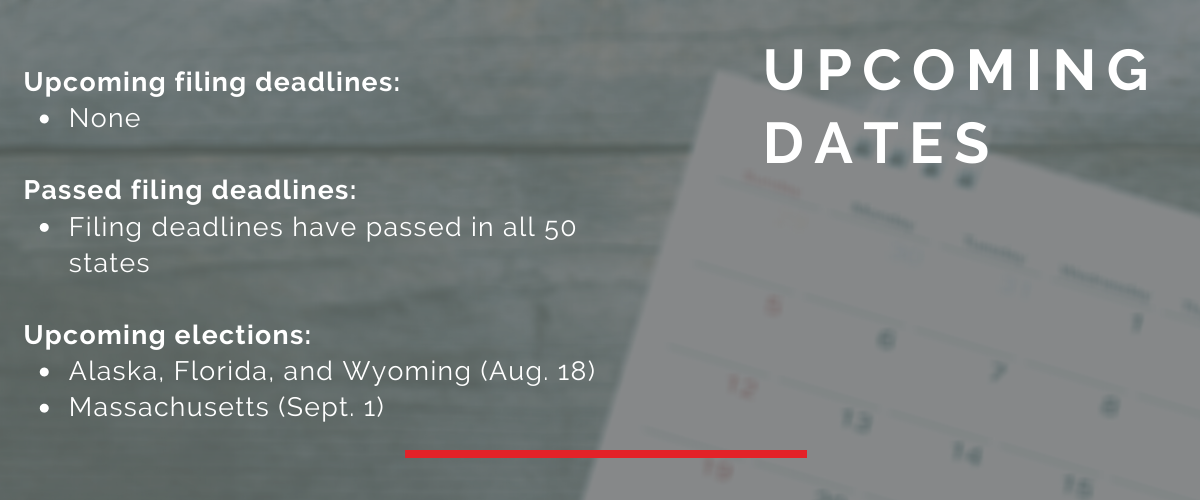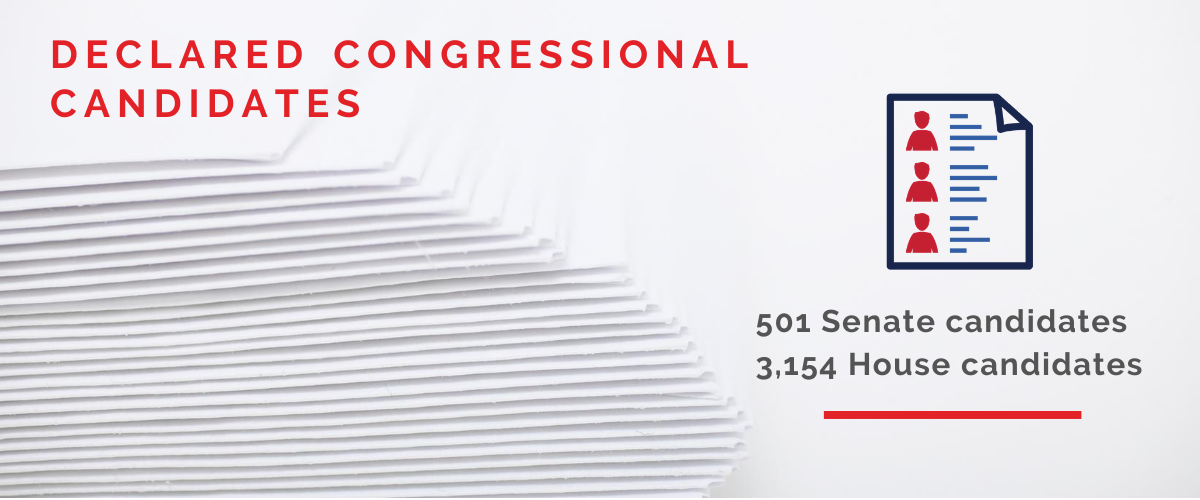 On the news
Where do Republican and conservative pundits and commentators disagree? Each week, we bring you excerpts that highlight differing views.
On Trump's coronavirus executive orders
"I'm used to decades of politics in Washington, in which the Democrats position themselves as the only people who care because they're willing to spend money …

"What has happened here? President Trump has flipped the tables trying to get help to those who are unemployed and the Democrats are coming across like a group of accountants and lawyers who're saying 'We can't do it.'

"[R]eally the analogy is when there were Obamacare subsidies to the insurance companies that were not appropriated by Congress, President Obama did the exact same thing with money spending that President Trump is doing now, so the Democrats are on thin ground to criticize this as an unconstitutional executive order."
Ari Flesicher, Fox News, Aug. 10, 2020
"Covid-19 is a national emergency, and unemployment is the result of the virus and government shutdowns. But Congress passed jobless aid as part of the Cares Act that was separate from the Disaster Relief Fund. Mr. Trump is commandeering the power of the purse that the Constitution reserves for Congress.

"Yes, Mr. Obama did it first. He paid health insurers cost-sharing subsidies under ObamaCare without an appropriation from Congress …

"These columns opposed Mr. Obama's orders, and one constitutional abuse doesn't justify another. Mr. Trump's FEMA order is a bad legal precedent that a President Kamala Harris could cite if a GOP Congress blocker her agenda on, say, climate change."
Editorial Board, The Wall Street Journal, Aug. 9, 2020
Election results
Georgia's 9th Congressional District runoff: Andrew Clyde defeated Matt Gurtler. Clyde received 56% of the vote to Gurtler's 44%. The seat was left open when incumbent Rep. Doug Collins (R) opted to run in a special Senate election. The district has been rated as safe Republican.
Georgia's 14th Congressional District runoff: Marjorie Taylor Greene defeated John Cowan. Greene received 57% of the vote to Cowan's 43%. Incumbent Tom Graves (R), who assumed office in 2010, did not seek re-election. The district has been rated as solid Republican, with incumbent Tom Graves winning his 2018 election by a margin of 53 percentage points.
Minnesota's 7th Congressional District: Michelle Fischbach won the Republican nomination with 59% of the vote, followed by Dave Hughes with 22% and Noel Collis with 15%. Two other candidates each received under 3% of the vote. Fischbach served as state senate president for two terms before resigning in 2018 to succeed Tina Smith (D) as lieutenant governor. The 7th District is one of 30 districts currently represented by a Democrat which President Donald Trump carried in 2016 and is the district where Trump had his widest margin of victory. 
Wisconsin's 5th Congressional District: Wisconsin state Senate Majority Leader Scott Fitzgerald (R) defeated Clifford DeTemple. Fitzgerald received 77% of the vote to DeTemple's 23%. Sensenbrenner, who was first elected in 1978, is the second most-senior member of the U.S. House. He and former Gov. Scott Walker (R) endorsed Fitzgerald.
U.S. Congress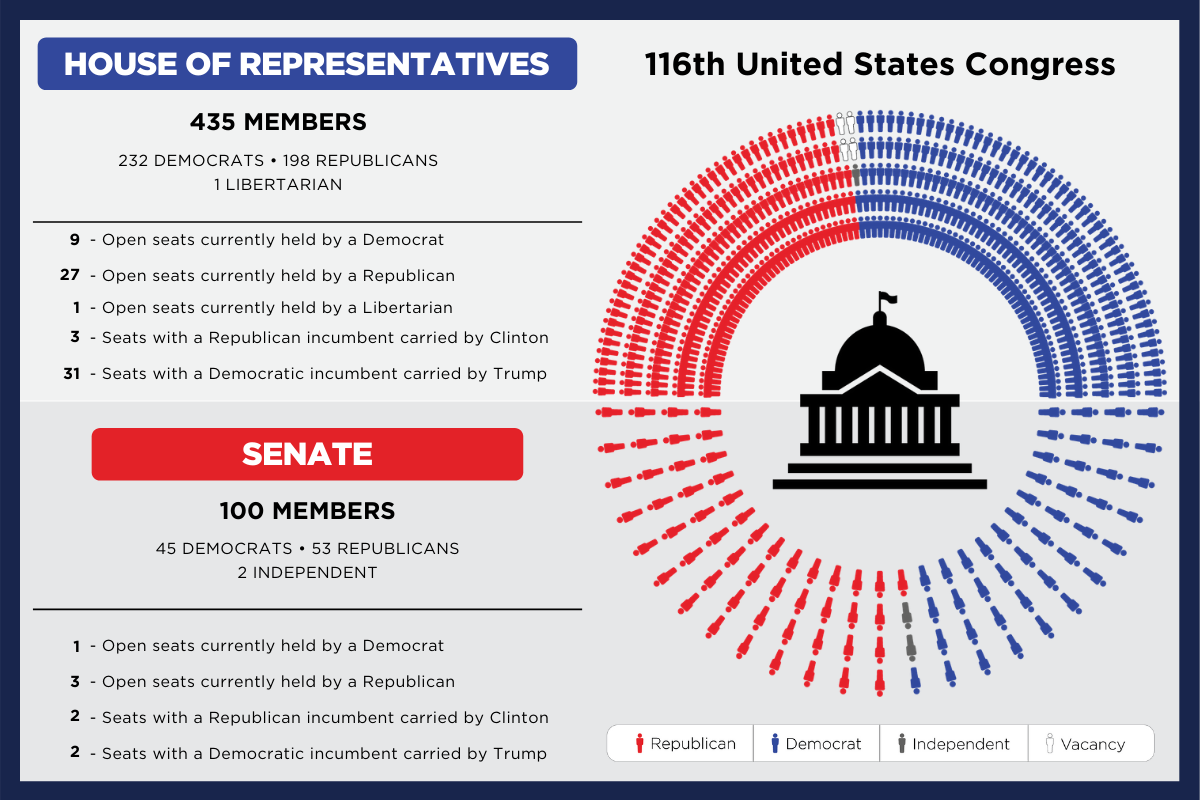 Georgia United Victory spends $6.5 million supporting Loeffler in GA
Georgia United Victory is spending $6.5 million on TV and radio ads supporting Sen. Kelly Loeffler (R) and opposing Doug Collins (R) in Georgia's all-party special Senate election. The group's first ad features pigs in the mud and says Collins supported pork barrel projects.
Martha Zoller, chairwoman of the group, ran against Collins in the 2012 primary for the U.S. House seat Collins currently holds. Collins defeated Zoller in a runoff election 55% to 45%. Zoller was also a staffer for Gov. Brain Kemp (R).
Kemp appointed Loeffler to the Senate after Sen. Johnny Isakson (R) resigned in December. Loeffler has spent or reserved $15 million on ads so far. A recent Loeffler campaign ad criticized Collins' friendship with Stacey Abrams, a former state representative and the 2018 Democratic gubernatorial nominee.
As we recently reported, Collins released an ad criticizing Loeffler over stock sales following a briefing for Senators on the coronavirus pandemic earlier this year.
Loeffler and Collins are among 21 candidates running in the special election on Nov. 3—six Republicans, eight Democrats, five independents, a Green Party candidate, and a Libertarian. If no candidate receives more than 50% of the vote, a runoff will be held Jan. 5, 2021. The special election winner will serve until the 2022 general election winner (if a different person) takes office in January 2023.
Three election forecasters rate the election Lean Republican.
Gaetz endorses Spano challenger Franklin in FL-15
Rep. Matt Gaetz (R-Fla.) endorsed Scott Franklin in Florida's 15th Congressional District primary. Franklin is challenging incumbent Ross Spano, who is facing a campaign finance violation investigation. 
Gaetz highlighted Franklin's background as a Navy veteran and said, "It's not usual for a sitting member of Congress to endorse a challenger against an incumbent. But the principle [sic] obligation of leadership is to tell the truth. The truth is that if Ross Spano is the Republican nominee for this district, the Republican Party will be weaker and the president's campaign will be weaker. Because Ross Spano is not a credible messenger for the Trump agenda."
The Federal Election Commission received complaints that Spano had loaned his campaign $167,000 that he borrowed from friends, in violation of contribution limits. In November 2019, the Justice Department and House Ethics Committee began federal probes into the alleged violation. On Feb. 10, the Florida Bar announced it would also investigate. Spano said the loan likely violated campaign finance law but said this was a mistake.
Spano was first elected to the House in 2018, defeating Democrat Kristen Carlson 53% to 47%. Spano's endorsers include Sen. Marco Rubio (R-Fla.), House Minority Leader Kevin McCarthy (R-Calif.), House Minority Whip Steve Scalise (R-La.), and House Republican Conference Chair Liz Cheney (R-Wyo.).
Franklin was elected to the Lakeland City Commission in 2018. He said of his run against Spano, "As a fellow conservative, I don't harbor any disagreements with any votes that he's taken. A lot does come down to the issues that are hanging over him." 
State executives

Former Virginia House Speaker Kirk Cox considering a run for governor in 2021
Virginia state Del. Kirk Cox (R), who served as Speaker of the House between 2018 and 2019, said Aug. 3 he was considering running for governor in 2021. In a statement released on Twitter, Cox said Virginia needed new leadership, but that he would wait to launch his campaign until after the November election.
Cox, a former high school government teacher, has represented a district to the south of Richmond since 1990. He served as state House majority leader between 2010 and his election as Speaker in 2018. He served as Speaker until Democrats won control of the chamber in the 2019 elections.
The only declared Republican candidate for governor is state Sen. Amanda Chase, although former state Sen. Bill Carrico and U.S. Rep. Denver Riggleman have both expressed interest in a run. 
Democrats have won seven of the past ten gubernatorial elections in Virginia. With the exception of Terry McAuliffe's (D) win in 2013, every Virginia gubernatorial election during that period was won by the party that lost the previous year's presidential election. Virginia is the only state to prohibit governors from serving consecutive terms, meaning incumbent Ralph Northam (D) is ineligible to seek re-election.
Convention recap: Indiana Attorney General
In this series, we look back at recent state executive primaries and ahead to the November elections.
Former U.S. Rep. Todd Rokita (R) won the Republican Party's nomination for Attorney General of Indiana over incumbent Curtis Hill (R) and two other candidates in a convention on June 18, 2020. Rokita won the support of 52% of delegates in the final round of balloting to Hill's 48%.
Hill, who was first elected in 2016, was the subject of a disciplinary investigation before the Indiana Supreme Court after a legislator and three staff members accused him of touching them inappropriately at a party in March 2018. Hil's law license was suspended for 30 days beginning May 18.
Rokita is a former secretary of state who served four terms in the U.S. House before making an unsuccessful run for U.S. Senate in 2018. Rokita said he was the only candidate of the four who had won two separate statewide general elections.
The convention operated under a modified procedure due to the coronavirus pandemic. After attending the virtual convention on June 18, delegates received ballots in the mail with a return deadline of July 9. Rokita was declared the winner on July 10. Decatur County Prosecutor Nate Harter and attorney John Westercamp also sought the Republican nomination.
Rokita will face former Evansville Mayor Jonathan Weinzapfel in the general election. The last Democrat to win election as attorney general of Indiana was Jeff Modisett in 1996.
Legislatures
Gov. Sununu endorses challenger over incumbent Sen. Starr in New Hampshire's Senate District 1
On Aug. 10, Gov. Chris Sununu (R) endorsed state Rep. Erin Hennessey over incumbent Sen. David Starr in the Republican primary for New Hampshire's Senate District 1. Sununu said, "As a state representative and member of the Legislative Advisory Board of the Governor's Office for Emergency Relief and Recovery, [Hennessey] has proven herself a strong leader and tireless advocate for families and communities."
Hennessey, an accountant, was first elected to represent Grafton County's House District 1 in 2014 and has won re-election twice. Hennessy said she will work with Sununu "to block an income or sales tax, prevent business tax increases, help get North Country residents back to work, and make sure our schools and kids have the resources they need."
Starr served in the Air Force from 1964-1970 and previously worked as an electrical engineer. On his Facebook page, he wrote, "My first term as senator has been extremely educational. I have learned about a whole bunch of things I never even knew existed before. I promise to keep working hard for all the things that matter up here in district 1."
Starr was first elected in 2018 after defeating incumbent Senate Minority Leader Jeff Woodburn (D). Before the general election, Woodburn was charged with domestic violence and Democrats withdrew their support. Starr received 54% of the vote to Woodburn's 45%.
Holifield releases first campaign ad in Florida's Senate District 5
On Aug. 6, Jason Holifield released his first commercial in Florida's Senate District 5. Holifield, a former Dixie County commissioner, faces Jennifer Bradley in the Republican primary. Incumbent Sen. Rob Bradley (R-05), Jennifer Bradley's husband, is term-limited and unable to run for re-election.
In the ad, Holifield says, "The current state senator voted for anti-gun legislation that I want to repeal. Now he's termed out and I'm running against his wife." Holified has indicated he would repeal the extreme risk protection orders, or red flag laws, the legislature passed following the 2018 shooting at Marjory Stoneman Douglas High School. Sen. Bradley voted in favor of the bill.
Jennifer Bradley, an attorney and property manager, released her first ad on July 15 where she highlighted support from Gov. Ron DeSantis (R). The ad said Bradley will help DeSantis, "revive Florida's economy, raise teacher pay, and balance Florida's budget while keeping taxes low."
According to campaign finance reports, Bradley and Holifield have raised $496,000 and $75,000, respectively.
The winner of the primary will face Democrat Melina Rayna Barratt in the general election. The Florida Division of Elections reports that roughly 51% of District 5 voters are registered Republicans compared to 29% registered Democrats.
Power players
"Since 1978, GOPAC has been a force in America because we realize Republicans must champion the ideas that unite voters around a vision of creating jobs, getting government spending under control, making government more effective, and keeping America safe." – GOPAC website
GOPAC is a 527 organization founded by former Delaware Governor Pete du Pont. Newt Gingrich headed the group in the run-up to the 1994 congressional elections. David Avella is the current chairman. GOPAC says it prepares Republican candidates and leadership through knowledge-sharing summits, training, and financial support for campaigns. 
As of June 30, the GOPAC Election Fund PAC has spent $3,435,722 this election cycle. Its largest contributions include $1,250,000 to Good Government Coalition Inc., a nonpartisan political organization in New Jersey, $335,000 to the Advance Minnesota IE Committee, and $115,000 to the Georgia House Republican Trust.
Click the following link to see GOPAC's 2020 Class of Emerging Leaders.