This week: Club for Growth ad opposes Bice ahead of runoff, New Hampshire Republicans split endorsements between Executive Council candidates, and NRA endorses Tyler Gouveia in New Hampshire's Hillsborough County District 36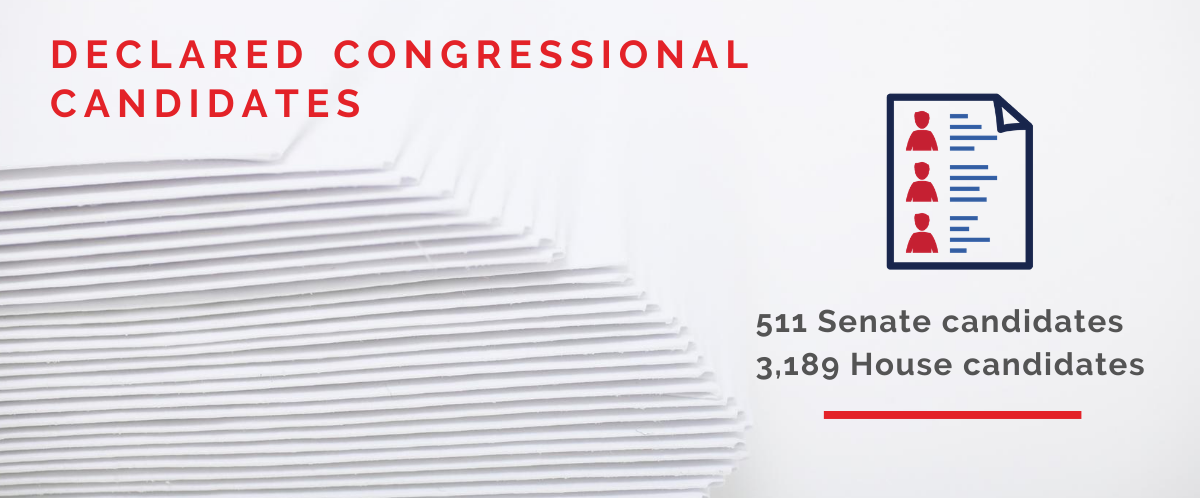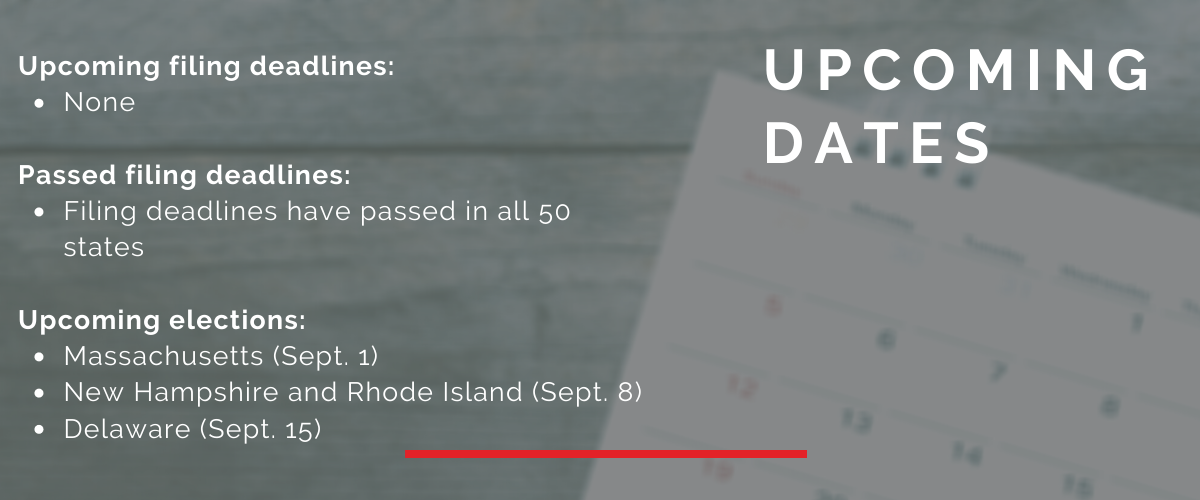 On the news
Where do Republican and conservative pundits and commentators disagree? Each week, we bring you excerpts that highlight differing views.
On college football
"Democrats, of course, are thrilled that the season is canceled, because a return to the gridiron is a sure sign that life is returning to normal. And Democrats don't want that to happen — at least not until after Election Day. …

"In a very real sense, then, the debate over college football has become a debate about Liberty itself — a debate about the rights of free men in an ostensibly free country. And it's clear which side the players and coaches are on, and which side the Pac-12 and Big Ten bosses are on. …

"[F]ootball, being a collision sport, has always been fraught with risk. Its players are well aware of these risks, though, and for more than a century, boys and young men have donned the gear and gotten after each other with abandon. They do it because they love this quintessentially American sport — and because the rest of us love it, too.

"Let's not be sissies about this. That's for those on the Left. Kudos to the Big 12, the ACC, and the SEC for listening to the players and the coaches, and for honoring their love for the game and their commitment to it.

"Let's play some football this fall."


Douglas Andrews, The Patriot Post, Aug. 12, 2020
"[T]he risk of coronavirus complications from myocarditis — an inflammation of the heart muscle — is small but cannot be hand-waved away. Left undiagnosed and untreated, myocarditis can cause heart damage and sudden cardiac arrest, which can be fatal. … A person with myocarditis will not necessarily have a cardiac arrest if he catches the coronavirus but is at risk of it; doctors are still trying to fully understand how the coronavirus can affect the heart. …

"Some players will have no risk of long-term health effects and be asymptomatic, perhaps the vast majority of them. Football players are indeed used to living with risk … But the onset of cardiac arrest and sudden death is a different level of risk, and it's difficult to begrudge any student-athlete, coach, athletic director, university president, or conference director who looks at the situation and concludes the fatal consequence makes the reward just not worth the risk. …

"Still, considering the colossal financial implications of canceling or postponing the season, and the extraordinary amount of disappointment and frustration that this decision will generate among student-athletes, coaches, and fans, it is unlikely that these conferences are reaching these decisions simply because they're 'sissies.'"

Jim Geraghty, National Review, Aug. 13, 2020
Election results
U.S. Senate in Wyoming: Cynthia Lummis defeated eight candidates to win the Republican nomination to succeed Mike Enzi. Lummis led with 60% of the vote, followed by Robert Short with 13%. The general election has been rated by independent outlets as Solid Republican, with Enzi (R) winning his 2018 race by a margin of 36.9 percentage points.
Florida's 3rd Congressional District: Kat Cammack defeated Judson Sapp, Gavin Rollins, James St. George, and six others to win the Republican nomination to succeed Ted Yoho (R). Cammack received 25% of the vote followed by Sapp, Rollins, and St. George with 20%, 15%, and 14%, respectively. No other candidate received over 10% of the vote.  In 2016, Donald Trump (R) received 56% of the vote in the district to Hillary Clinton's (D) 40%.
Florida's 15th Congressional District: Scott Franklin defeated incumbent Rep. Ross Spano, becoming the eighth primary challenger to defeat a member of the U.S. House this year. With 99% of precincts reporting, Franklin received 51% of the vote to Spano's 49%. Three election forecasters rate the general election Lean Republican. In 2018, Spano received 53% of the vote to Kristen Carlson's (D) 47%.
Florida's 13th Congressional District: Anna Paulina Luna defeated Amanda Makki, George Buck, and two others to win the Republican nomination to challenge Charlie Crist (D). Luna received 36% of the vote followed by Makki and Buck with 29% and 26%, respectively. No other candidate received over 10% of the vote. Two election forecasters say Crist is a solid bet to win the general election and a third says the race leans towards him.
Florida's 19th Congressional District: Byron Donalds defeated eight other candidates to win the Republican nomination to succeed Francis Rooney (R). Donalds received 23% of the vote, followed by Dane Eagle with 22% of the vote, Casey Askar with 20%, and William Figlesthaler with 18%. The district has been rated as Solid Republican, with incumbent Francis Rooney (R) winning his 2018 race by a margin of 24.6 percentage points.
Florida's 26th Congressional District: Carlos Gimenez defeated Omar Blanco to win the Republican nomination to challenge Debbie Mucarsel-Powell (D). Gimenez received 60% of the vote to Blanco's 40%. One election forecaster says the general election is a toss-up, one says it tilts towards Mucarsel-Powell, and one says it leans towards Mucarsel-Powell.
U.S. Congress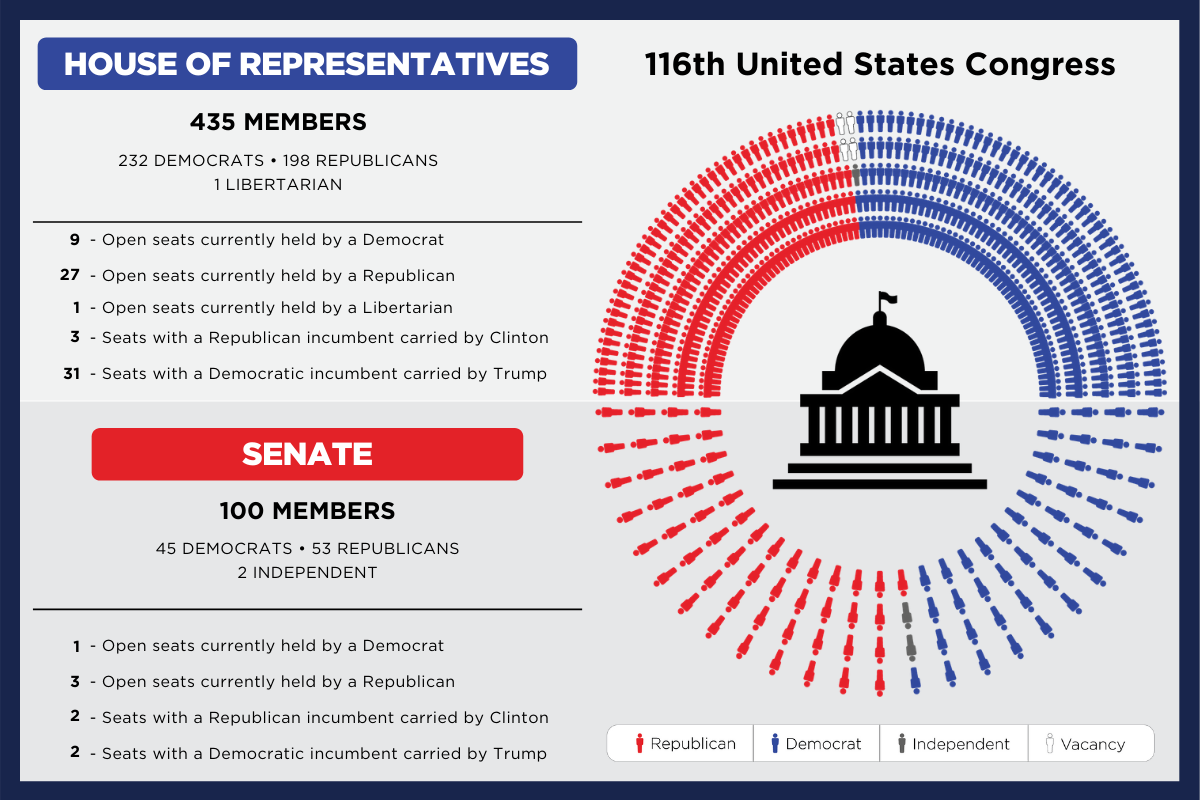 Bolduc on the air in Senate primary in NH
Don Bolduc released his first TV ads in the Senate primary in New Hampshire. They highlight his background as an Army brigadier general. 
His first ad says, "I am the only candidate running that was on the ground fighting terrorists on behalf of this president, and fulfilling his policies and doing the right thing." Bolduc retired from the Army in October 2017. He says in his second ad, "I didn't spend my life defending this country to let a bunch of liberal, socialist pansies squander it away."
The Human Rights Campaign criticized the second ad, saying Bolduc used a homophobic slur.
President Donald Trump endorsed Bryant "Corky" Messner in the primary. Messner was an Army Ranger and then became an attorney. He's released three TV ads. They discuss his economic recovery plan and his background as a Ranger.
The Messner campaign is receiving financial and other support from Trump's New Hampshire campaign organization and the Republican National Committee. Bolduc recently said, "The endorsement doesn't matter. … It's the action of the RNC that everybody should be concerned about and that is allowing D.C. to pick their primary candidate and that is wrong. We do not like to be told what to do by Washington, D.C., no matter who it is."
John DiStaso of WMUR wrote, "Conventional wisdom has Messner as the frontrunner thanks in large part to the Trump endorsement and Messner's deep personal pockets. But conventional wisdom is a risky thing to believe in the Granite State, where an independent streak still thrives. This race is far from decided, especially with the turnout amid the COVID-19 crisis more unpredictable than ever."
The primary is Sept. 8. Incumbent Sen. Jeanne Shaheen (D), first elected in 2008, is seeking re-election. Three election forecasters rate the general election Solid or Likely Democratic.
Club for Growth ad opposes Bice ahead of runoff
Club for Growth Action recently released an ad opposing Stephanie Bice in Oklahoma's 5th Congressional District primary runoff. The group had spent more than $300,000 opposing Bice in the June 30 primary but did not endorse in the nine-candidate field. Club for Growth PAC endorsed Terry Neese in the runoff.
The recent ad refers to a budget vote, saying Bice voted to raise her legislative salary and to take money away from teachers and police. Bice serves in the Oklahoma state Senate. 
Penny Seale, a Bice campaign representative, said, "Everyone in Oklahoma knows that an appointed Commission sets the pay of the legislature, but the D.C. Never-Trumpers don't know it, because they aren't from here — they're from the swamp."
Club for Growth PAC President David McIntosh said, "Terry Neese is a successful entrepreneur who has seen firsthand why we must push back against government interference in the economy. Neese is clearly the true conservative in this race and we can count on her to fight for pro-growth priorities like cutting taxes and reducing red tape."
Neese, a businesswoman and former national co-chair of President Trump's small business advisory council, received the most votes in the June 30 primary with 37%. Bice followed with 25%. A candidate needed more than 50% to avoid a runoff.
The runoff is Aug. 25. The winner will face incumbent Kendra Horn (D). In 2018, Horn defeated incumbent Steve Russell (R) 50.7% to 49.3%. Trump won the 5th District against Hillary Clinton (D) 53% to 40% in the 2016 presidential election. 
State executives

New Hampshire Republicans split endorsements between Executive Council candidates
New Hampshire Gov. Chris Sununu (R) endorsed Dave Wheeler in the Republican primary for District 5 on the New Hampshire Executive Council Aug. 12. Sununu's endorsement, his first in a contested executive council primary, followed District 4 incumbent Ted Gatsas' (R) endorsement of Wheeler's opponent, Bob Clegg.
New Hampshire's executive council is a five-member board responsible for approving most expenditures and providing oversight of state government. Members are elected to two-year terms in by-district elections. The council currently has a 3-2 Democratic majority.
Clegg, a former state Senator who served as majority leader, also has an endorsement from former Gov. Mike Huckabee (R-Ark.). Wheeler, who represented District 5 before losing to Debora Pignatelli (D) in 2018, also has the backing of former Gov. Craig Benson (R-N.H.) and the state branch of Americans for Prosperity.
The winner of the Sept. 8 primary will face Pignatelli, who is unopposed in the Democratic primary.
Race recap: Utah Attorney General
In this series, we look back at recent state executive primaries and ahead to the November elections.
Utah Attorney General Sean Reyes (R) won the GOP nomination for a second full term in a primary on June 30. Reyes received 54% of the vote to challenger David Leavitt's 46%. 
The primary was held after no candidate received the necessary 60% of the vote at the state GOP convention to win the nomination outright. A third candidate, former Attorney General John Swallow (R), was eliminated after placing last at the convention.
Reyes, who took office following Swallow's resignation in 2013, said he was running to continue his record of success. Reyes said he had protected children and teens, defended online privacy, and kept Utah families safe from scams.
Leavitt, who was elected as Utah County Attorney in 2018, said he would seek to change Utah's approach to criminal justice. Leavitt said he would seek more jury trials and fewer plea bargains and that the office's policies under Reyes had placed too much emphasis on punishing criminals at the expense of rehabilitation.
Reyes faces Democratic nominee Greg Skordas and Libertarian Rudy Bautista in the November general election. The last Democrat to win the attorney general's race was Jan Graham (D) in 1996.
Legislatures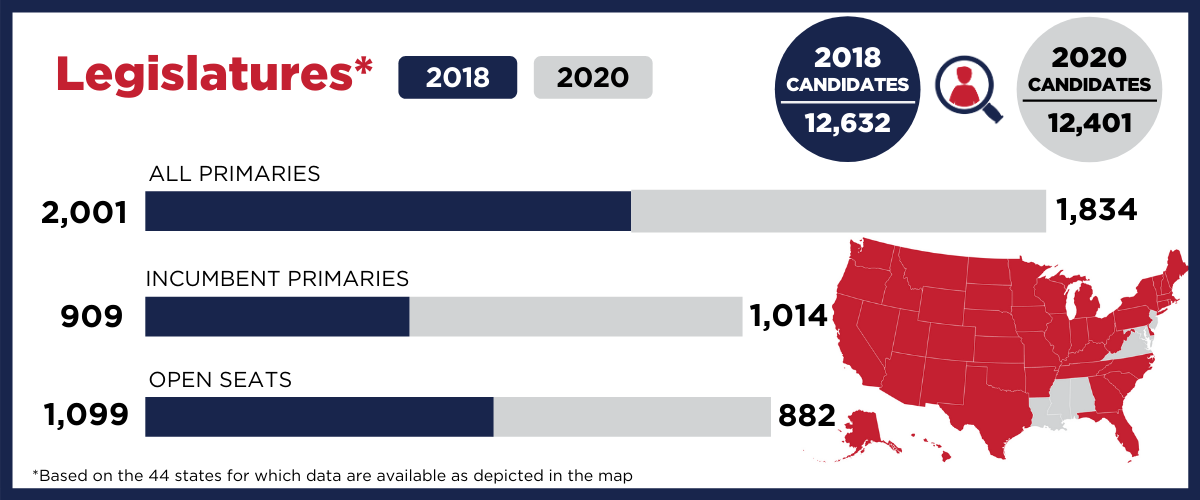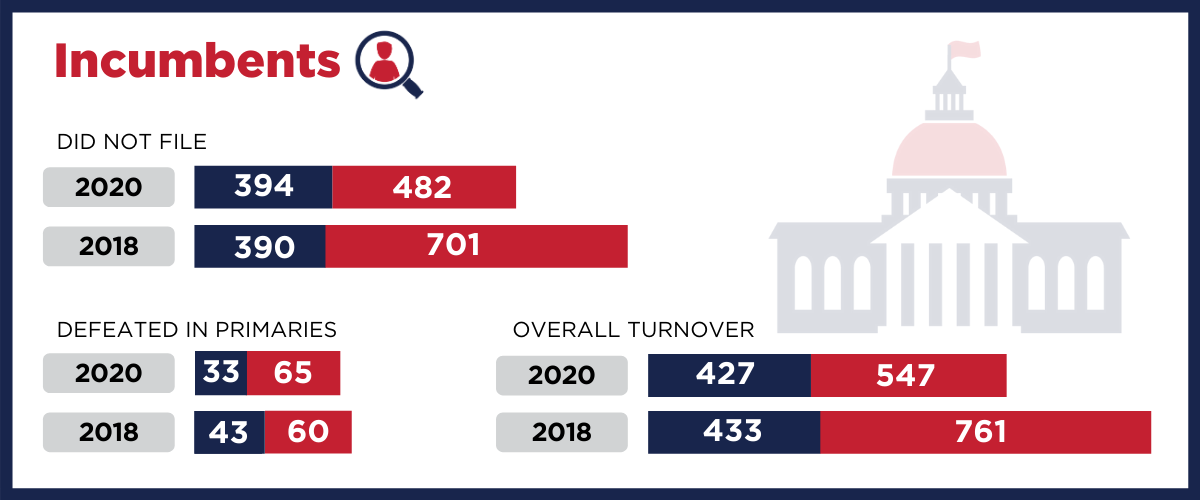 The number of incumbents who did not seek re-election is provided for the 44 states whose 2020 filing deadlines have already passed. The number of incumbents defeated in primaries is provided for the 36 states that had held state legislative primaries as of Aug. 17, 2020.
Reopen NH, Gov. Sununu endorse competing candidates in New Hampshire's Senate District 24
On Aug. 12, Reopen NH, a political action committee formed in response to the state's coronavirus restrictions, endorsed Regina Barnes after Gov. Chris Sununu (R) endorsed her primary opponent, Lou Gargiulo, on Aug. 9. The two candidates are running in Senate District 24's Republican primary.
In a press release accompanying the endorsement, Reopen NH said it expects endorsed candidates "to amend or repeal RSA 4:45, the state statute the governor has been using to conjure up his 'emergency powers," adding, "No emergency, whether real or imagined, is big enough to justify the suspension of our rights."
Barnes, an accountant and member of the Hampton Board of Selectmen, recently submitted a public comment to Sununu's reopening task force committee, saying, "It is time to begin the process or reopening in the very near future … The government does NOT have the right to take our rights away, we the people do have the right to practice our rights freely, even during a pandemic."
In his endorsement of Gargiulo, Sununu said, "Tested leaders like Lou can be trusted to work with the business community and municipalities to help steer our state through these uncharted waters." On his campaign website, Gargiulo, owner of a property management company, wrote, "I support measures that will keep our most vulnerable as safe as possible while working to open up our economy," adding, "When the economy is sick, you call a businessperson."
The winner of the Sept. 8 primary will face Sen. Tom Sherman (D). Sherman was first elected in 2018 after defeating then-incumbent Sen. Dan Innis (R) 53-47%.
NRA endorses Tyler Gouveia in New Hampshire's Hillsborough County District 36
On Aug. 11, the National Rifle Association's Political Victory Fund endorsed Tyler Gouveia in New Hampshire's Hillsborough County District 36. In addition to Gouveia, three other candidates—Paula Desjardins Moran, Bill O'Brien, and Bill Ohm—are running in the Republican primary. District 36 is a three-member seat, meaning three of the four Republican candidates will advance to the general election. 
Only Gouveia received an endorsement from the NRA. Ohm received an A grade from the group. No grades were given for Desjardins, Moran, or O'Brien.
Gouveia and Moran are making their first runs for elected office. Gouveia is the president of Granite State Strategy, a political consulting firm. Desjardins Moran is a program manager at BAE Systems, an aerospace firm. 
O'Brien and Ohm have both served in the New Hampshire House. O'Brien, an attorney, previously represented Hillsborough District 4, which later became District 5, from 2008 to 2016, including one term as Speaker of the House. Ohm represented District 36 from 2014 to 2018. He lost his re-election bid in 2018, placing fourth.
District 36 is currently represented by three Democrats: Linda Harriott-Gathright, Martin Jack, and Michael O'Brien Sr. The primary is Sept. 8.
Power players
"He works relentlessly each and every day on behalf of every member of the Republican Conference to bring a fresh voice and new ideas to the leadership table to help solve our country's problems for hard-working Americans by advancing conservative principles that move America forward." -Scalise Leadership Fund website
Eye of the Tiger PAC is a leadership political action committee sponsored by House Minority Whip Steve Scalise (R-La.). The PAC's earliest Federal Election Commission reports date back to 2009 when Scalise first entered office. According to a Roll Call interview with Scalise's communications director, Scalise named the PAC himself in tribute to the mascot of his alma mater, Louisiana State University.
As of June 30, Eye of the Tiger PAC has reported $1,991,803 in donations this election cycle and has spent $1,570,418. Among its largest campaign contributions were three $15,000 donations to the campaigns of Rep. Greg Murphy (R), running for re-election in North Carolina's 3rd Congressional District, Rep. Dan Bishop (R), running for reelection in North Carolina's 9th Congressional District, and Rep. Chris Jacobs (R), who is running for reelection in New York's 27th Congressional District. According to the FEC, Eye of the Tiger PAC's second-largest expense, coming second only to credit card processing fees, was $55,750 in event entry fees and dues to the Mystick Krewe of Louisianians, a D.C.-based social organization that hosts a yearly Mardi Gras Ball in the nation's capital.