Sixth Circuit rejects challenge to Ohio exclusive representation law        
On Aug. 25, a three-judge panel of the United States Court of Appeals for the Sixth Circuit rejected a challenge to Ohio laws that allow unions to become exclusive bargaining agents for all public-sector employees within a bargaining unit.
Who are the parties to the suit?  
The plaintiff is Jade Thompson, a Spanish teacher at Marietta High School in Ohio.  Attorneys from the Buckeye Institute and Baker and Hostetler, LLP, represent her. The Buckeye Institute describes itself as "an independent research and educational institution – a think tank – whose mission is to advance free-market public policy in the states." 
The defendants are the Marietta City School District Board of Education and the Marietta Education Association, a teachers' union that is the exclusive bargaining representative for the district's employees. 
What is at issue?
Ohio law allows a union to become the exclusive bargaining agent for all public-sector employees within a bargaining unit, if the union can prove that a majority of the unit's members want its representation. If a union has been certified as a unit's exclusive bargaining agent, the public employer must bargain with that union and no one else. This prohibition extends both to individuals and other labor organizations. 
Thompson, who is not a member of the union that represents her bargaining unit, objects to the union's "policies and to any association with it." She filed suit in the United States District Court for the Southern District of Ohio, alleging that: 
Ohio's exclusive bargaining law "violates her [First Amendment] rights to be free from compelled speech and association"

The law violates her First Amendment "right to meaningfully communicate with the government"
Judge Michael Watson, who was appointed to the bench by George W. Bush (R), rejected these arguments on Nov. 26, 2019. Thompson appealed the decision to the United States Court of Appeals for the Sixth Circuit. 
How did the court rule?
The three-judge appellate panel unanimously affirmed the district court's decision. Judge Amul Thapar, who was appointed to the court by Donald Trump (R), wrote the court's opinion. Addressing Thompson's first argument, Thapar cited Minnesota State Board for Community Colleges v. Knight. In Knight, a group of non-union community college instructors objected to a Minnesota statute allowing an exclusive representative to speak on behalf of all of a bargaining unit's employees at "meet and confer" sessions. The U.S. Supreme Court ruled Minnesota had "in no way restrained [the instructors'] freedom to speak … or their freedom to associate or not to associate with whom they please." Thapar wrote: 
"Knight controls here. If allowing exclusive representatives to speak for all employees at "meet and confer" sessions does not violate the First Amendment, we see no basis for concluding that the result should be different where the union engages in more traditional collective bargaining activities. It appears that every other circuit to address the issue has agreed."
Regarding Thompson's second argument, Thapar wrote: 
"First, we consider Smith v. Arkansas State Highway Employees. There, the [Supreme Court] held that the First Amendment imposes no "affirmative obligation on the government to listen, to respond[,] or . . . [to] bargain." And since the government has no obligation to bargain with Thompson, it is difficult to see how the government's decision to bargain with someone else violates her rights. Second, in Knight, the Supreme Court recognized that it was "doubtless true that the unique status of the exclusive representative … amplifies its voice in the policymaking process." But amplification "is inherent in government's freedom to choose its advisers." And a "person's right to speak is not infringed when government simply ignores that person while listening to others." Thus, Knight again forecloses Thompson's claim."
Judges Julia Gibbons and Richard Griffin, both George W. Bush (R) appointees, joined Thapar's opinion. 
About the Sixth Circui
The United States Court of Appeals for the Sixth Circuit is a federal court that hears appeals from the district courts within its jurisdiction, which includes Kentucky, Michigan, Ohio, and Tennessee. The court has 16 authorized judicial posts and no current vacancies. The chief judge is Guy Cole, a Bill Clinton (D) appointee. Of the court's 16 active judges, five were appointed by Democrats and 11 by Republicans. Appeals are heard in the Potter Stewart United States Courthouse in Cincinnati, Ohio. 
What comes next?
Neither Thompson nor her attorneys have not said whether they will appeal the decision. The case name and number are Thompson v. Marietta Education Association (19-4217).
What we're reading
The big picture
Number of relevant bills by state
We are currently tracking 102 pieces of legislation dealing with public-sector employee union policy. On the map below, a darker shade of green indicates a greater number of relevant bills. Click here for a complete list of all the bills we're tracking.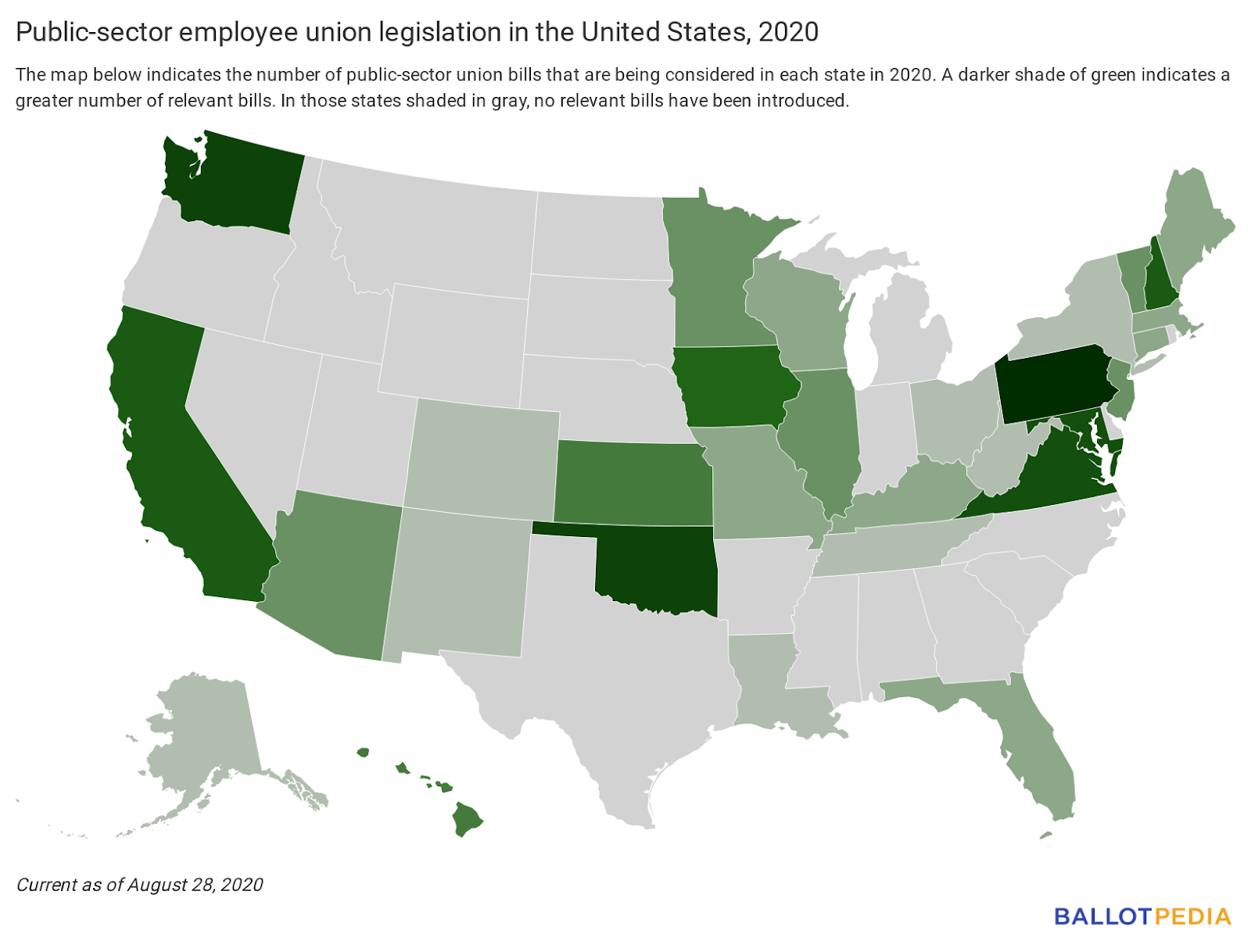 Number of relevant bills by current legislative status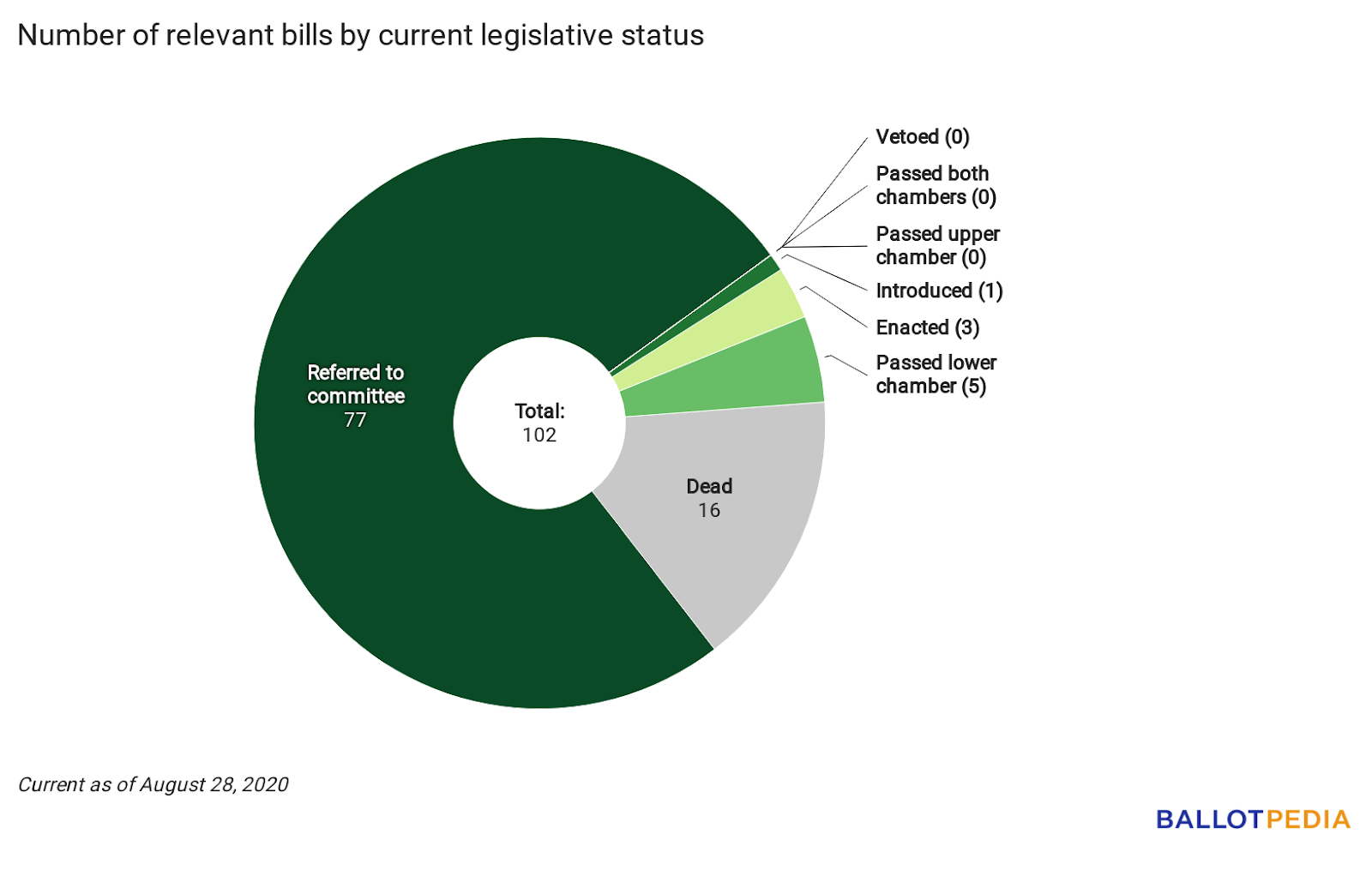 Number of relevant bills by partisan status of sponsor(s)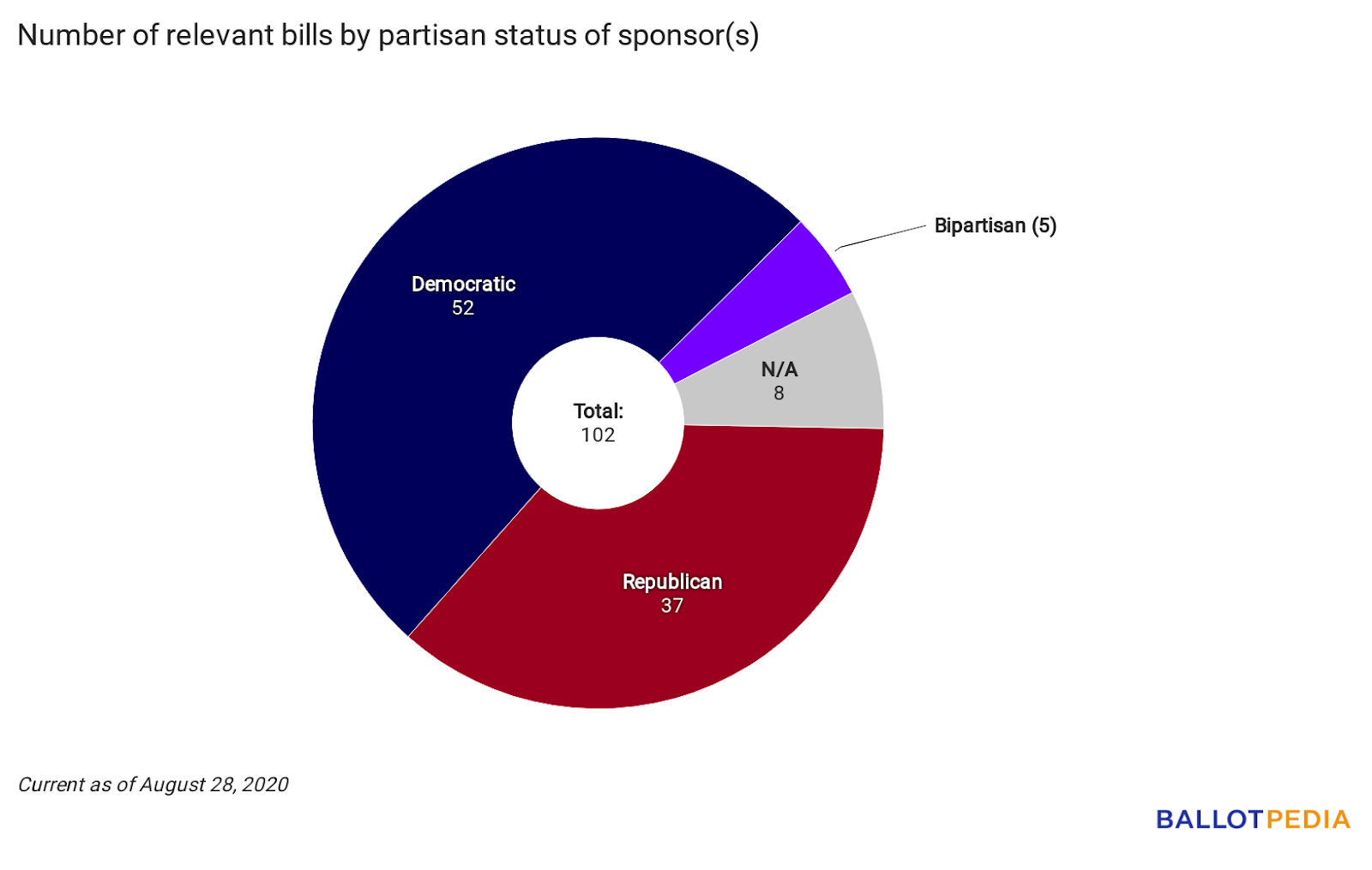 Recent legislative actions
No legislative actions have been taken on relevant bills since our last issue.