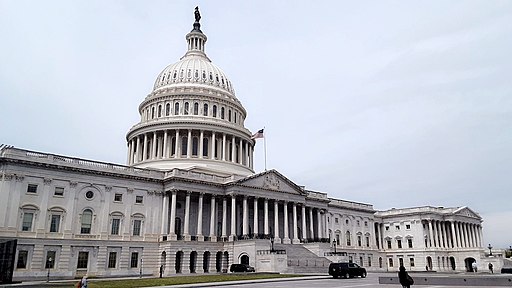 Rep. Steve Stivers (R-Ohio) announced on April 19 that he would resign from the House of Representatives to become President and CEO of the Ohio Chamber of Commerce. Stivers represents Ohio's 15th Congressional District and said his resignation would be effective as of May 16.
In a tweet announcing his resignation, Stivers said, "For the past decade, it has been my honor and privilege to serve the people of Ohio's 15th Congressional District. Throughout my career, I've worked to promote policies that drive our economy forward, get folks to work, and put our fiscal house in order. I'm excited to announce that I will be taking on a new opportunity that allows me to continue to do that."
Stivers has served in the U.S House since 2011. He most recently won re-election in 2020, defeating Democrat Joel Newby, 63% to 37%, and is a former chairman of the National Republican Congressional Committee. Before he was elected to the U.S. House, Stivers served in the Ohio State Senate from 2003 to 2009.
U.S. House vacancies are filled by special election. Five special elections have been called during the 117th Congress as of April 19, including a special to fill the seat representing Ohio's 11th District, most recently held by Marcia Fudge (D). That seat became vacant after Fudge was confirmed as the secretary of housing and urban development in President Biden's (D) administration on Mar. 10. The primary elections to fill Fudge's congressional seat are scheduled for August 3, 2021, and the general election will be held on November 2, 2021.
Gov. DeWine (R) will set the date of the special election to fill Stivers' seat. The winner of the special election will serve out the remainder of Stivers' term, which expires on Jan. 3, 2023.
After Stivers' resignation takes effect, the partisan breakdown of the U.S. House will be 218 Democrats and 211 Republicans, with six vacancies. Ohio's 15th District was rated Safe Republican during the 2020 general election.
Additional Reading: