California voters decided 46 local ballot measures on seven different election dates in 2021. Ballotpedia's report breaks down the measures by the outcome, county, topic, and election date.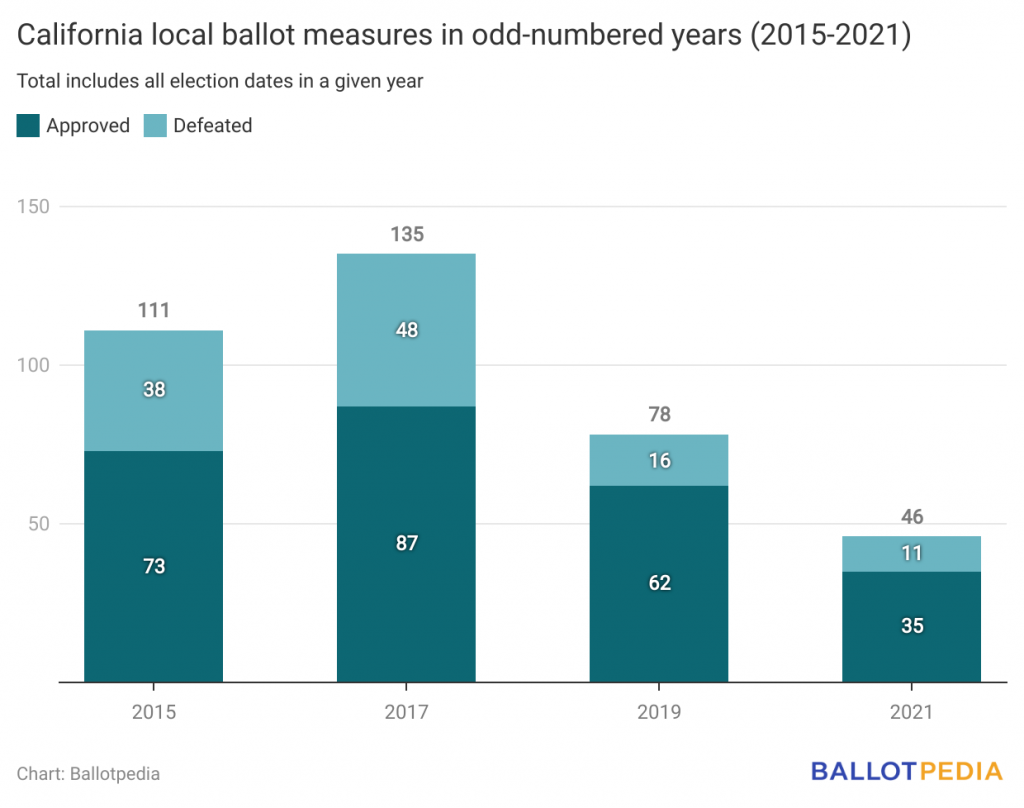 Here are some highlights from Ballotpedia's annual report on local ballot measures in California:
Voters approved 35 measures and defeated 11 measures.
With 46 measures, 2021 featured 57% fewer local measures than the average number of local measures on California ballots over the last three odd-year election cycles.
Eighteen (18) of the 58 counties in California featured local ballot measures. Los Angeles County had the most measures of any county with seven.
The average number of local ballot measures per county was 0.81.
Taxes made up 80% of the measures on local ballots in California in 2021. Twenty-seven (27) of the 37 tax-related measures were approved, and 10 were defeated.