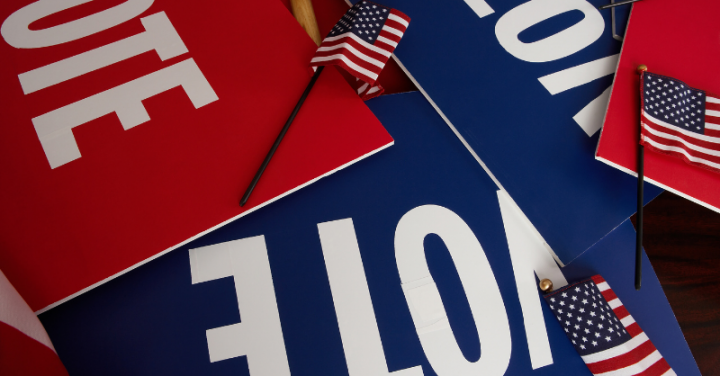 Thirteen states have multi-year constitutional amendment processes that involve legislatures passing amendments in two successive sessions before they go on the ballot. Since 2010, 66% (60 of 91) of the amendments that passed during the first session in these states were also passed in the second. When partisan control of a legislative chamber changes between two successive legislative sessions, constitutional amendments often fail to receive a vote during the second session. From 2010 to 2022, 79% (11 of 14) of constitutional amendments in two-session requirement states were defeated or died in committee following a change in party control. Virginia, where Republicans took control of the House following the 2021 election, became the most recent example of this pattern with House committee votes on March 1.
The Virginia State Legislature passed two constitutional amendments in 2021. One would have repealed the state constitution's language defining marriage as between one man and one woman. The other constitutional amendment would have restored voting rights to persons convicted of a felony after they have completed their sentence. Both constitutional amendments received unanimous support from legislative Democrats. Six House Republicans voted for the marriage amendment and two for the voting rights restoration amendment in 2021.
At the election on November 2, 2021, Republicans went from a 45-member minority to a 52-member majority in the 100-seat House of Delegates. Democrats flipped the state Senate in 2019 and still have control during the 2022 legislative session. State Senate elections occur at four-year intervals.
On February 15, 2022, the Democratic-controlled Senate gave second-session approval to both constitutional amendments approved in 2021. Four Senate Republicans joined Democrats in backing the marriage amendment, and three supported the voting rights restoration amendment. On March 1, a Republican-controlled House Privileges and Elections Subcommittee voted down both of the amendments, preventing them from moving forward. The votes were 6-4 along party lines.
Of the states with two-session vote requirements for constitutional amendments, only the Nevada and Virginia legislatures have flipped twice since 2010. In Nevada, the legislature flipped from Democratic- to Republican-controlled in 2014 and then back to Democratic-controlled in 2016. Democrats passed two constitutional amendments in 2013 — including an amendment to repeal a definition-of-marriage provision like in Virginia last year — that did not receive votes after Republicans became the majority. When Democrats retook the legislature in 2016, four Republican-backed constitutional amendments were stopped in committee, including a constitutional right to hunt and fish and a two-thirds vote requirement for revenue increases.
During the 2017 legislative session, Nevada Democrats, along with eight Republicans, again passed the marriage amendment. This time, however, Democrats retained control of the legislature in 2018 and passed the amendment during the second session in 2019. Voters approved the amendment at the 2020 general election.
States have different requirements for legislatures to propose amendments to their constitutions. Some require votes at one session, others at two. States may require a simple majority of legislators, a 60% majority, a two-thirds majority, or a 75% majority to pass a constitutional amendment. Of the 13 states with a two-session process legislative referral, four states allow legislators to approve amendments in one session by a higher vote threshold. In South Carolina, the legislature can put an amendment on the ballot through a vote in one session but must vote on the amendment again in another session if voters approve it. With the exception of Delaware, all states require constitutional amendments to go before voters for approval or rejection. Eighteen states have processes for citizen-initiated constitutional amendments.
You can learn more about how your state's constitution is amended at Ballotpedia.org.
Additional reading: