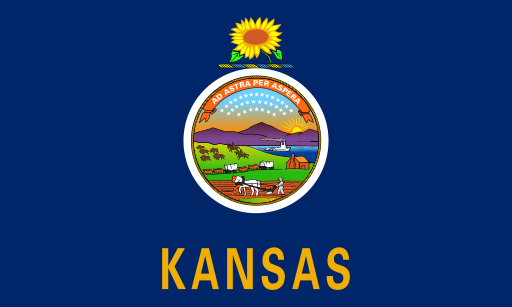 The Kansas Senate approved a constitutional amendment on March 23 that would allow the legislature to pass laws, which the governor could not veto, to revoke or suspend executive agencies' rules and regulations. The state House passed the amendment on Feb. 21. With approval in the House and Senate, voters will decide the proposal at the general election on Nov. 8, 2022.
Currently, the legislature can pass laws to revoke or suspend executive agencies' rules and regulations. However, the governor can veto these bills. Legislators can override vetos with two-thirds majorities in each legislative chamber.
Legislative Democrats and Republicans were divided on the constitutional amendment. Most Democrats (47 of 50) voted against sending the proposal to the ballot. Most Republicans (110 of 115) voted to put the question before voters. State Sen. Kellie Warren (R-11) said, "This constitutional amendment restores the checks and balances to the Legislature. That's where the policy-making belongs."
State Rep. John Carmichael (D-92) said, "We need to have balance in our government so that there is a give-and-take, no matter if there's a Republican governor or a Democratic governor. This constitutional amendment turns that balance on its head."
In Kansas, constitutional amendments require a two-thirds vote in the House and Senate. In the House, 84 votes were required, and the amendment received 85. In the Senate, 27 votes were required, and that threshold was met with 27 votes.
Constitutional amendments concerning the legislature's power over administrative regulations have been more common in 2021 and 2022 than during the prior five years. In November, West Virginians will vote on a constitutional amendment on the legislature's power over the State Board of Education's rules and policies. In 2021, Pennsylvania voters approved a pair of constitutional amendments regarding the legislature's ability to extend or terminate emergency declarations.
The Kansas constitutional amendment is one of two that voters will decide in the state this year. Kansans will vote on August 2 on a constitutional amendment to declare that nothing in the state constitution creates a right to abortion or requires government funding for abortion.
Additional reading: