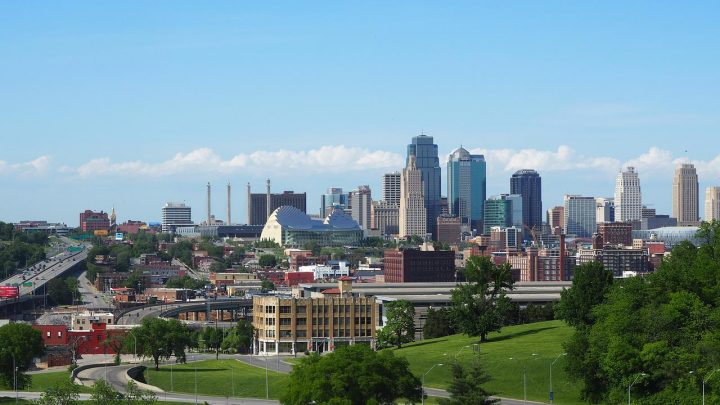 A constitutional amendment that would allow the state Legislature to increase the minimum required funding for Kansas City's police department passed Missouri's state Legislature on Friday. The measure passed in Missouri's House of Representatives before they ended the legislative session, with 103 votes supporting the measure and 44 votes opposing the measure.
Because the amendment was already passed in the Missouri State Senate in March, the measure will appear on the ballot before voters in November.
The measure, as written, would allow the Missouri General Assembly to increase minimum required funding for a police force established by a state board of police commissioners. Kansas City is the only city that does not have local jurisdiction over its department, and therefore the only city that this measure would currently impact.
This amendment was passed along with another bill that would increase the minimum funding requirement for Kansas City's police department. Currently, Missouri law mandates that Kansas City devote 20% of its general revenue to the police department. That bill would increase that funding to 25%.
On KCUR, Celisa Calacal and Brian Ellison reported that some Democratic legislators argued that the bill was unconstitutional because it violates the Hancock Amendment of Missouri's state constitution that prohibits unfunded state mandates on local actions. However, if voters approve of the constitutional amendment on the ballot this November, Missouri's constitution will be amended to make an exception.
The support and opposition for the measure was mostly drawn between party lines. On Friday's vote in Missouri's House of Representatives, 100 Republicans supported the measure while 3 Democrats supported it. Forty-one Democrats opposed the measure while 3 Republicans opposed it. In the March Senate vote, 22 Republicans and 1 Democrat supported the measure, while 9 Democrats and 1 Republican opposed it.
This is the fourth ballot measure certified to appear on Missouri's ballot this November. The other measures include:
A constitutional amendment that authorizes the state treasurer to invest in highly rated municipal securities.
A constitutional amendment that gives the Missouri National Guard its own department within the state government.
A constitutional convention question, which automatically appears on Missouri's ballot every ten years, asking voters whether or not they agree with holding a constitutional convention.
A total of 85 measures have appeared on Missouri's statewide ballots between 1996 and 2020. Out of those 85, 54 were approved by voters, while 31 were defeated.

Additional reading: