In November, there are a total of five measures on the ballot related to the initiative process. A ballot initiative is a way that citizens can propose, amend, or repeal a state law or constitutional provision by collecting signatures from registered voters. Successful signature drives result in an initiative being placed on the ballot for voters to approve or reject. Twenty-six states have an initiative process at the state level, and each state has different rules and requirements regarding the ballot initiative process, including majority and supermajority requirements, single-subject rules, and requirements for measures that increase taxes.
Five measures regarding the initiative process are on the ballot for the November 8, 2022 general election. One measure was on the ballot in June. This November, the states with ballot measures regarding the initiative process are Arizona (3 measures), Arkansas (1 measure), and Colorado (1 measure). 
Last June, voters rejected a measure in South Dakota called Amendment C by 67-32%. Amendment C would have changed the vote requirement from a simple majority to a 60% majority for ballot measures that increase taxes or require the state to appropriate $10 million or more in the first five fiscal years.
In November, voters will decide on five measures regarding the initiative process in Arizona, Arkansas, and Colorado:
Between 2010 and June 2022, there were 20 measures regarding the initiative process on the ballot. Voters approved 11 (55%) of them, while nine (45%) were rejected.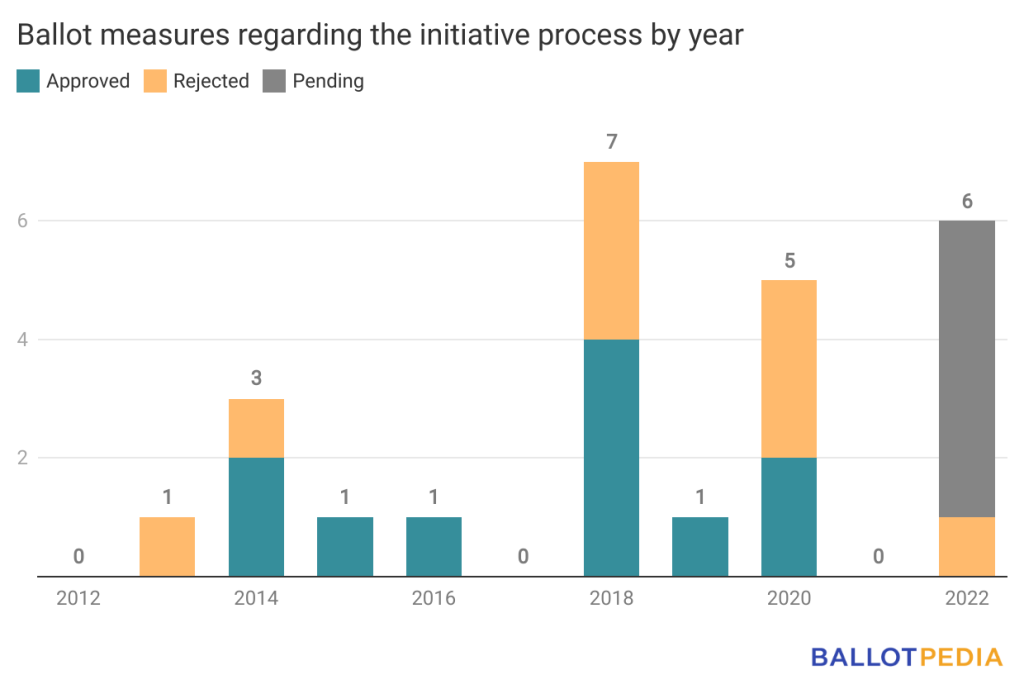 Additional reading: