Welcome to Hall Pass, a newsletter written to keep you plugged into the conversations driving school board politics and governance.
In today's edition, you'll find:
On the issues: The debate over homework
Share candidate endorsements with us!
School board filing deadlines, election results, and recall certifications
DeSantis releases list of 14 school board seats to flip in 2024
Extracurricular: education news from around the web
Candidate Connection survey
Email us at editor@ballotpedia.org to share reactions or story ideas!
---
On the issues: The debate over homework
In this section, we curate reporting, analysis, and commentary on the issues school board members deliberate when they set out to offer the best education possible in their district.
How beneficial is homework?
Jay Caspian Kang writes that homework teaches students how to practice and master concepts and activities. Kang also says homework can help prepare children for tasks they might face in their careers.
Elissa Strauss writes that homework creates stress for students and families and makes kids unhappy. Strauss says income inequality makes homework too competitive and that homework contributes to unhealthy feelings of inadequacy.
The Movement to End Homework Is Wrong | Jay Caspian Kang, The New York Times
"As a parent, I would rather my daughter not get stuck doing the sort of pointless homework I would occasionally assign, but I also think there's a lot of value in saying, 'Hey, a lot of work you're going to end up doing in your life is pointless, so why not just get used to it?' … When you break it all down, the amount of class mobility our education system can grind out each year falls well short of what most people expect. … But there's a defense of homework that doesn't really have much to do with class mobility, equality or any sense of reinforcing the notion of meritocracy. It's one that became quite clear to me when I was a teacher: Kids need to learn how to practice things. Homework, in many cases, is the only ritualized thing they have to do every day. Even if we could perfectly equalize opportunity in school and empower all students not to be encumbered by the weight of their socioeconomic status or ethnicity, I'm not sure what good it would do if the kids didn't know how to do something relentlessly, over and over again, until they perfected it."
Your kid is right, homework is pointless. Here's what you should do instead. | Elissa Strauss, CNN
"Feeling overwhelmed is a defining trait of today's parents and caregivers. We have too much to do, our kids have too much to do, and leisure and happiness are the prices we pay for it. … It can feel scary to slow down. Rising income inequality has turned parenting into a competitive sport. It's a winner-takes-all world and we want our kids to be the winners — unhappy, stressed-out winners. There is so much out there telling your children they need to do more and be more, and that whatever they think is enough is most definitely not enough. This means that parents and caregivers provide what is likely kids' only shot at learning about leisure and togetherness. The overwhelming message from decades of research has found these are the main ingredients to happiness and well-being. Getting rid of homework is a relatively simple way to combat this high-stakes problem. It gives parents and caregivers the opportunity to teach their children these essential – albeit systematically ignored and undervalued – skills."
---
School board update: filing deadlines, election results, and recall certifications
Ballotpedia has historically covered school board elections in about 500 of the country's largest districts. We're gradually expanding the number we cover with our eye on the more than 13,000 districts with elected school boards.
---
Upcoming school board elections
On April 4, Oklahoma and Wisconsin will hold school board general elections. We covered Oklahoma's (Feb. 14) and Wisconsin's (Feb. 21) primaries in previous editions of this newsletter. We're covering all school board elections in both Oklahoma and Wisconsin this year.
We're also covering elections in the following states/districts on April 4:
---
DeSantis releases list of 14 school board seats to flip in 2024
The 2024 election cycle is underway—including at the school board level.
On Feb. 21, Florida Gov. Ron DeSantis (R) released a list of school board incumbents he hopes to see defeated in the 2024 elections. DeSantis made the announcement following a meeting with state House of Representatives Speaker Paul Renner (R), Moms for Liberty co-founders Tina Descovich and Tiffany Justice, and Florida Republican Party Chair Christian Ziegler.
The list includes districts in the counties of Sarasota, Hillsborough, Duval, Brevard, Miami-Dade, Volusia, and Indian River—districts DeSantis has brought up in the past.
DeSantis endorsed 34 candidates in 2022. Twenty-nine of those candidates won their elections. In the August 2022 primaries, DeSantis-backed candidates succeeded in shifting the balance of power from liberal to conservative in several districts, including Miami-Dade and Sarasota. In Sarasota County, Tom Edwards was left as the remaining Democrat on the board.
In Florida, each county is a school district. Florida holds nonpartisan school board elections in even-numbered years. Primary candidates can win outright if they receive more than a simple majority of the vote.
DeSantis said the targeted incumbents "do not protect parental rights and have failed to protect students from woke ideologies."
Edwards is one of the incumbents on DeSantis' 2024 list. Edwards said, "I appreciate the spotlight that the governor is giving me for my good governance, and for my quality School Board work for the students and my community."
As school board elections have increasingly reflected national partisan concerns, they've also attracted the attention of statewide officials and candidates, and national organizations. That includes Moms for Liberty, which began in Florida but endorses school board candidates across the country. The group describes itself as an organization for "all that have a desire to stand up for parental rights at all levels of government" and has generally backed candidates affiliated with the Republican Party.
National organizations, like Run For Something, have also backed Democratic school board candidates. Run for Something describes itself as "recruiting and supporting young progressives," and helped elect Brevard School Board member Jennifer Jenkins and Miami-Dade County Public Schools school board member Luisa Santos—both of whom are on DeSantis' 2024 list.
Incumbent governors like DeSantis don't usually get involved in local school board elections. But in 2022, we tracked seven state executive officials and candidates—including two incumbent governors—in four states who endorsed candidates running for seats in school districts within Ballotpedia's coverage scope. That scope has traditionally included all school districts in the 100 largest cities by population and the 200 largest school districts by student enrollment. Those officials included DeSantis and his gubernatorial Democratic candidate, Charlie Crist, as well as Arizona gubernatorial candidate Kari Lake (R). The seven officials and candidates endorsed 110 candidates, 64 of whom won their elections.
Recently, Illinois Gov. J.B. Pritzker (D) said he was working with the Illinois Democratic Party to counter local Republican Party committees and national organizations working to elect school board candidates in the state's upcoming elections. Illinois Democratic Party executive director Ben Hardin said, "We aren't going to let these extremist groups get away with pushing their agendas." In a move similar to DeSantis', the Illinois Democratic Party is planning to release a list of over 100 candidates it opposes.
Illinois' school board elections are April 4.
---
Extracurricular: education news from around the web
This section contains links to recent education-related articles from around the internet. If you know of a story we should be reading, reply to this email to share it with us!
---
Take our Candidate Connection survey to reach voters in your district
Today, we're looking at responses from Brian Ahart, who is running in the general election for one of three at-large seats on the Liberty Schools Board of Education in Missouri on April 4, and Audra Deaver, who is running in the general election for Humble Independent School District school board Position 6 in Texas on May 6.
Here's how Ahart answered the question, "Please list below 3 key messages of your campaign. What are the main points you want voters to remember about your goals for your time in office?"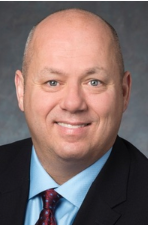 "Closing the learning gap due to the pandemic
Attracting top talent and retention of existing faculty
Improve implementation of programs and initiatives"
Click here to read the rest of Ahart's answers.
Here's how Deaver answered the question, "Please list below 3 key messages of your campaign. What are the main points you want voters to remember about your goals for your time in office?"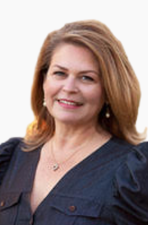 "Academic Excellence
Board Governance
Parental Advocacy & Safeguarding Children"

Click here to read the rest of Deaver's answers.