Welcome to Hall Pass, a newsletter written to keep you plugged into the conversations driving school board politics and governance.
In today's edition, you'll find:
On the issues: The debate over Los Angeles school union strikes
Share candidate endorsements with us!
School board filing deadlines, election results, and recall certifications
A look at Oklahoma's April 4 general school board elections
Florida expands education savings account (ESA) program
Extracurricular: education news from around the web
Candidate Connection survey
Email us at editor@ballotpedia.org to share reactions or story ideas!
---
On the issues: The debate over Los Angeles school union strikes
In this section, we curate reporting, analysis, and commentary on the issues school board members deliberate when they set out to offer the best education possible in their district.
Members of Service Employees International Union Local 99 (SEIU)—a union representing about 30,000 Los Angeles Unified School District (LAUSD) maintenance staff, bus drivers, and other support employees—went on strike between Mar. 21-24. The union said the school district treated its workers unfairly and violated California labor laws. United Teachers Los Angeles (UTLA)—the primary public teachers union in the LAUSD—joined SEIU in the strike, shutting down schools on the strike days.
Glenn Sacks writes that both unions were justified in striking and that the non-teaching staff was treated unfairly under California's labor laws. Sacks says both students and workers will be better off if LAUSD meets the SEIU's demands. He also says that the support of the teachers union was not unusual and that the strike was necessary to avoid undermining what Sacks says are positive changes in the district.
The Washington Examiner Editorial Board writes that public sector unions in LAUSD have too much power to disrupt the lives of families and set back public education. The Editorial Board says the strikes caused hardships for the district's low-income families, who had to arrange child care for students. The Board also blamed public school unions for long-term school closures during COVID.
I was on the Los Angeles picket line. Here's why our strike will benefit students and workers | Glenn Sacks, Fox News
"SEIU announced a three-day "Unfair Practice Charge" strike based on its well-founded accusations that LAUSD's mistreatment of SEIU workers violates California labor law. LAUSD probably expected that with teachers coming in to work, along with personnel brought in from LAUSD headquarters on an emergency basis, they could roll right over SEIU, as school districts often do to campus workers in similar situations. Except this week, Los Angeles teachers said 'No.' Over half of LAUSD's SEIU workers have children in LAUSD. Many of our students have aunts, uncles, grandparents, cousins and older siblings who work at LAUSD. There is only one way UTLA educators could keep faith with our students, their families and the workers whose labor enables us to educate our students — by honoring SEIU's picket lines. Our sympathy strike (aka "solidarity strike") is very much in line with the traditions of American labor. American labor unions were built through labor solidarity, and in recent decades, unions have been undermined because union leaders have abjured sympathy strikes."
Los Angeles school unions are COVIDing children all over again | Editorial Board, The Washington Examiner
"As they showed throughout the coronavirus pandemic by pressing school districts to stay closed, teachers unions have no solidarity with the children they are supposed to educate. The core mission is once again being shoved aside. Many low-income parents may have to skip work and lose pay to supervise their children while unions strike. … California's public sector labor unions, which were at the forefront in demanding unjustifiable long-term school closures during the pandemic, have permanently set back the education and lives of children in the last few years. Now, they are back to remind Californians of the stranglehold they have over the state. In Los Angeles, they get whatever special exemptions they want from whatever laws they want. Teachers and educators who don't want to stunt children's development and ruin their prospects should take advantage of their rights under the Janus v. AFSCME Supreme Court decision and stop paying for union representation. Unfortunately, California will not ban public sector collective bargaining, but that will have to happen before normal government services are restored to the state's residents."
---
Share candidate endorsements with us!
As part of our goal to solve the ballot information problem, Ballotpedia is gathering information about school board candidate endorsements. The ballot information gap widens the further down the ballot you go, and is worst for the more than 500,000 local offices nationwide, such as school boards or special districts. Endorsements can help voters know more about their candidates and what they stand for.
Do you know of an individual or group that has endorsed a candidate in your district?
Click here to let us know.
---
School board update: filing deadlines, election results, and recall certifications
Ballotpedia has historically covered school board elections in about 500 of the country's largest districts. We're gradually expanding the number we cover with our eye on the more than 13,000 districts with elected school boards.
---
Upcoming school board elections
In 2023, roughly 24,100 school board seats are up for election in 35 states. Ballotpedia is covering elections for approximately 8,750 seats in 3,211 school districts across 28 states—or about 36% of all school board elections. Read more about Ballotpedia's coverage of school board elections here.
On April 4, Oklahoma and Wisconsin will hold school board general elections. We covered Oklahoma's (Feb. 14) and Wisconsin's (Feb. 21) primaries in previous editions of this newsletter. We're covering all school board elections in both Oklahoma and Wisconsin this year.
In the next section, we take a more detailed look at Oklahoma's general elections.
We're also covering elections in the following states/districts on April 4:
A look at Oklahoma's April 4 general school board elections
We're providing comprehensive school board election coverage this year in 10 states, including Oklahoma, which will hold general elections on April 4.
Voters in Oklahoma will decide 137 school board elections statewide in 127 districts. Oklahoma held primaries on Feb. 14, but those only took place for the 23 offices where more than two candidates ran.
These 137 general elections represent 24% of the 579 offices up for election this year. For the remaining 442 offices (76%), the general election was canceled:
In 405 races, only one candidate ran, meaning both the primary and general elections were canceled, and they won outright;
In 13 races, a candidate received more than 50% of the vote in the primary, eliminating the need for the general election; and,
No candidates ran in 24 races, creating vacancies that the school board must fill through an appointment or a special election.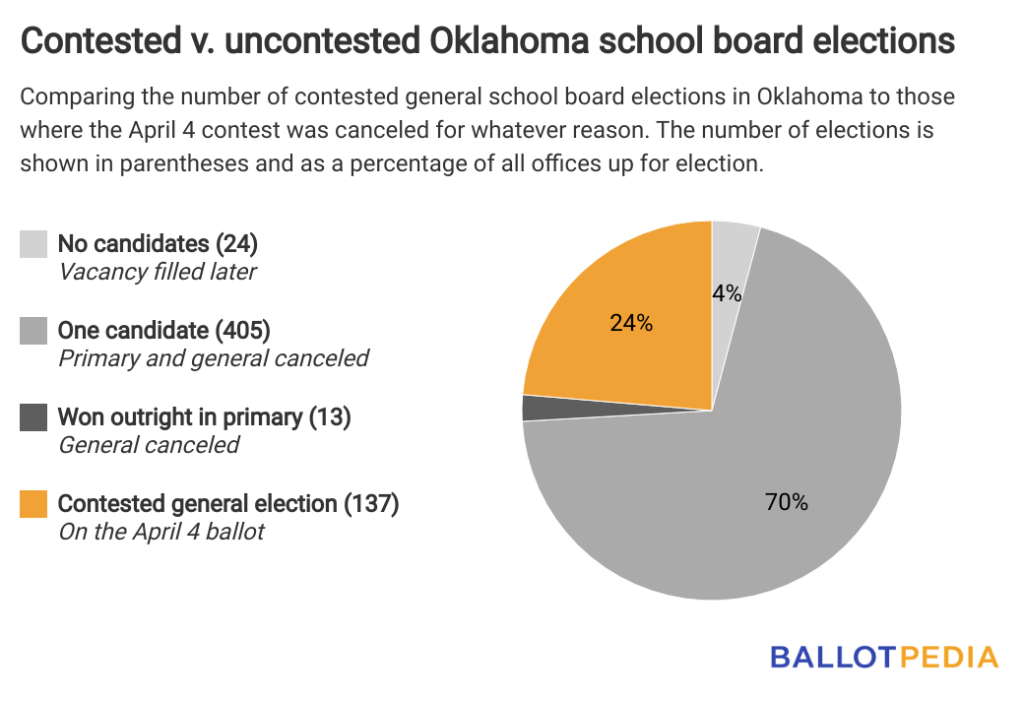 We're closely researching and tracking endorsements made in Oklahoma, many of which are found only in local papers and campaign materials.
To date, we have tracked 22 endorsements for 11 candidates in Oklahoma general elections:
Five endorsers affiliated with the Democratic Party or advocating for policies aligned with the Democratic Party platform have made five endorsements across four candidates.
Nine endorsers affiliated with the Republican Party or advocating for policies aligned with the Republican Party platform have made 15 endorsements across five candidates.
One neutral endorser has made one endorsement.
One endorser whose ideological lean is unclear has made one endorsement.
Here are some examples of the April 4 candidate endorsements we've tracked:
Norman Public Schools: Kathleen Kennedy and Annette Price are running for the open seat. Sally's List, a progressive organization focused on electing women to office, endorsed Price.
Tulsa Public Schools: Tulsa County Moms for Liberty and the Oklahoma 2nd Amendment Association endorsed Jared Buswell, who is challenging Board President Stacey Wooley.
If you are aware of an individual or group that has endorsed a candidate in an April 4 Oklahoma school board race, let us know here.
Florida expands education savings account (ESA) program.
On March 27, Florida Gov. Ron DeSantis (R) signed House Bill 1, expanding the state's Family Empowerment Scholarship program to provide all K-12 students with around $7,500 for educational expenses outside of the public school system.
The Family Empowerment Scholarship was created in 2014 and provided eligible students—such as those with disabilities or from low-income families—with funding for defraying the costs of private school tuition or tutoring. The expanded program prioritizes students from low-income families.
Under the new law, all Florida K-12 students will be eligible to apply for the program, so long as they aren't attending a public school. The law allows funds to be used on a variety of educational expenses, such as private school tuition to homeschooling expenses. In addition to expanding the state's Family Empowerment Scholarship program, the law eases requirements for some types of teaching certificates.
DeSantis said, "parents are going to be able to have the ability to get money for their student for their child, and they can do tuition, they're also going to be able to use it for things like tutoring and other things that can be very important for a child's development and well being."
The House passed the legislation 83-27 on March 17, with 79 Republicans and four Democrats voting in favor. No Republicans opposed the bill, while nine representatives did not vote. Republicans have an 84-35 majority in the House. The Senate passed the bill 26-12 along partisan lines (two Republicans were absent) on March 23. Republicans hold a 28-12 majority in the Senate.
Critics say the law will redirect funding from public schools and benefit wealthier households, who may already send their children to private schools. Florida Education Association President Andrew Spar said, "The universal voucher bill signed today by Gov. DeSantis will drain billions of taxpayer dollars away from the neighborhood public schools that nearly 90 percent of Florida's parents trust to educate their children." State Rep. Carlos Guillermo Smith (D) tweeted, "Ron DeSantis signs massive education privatization bill into law qualifying every Florida MILLIONAIRE + BILLIONAIRE to receive taxpayer-funded private school tuition for their kids while defunding public schools! No rules or regulations. Socialism for the rich!"
State Sen. Corey Simon (R), who sponsored the bill in the Senate, said, "This legislation is a transformational opportunity to make it clear that the money follows the child, and parents have a right to guide their child's education as they see fit."
Florida is the fourth state in 2023 to expand its existing ESA program to cover all students, following Utah, Iowa, and Arkansas. Arizona and West Virginia expanded their ESA programs to all students in 2022. Legislators in states like Texas, South Carolina, and Oklahoma are still considering ESA or education tax credit bills as of this writing.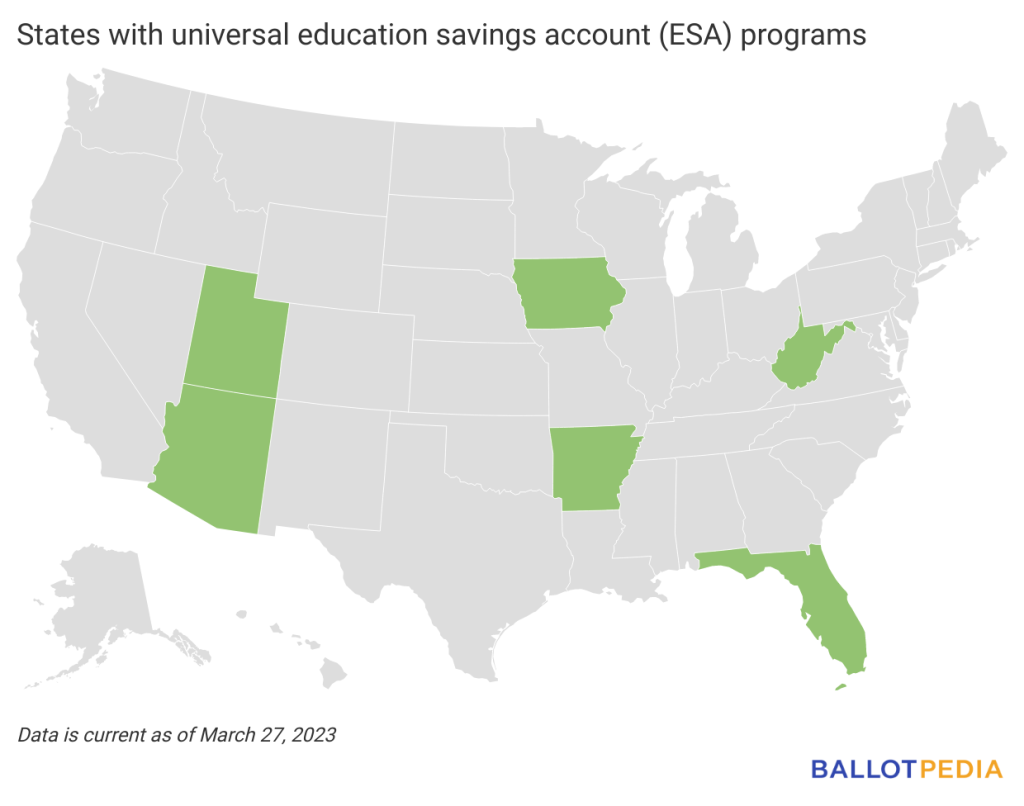 Many states have more limited programs that allow eligible students to attend private schools. According to Notre Dame law professor Nicole Stelle Garnett, "Thirty states, the District of Columbia, and Puerto Rico have one or more private-school-choice programs, which this year enable more than 700,000 children to attend a private school."
Florida's new law will take effect July 1.
---
Extracurricular: education news from around the web
This section contains links to recent education-related articles from around the internet. If you know of a story we should be reading, reply to this email to share it with us!
---
Take our Candidate Connection survey to reach voters in your district

Today, we're looking at responses from incumbent Bob Rauner and Richard Aldag IV, who are running in the nonpartisan primary for Lincoln Public Schools school board District 6 in Nebraska on April 4. Rauner was first elected in 2019.
Here's how Rauner answered the question, "What are the main points you want voters to remember about your goals for your time in office?"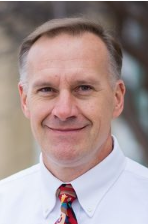 "Reducing LPS healthcare costs which account for 16% of the budget and using those savings to reduce property taxes and increase teacher pay.
Improving our approach to academic testing. The current method is an expensive time intensive process that mostly just tells us where the rich & poor students are, something we already know.
Improving the health of our students including their mental health."
Click here to read the rest of Rauner's answers.
---
Here's how Aldag answered the question, "What are the main points you want voters to remember about your goals for your time in office?"

"We need to address the learning gap created by closing our schools .
Focus on incentivizing teachers who take on priority positions in special education and underserved schools.
Let's improve our internal processes to remove duplicative, conflicting, and non-value added tasks."
Click here to read the rest of Aldag's answers.