One hundred of President Joe Biden's (D) U.S. district court nominees were confirmed by the U.S. Senate as of July 1, 2023, according to the Federal Judicial Center. The United States District Court for the District of New Jersey received the most confirmed nominees with eight. The United States District Courts for the Central and Southern Districts of California each received the second-most confirmed nominees with six. Of the 100 nominees, seven were confirmed with no votes from Republican senators.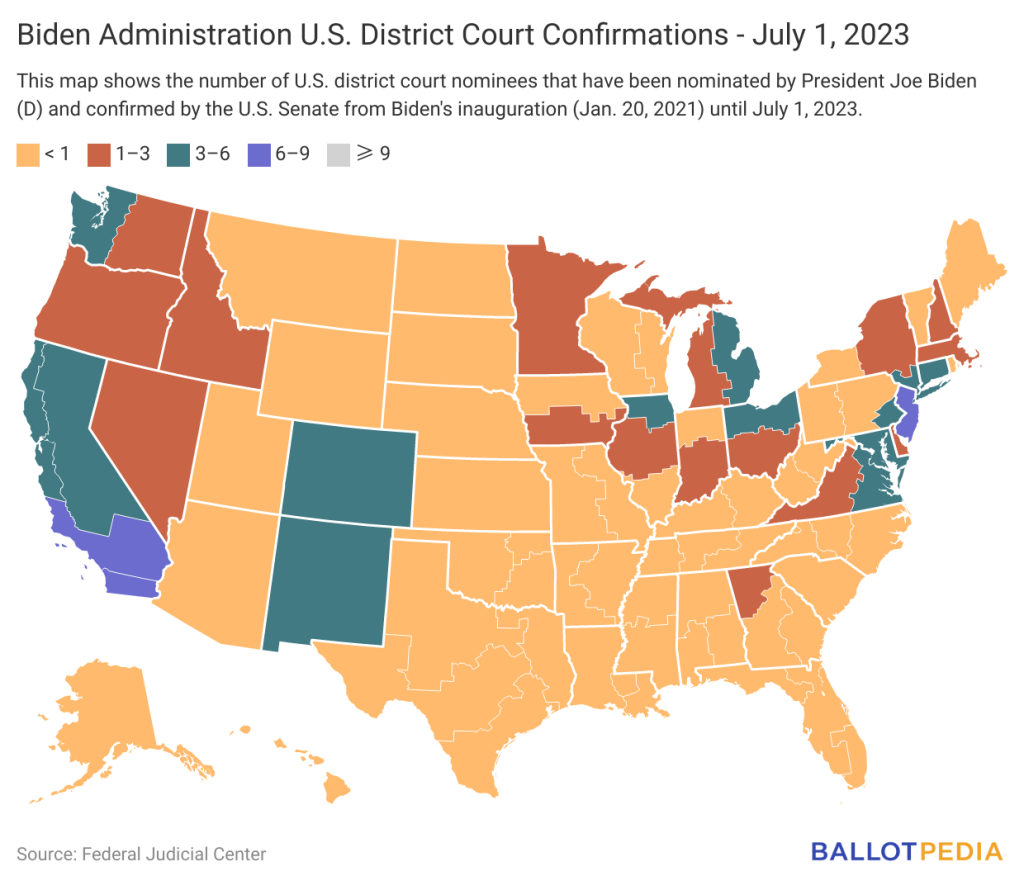 The United States district courts are the general trial courts of the United States federal courts. There are 94 such courts. Both civil and criminal cases are filed in the district court, which is a court of both law and equity. U.S. district court judges are nominated by the president of the United States and confirmed by the Senate. Click here to learn more about the federal nomination process.
The chart below shows the number of Article III judges confirmed by the U.S. Senate under each of the last seven presidents as of July 1 of their third year in office. The confirmations are broken up by court type. President Bill Clinton (D) had the most district court confirmations through July 1 of his third year with 128. President George H.W. Bush (R) had the fewest with 64.