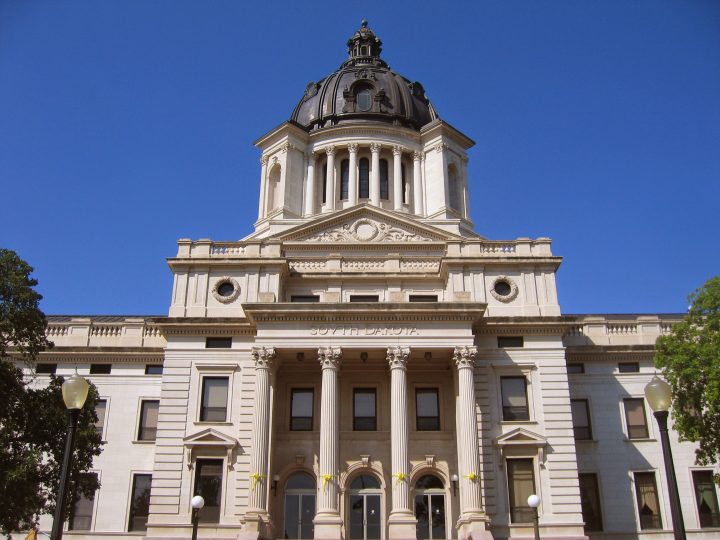 The South Dakota House of Representatives impeached Attorney General Jason Ravnsborg (R) on April 12 for his actions related to a car accident that killed a pedestrian in September 2020. The state House voted 36-31 to approve House Resolution 7002 (HR 7002) which states, "A RESOLUTION, Providing for the impeachment of Jason Ravnsborg, Attorney General of the State of South Dakota, for certain crimes and for malfeasance in office."
Twenty-eight Republicans and eight Democrats voted in favor of the resolution and 31 Republicans voted against it.
Ravnsborg fatally struck a pedestrian while driving on Sept. 12, 2020. An investigation led by the South Dakota Highway Patrol found that Ravnsborg was distracted at the time of the crash, and that his car left the road before it struck the victim. Toxicology reports showed that he was not under the influence of alcohol or other drugs at the time of the incident.
Ravnsborg was charged with three misdemeanors, including careless driving, operating a motor vehicle while using a mobile electronic device, and driving out of a lane in Feb. 2021. He pleaded no contest to two of the charges while the third charge—careless driving—was dropped on Aug. 26, 2021.
The South Dakota House Committee on Impeachment voted 6-2 against impeaching Ravnsborg on March 28.
Ravnsborg was elected attorney general after defeating Randy Seiler (D), 55% to 45%, in the general election in 2018. Ravnsborg was unopposed in the Republican primary that year. Ravnsborg finished fifth in the GOP primary for one of South Dakota's U.S. Senate seats in 2014.
According to Joe Sneve of the Sioux Falls Argus Leader, Ravnsborg is the first official ever impeached in South Dakota and was required to take a leave of absence as attorney general until his trial in the Senate. The Argus Leader also reported that a chief of staff in the attorney general's office said that Chief Deputy Attorney General Charlie McGuigan would lead the office during Ravnsborg's absence.
Sneve wrote that the Senate trial can begin no earlier than May 2 and that Senate President Pro Tempore Lee Schoenbeck "has indicated a trial might not commence until early June."