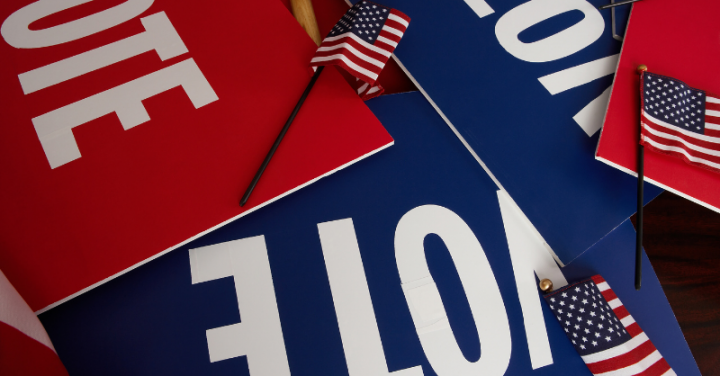 Two new noteworthy candidates announced 2024 presidential campaigns in the past week. Sen. Tim Scott (R-S.C.) announced on May 22, 2023, and Florida Gov. Ron DeSantis (R) announced on May 24. There are now three noteworthy Democrats and eight noteworthy Republicans running for president.
Below is a summary of each candidate's campaign activity from May 19 to May 26.
Joe Biden (D) spoke about firearms policy at a memorial for the Uvalde, Texas, school shooting in Washington, D.C., on May 24. That day, Biden also released an online ad criticizing DeSantis.
Robert F. Kennedy Jr. (D) spoke at the Bitcoin 2023 conference on May 19.
Marianne Williamson(D) released the text of her economic policy, titled "An Economic Bill of Rights: A Vision for a Moral Economy," on May 23. Williamson's campaign manager, Peter Daou, and deputy campaign manager, Jason Call, resigned from her campaign on May 20 and May 19, respectively.
Ron DeSantis (R) announced his presidential candidacy on May 24 in a live-streamed conversation with Elon Musk and David Sacks on Twitter.
Larry Elder (R) published an op-ed in The Washington Times titled "President Biden at Howard University: The great White savior" on May 22.
Nikki Haley (R) campaigned in Iowa on May 19 and in New Hampshire on May 23 and May 24, respectively. Haley wrote an op-ed for Seacoastonline titled "Nikki Haley: Force Congress to fix veterans' healthcare" on May 24.
Asa Hutchinson (R) campaigned in South Carolina from May 22 to May 23.
Vivek Ramaswamy (R) held campaign events in Chicago, Illinois, on May 19 and Iowa on May 26. He also spoke at the Bitcoin 2023 conference on May 20.
Tim Scott (R) announced his presidential campaign on May 22 at a rally in North Charleston, South Carolina. On May 23, Scott began a $5.5 million ad campaign in Iowa and New Hampshire. Scott campaigned in Iowa on May 24 and New Hampshire on May 25.
Donald Trump (R) was endorsed by Missouri Attorney General Andrew Bailey (R) on May 22. Trump released an online ad on May 24 criticizing DeSantis.
We did not identify any specific campaign activity from Corey Stapleton (R) during this time frame.
At this point in the 2020 cycle, 26 noteworthy candidates were running for president. Twenty-four were seeking the Democratic nomination, and two (Trump and former Massachusetts Governor Bill Weld) were seeking the Republican nomination.
Notable stories at the time included eight Democratic presidential candidates appearing at demonstrations opposing anti-abortion laws in Alabama and Georgia on May 21, 2019, and reporting that said Trump had spent $5 million on Facebook ads targeting older Americans and women from January to May 2019.
In the 2016 election, eight noteworthy candidates had announced their campaigns as of May 26, 2015. There were two Democrats (Hillary Clinton and Bernie Sanders) and five Republicans.
Additional reading: