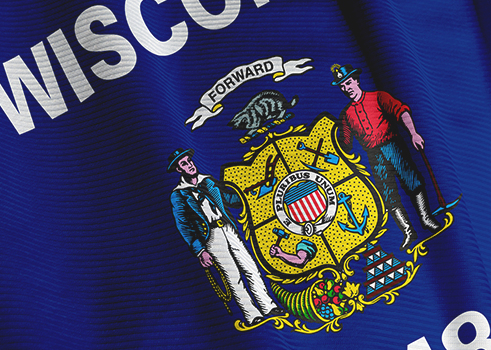 Recall elections seeking to remove four of the seven members of the Mequon-Thiensville School District Board of Education in Wisconsin are being held on Nov. 2, 2021. Board members Wendy Francour, Erik Hollander, Akram Khan, and Chris Schultz are on the ballot. The candidate filing deadline is Oct. 5. If more than two candidates file in any race, the Nov. 2 election will become a primary, and a general election will be held on Nov. 30.
Recall supporters said they started the recall due to concerns about the school district's response to the COVID-19 pandemic, critical race theory, a decline in academic performance metrics, and an inability to get answers from board members. The other three members of the board were not eligible for recall as they had not served in the office for at least one year.
A spokeswoman for the district said, "MTSD's focus remains on advancing our vision and planning for a robust learning experience for all students for the 2021-2022 school year."
To get the recall on the ballot, recall supporters had to collect approximately 4,200 signatures per board member in 60 days. The number of signatures was equal to 25% of the votes cast in the 2018 gubernatorial election in the school district. Supporters submitted more than 4,400 signatures on Aug. 23. All four members named in the recall petitions filed challenges against the petitions on Sept. 2. Recall supporters submitted a rebuttal to the challenges on Sept. 7. The challenges were sustained when it came to duplicate signatures but were not sustained on other matters. The petitions were found to be sufficient on Sept. 21, allowing the recall elections to be scheduled.
Ballotpedia has tracked 67 school board recall efforts against 174 board members so far in 2021—the highest number of school board recall efforts we have tracked in one year since beginning this coverage in 2010. The next-highest year was in 2010 with 38 recall efforts against 91 school board members.
In the first half of 2021, Ballotpedia tracked 164 recall efforts against 262 officials. This was the most recall efforts for this point in the year since the first half of 2016, when we tracked 189 recall efforts against 265 officials. In comparison, we tracked between 72 and 155 efforts by the midpoints of 2017, 2018, 2019, and 2020.
Additional reading: