June 6, 2019: The Democratic National Committee announced it will not hold a climate change debate. Jay Inslee released another climate change proposal, this one focused on global leadership.
Here's the latest from the campaign trail.
Poll Spotlight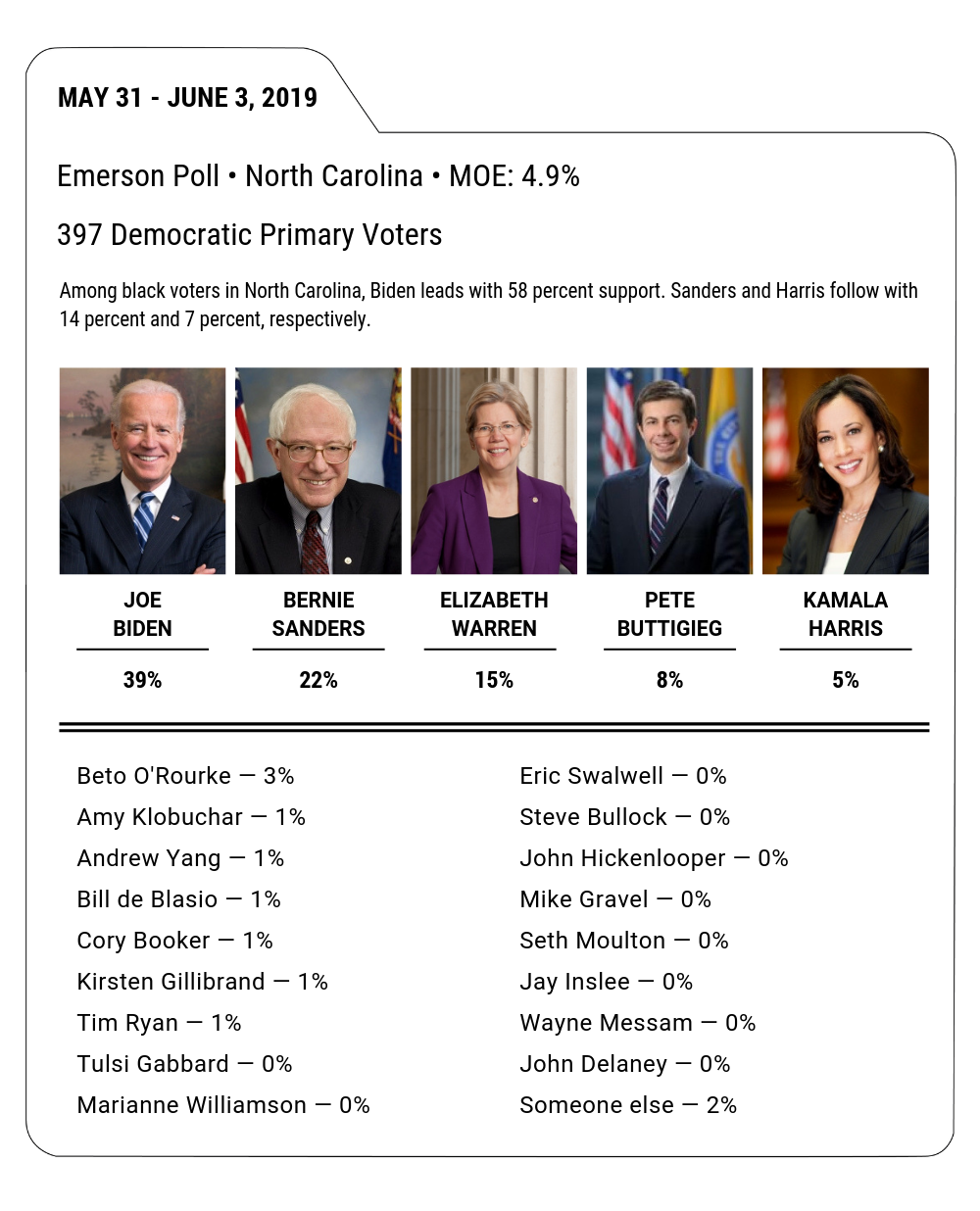 "That's why [the Democratic] field is likely to be much smaller by Halloween or Thanksgiving: Once a candidate misses qualifying for a debate or two, they are ignored and their candidacies just wither and die on the vine. This is a cold and cruel process; there are going to be very bright and talented people, some of them arguably highly qualified to be president, who simply aren't going to get more than a passing glance by Democratic voters. As President Kennedy once said, 'Life is unfair.'"
– Charlie Cook, political analyst
Democrats
Republicans
Reuters

reported

on Republican efforts to boost

Donald Trump

's re-election campaign in Ohio, including developing a central database for voter information collected by volunteers.
What We're Reading
Flashback: June 6, 2015
Seven Republicans spoke at the inaugural Roast and Ride in Iowa, an event hosted by Sen. Joni Ernst. Scott Walker joined Ernst in riding a motorcycle at the event.