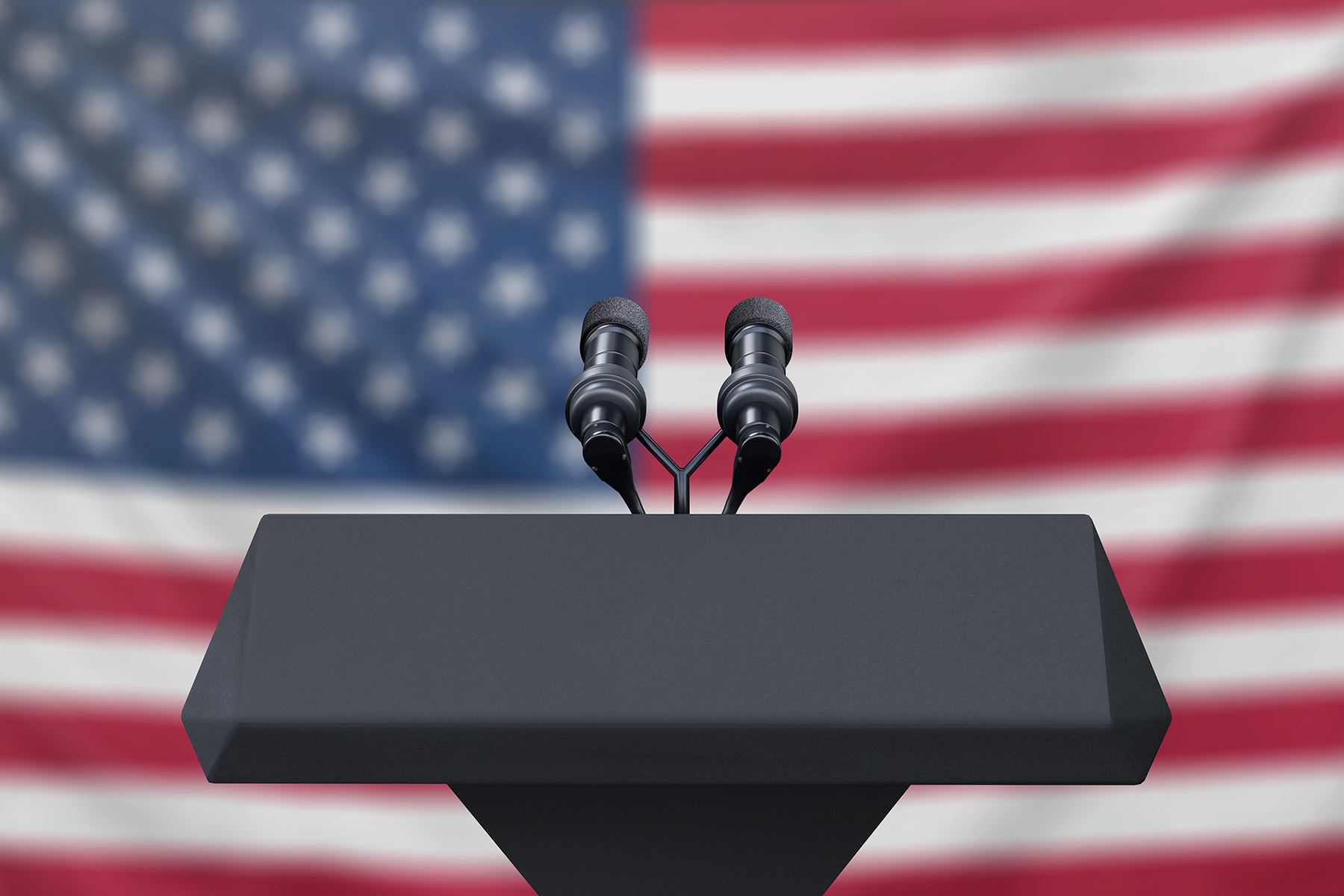 The Commission on Presidential Debates (CPD) announced the dates of three presidential debates and one vice presidential debate for the 2020 general election. The CPD has sponsored every presidential and vice presidential general election debate since 1988.
Presidential debates are scheduled for the following dates in 2020: September 29 at the University of Notre Dame in Notre Dame, Indiana, October 15 at the University of Michigan in Ann Arbor, and October 22 at Belmont University in Nashville, Tennessee. A vice presidential debate will be held on October 7, 2020, at the University of Utah in Salt Lake City.
The debates will be 90 minutes in length and start at 9:00 p.m. ET. Additional information, such as the debate format and moderators, will be released in 2020.
The CPD also announced its criteria for inviting candidates to participate in these debates. Candidates will be invited if they are constitutionally eligible, provide evidence of ballot access in enough states to win an Electoral College majority, and demonstrate 15% support in national polling.