Each week, we report the number of pageviews received by 2020 presidential campaigns on Ballotpedia. These numbers show which candidates are getting our readers' attention.
Joe Biden's campaign page received 26,727 views for the week of March 1-7. Biden's pageview figure represents 45.6% of the pageviews for Democratic candidates during the week. Bernie Sanders followed with 23,147 pageviews (39.5%) while Tulsi Gabbard had 8,700 (14.9%). This is the first week where Biden has led in pageviews since the week of November 10-16, 2019.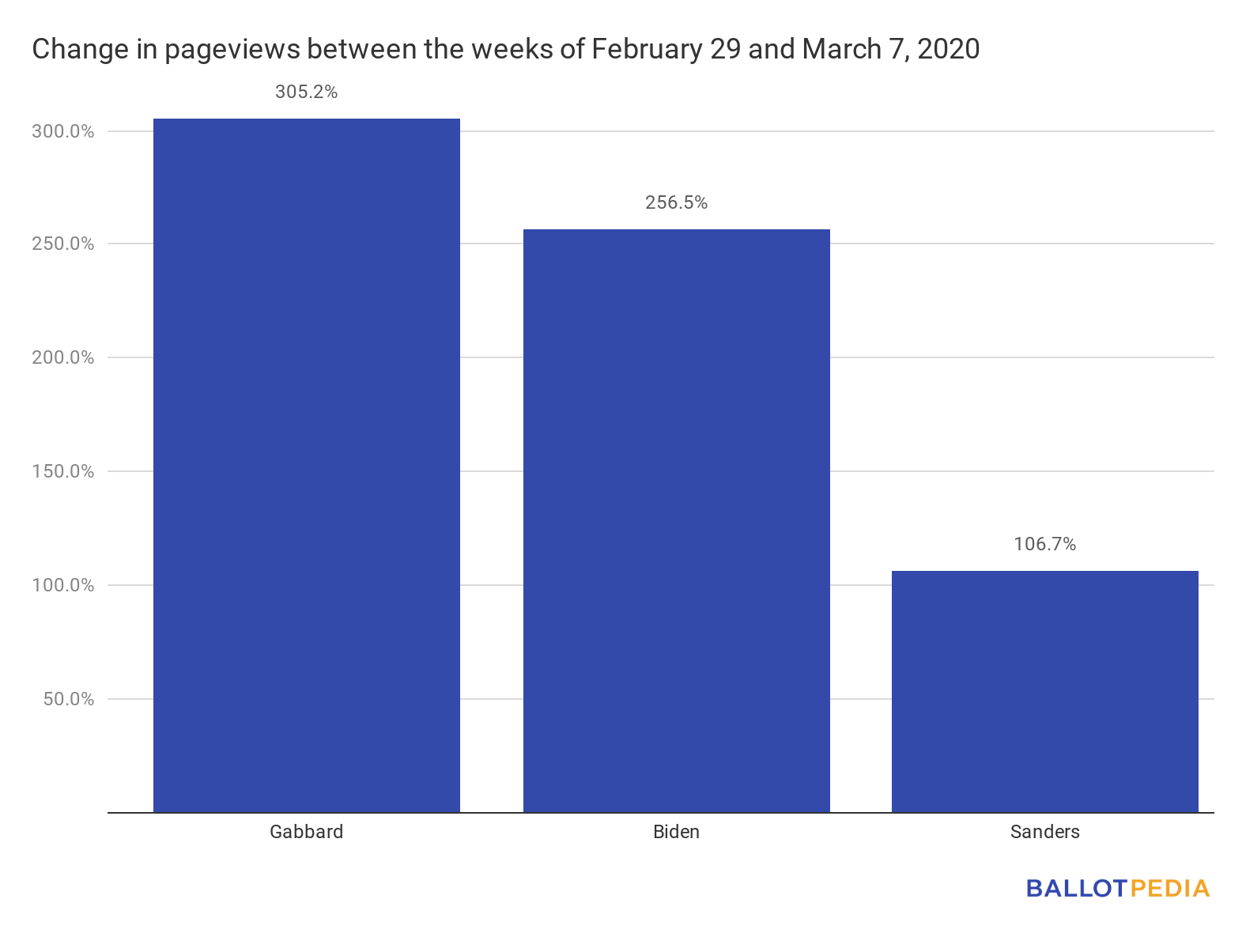 Gabbard had the largest week-over-week increase in pageviews at 305.22%. Biden's pageviews increased by 256.50%, while Sanders' increased by 106.65%.
Biden remains the leader in overall pageviews this cycle with 200,343. Sanders has received 188,295 and Gabbard 113,791.
Three candidates ended their campaigns last week. Elizabeth Warren's campaign page on Ballotpedia received 161,746 pageviews, while Amy Klobuchar's received 128,374 and Michael Bloomberg's received 54,802.