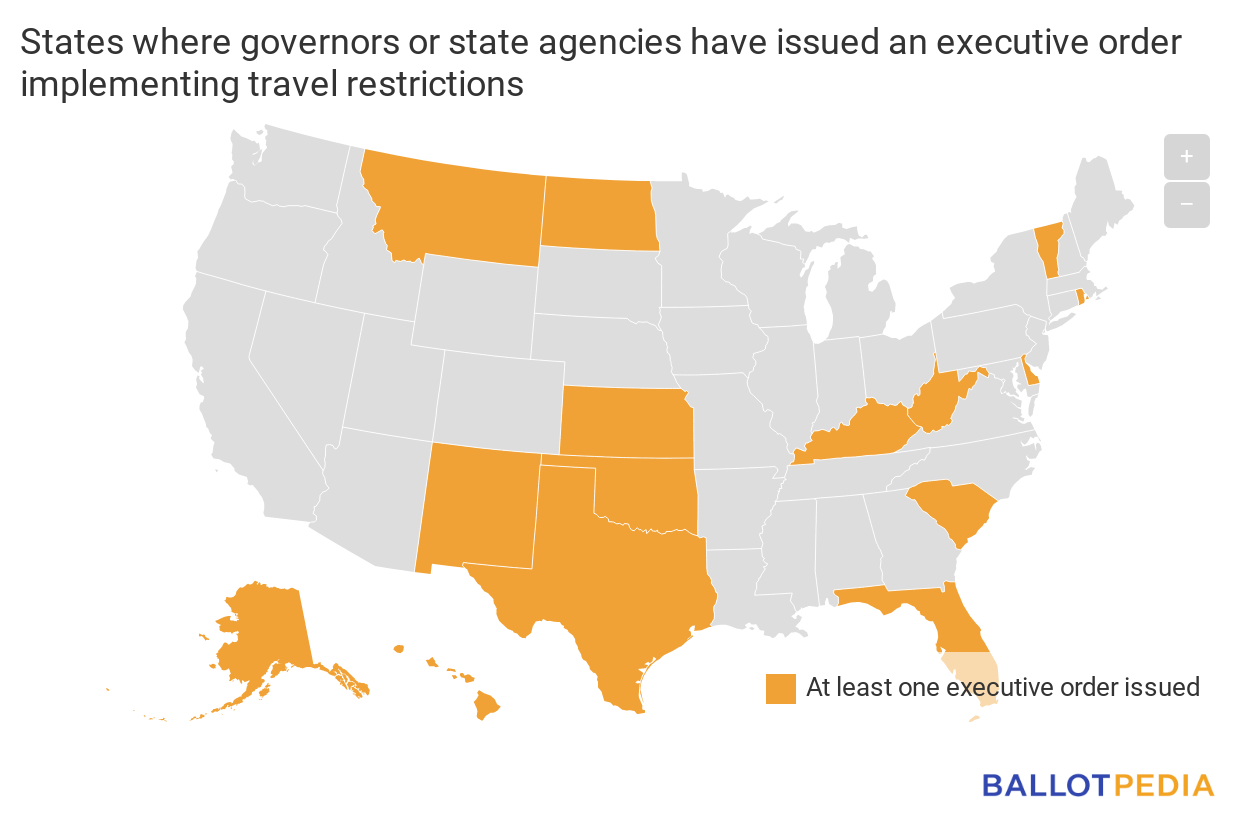 As of April 6, governors and state agencies in at least 15 states have placed restrictions on out-of-state travelers through executive orders or public health mandates to reduce the transmission of the novel coronavirus.
Though each state uses slightly different language to describe restrictions on interstate travelers, all 15 states require some out-of-state travelers to quarantine for two weeks, unless the travel was undertaken for essential purposes or to support critical industries.
Some states have requested that all out-of-state travelers quarantine for two weeks, while others have placed restrictions on travelers from specific areas in the United States.
States have also differed in their approach to enforcement. For example, West Virginia Gov. Jim Justice (R) instructed West Virginia State Police to monitor the roadways for travelers from areas with widespread COVID-19 cases. Montana Gov. Steve Bullock (D) directed the Montana National Guard to conduct temperature checks and exposure inquiries at airports and rail stations in the state. Not all of the states that have issued travel restrictions, however, have specific enforcement procedures.
Governors from at least three states have recommended limits on travelers but have not implemented them via executive order. Maryland Gov. Larry Hogan (R) and Massachusetts Gov. Charles Baker (R) have asked out-of-state travelers to self-quarantine or delay their trips. These requests are not enforceable by law. Nebraska Gov. Pete Ricketts (R) has asked residents who traveled to a country or a state with a widespread COVID-19 outbreak to self-quarantine for two weeks.