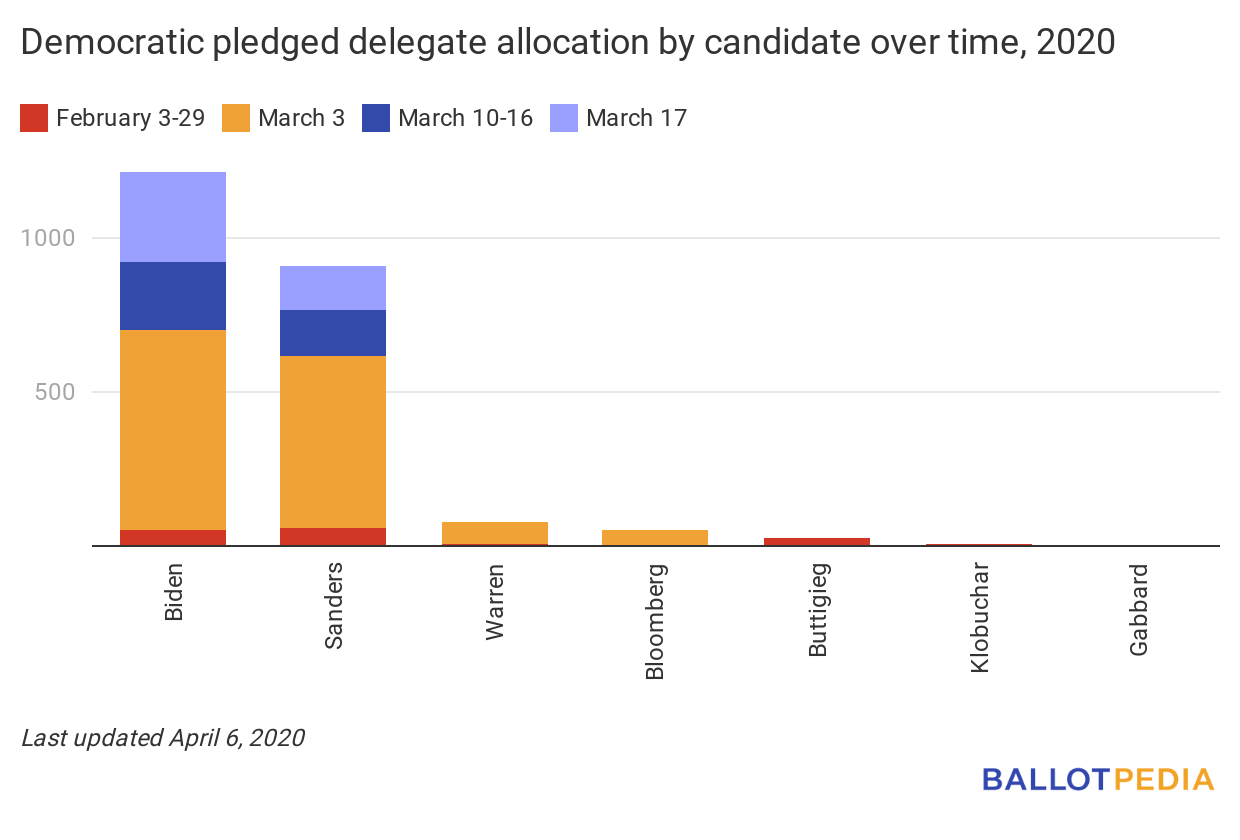 Sen. Bernie Sanders (Vt.) suspended his presidential campaign on Wednesday. He said in a video statement to supporters, "I wish I could give you better news, but I think you know the truth. We are now some 300 delegates behind Vice President Biden and the path toward victory is virtually impossible."
Biden has won an estimated 1,217 Democratic pledged delegates to Sanders' 914. With a plurality of pledged delegates, Biden has become the presumptive Democratic nominee. To officially win the nomination, a candidate needs to secure 1,991 pledged delegates.
Sanders said, "I congratulate Joe Biden, a very decent man, who I will work with to move our progressive ideas forward. On a practical note, let me also say this, I will stay on the ballot in all remaining states and continue to gather delegates."
Through these delegates, Sanders said he would "exert significant influence" over the party platform at the Democratic National Convention.
Originally scheduled to take place in July, the convention will be held the week of August 17 in Milwaukee, Wisconsin. The event was postponed in response to the coronavirus pandemic.