This week: Congressional caucus PAC leaders ask DCCC to back Valenzuela in TX-24 runoff, Indiana Chamber of Commerce endorses McDermott in IN-01, Incumbent state representative faces six-term former legislator in open Fla. state senate primary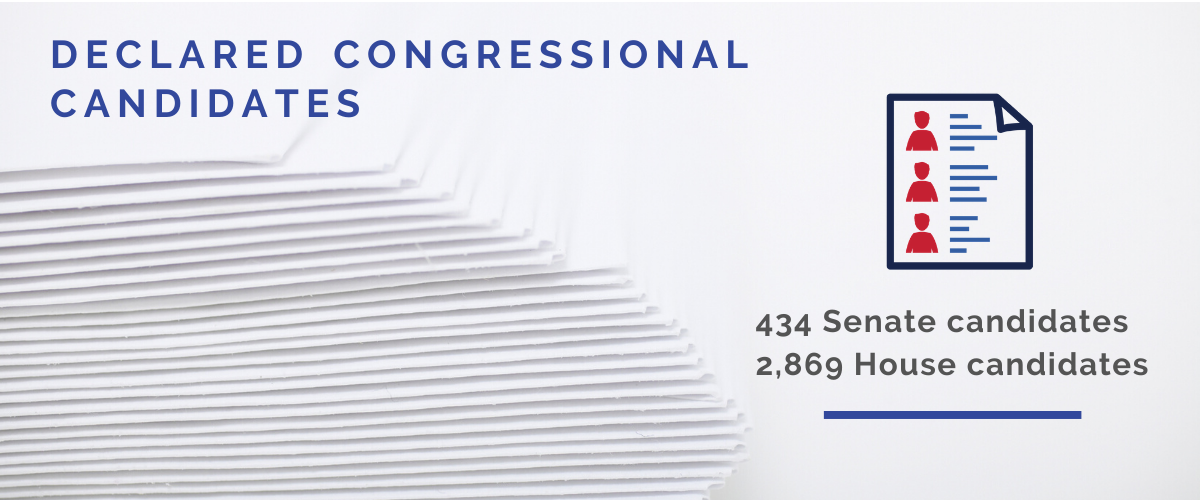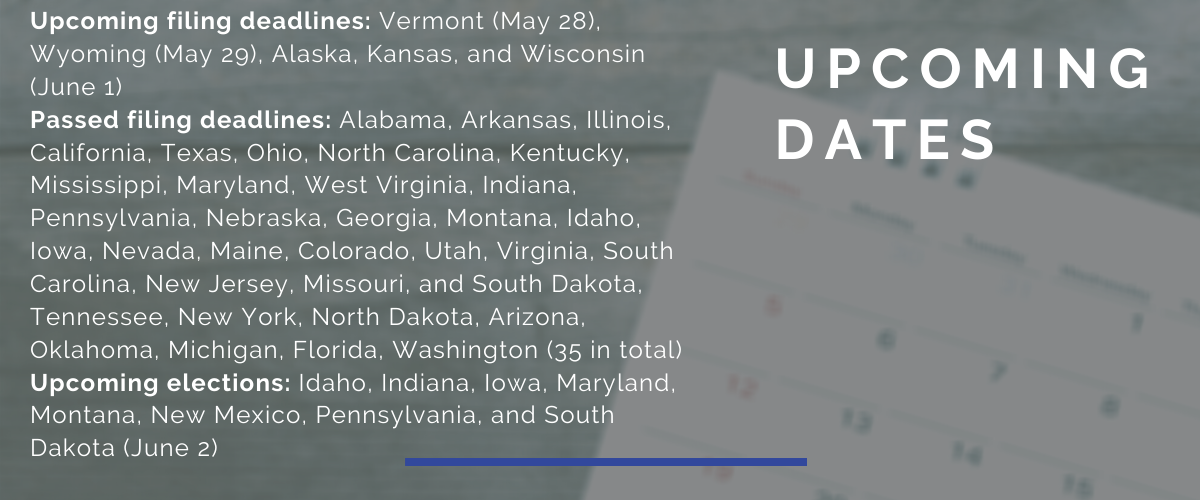 On the news
Where do Democratic and progressive pundits and commentators disagree? Each week, we bring you excerpts that highlight differing views.
On Biden's comments on The Breakfast Club
"Donald Trump's supporters, especially those black conservative racial mercenaries who criticize Democrats for supposed racism while serving as human defense shields and enablers for white conservatives, are bemoaning Biden's comments.

To watch Trump defenders attack Biden for one clumsy remark — when they themselves are part of a white supremacist, neo-fascist regime — would be comedy gold if the stakes were not in fact so high. …  

The most basic way to intervene against such sideshow nonsense is to ask a basic, foundational question: Did Biden say anything that is not true? The answer is not a riddle or something unknowable. … 

As an empirical matter, across almost every public policy area Donald Trump and his administration — and the Republican Party as a whole — have consistently advocated and enacted policies that hurt black (and brown) people's health, safety, incomes, opportunity, civil rights and freedoms, and diminish their life chances more generally. …

Biden was for all intents and purposes correct in his comments about black people and Donald Trump. To complain about his inartful language is to sidestep the core truth of what he expressed."
Chauncey DeVega, Salon, May 25, 2020
"This country has a rather fraught history of white people, in particular, determining who is and who isn't black. One-drop rules and paper bags not only assigned value by shades of melanin to the skins of our ancestors, but to their very humanity. I realize that Biden has not historically had too many barriers on his tongue and is prone to say much of anything. However, I would expect that the white man who served as vice president under the first black president — at a time when President Obama's blackness and cultural authenticity were often unfairly called into question — might keep all of that in mind.

Campaign spokeswoman Symone Sanders tweeted after that Biden 'was making the distinction that he would put his record with the African American community up against Trump's any day. Period.' However, that simply doesn't wash with the actual syntax, joke or not. Biden said that black Trump voters 'ain't black' in that remark, plain and simple. …

Less than six months from today, the Most Important Thing in the World will be ensuring Donald Trump doesn't win re-election. We should not consider a different choice. However, the lack of options does not excuse us from a citizen's duty of critical thinking. In fact, if Biden is as close to black people as he claims, invited to proverbial cookouts and prematurely given the labels of 'Uncle' and so forth, then he should understand what happens in families. You should expect tough love. In fact, demand it. It is most often what keeps your ass out of trouble."
Jamil Smith, Rolling Stone, May 22, 2020  
U.S. Congress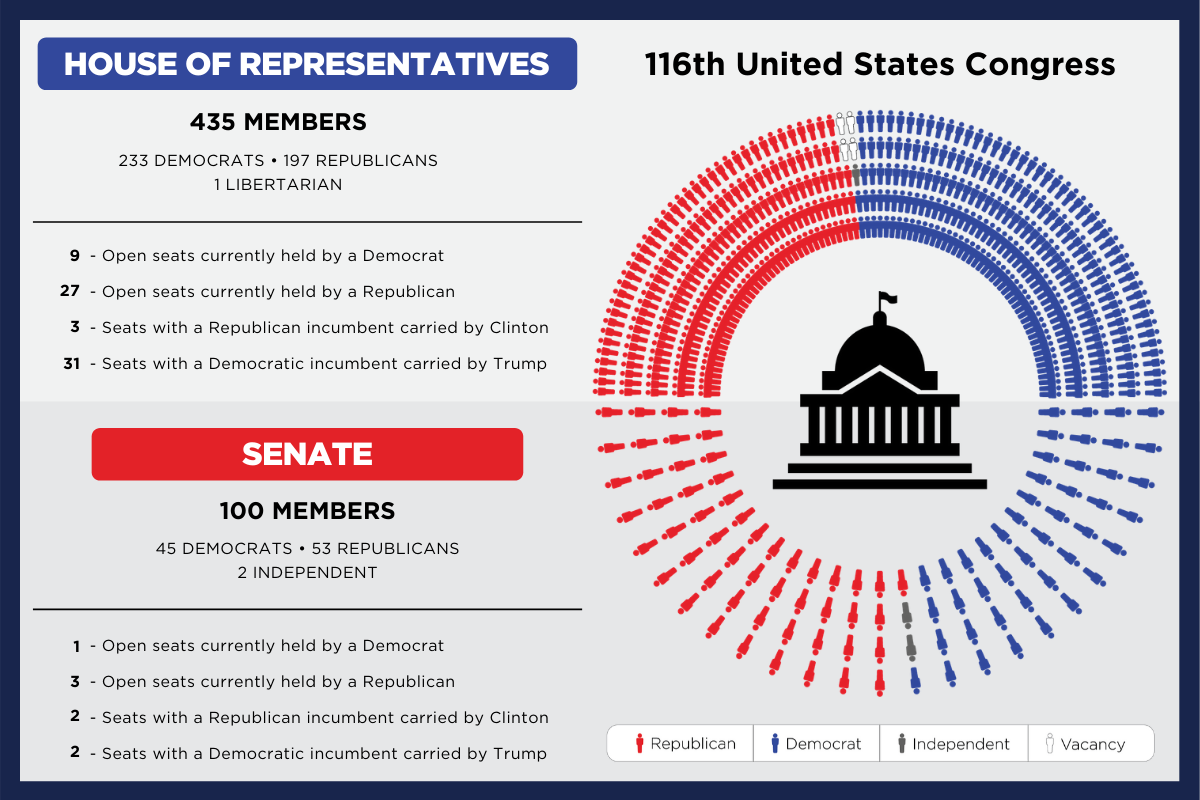 Congressional caucus PAC leaders ask DCCC to back Valenzuela in TX-24 runoff
Minority and progressive caucus PAC leaders asked the Democratic Congressional Campaign Committee (DCCC) to add Candace Valenzuela to its Red to Blue program. Valenzuela faces Kim Olson in the primary runoff for Texas' 24th Congressional District. 
The DCCC's Red to Blue program provides funding and organizational support to candidates running in Republican-held districts.
Leaders of the Congressional Hispanic Caucus BOLD PAC, Congressional Black Caucus PAC, Asian American and Pacific Islander Members of Congress Aspire PAC, and Congressional Progressive Caucus PAC signed the letter to the DCCC. The letter said, "Texas' 24th congressional district is a majority-minority district and should be represented by someone with ties to the community."
DCCC Chairwoman Cheri Bustos, who represents Illinois' 17th Congressional District, said the committee will remain neutral in the runoff. DCCC spokesman Cole Leiter said, "The DCCC has not weighed in on any competitive Democratic primaries in the 2020 election cycle."
According to Politico:
The letter comes nearly one year after Black and Hispanic Caucus members voiced displeasure with the DCCC's handling of diversity in its ranks and efforts to prioritize minority candidates. Progressive lawmakers on the letter only recently came to a detente with Bustos over a 'blacklist' that inhibits consultants from working with candidates who primary a sitting member of the Democratic Caucus.
Seven candidates ran in the March 3 primary in Texas' 24th. Olson received 41% of the vote to Valenzuela's 30%. The runoff is July 14.
Incumbent Kenny Marchant (R) is not seeking re-election. Three race forecasters rate the general election Toss-up or Tilt Republican.
Indiana Chamber of Commerce endorses McDermott in IN-01
The Indiana Chamber of Commerce Congressional Action Committee endorsed Thomas McDermott in the June 2 primary for Indiana's 1st Congressional District.
McDermott said, "The Indiana Chamber of Commerce doesn't endorse Democrats very often, and if you are a Democrat to get endorsed by the Indiana Chamber of Commerce you got to be a business-oriented Democrat — which I am."
McDermott is mayor of Hammond.
This is an open seat in a safe Democratic district. Incumbent Rep. Peter Visclosky (D), first elected in 1984, is not seeking re-election. Fifteen candidates are running in the primary.
Some other notable endorsements in the race:
McDermott and two other candidates—Scott Costello and Sabrina Haake—have submitted responses to Ballotpedia's Candidate Connection survey. What to know what they said? Click on the candidate's names to read their responses.
And if you're a candidate, you can take the survey, too! Click here to get started.
Greenfield, Mauro release ads in Senate primary in Iowa
Candidates and satellite groups have released several ads ahead of the June 2 Senate primary in Iowa. Michael Franken, Kimberly Graham, Theresa Greenfield, and Eddie Mauro are running in the primary.
Greenfield released an ad listing a number of endorsers including organized labor groups; former Democratic presidential candidates Elizabeth Warren, Amy Klobuchar, and Pete Buttigieg; and members of Iowa's congressional delegation. The Democratic Senatorial Campaign Committee also endorsed Greenfield.
Senate Majority PAC, a Democratic super PAC that has spent $6.7 million supporting Greenfield, released an ad saying she stands for middle-class values and is "Iowa tough."
Mauro's ad says Greenfield's 2018 congressional campaign forged signatures and that a company Greenfield led laid off workers. Greenfield has said she reported her campaign staffer's misconduct when she found out about it and that her campaign is focused on workers.
Women Vote! Project released an ad opposing Franken, saying he moved to the state last year and is a former Republican. Franken's campaign released responses from former Defense Secretary Chuck Hagel, U.S. Rep. Elissa Slotkin (D-Mich.), and Serve America denouncing the group's ad and saying Franken was away from the district serving in the military.
The winner will face incumbent Sen. Joni Ernst (R) in November. Three election forecasters rate the general election Lean Republican. 
State executives

Steve Bullock, Mark O'Keefe publish dueling op-eds in Montana gubernatorial primary
Former Montana Auditor Mark O'Keefe, who was the Democratic nominee for governor in 2000, published an op-ed saying he was supporting consultant Whitney Williams' gubernatorial campaign Tuesday. Williams' mother Carol was O'Keefe's running mate in his 2000 campaign.
The same day, Montana Gov. Steve Bullock published an op-ed reiterating his support for Williams' opponent, Lt. Gov. Mike Cooney. Bullock endorsed Cooney in October 2019. 
The primary has attracted national attention, with EMILY's List launching a $700,000 ad buy in support of Williams on May 19. According to KTVH, it was the first major ad buy from an independent group.
The June 2 primary will be open to all registered voters.
Charleston Gazette-Mail
endorses Ben Salango for Democratic gubernatorial nomination
The Charleston Gazette-Mail endorsed Kanawha County Commissioner Ben Salango for the Democratic nomination for governor of West Virginia Saturday.
Salango is among five Democrats running in the June 9 primary. As of March 31, Salango was second in fundraising with $575,000 raised to activist Stephen Smith's $660,000 and state Sen. Ron Stollings' $225,000. Neither of the other candidates had raised more than $10,000.
Salango's other backers include U.S. Sen. Joe Manchin (D), former Gov. Gaston Caperton (D), and the West Virginia AFL-CIO. Smith's backers include Planned Parenthood Votes! South Atlantic.
Although Democrats have won every West Virginia gubernatorial election since 2000, the party lost control of the office when current incumbent Jim Justice joined the GOP in 2017. Democrats last won a presidential election in West Virginia in 1996.
Mark Hass concedes Oregon Secretary of State primary to Shemia Fagan
Oregon state Sen. Mike Hass (D) conceded the Democratic primary for secretary of state to his legislative colleague Shemia Fagan (D) Friday.
Preliminary election results released the evening of Tuesday, May 19, showed Hass with a lead over Fagan. Wednesday afternoon, Fagan took the lead as mail-in ballots submitted late in the voting process began to arrive. Oregon elections are conducted entirely by mail. According to Willamette Week, "Oregon has a history of late ballots breaking toward the more progressive candidate."
As of Tuesday, May 26, unofficial results showed Fagan in the lead with 36.16% of the vote to Hass' 35.57% and 2018 congressional candidate Jamie McLeod-Skinner's 27.47%. Fagan and Hass were separated by 3,343 votes.
Fagan will face state Sen. Kim Thatcher (R) and any declared third party or independent candidates in the November general election.
Legislatures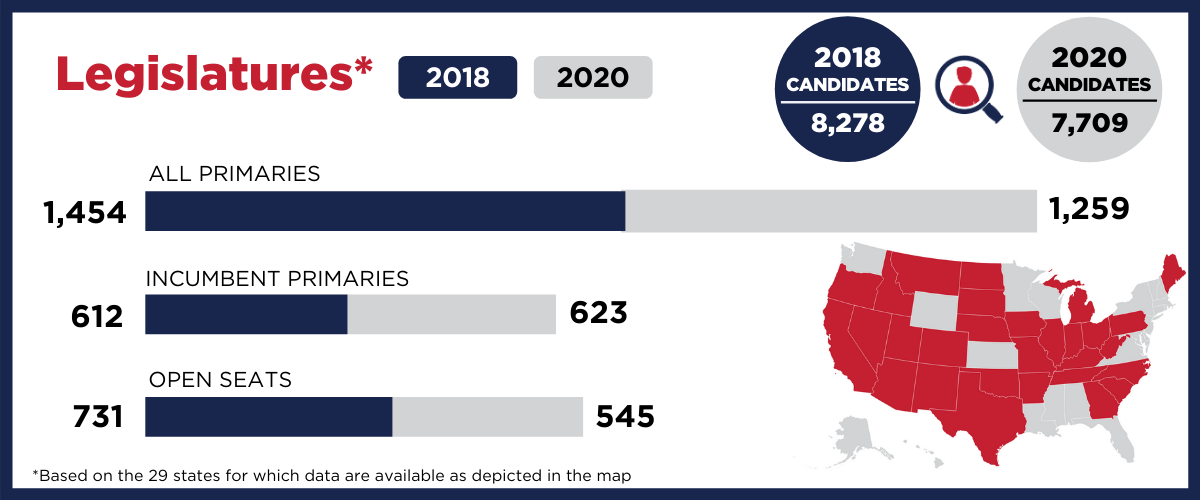 Incumbent state Representative faces six-term former legislator in open Fla. state Senate primary
On May 19, state Sen. Kevin Rader (D-29) announced he would not seek re-election to the Senate District 29 seat in Florida. While announcing his retirement, Rader encouraged state Rep. Tina Polsky (D-81) to run for the District 29 seat. Polsky filed for the seat later that day. Former state Rep. Irv Slosberg (D) also filed to run for the seat following Rader's announcement, setting up a Democratic primary.
Polsky, an attorney and mediator, currently represents House District 81, which is located entirely within Senate District 29. She was first elected in 2018 after winning a contested primary and running unopposed in the general election. In addition to support from Rader, she received endorsements from state Sen. Lori Berman (D-31) and Broward County Commissioner Mark Bogen (D). 
Slosberg currently serves as chairman of Dori Saves Lives, a non-profit focused on distracted driving, traffic, and road safety. He has served six terms in the state House of Representatives from 2000 to 2006 and 2010 to 2016. Slosberg received endorsements from Palm Beach County Mayor Dave Kerner (D) and his daughter, Rep. Emily Slosberg (D-91).
Senate District 29 covers parts of Palm Beach County as well as Parkland in Broward County. The winner of the August 18 primary will likely face Brian Norton (R), the only Republican filed to run. The filing deadline is June 12.
Electrical workers' union and
The Philadelphia Inquirer
issue competing endorsements in Pa. Senate District 1 primary
Over the past week, both candidates in the Philadelphia-area Senate District 1 primary received high-profile endorsements. On May 22, Nikil Saval (D) received an endorsement from the Local 98 International Brotherhood of Electrical Workers' union (I.B.E.W.) followed May 24 by the Philadelphia Inquirer endorsement of his opponent, state Sen. Larry Farnese (D-01).
Saval is a writer and community organizer. He said that he "is committed to justice for working people, whether white black or brown." In addition to his endorsement from the I.B.E.W., the Philadelphia branch of the Democratic Socialists of America and U.S. Sen. Bernie Sanders (I-Vt.), among others, endorsed Saval.
Farnese, an attorney, was first elected to represent District 1 in 2008. He won re-election in 2012. In 2016, Farnese faced his only primary to date, defeating challenger John Morley (D) 74-26%. He discussed his "history of fighting for Philadelphians and Pennsylvanians," saying, "the experience I have will allow me to continue those fights." Farnese lists additional endorsements from Gov. Tom Wolf (D), Planned Parenthood Pennsylvania PAC, and the Human Rights Campaign.
No Republicans are filed to run, meaning it is likely the winner of the June 2 primary will be the District's next senator. 
Two candidates proceed to Senate District 17 primary following convention endorsement vote 
On May 19, Democratic delegates in Connecticut's Senate District 17 voted 39-10 to endorse Jorge Cabrera (D) in the Senate District 17 race. Despite earning the endorsement, Cabrera will still face Justin Farmer (D) in an August 11 primary. The winner faces incumbent Sen. George Logan (R-17) in November.
At state senate conventions in Connecticut, a candidate can win a party endorsement without winning the nomination outright. If a candidate receives a simple majority vote of the delegates present, he or she receives the endorsement. Any candidate who receives more than 15 percent of the delegate vote earns a spot on the primary ballot.
Ballotpedia first reported on this race in February as the two candidates hosted fundraisers. According to the New Haven Independent, the candidates have found support among different groups. Farmer's fundraiser consisted of younger voters focused on environmental issues, public transportation, and tax equity. Cabrera's supporters included local Democratic assembly members. His campaign has focused on labor issues, municipal aid, and a progressive tax.
Cabrera was the Senate District 17 Democratic nominee in 2018. He lost to Sen. Logan in the general election 50.1-49.9%, a margin of 85 votes. Logan was first elected in 2016 when he defeated incumbent Sen. Joseph Crisco (D) 51-49%.
Power players
"The Voter Protection Project will fight back against President Trump's and Republicans' attacks on our right to vote, by leading the charge to make sure every American has the right to cast a ballot." – Voter Protection Project website
The Voter Protection Project is a hybrid political action committee founded by Democrat 
Andrew Janz after his unsuccessful campaign against U.S. Rep. Devin Nunes (R-Calif.) in 2018. Janz said, "What I learned in my race is that you can't begin to address the structural problems with our elections during the middle of a campaign. You need to take care of those things before the campaign starts." 
According to the Voter Protection Project website, the group's mission is "ending partisan gerrymandering and voter suppression by electing candidates at the state and federal levels that are forceful advocates for voting rights." The group has a seven point agenda:
Automatic voter registration and online voter registration
'No excuse' absentee voting
An adequate number of polling locations, personnel, and voting booths
Restoration of voting rights to previously convicted Americans who have successfully completed their sentences
Independent redistricting commissions to ensure politicians are not able to draw their own maps
On Tuesday, Politico reported that the group is spending $300,000 to run ads in support of Ritchie Torres in New York's 15th Congressional District. To see a list of candidates the Voter Protection Project has endorsed, click here.