Every weekday, Ballotpedia tracks the news, events, and results of the 2020 presidential election.
Here's the latest from the campaign trail.
Notable Quotes of the Week
"Peter Navarro, a Trump trade and manufacturing adviser who's a Harvard-educated economist, called the high unemployment America is currently facing 'manufactured unemployment, which is to say that Americans are out of work not because of any underlying economic weaknesses but to save American lives. It is this observation that gives us the best chance and hope for a relatively rapid recovery as the economy reopens.' …

The scenario would be a major long-term problem for any president. But before that reality sets in, Trump could be poised to benefit from the dramatic numbers produced during the partial rebound phase that is likely to coincide with the four months before November.

That realization has many Democrats spooked. …

[Democratic strategist Kenneth Baer said], 'On Election Day, we Democrats need voters to ask themselves, "Are you better off than you were four years ago?" Republicans need voters to ask themselves, "Are you better off than you were four months ago?"'"
Ryan Lizza and Daniel Lippman, Politico 
"Just about every poll we've seen on this issue demonstrates bipartisan support for expanding vote-by-mail systems and offering Americans safe voting options this year.

If rejecting vote-by-mail is part of a Republican strategy to win in November, it's a short-sighted one. Old-line opposition to voting reform is only alienating GOP voters at a time when many Republican Senate candidates are lagging behind Democrats in fundraising and polling. The same Hart Research Associates poll showed that 40 percent of Republicans would react unfavorably toward a GOP senator who opposed diversifying options for voting. The data are clear: Voters of both parties don't want their access to the ballot to be limited. My party should listen to the voters."
Michael Steele, National Review
"The Democratic Party is pushing mail-in voting as the safest way to cast ballots amid the coronavirus pandemic. But the party is struggling to persuade a bedrock constituency: African Americans. …

During the most recent national elections, the 2018 congressional midterms, only about 11% of black voters cast their ballots by mail, according to Census figures. That's the lowest percentage of any measured ethnic group, and it's just under half the rate of white voters.

There are a variety of reasons. For African Americans such as Fason, striding to the polls is a powerful act, both symbolic and substantive. Some black voters fear their mail ballots might get lost or rejected. African Americans are more transient than other racial groups and have high rates of homelessness, government statistics show, major barriers to mail voting."
John Whitesides, Reuters
Week in Review
Biden wins Hawaii's presidential primary
Joe Biden won the Hawaii Democratic primary on Friday, May 22, with 63.2% of the vote to Bernie Sanders' 36.8%. Biden won 16 pledged delegates to Sanders' eight. The primary was held entirely by mail in response to the coronavirus pandemic and incorporated ranked-choice voting. Hawaii's Republican Party announced on December 11, 2019, that it would not hold a presidential preference vote.
Libertarian Party nominates presidential ticket
The Libertarian Party selected Jo Jorgensen as its presidential nominee on Saturday, May 23, during the Libertarian National Convention. Spike Cohen was selected as the party's vice-presidential nominee the next day.
Biden apologizes, Trump campaign attacks over comments on The Breakfast Club
Biden apologized for saying, "If you have a problem figuring out whether you're for me or Trump, then you ain't black," in an interview on The Breakfast Club. He said, "I know that the comments have come off like I was taking the African American vote for granted. But nothing could be further [from] the truth." Trump's campaign is spending $1 million on digital ads attacking Biden over his statement.   
Trump, RNC question location of national convention
Following a series of tweets from Trump regarding the possibility of moving the Republican National Convention away from Charlotte, North Carolina, Vice President Mike Pence stated, "We all want to be in Charlotte, we love North Carolina, but having a sense now is absolutely essential because of the immense preparations that are involved and we look forward to working with Gov. Cooper, getting a swift response, and if need be moving the national convention to a state that is farther along on reopening and can say with confidence that we can gather there."  
According to Republican National Committee chairwoman Ronna Romney McDaniel, other states have offered to host the convention. McDaniel said, "The president is right to say to the governor, you need to assure us before we lock in all these hotel rooms and we bring all of this revenue to your state that you're going to let us have this convention. … There's a lot of states that are calling the president right now saying, hey, why don't you bring that revenue to our state?"
On Thursday, RNC leaders sent North Carolina Gov. Roy Cooper (D) an outline of their planned safety precautions for the convention. The letter said, "If there are any additional guidelines to what is outlined above that we will be expected to meet, you need to let us know by Wednesday, June 3." 
Coming up: Seven states and D.C. to hold presidential primaries Tuesday
Seven states and the District of Columbia are holding presidential primaries on Tuesday, June 2: Indiana, Maryland, Montana, New Mexico, Pennsylvania, Rhode Island, and South Dakota. Four of the states rescheduled their primaries to June 2 in response to the coronavirus pandemic. One state—New Jersey—moved its primary from June 2 to July 7. Across the Democratic primaries, 479 pledged delegates are available to be allocated on June 2, which is 12% of all pledged delegates available. Only Super Tuesday, held on March 3, had more delegates at stake on one day. 
Want more? Find the daily details here: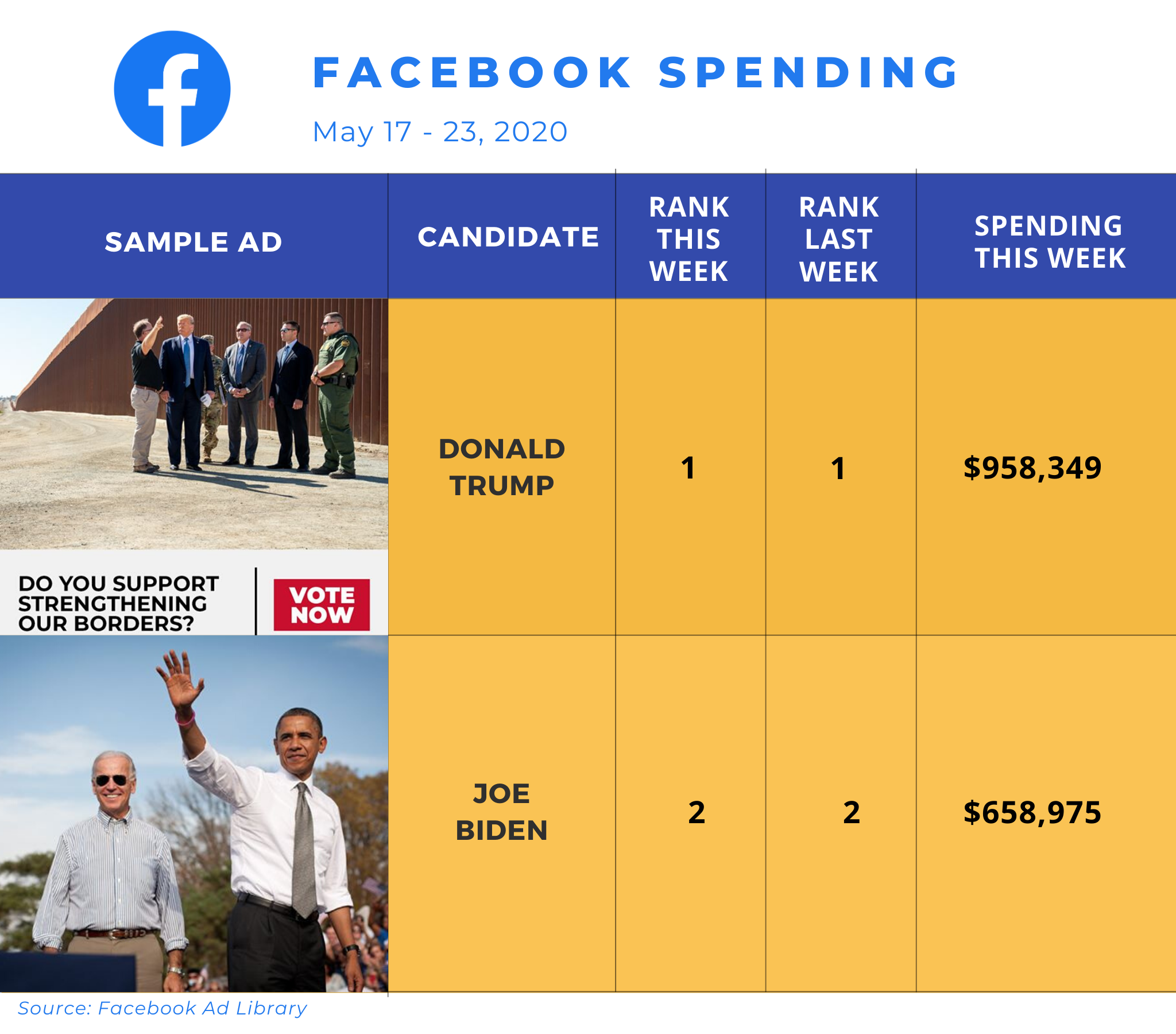 Poll Spotlight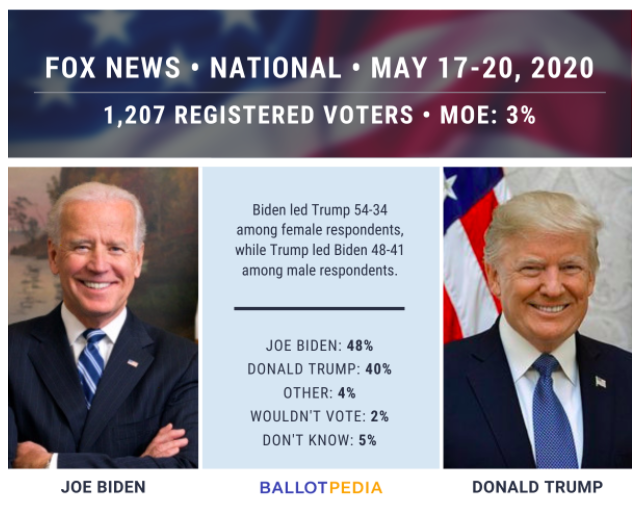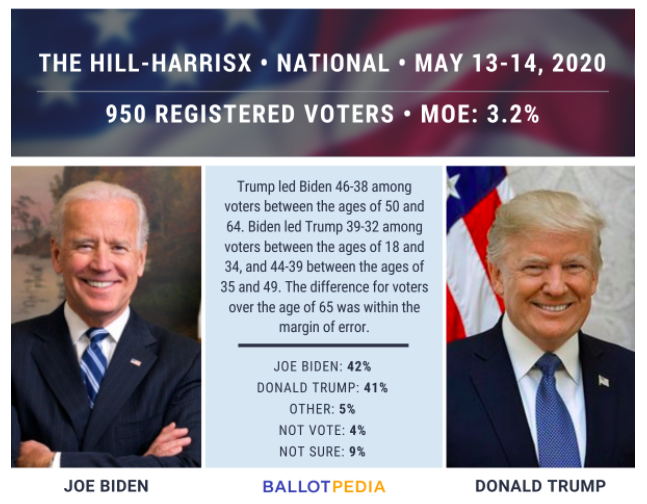 Staff Spotlight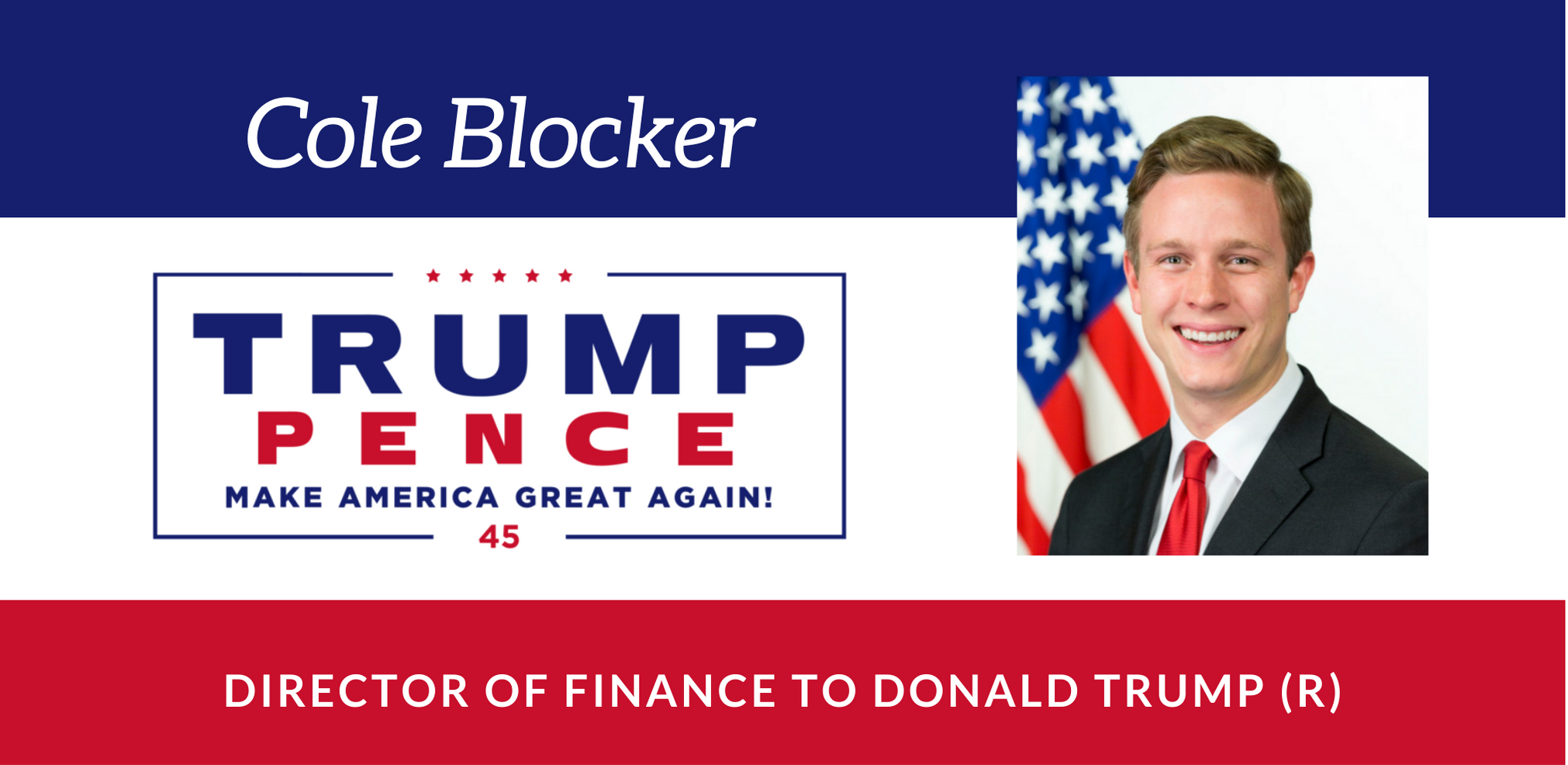 Cole Blocker is a Republican staffer with experience in fundraising and campaign finance. Blocker graduated from Southern Methodist University with a bachelor's degree in management science and operations research.
Previous campaign work:
2016 Donald Trump presidential campaign, aide to vice chairman for finance Woody Johnson
2016 Jeb Bush presidential campaign, aide to national finance chairman Woody Johnson
Other experience:
2017-2019: White House Visitors Office, deputy director
2015-2017: Grigsby Applegate, LLC, project consultant
What we read this week
Flashback: May 26-29, 2016