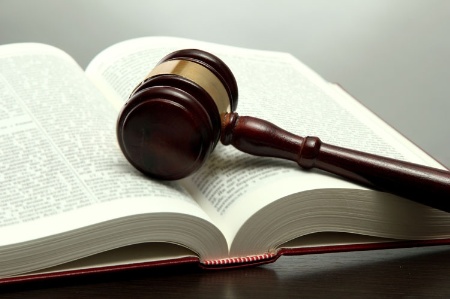 Two Ballotpedia surveys of all 50 state constitutions and administrative procedure acts (APAs) analyzed the different ways states approach judicial deference to administrative agencies.
Judicial deference — the principle of judicial review in which a court yields to an agency's interpretation of a statute or regulation — is one of five pillars key to understanding the main areas of debate about the nature and scope of the administrative state.
The first survey found that 14 states require judges to review agency actions on a de novo basis in at least some circumstances. Under de novo review, courts weigh the facts of a case and decide the meaning of laws and regulations for themselves instead of deferring to the conclusions and interpretations of administrative agencies.
In 37 states, the constitution or APA discussed judicial review but either required deference to agency actions in some cases or did not require judges to consider agency actions on a de novo basis.
The second survey found that no state constitutions or APAs set different standards for judicial deference depending on whether the court is reviewing administrative agency actions in a criminal or civil context.
While the surveys focused on the 50-state constitutions and state-level administrative procedure acts, a number of states have in recent years limited or prohibited judicial deference through legislative action and judicial decisions, as well as through citizen referenda.
Supporters of judicial deference suggest that the practice gives agencies more flexibility and allows them to apply technical expertise to policy challenges. Opponents of judicial deference argue that the practice violates the separation of powers because they believe judges who do not interpret statutes for themselves give away core powers of the judicial branch.
To learn more about Ballotpedia's surveys related to judicial deference and state approaches and responses to judicial deference, see here:
State responses to judicial deference
Additional reading: