July 22, 2020: Donald Trump raised $20 million during the campaign's first virtual fundraiser. Joe Biden launched a $15 million advertising campaign across six battleground states.
---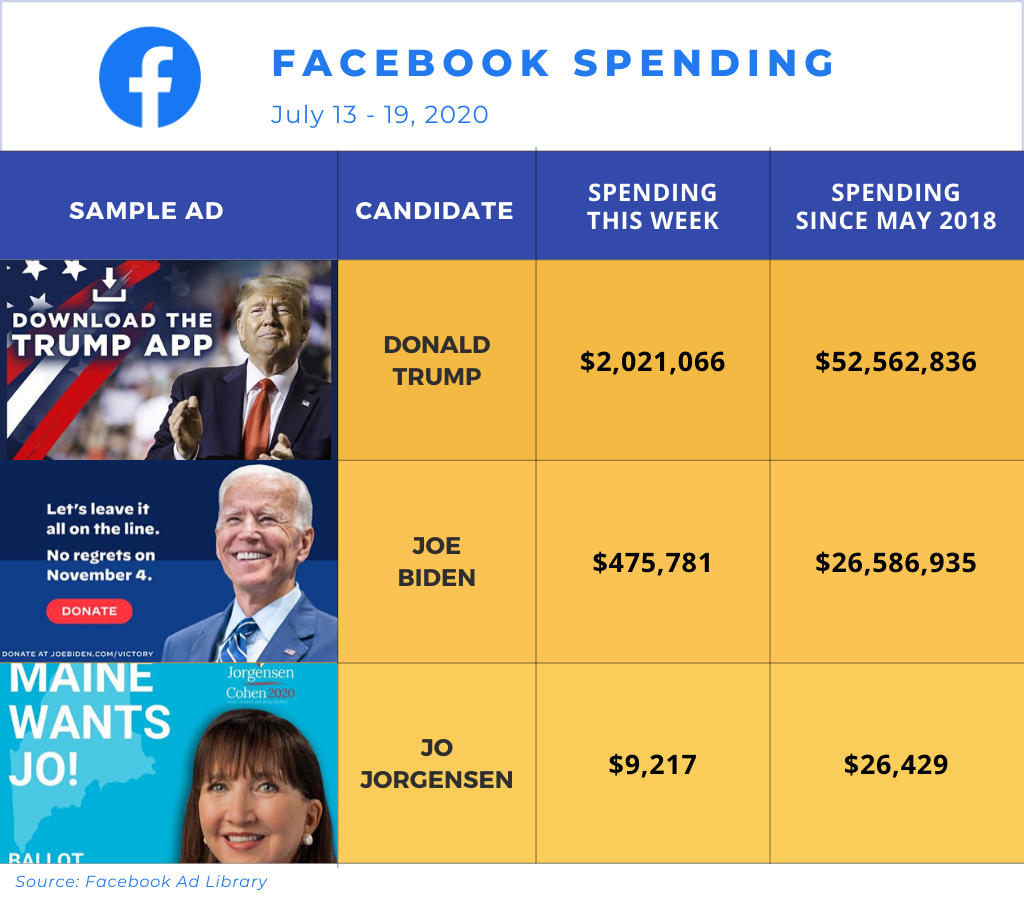 ---
"Most concerning are the deep fakes that could occur around the 2020 presidential campaign and election, particularly as voting patterns shift due to COVID restrictions. Messages about polling places, voting methods (mail-in, etc.) and whom to vote for are already ripe for disinformation campaigns from our adversaries looking to sew chaos. But imagine a deep fake campaign in which the voices Americans trust – governors, state officials, prominent community leaders, faith leaders, veteran journalists – are hijacked and swapped out for alternative messages. A campaign to trick voters into casting their ballots incorrectly – or at the wrong place or time – could disenfranchise large numbers of Americans."
– Jeremy Bash, managing director at Beacon Global Strategies, and Michael Steed, founder of Paladin Capital Group
---
Election Updates
---
What We're Reading
---
Flashback: July 22, 2016
Hillary Clinton announced that she had chosen Sen. Tim Kaine as her vice presidential running mate.
Click here to learn more.