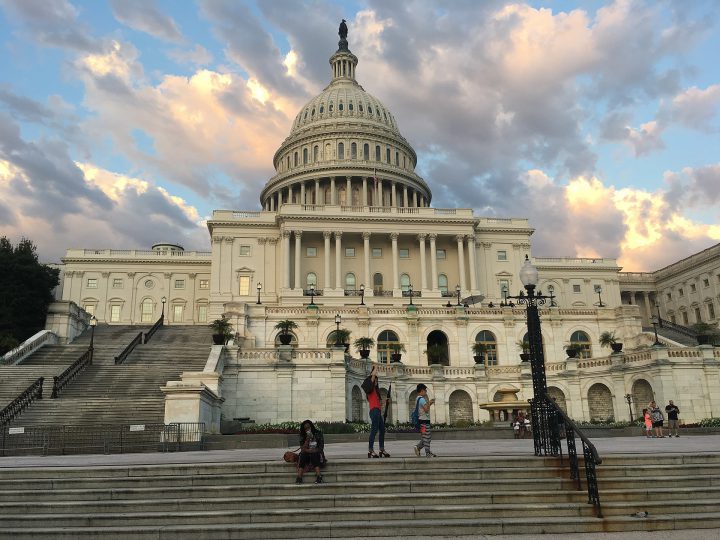 Rep. John Lewis (D-Ga.) passed away on Friday, July 17, 2020, after winning the June 9 primary in his bid for re-election to Georgia's 5th Congressional District. The Georgia Democratic Party selected party chairwoman and state Sen. Nikema Williams (D) to replace him on the general election ballot. She faces Angela Stanton King (R) in the November 3 election. The winner of the general election will be up for re-election in 2022.
Because Lewis died between the primary and general election, Georgia law gave the Democratic Party one business day to decide whether to replace him on the general election ballot. The state party accepted applications to replace Lewis on the ballot Saturday and Sunday and chose Lewis' replacement on Monday, July 20.
A nominating committee chose five finalists from the 131 applications they received. The finalists were Williams, state Rep. Park Cannon, Atlanta City Council member Andre Dickens, Robert Franklin, and James Woodall. Williams received 37 of the 41 votes cast.
A special election is also anticipated to choose Lewis' replacement for the remainder of his term. Gov. Brian Kemp (R) has 10 days following a vacancy to call the special election. As of July 23, the race had not been scheduled. The winner of that election would serve until January 2021.
Williams was seeking re-election to Georgia State Senate District 39. She was unopposed in the general election. Because Williams dropped out of the race, a special primary may be called to select her replacement.
Additional reading:
https://ballotpedia.org/John_Lewis_(Georgia)
https://ballotpedia.org/Nikema_Williams