Welcome to Documenting America's Path to Recovery, where we track the status of reopening in all 50 states. Today we look at indoor dining reopening in New Jersey, North Carolina moving to a new stage of reopening, travel restrictions, and much more. Want to know what happened yesterday? Click here.

In observance of the Labor Day holiday, we will not be publishing an issue on September 7. We will be back to our regular publication schedule on September 8.
Since our last edition
What is open in each state? For a continually updated article on reopening status in all 50 states, click here.
Daily feature: Travel restrictions
Every Friday, we'll take a closer look at the restrictions governors and state agencies have placed on interstate travelers, including a recap of the week's travel-related news. To see our full coverage of travel restrictions enacted in response to the coronavirus pandemic, click here.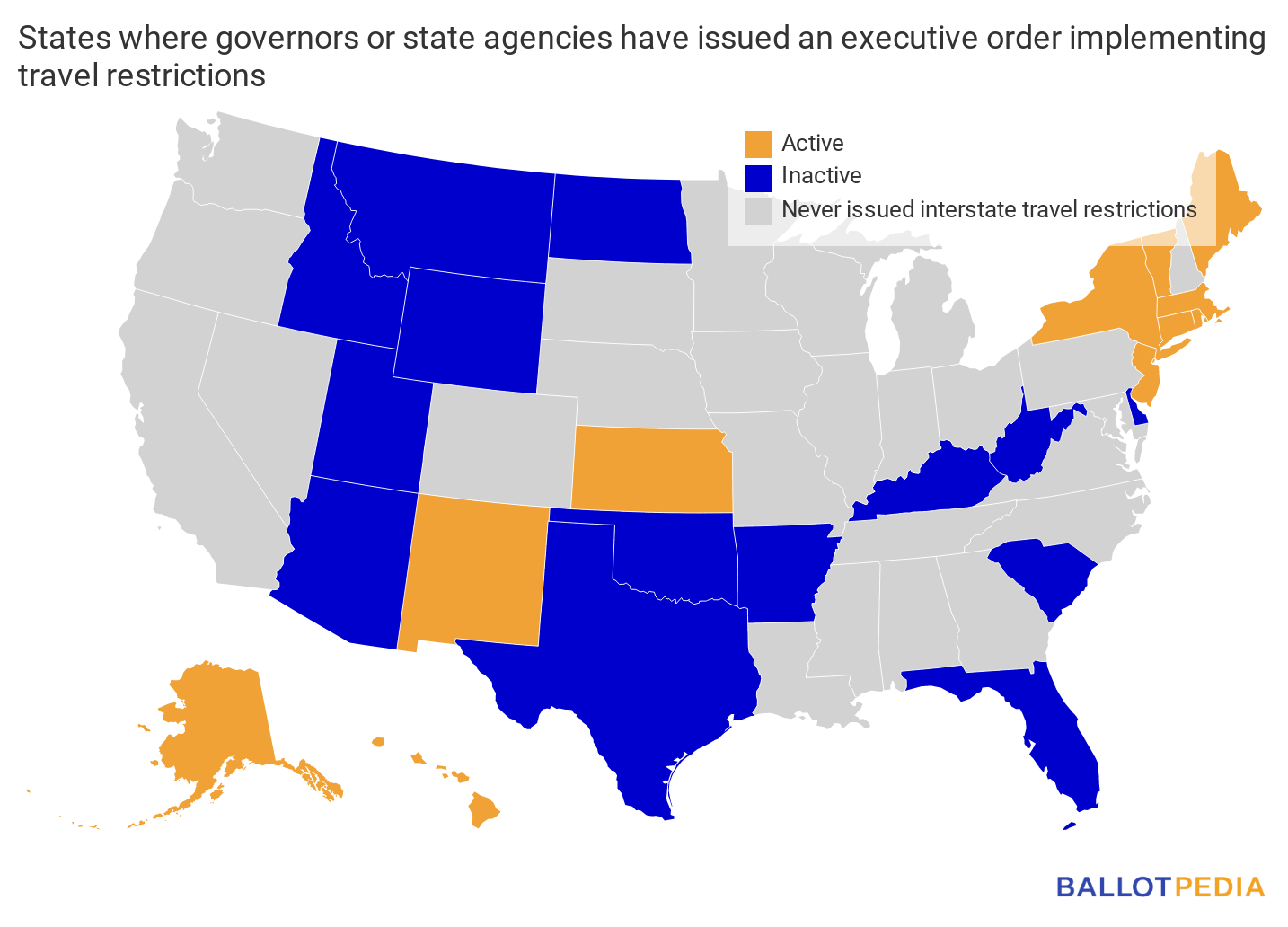 Overview
To date, 25 states issued at least one executive order restricting interstate travel. Of the 25 executive orders governors or state agencies issued restricting out-of-state visitors, at least 14 have been rescinded. Eleven states have active travel restrictions.
Weekly recap
Additional activity
In this section, we feature examples of other federal, state, and local government activity, private industry responses, and lawsuits related to the pandemic.