Welcome to Documenting America's Path to Recovery, where we track the status of reopening in all 50 states. Today we look at a Wisconsin Supreme Court ruling on in-person instruction in Dane County, schools in California receiving in-person education waivers, travel restrictions, and more. Want to know what happened yesterday? Click here.
The next 72 hours
What is changing in the next 72 hours?
Since our last edition
What is open in each state? For a continually updated article on reopening status in all 50 states, click here.
Daily feature: Travel restrictions
Every Friday, we take a closer look at the restrictions governors and state agencies have placed on interstate travelers, including a recap of the week's travel-related news. To see our full coverage of travel restrictions enacted in response to the coronavirus pandemic, click here.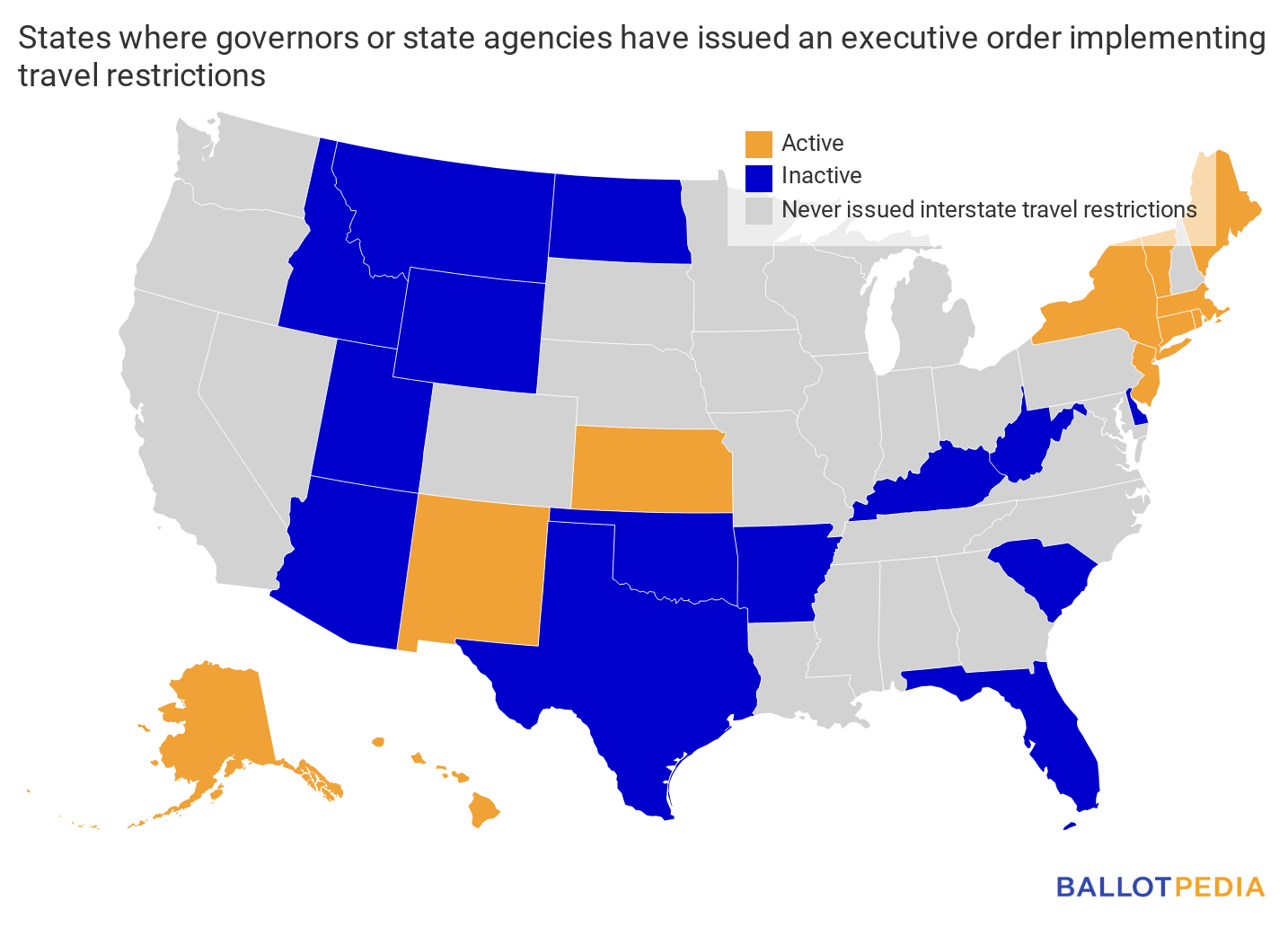 Overview
To date, 25 states issued at least one executive order restricting interstate travel. Of the 25 executive orders governors or state agencies issued restricting out-of-state visitors, at least 14 have been rescinded. Eleven states have active travel restrictions.
Weekly recap
Connecticut, New Jersey, and New York – On Sept. 8, Govs. Ned Lamont (D-Conn.), Phil Murphy (D-N.J.), and Andrew Cuomo (D-N.Y.) announced that Delaware, Maryland, Ohio, and West Virginia had been added to the joint travel advisory list. Puerto Rico and the Virgin Islands were removed from the list.
Additional activity
In this section, we feature examples of other federal, state, and local government activity, private industry responses, and lawsuits related to the pandemic. 
On Sept. 2, a gaming arcade filed suit in the U.S. District Court for the District of Massachusetts, against Gov. Charlie Baker (R), challenging Baker's designation of gaming arcades as Phase IV businesses under the state's reopening plan. Phase IV businesses are allowed to reopen only after a vaccine or treatment for COVID-19 is available. The arcade claims this policy violates its First and Fourteenth Amendment rights. Citing discussions with surrounding states, Baker announced in a Sept. 10 press briefing that gaming arcades would be designated as Phase III businesses, allowing them to reopen. Bit Bar owner Gideon Coltof, said, "I'm certain our lawsuit had something to do with it." There has been no public comment on whether the lawsuit will proceed.