Welcome to Documenting America's Path to Recovery, where we track the status of reopening in all 50 states. Today we look at Hawaii's pre-travel testing program, Ohio's guidelines for Halloween celebrations, travel restrictions, and more. Want to know what happened yesterday? Click here.
The next 72 hours
What is changing in the next 72 hours?
Since our last edition
What is open in each state? For a continually updated article on reopening status in all 50 states, click here.
Daily feature: Travel restrictions
Every Friday, we take a closer look at the restrictions governors and state agencies have placed on interstate travelers, including a recap of the week's travel-related news. To see our full coverage of travel restrictions enacted in response to the coronavirus pandemic, click here.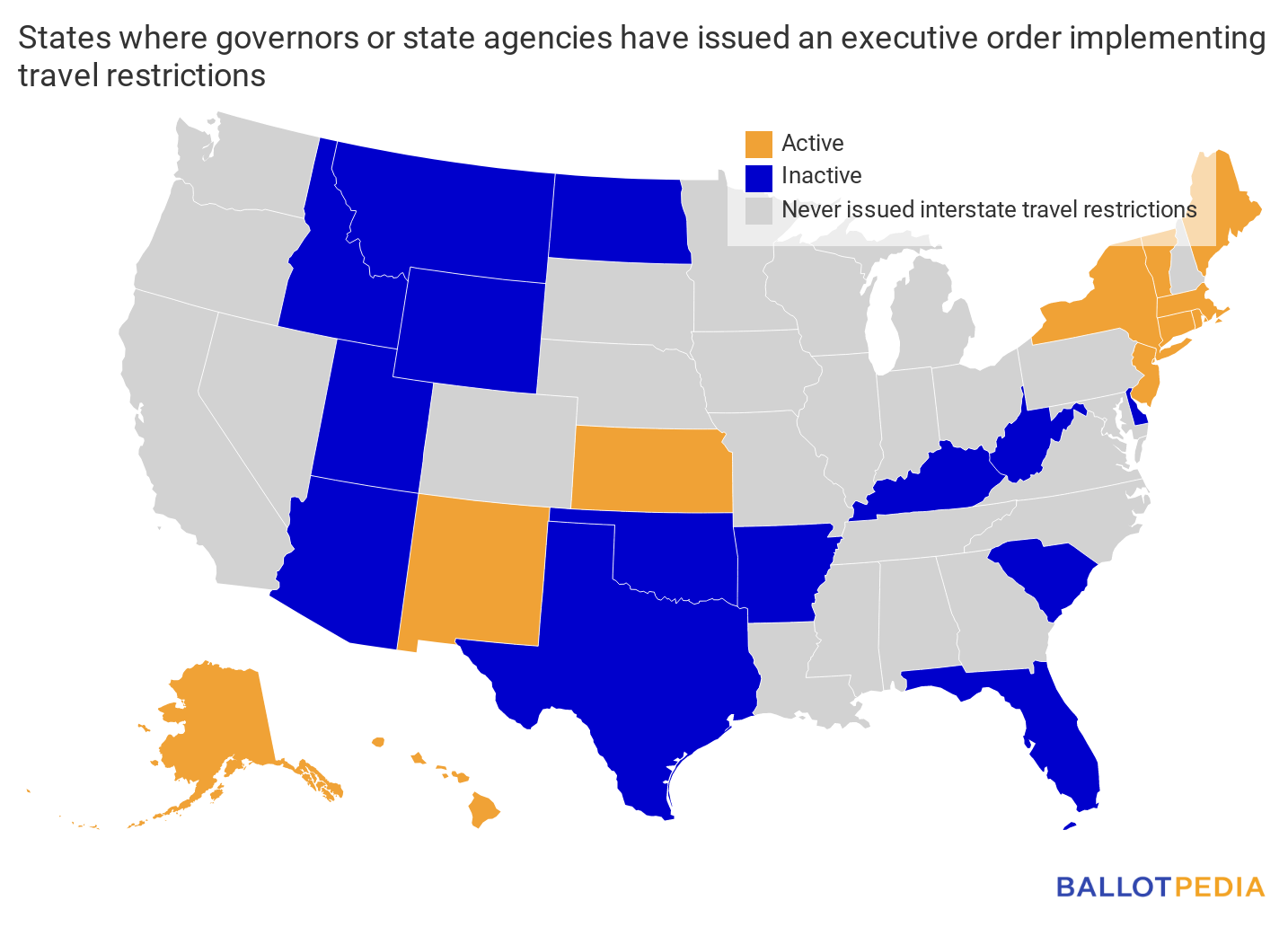 Overview
To date, 25 states issued at least one executive order restricting interstate travel. Of the 25 executive orders governors or state agencies issued restricting out-of-state visitors, at least 14 have been rescinded. Eleven states have active travel restrictions.
Weekly recap
Additional activity
In this section, we feature examples of other federal, state, and local government activity, private industry responses, and lawsuits related to the pandemic.

Looney v. Newsom: On Sept. 11, a group of parents filed suit in Shasta County Superior Court against California Gov. Gavin Newsom (D) and other state and local school officials, seeking to open schools for full-time in-person instruction. The plaintiff's children attend public schools that are currently following hybrid schedules that mix on-campus and distance learning. Plaintiffs allege these instruction methods violate portions of the state constitution. The plaintiffs allege the hybrid model violates the "right to basic educational equality" and has "led to substantial disparities in the quality and availability of opportunities." The plaintiffs also contend Newsom's emergency actions, and the statutory authority granting him the discretion to issue such actions violate the state constitution. Plaintiffs say "the legislature cannot delegate legislative power to the Governor or executive branch to restrict civil liberties" absent distinct limitations not included in the challenged actions. Newsom and the other defendants have not commented publicly on the suit. The case is currently assigned to Judge Stephen H. Baker.