Welcome to the 100th edition of Documenting America's Path to Recovery, where we track the status of reopening in all 50 states. Today we look at the extension of New Mexico's stay-at-home order, the expansion of indoor dining in Maryland, mask mandates, and more. Want to know what happened Friday? Click here.
Since our last edition
What is open in each state? For a continually updated article on reopening status in all 50 states, click here.
Daily feature: Face coverings
We last looked at face coverings in the Sept. 14th edition of the newsletter. Since then, no new states have adopted a statewide public mask mandate or let a face covering requirement expire.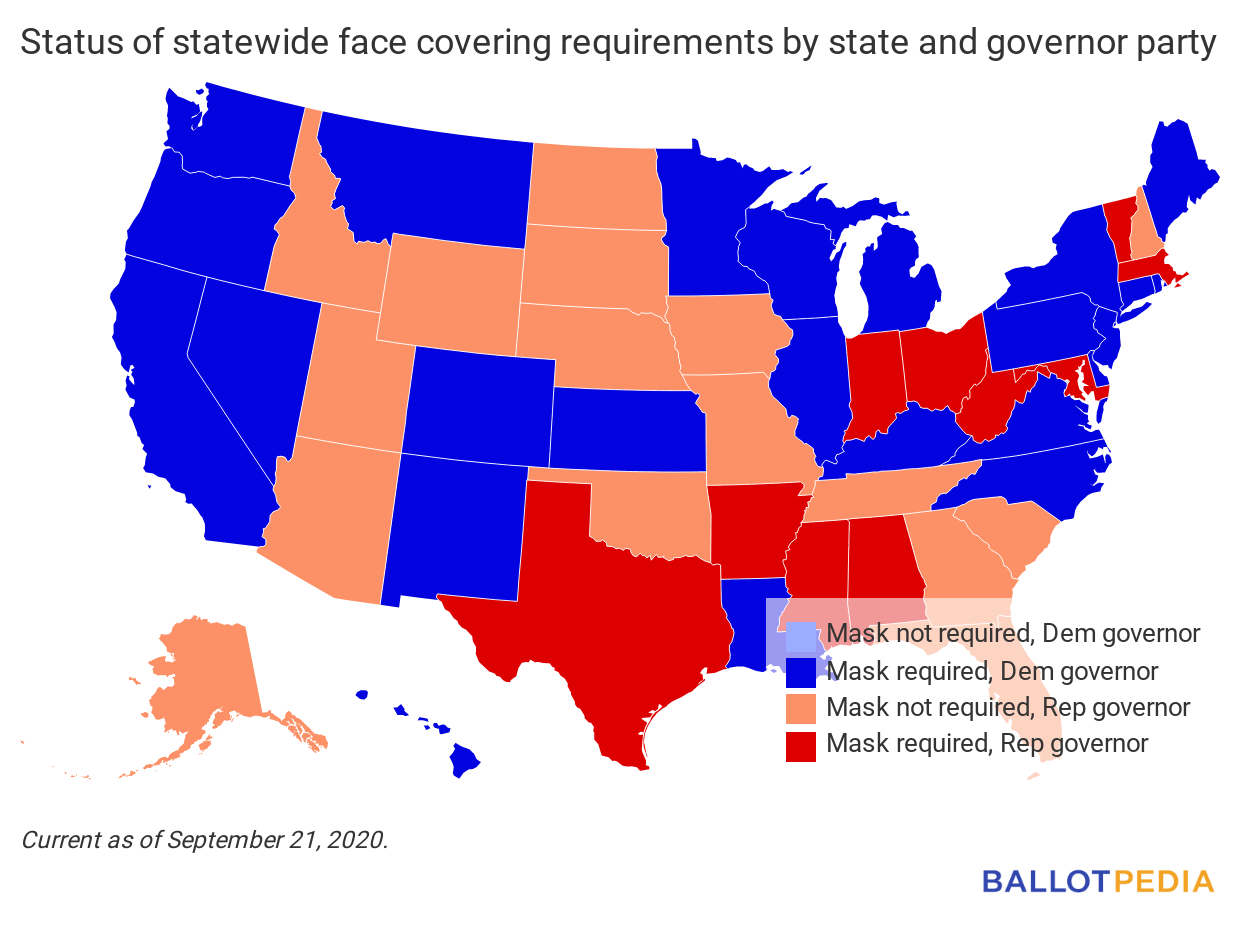 Additional activity
In this section, we feature examples of other federal, state, and local government activity, private industry responses, and lawsuits related to the pandemic.
On Sept. 10, a group of parents filed suit in the Putnam County Court of Common Pleas, challenging the constitutionality of Ohio's mask mandate for schools. The mandate requires public and private students in kindergarten through 12th grade to wear facial coverings while on campus, with some exceptions. The parents allege the order infringes on their religious beliefs, and those of their children, as well as their constitutional right to raise their children as they see fit. The plaintiffs also allege mask wearing has become politicized, making the mandate an unconstitutional form of compelled speech. Lastly, the parents allege the mandate "destroys basic expressive communication, deletes peoples' sense of self," and violates their privacy rights "in violation of traditional common law as well as Ohio tort law." Lance Himes, interim director of the Ohio Department of Health, has not commented. The case is assigned to Judge Keith Schierloh.