Welcome to Documenting America's Path to Recovery, where we track the status of reopening in all 50 states. Today we look at Florida's move into Phase 3 of reopening, new guidance for nursing home visitations in Missouri, travel restrictions, and more. Want to know what happened yesterday? Click here.
The next 72 hours
What is changing in the next 72 hours?
Since our last edition
What is open in each state? For a continually updated article on reopening status in all 50 states, click here.
Daily feature: Travel restrictions
Every Friday, we take a closer look at the restrictions governors and state agencies have placed on interstate travelers, including a recap of the week's travel-related news. To see our full coverage of travel restrictions enacted in response to the coronavirus pandemic, click here.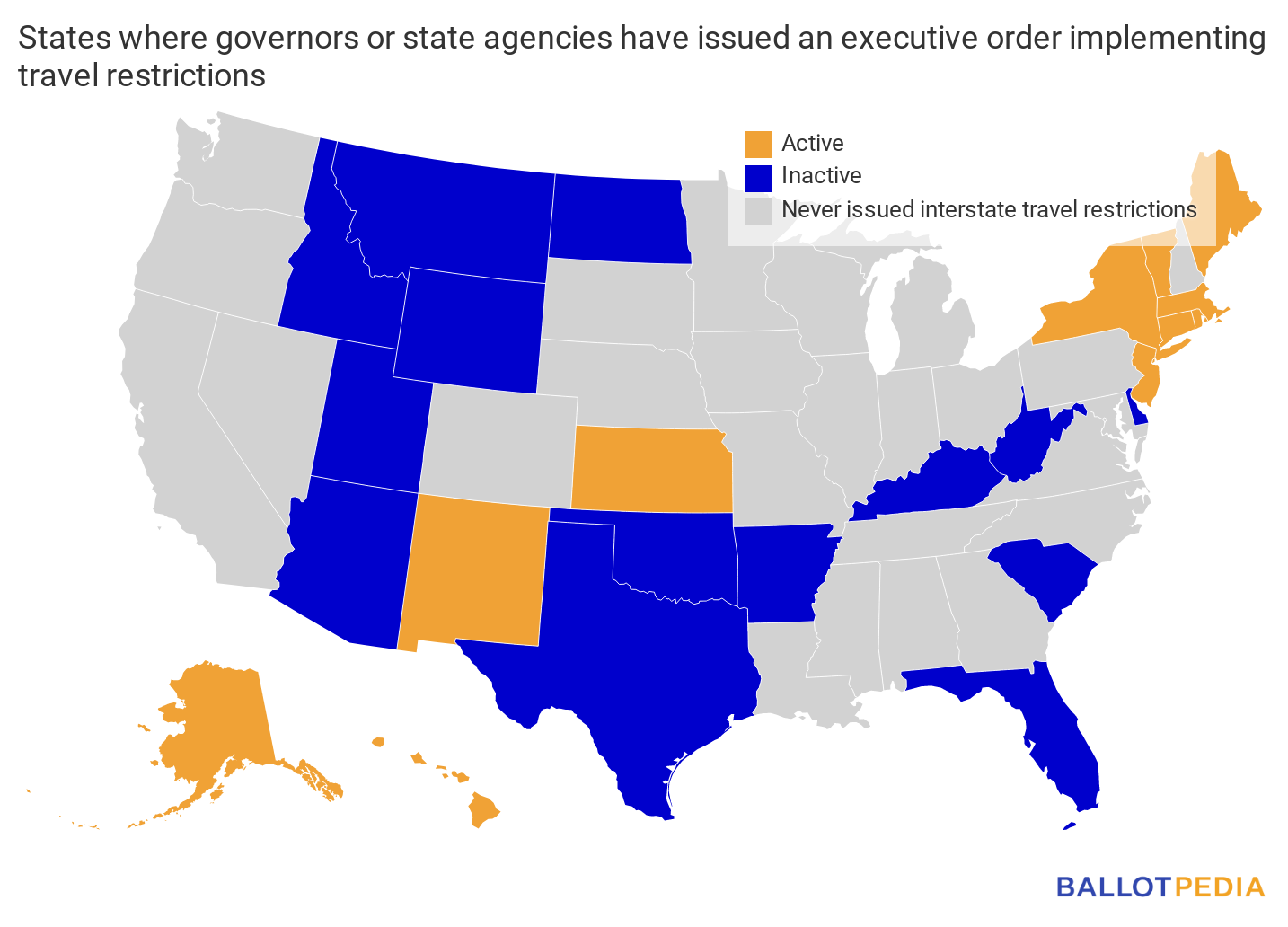 Overview
To date, 25 states issued at least one executive order restricting interstate travel. Of the 25 executive orders governors or state agencies issued restricting out-of-state visitors, at least 14 have been rescinded. Eleven states have active travel restrictions.
Weekly recap
Additional activity
In this section, we feature examples of other federal, state, and local government activity, private industry responses, and lawsuits related to the pandemic.
On Sept. 22, a Washington, D.C. church filed suit against Mayor Muriel Bowser (D) in the U.S. District Court for the District of Columbia. In its complaint, the church challenges ongoing restrictions on physical gatherings in the District, and seeks the right to "gather for corporate worship free from threat of governmental sanction." The church alleges the restrictions violate the Religious Freedom Act, and the First and Fifth Amendments. Rev. Thomas Bowen, director of Bowser's Office of Religious Affairs, said, the pandemic "has placed us all in a tough situation, leading us to make adjustments to all aspects of our lives." The case is assigned to Trevor McFadden, an appointee of President Donald Trump (R).