Welcome to Documenting America's Path to Recovery, where we track the status of reopening in all 50 states. Today we look at a Michigan Supreme Court decision that affects the state's coronavirus restrictions, the end of capacity limits on restaurants in South Carolina, mask mandates, and more. Want to know what happened Friday? Click here.
Since our last edition
What is open in each state? For a continually updated article on reopening status in all 50 states, click here.
Daily feature: Face coverings
We last looked at face coverings in the Sept. 28 edition of the newsletter. Since then, Mississippi became the first state to allow its statewide public face covering requirement to expire, effective Sept. 30. The state still requires individuals to wear masks at schools and at businesses the state defines as close-contact (like barbershops and salons).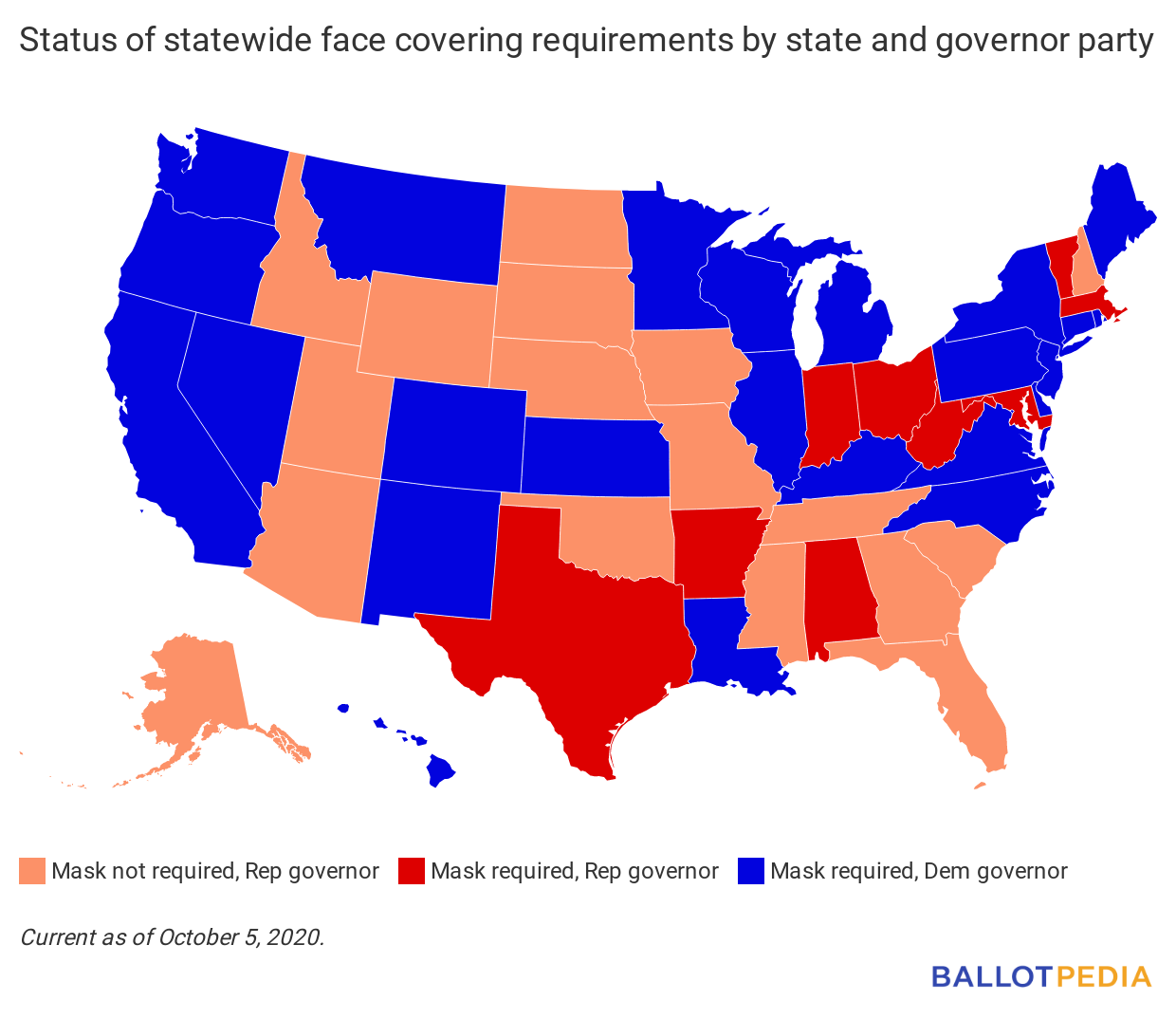 Additional activity
In this section, we feature examples of other federal, state, and local government activity, private industry responses, and lawsuits related to the pandemic.

Majority Leader Mitch McConnell announced the U.S. Senate will not return to session until Oct. 19 after Sens. Ron Johnson (R-Wis.), Mike Lee (R-Utah), and Thom Tillis (R-N.C.)  tested positive between Oct. 2 and Oct. 3 for the coronavirus. McConnell said Senate Judiciary Committee confirmation hearings for U.S. Supreme Court nominee Amy Coney Barrett will still begin Oct. 12.