Welcome to Documenting America's Path to Recovery, where we track the status of reopening in all 50 states. Today we look at agricultural relief in Minnesota and Maryland, gathering limits in Wisconsin, mask mandates, and more. Want to know what happened Friday? Click here.
Since our last edition
What is open in each state? For a continually updated article on reopening status in all 50 states, click here.
Daily feature: Face coverings
We last looked at face coverings in the Oct. 12 edition of the newsletter. Since then, no states have adopted a new statewide public mask mandate or let a face-covering requirement expire.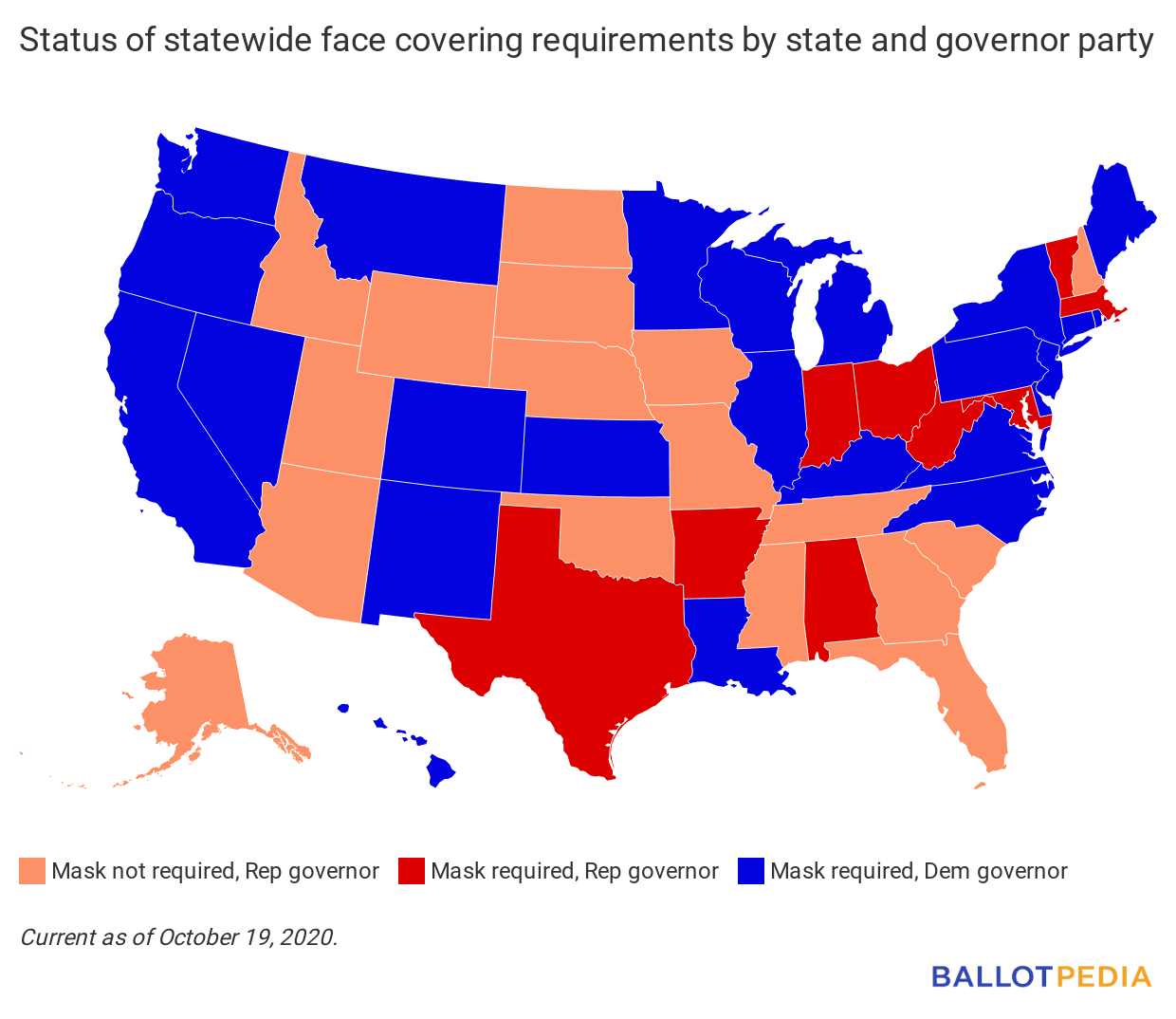 Additional activity
In this section, we feature examples of other federal, state, and local government activity, private industry responses, and lawsuits related to the pandemic.

On Oct. 16, three Oregon state lawmakers and a local businessman filed suit in Multnomah County Circuit Court against Gov. Kate Brown (D), alleging the governor's stay-at-home orders and business closures exceeded her authority. The plaintiffs – state Reps. Werner Reschke (R) and Mike Nearman (R), state Sen. Dennis Linthicum (R), and Washington County businessman Neil Ruggles – argue that Brown "has arrogated unto herself legislative powers of sweeping scope to reorder social life and destroy the livelihoods of residents across the state, which powers are reserved exclusively for the Legislative Assembly by the Oregon Constitution." The plaintiffs are seeking an injunction blocking Brown's state-of-emergency declaration and any rules emanating from it, as well as a judgment settling their state constitutional claims. Charles Boyle, a representative for Brown, said, "The governor is focused on implementing measures to keep Oregonians healthy and safe, based on the advice of doctors and health experts and what the data shows will limit the spread of Covid-19."